You're ready to make a big purchase, but you're having trouble deciding between these two powerhouses, the Native Instruments Komplete Kontrol S61 and the Akai Fire.
Trust me, I know how difficult that decision is... especially if you have no plans on whipping out that dreaded return postage label!
I've got you covered.
I've broken down the good, the bad and the ugly of these babies, so providing you have a clear idea of exactly what you plan on doing with it, you will have a clear idea on which one is best for you, by the end of this article.
Let get into it...
At A Glance:
Native Instruments Komplete Kontrol S61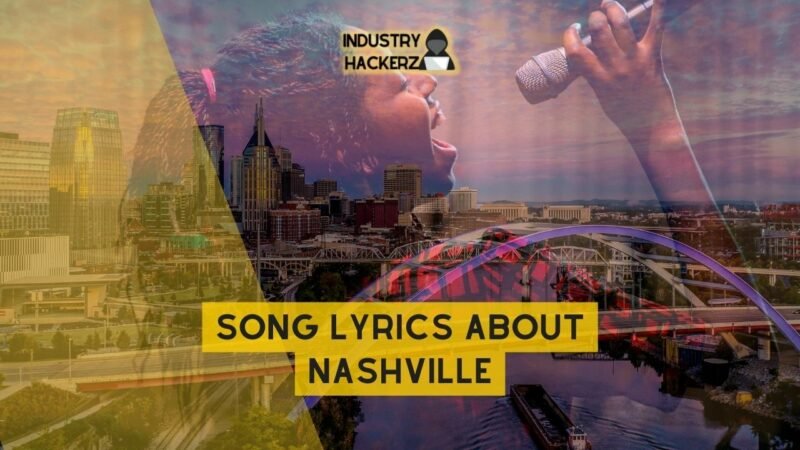 You Should Read This Next!
Akai Fire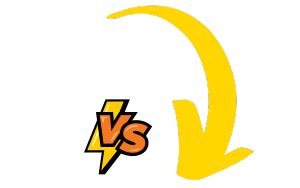 Key Differences Between The Native Instruments Komplete Kontrol S61 And The Akai Fire
The main differences between Native Instruments Komplete Kontrol S61 and Akai Fire are reflected in their design, functionality, and purpose.
The Native Instruments Komplete Kontrol S61 is a 61-key MIDI controller that utilizes NKS technology for superior plug-in integration. It is equipped with pro-grade Fatar Keybeds, allowing impressive levels of playability.
This keyboard controller is optimally designed to manage all your virtual instruments from one central point. It lets you perform expressively, browse and preview sounds, tweak parameters, sketch your ideas, navigate and mix your projects easily.
However, a noticeable difference lies in its display function. Contrary to the Akai Advance series keyboards, it does not possess a large display.
The Akai Fire, however, has been specifically designed with FL Studio users in mind. It features an array of buttons that some users believe could replace a Launchpad's functions. Despite this, it only boasts four rotary encoders which may mean additional hardware might be necessary for more complex control requirements.
Both the controllers provide integration capabilities with various DAWs and plugins. More specifically:
The Komplete Kontrol S61 also supports VSTs.
The Akai Fire seems more attuned towards the FL Studio environment.
Choosing between these two would ultimately depend on usage intentions:
If you majorly use virtual instruments: opt for the Komplete Kontrol S61.
If you are an FL Studio user who requires less complex controls: choose Akai Fire.
For those who are new to music production or wish to utilize their unique features based on personal needs: testing them personally could help make an informed decision.
| Specifications | Native Instruments Komplete Kontrol S61 | Akai Fire |
| --- | --- | --- |
| Number of Keys | 61 | 64 (16 x 4 matrix) |
| Type of Keys | Fatar keybed, semi-weighted | Velocity-sensitive RGB Pads |
| Encoders/Pots | 8 touch-sensitive control knobs | 4 user-assignable touch capacitive knobs |
| Other Controllers | 2 x touch strips | 1 x touch strip |
| Pedal Inputs | 1 x 1/4" (damper), 1 x 1/4" (expression), 1 x 1/4" (sustain) | None |
| MIDI I/O | In/Out/USB | Out/USB |
| USB | 1 x Type B | 1 x Type B |
| Software Included | Komplete 13 Select, Maschine Essentials | FL Studio Fruity Fire Edition |
| Power Supply | 9V DC power supply (included) | USB bus powered |
| Height | 3.38" | 1.69" |
| Width | 39.56" | 12.44" |
| Depth | 11.65" | 6.55" |
| Weight | 14.5 lbs. | 1.68 lbs. |
What You Need To Know About Native Instruments Komplete Kontrol S61
The Native Instruments Komplete Kontrol S61 is a smart keyboard controller designed for managing all your virtual instruments. It's got 61 semi-weighted keys that feel professional-grade, and it's got aftertouch too. This means when you press a key, it responds to how hard you push - this gives your playing more expression.
You'll also find it has ergonomic pitch and mod wheels for easy control of your music. It even comes with a touch strip which offers another way you can add expression to your tunes.
One great feature is that this keyboard is pre-mapped to work with KOMPLETE instruments. Plus, it works with hundreds of Native Kontrol Standard (NKS) instruments made by top manufacturers. It doesn't stop there though! The Komplete Kontrol S61 also supports full VSTi's - virtual instruments from other music software.
To use this keyboard, you need macOS 10.12, 10.13 or 10.14 (with the latest update), an Intel Core i5 processor and at least 4 GB of RAM.
Check out the official page for more details and to see the keyboard in action!
My 1 Month Review Of The Native Instruments Komplete Kontrol S61
Initial Impressions
Unboxing the Native Instruments Komplete Kontrol S61 was an experience in itself. Right from the get-go, you could tell this was a quality piece of kit. It's robust, well-built and just feels premium. I remember thinking to myself, "This thing means business!"
The Learning Curve
Now to be honest, getting started with the Komplete Kontrol S61 wasn't exactly plug-and-play. There was definitely a learning curve involved and it took me a bit of time before I really got comfortable with all the features and functions. But hey, anything worth doing is worth doing right, right?
The Deep Dive
After about a week of fumbling around and probably pushing more buttons than I needed to, I really started to sink my teeth into what this machine can do.
• The NKS-ready (Native Kontrol Standard) feature is an absolute godsend for producers. It simplified my workflow by providing seamless integration with my other software instruments.
• The Semi-weighted Fatar keybed, let me tell you - it's awesome! It feels great under your fingers and offers excellent responsiveness.
• Another standout feature has been the Smart Play function. It keeps you in key while playing chords or melodies which removes any guesswork or incorrect notes - extremely useful when you're trying something new or experimental.
A Month down the line...
Now that it's been about four weeks since I first laid hands on this beast of an instrument, I can conclusively say that it has totally upped my game in terms of music production. The initial learning curve was worth every moment as now I'm able to explore my creativity even more with the brilliant features provided.
In Retrospection...
Looking back at this past month using the Komplete Kontrol S61, I can clearly see how much easier and efficient my production process has become—thanks largely to its unparalleled DAW integration.
I've had some minor issues—the pitch wheel feels a little flimsy compared to everything else,
and getting used to its comprehensive layout took some time—but these are small nitpicks on what has otherwise been a superlative user experience.
In conclusion? The Native Instruments Komplete Kontrol S61 lives up to its hype as being one of the best MIDI keyboard controllers out there.
And although there might be a slight learning curve initially—a month down the line—you'll wonder how you ever worked without it!
What You Need To Know About Akai Fire
The Akai Fire is a super cool gadget made for music lovers like you! It's made to work with FL Studio DAW platform. Just plug it in and you're good to go.
It's got 64 colorful pads that are sensitive to how hard you hit them. This way you can create really unique tunes, from creating patterns in step sequencer to recording notes on a pad-based MIDI keyboard controller in performance mode. It's basically your personal beat maker!
What makes it even cooler is the setup, which is just like an MPC-style 16-pad layout when you're in drum mode. Plus, there are four banks of touch-sensitive MIDI knobs that you can assign tasks too, making it easy for controlling the mixer or other channels.
Finding your files and navigating through different windows won't be difficult either since the Akai Fire has dedicated controls just for browsing audio and project files. What's more, there's also a bright OLED display so things will always be clear!
When you buy this product, it comes with an awesome bonus: FL Studio Fruity Fire Edition (You'll need to download this). It's a complete Digital Audio Workstation (DAW) with unlimited tracks, effects and virtual instruments.
Oh and guess what? The Akai Fire was crafted in China!
For more details, do check out its official page. You'll find all the nitty-gritty stuff there if you need more information about this neat piece of tech!
My 1 Month Review Of The Akai Fire
Setting up the Akai Fire
When I first laid my hands on the Akai Fire, I was impressed by the sleek design and lightweight feel. However, it took me a little time to figure out how to set everything up properly for optimum use.
• Initially, my computer didn't recognize the Fire as a MIDI device, but a quick update of my USB drivers sorted that out.
• The included software was pretty intuitive once I got it installed correctly in FL Studio.
• A neat little feature you won't find in many other places - this unit has its own OLED screen!
Exploring Capabilities
After using it for a month, here are my thoughts on some of its features.
• The step sequencer - This is absolutely fantastic! It brings back memories of those old-school drum machines and makes creating beats an absolute joy.
• Performance mode - This mode allows you to play live fine-tuning your tracks on-the-go. An experience definitely loved.
• Note mode - Now this one took me some time to get used to since it isn't something that's always intuitive right off the bat.
Integration with Software
I'm happy with how well the Akai Fire integrates with FL Studio, which is what I primarily use for all of my music production work.
The buttons and controls map perfectly with FL Studio's interface and there's almost no lag.
There were a few minor hiccups early on where one or two buttons weren't perfectly synced up, but these were quickly sorted out after referring to Akai's online support forums.
Conclusion: Value for Money?
So, is it worth your money? As someone who has been making electronic music for more than 10 years now, I would say absolutely yes! While there are a few kinks here and there (which any product will have), the overall user experience with Akai Fire has been fantastic.
In conclusion:
- Was setup easy? Not initially but once done, smooth running from thereon.
- Performance & Features? Superior step sequencer and smooth integration with software.
- Value for money? Yes! Still feels like brand new even after a month of rigorous use.
I highly recommend this product especially if you are an FL studio user like myself. Give it some time to understand fully its capabilities and you'd be glad you made this purchase.
Who The Native Instruments Komplete Kontrol S61 Is For & Why You Might Choose It Over The Akai Fire
The Native Instruments Komplete Kontrol S61 is designed for musicians, producers, and DJs who seek superior control over their virtual instruments. It offers a high level of playability with its pro-grade Fatar Keybeds and utilizes NKS technology for enhanced plug-in integration. It's perfect for those looking to perform expressively, browse and preview sounds, tweak parameters, sketch their ideas, navigate and mix their project - all from one fully integrated center point.
Reasons why you might prefer the Native Instruments Komplete Kontrol S61 over the Akai Fire include:
You require a large number of keys (61-key MIDI controller).
You frequently use various virtual instruments in your projects.
Superior plugin integration through NKS technology is crucial for your workflow.
High level of playability with pro-grade Fatar Keybeds is important to you.
Conversely, the Akai Fire might be your go-to if you heavily use FL Studio as it's specifically designed with this DAW in mind. Its array of buttons can replace a Launchpad's functions according to some users. However, it only has four rotary encoders which may make complex controls challenging.
Some reasons to prefer the Akai Fire include:
Your primary DAW is FL Studio.
You prefer less complexity in control requirements.
The ability to replace a Launchpad's functionalities suits your needs better.
In summary, which controller you choose should depend on your personal workflow preferences and usage intentions: whether that's needing more keys or superior plugin integration versus using FL Studio primarily or requiring less complex controls.
Who The Akai Fire Is For & Why You Might Choose It Over The Native Instruments Komplete Kontrol S61
Who is the Akai Fire for?
The Akai Fire is specifically designed for FL Studio users. If you make heavy use of this particular Digital Audio Workstation (DAW), the Akai Fire might be the best fit for your workflow. Its design uniquely caters to FL Studio's interface, with an array of buttons that some users find even more useful than a traditional Launchpad.
Why choose Akai Fire over Komplete Kontrol S61?
While both controllers have robust integration capabilities, there are specific reasons you might lean towards the Akai Fire:
• Simplicity: The Akai Fire features only four rotary encoders. This makes it less intimidating and more intuitive for beginners or those who prefer less complex controls.
• FL Studio Integration: If your primary DAW is FL Studio, the Akai Fire offers a level of integration that can enhance your productivity and ease of use.
• Economical: Given its feature set and targeted user group, the price point may also be a significant deciding factor in favor of Akai Fire.
Komplete Kontrol S61 vs. Akai Fire
If you're heavily into using virtual instruments and plugins across various DAWs, then Komplete Kontrol S61, with its advanced NKS technology and VST support might be more your speed. However, if you're grounded in FL Studio and are seeking something simpler yet effective to enhance your music production experience without breaking the bank - then it seems like Akai Fire could be just what you need!
If the Native Instruments Komplete Kontrol S61 and Akai Fire don't exactly meet your needs, I've done quite a few other comparisons that might assist you in finding the perfect fit. Take a look at my other posts where I compare different products.
My comparison between the Arturia KeyStep Pro and Nektar Impact LX88+ could give you more options.
Also, the Arturia KeyStep Pro vs Akai Fire post provides an in-depth understanding of these two models.
You might also want to check out Nektar Impact LX88+ vs Akai Fire if you're interested in these brands.
Lastly, don't miss out on my analysis of Akai MPK Mini Mk3 vs Arturia KeyLab Essential 49.
FAQs
What is the significance of NKS technology in the Native Instruments Komplete Kontrol S61?
NKS technology is a proprietary protocol developed by Native Instruments that enhances integration between software and hardware. It enables the Native Instruments Komplete Kontrol S61 to tightly integrate with virtual instruments and plugins, providing users with an improved workflow. This means users can access parameters, sounds, presets, and other features directly from their keyboard controller without needing to navigate their computer screen.
How does the Akai Fire's design cater specifically for FL Studio users?
The Akai Fire has been designed keeping in mind the unique requirements of FL Studio users. Its array of buttons are mapped to mirror FL Studio's interface layout for an intuitive experience. This means producers can step-sequence beats, play pitched instruments, and control multiple parameters without touching the mouse. However, it only has four rotary encoders which suggest it might not be as suitable for more complex control setups.
Who should consider using each of these controllers given their features?
The Komplete Kontrol S61 would be most suitable for those who use a broad range of virtual instruments or desire a higher level of playability due to its pro-grade Fatar Keybeds. Those who want deep integration between their controller and software would also benefit from its NKS technology.
On contrary, if you're majorly into making beats on FL Studio, then Akai Fire could very well suit your production style considering its button layout closely mirrors this DAW's interface.
In case you're new or wish to utilise unique features based on your specific needs then testing them personally could provide a better understanding before making final decision.
In what ways do these controllers support DAWs and plugins?
Both controllers have significant integration capabilities with various Digital Audio Workstations (DAWs) like Ableton Live or Logic Pro X etc., allowing producers to interact directly with these software through hardware controls on MIDI Controller itself instead of relying purely on mouse clicks.
Specifically talking about DAWs compatibility - Komplete Kontrol S61, apart from supporting Native Instrument's own products also supports VST format enabling wider plugin compatibility across various manufacturers' products.
While Akai Fire, tends towards being more exclusive having an optimized environment specifically tailored towards its parent company – Image Line's famous product – FL studio but doesn't mean it cannot integrate with other softwares too albeit less optimally compared than aforementioned one
Buyer's Guide: Important Things To Consider & Look Out For When Buying A Midi Keyboard
1. Identify Your Music Production Needs
Before you embark on your virtual shopping spree for the perfect MIDI keyboard, it's crucial to assess your music production needs. Are you a beginner seeking simplicity or a seasoned pro requiring advanced features? Your production requirements will significantly influence the type of MIDI controller that suits you best. If your focus lies in beat making and loop triggering, models like the Akai Fire, specifically designed for seamless integration with popular software like FL Studio, might catch your interest.
2. Prioritize Software Integration
One essential aspect in a MIDI keyboard is its compatibility with different Digital Audio Workstations (DAWs). If you're an Ableton Live user, ensure that the keyboard will integrate seamlessly with this platform, providing instant plug-and-play functionality without extensive setup involved. Similarly, if FL Studio is your go-to DAW, models with dedicated buttons and controls like the Akai Fire certainly have their appeal.
3. Choose The Right Key Count and Size
The total number of keys on a MIDI keyboard can vary from mini 25-key versions to full-size 88-key options resembling traditional pianos. While fewer keys can be handy for portability reasons or smaller studio spaces—don't overlook some creative constraints it may pose when playing complex melodies or chords - especially if your music compositions demand wider octave ranges.
4. Consider The Performance Control Features
The performance control features offer significant versatility while producing music. These capabilities vary across models: while some come equipped with drum pads and faders for dynamic beat creation and volume control respectively, others sport expressive touch strips or mod wheels catering to pitch-bend and modulation tasks elegantly designed by companies such as Native Instruments.
For instance, their Komplete Kontrol S61 sports plenty of customizable controls including eight touch-sensitive knobs; perfect for creators seeking maximal hands-on interaction during their production process.
5. Check For DAW Compatibility
Ensure that any prospective purchase is compatible with your preferred DAW-platforms—be it Ableton Live or FL Studio. Having equipment that integrates smoothly saves time on setup while enhancing workflow efficiency—so always make sure your new piece of kit plays well in tandem as part of a broader suite of studio equipment.
6 . Assess Brand Reliability And Reputation
There are several brands offering varying levels of quality within this product segment—from heavyweights such as Native Instruments known for high-quality hardware like the Komplete Kontrol S61—to other emerging brands challenging industry norms at lower price points—it's up to you to investigate which company's ethos aligns best with yours.
7 . Read User Reviews And Ratings Online
Lastly but importantly—research! Look up reviews online written by actual users who have had hands-on experience using these products; they often offer unfiltered insights into pros-and-cons otherwise overlooked during initial assessment phases: responsiveness of keys; build quality; customer support—and much more—allowing potential buyers make more informed decisions when purchasing online.
About Author
Lyrics
Please save some lyrics first.