You're ready to make a big purchase, but you're having trouble deciding between these two powerhouses, the Mackie ProFXv3 Series and the Zoom LiveTrak L-8.
Trust me, I know how difficult that decision is... especially if you have no plans on whipping out that dreaded return postage label!
You know how the saying goes, buy right, buy once! Or something like that...
Either way, I've got you covered!
I've broken down the good, the bad and the ugly of these babies, so providing you have a clear idea of exactly what you plan on doing with it, you will have a clear idea on which one is best for you, by the end of this article.
Let get into it...
At A Glance:
Mackie ProFXv3 Series
Mackie ProFXv3 Series Pros & Cons
Pros:

Compact size mixer/interface that suits user needs.
All the analog inputs/outputs work as expected.
FX is pretty good.
Perfect for band's setup.
Revolutionizes sound quality.
Sound quality is crystal clear and the effects are top-notch.
Easy-to-use interface.
Quickly adjust the levels of each channel.
Impressive build quality - sturdy, durable, and built to last.
Sleek and modern design.

Cons:

USB IO causes headache when using with Mac.
User guide failed to mention important details about USB IO.
No connection available for any kind of light for dark atmospheres.
No lip anywhere around the board to clip an aftermarket light to.
Lacks any open area that can be used to label each fader or track.
No typical clipping light on each channel.
Have to press a button on each individual channel to assign it to the main fader LED as a PFL.
No channel pads available for high output items.
USB port is not powered, so you can't plug a light into it.
Zoom LiveTrak L-8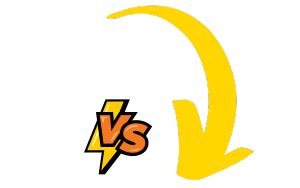 Zoom LiveTrak L-8 Pros & Cons
Pros:

Portable and battery capable.
Has 6 dedicated microphones.
Features 2 flexible channels for sound pads, phone inputs, etc.
Provides more control over recording setup because you can adjust individual channels.
Offers on-board recording via SD Card.
Great for running a podcast.
Small, light, and has an excellent mixer.
Has multiple ways to plug stuff in, including 4 headphone outs.
Works well with various mics and direct input from a keyboard, iPad, and acoustic guitar.

Cons:

Not the easiest to incorporate as an interface for the computer.
Uses Micro USB instead of USB-C.
Requires downloading drivers from ZOOM's website to use it with your computer.
80 ohm headphones are not going to perform their best, even at max volume.
Cannot handle deep bass very well, causing noticeable popping distortion when hitting loud low frequency notes.
No effect out/send, limiting the use of external effects.
No onboard compression, which is important for spoken audio.
Not suitable for music production due to the aforementioned limitations.
Key Differences Between The Mackie ProFXv3 Series And The Zoom LiveTrak L-8
The main differences between Mackie ProFXv3 Series and Zoom LiveTrak L-8 are primarily in their design purposes, portability, channel availability, and specific features they provide.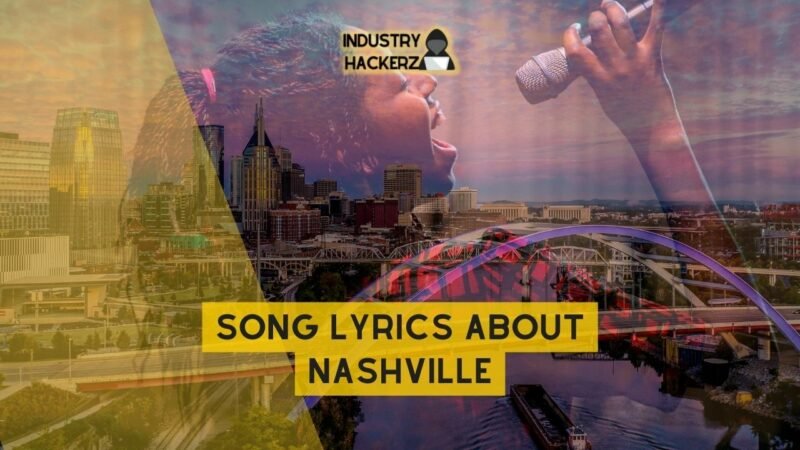 You Should Read This Next!
Zoom LiveTrak L-8 is specifically designed with recording and casting in mind. It boasts six microphone inputs and combo jacks, two 1/4" input options, and eight 1/4" TRS inputs.
Key features include the provision of +48V phantom power, making it apt for microphones that require external power.
The ability to be battery-powered means it is a portable choice for live shows or streaming from various locations.
The L-8 also provides the unique feature of allowing users to record up to 10 discrete tracks plus a stereo mix - giving you an opportunity to fine-tune each channel with EQ and onboard effects.
On the contrary, the Mackie ProFXv3 Series, offers flexibility with regards to size - these mixers come in a variety ranging from 6 channels all the way up to 16 channels.
Key features of this series include:
Onyx mic preamps: These offer wider frequency response combined with extremely low noise and an improved dynamic range.
Included effects mixes: This feature combined with USB compatibility makes these mixers an affordable solution for live sound, home recording sessions, or content creation scenarios.
Both series are highly recommended for podcasting due to their respective versatility in live mixing capabilities.
Ultimately, the specific model that suits you best should be determined by your individual needs such as:
The number of channels required,

Your preferences around portability,

If you prioritize recording over casting (or vice versa).

Mackie ProFXv3 Series and Zoom LiveTrak L-8 both hail from reputable brands known for producing high-quality equipment. So, whichever choice you make will serve you well over time.

| Features | Mackie ProFXv3 Series | Zoom LiveTrak L-8 |
| --- | --- | --- |
| Onyx mic preamps | 2 Onyx mic preamps with up to 60dB of gain | Not specified |
| Recording quality | 24-bit/ 192kHz | Not specified |
| USB I/O | 2x4 USB I/O | Not specified |
| FX options | 24 different FX options | Not specified |
| Single knob blend | Yes | No |
| Versatility | Designed for maximum versatility | Not specified |
| Channels | Not specified | 8-Channel digital mixer ( 6 combo, plus 2 TS inputs ) |
| Recording/Playback | Not specified | 12-Track simultaneous recording, 10-track playback |
| Mix-minus function | No | Yes |
| Assignable sound pads | No | 6 assignable sound pads, with 13 preset sounds |
| Power supply | Not specified | Battery operated with four AA batteries or a USB power supply |
What You Need To Know About Mackie ProFXv3 Series
Looking for top-notch sound quality?
Mackie ProFXv3 Series
might just be the perfect fit!
This mixer is equipped with 2 Onyx mic preamps.
That means you can get up to 60dB of gain and ultra-low noise performance.
If you're a content creator and use popular microphones that need high-gain preamps, this one's for you.
With the Mackie ProFXv3, you'll record in stunning 24-bit/192kHz quality. It's pretty much like capturing your sound in HD!
The mixer has 2x4 USB I/O. That just means it allows you to create two custom mixes on your computer then send them back into the mixer.
This is handy when you want to listen to certain tracks during playback, as well as the full mix.
Love adding some drama to your sound? The Mackie ProFXv3 has got you covered with 24 different FX options, such as reverbs and delays.
One awesome feature is this single knob that lets you switch between monitoring your computer's output and a direct feed from the mixer.
It's a great tool if you're recording overdubs alongside a pre-recorded track.
The best part? This device was made to be super versatile! Whether it's live sound, home recording, content creation or live streaming - it does it all!
And guess what? It even comes with Waveform OEM included.
My 1 Month Review Of The Mackie ProFXv3 Series
Hands-On Experience
Having used the Mackie ProFXv3 Series for a month now, I can honestly say that my experience has been nothing short of spectacular.
Right off the bat, I was impressed with the build quality of this mixer. It feels sturdy, giving me the impression it's built to last.
The Sound Quality
The sound quality is just immaculate. From high frequencies to low bass range, it delivers exquisite audio fidelity.
The EQ controls are responsive and intuitive, allowing me to adjust levels with precision and ease.
Gig-Ready Effects
Not only do they sound amazing, but they've saved me so much time that I would have spent trying to find the perfect plugin or external equipment.
One feature that really stood out for me is the pre-installed gig-ready effects.
User-Friendly
Being someone who isn't exactly a tech whiz, I appreciate how user-friendly this series is.
The layout is clear and easy-to-navigate, making complex operations feel effortless.
Here are some key insights from my hands-on month long experience:
- Incredibly Sturdy Build: This mixer feels like it could withstand quite a beating.
- Spectacular Sound: Whether you're in a live setting or just jamming at home, this unit delivers impeccable sound quality.
- Gig Ready Effects: A wide range of high-quality effects already installed saves you time and hassle.
- User-Friendly Interface: Even if you aren't technically inclined, you'll find this mixer easy to operate.
In a nutshell (and as cliché as it may sound), the Mackie ProFXv3 Series has completely transformed my audio mixing game.
This unit truly offers professional-grade features at an affordable price point.
What You Need To Know About Zoom LiveTrak L-8
The
Zoom LiveTrak L-8
is a great tool for anyone who loves sound. It's a digital mixer with 8 channels.
This means you can plug in up to 6 combo items as well as 2 TS inputs.
This Zoom product allows you to record on up to 12 different tracks at once! You can also play back on up to 10 tracks.
This is perfect for multi-tasking and getting the most out of your sounds.
One awesome feature of this device is its mix-minus function.
It really helps when you have guests dialing in, because it stops any audio feedback from them. This gives your sound a clean and crisp feel.
The LiveTrak L-8 also has six sound pads that you can program yourself, and it even comes with 13 preset sounds ready to use!
If you're always on the go or don't have an outlet nearby, no worries! You can use four AA batteries to power this device, or if available, simply plug into a USB power supply.
So there are all the facts about LiveTrak L-8 from Zoom - it's flexible, versatile and easy-to-use for any of your sound needs!
My 1 Month Review Of The Zoom LiveTrak L-8
After a month of testing the Zoom LiveTrak L-8, here are my thoughts.
Sound Quality
First and foremost, the sound quality is simply outstanding.
Whether it's used in an amateur podcast set-up or a professional radio studio setup, I've found that the Zoom LiveTrak L-8 delivers crystal clear audio every time.
User-Friendly Interface
I'm by no means an expert in audio equipment but one thing that impressed me with the Zoom LiveTrak L-8 is its user-friendly interface.
The buttons, faders and knobs are all easy to use and fairly intuitive.
Plus, it's got an attractive orange/black colour scheme which makes it easy to distinguish knobs and switches.
Versatility
The versatility of this device has made my life a lot easier. It's much more than just a mixer; it also functions as a recorder and can be run on AA batteries if necessary.
This has allowed me to take recordings on-the-go without having to worry about finding an outlet.
Bullet Points:
• Excellent sound quality
• User-friendly interface
• Versatile - serves as both mixer and recorder
• Can be powered by AA batteries for portability
Durability & Design
I must admit, I'm rather clumsy - so durability is key for me.
I've accidentally dropped this device one too many times but it's still working just as well as when I first got it!
The build quality is solid with its metal casing protecting against any potential damage.
Additionally, I love its compact design which makes storage less of a concern.
Bullet Points:
• Durable design – metal casing protects from accidental drops
• Compact – easy for transport or limited space
The Negatives?
Honestly? They're few and far between.
One minor gripe could be that there's only one headphone jack output – which can be limiting for multiple users.
Overall though, after a month's usage of the Zoom LiveTrak L-8,, it truly surpassed my expectations in terms of sound quality, versatility and durability.
For anyone needing compact, top-quality audio equipment whether you're recording at home or on-the-move – you'll find this mixer hard to beat.
Who The Mackie ProFXv3 Series Is For & Why You Might Choose It Over The Zoom LiveTrak L-8
The Mackie ProFXv3 Series is catered towards musicians, bands, and professionals who need a compact-sized mixer/interface.
This includes users seeking enhanced sound quality, easy-to-use interface, and top-quality effects to refine their music production.
The product has won accolades for its:
Compact Design: The Mackie ProFXv3 series comes in a decent compact size making it practical to carry and set up.
Quality Sound: This mixer is celebrated for its crystal-clear sound quality which can revolutionize any band's performance.
Durable Build: Its sturdy construction ensures the mixer lasts longer.
However, there are some potential pitfalls that you should consider before purchase:
The product could pose challenges with USB IO when used with Mac. Users might find it time-consuming and complicated to get the computer playback music to go to the main mix.
This model does not include a light or lip around the board for clipping an aftermarket light. This could be a drawback if you frequently work in dark atmospheres.
The board has no open area for labelling each fader or track and lacks typical clipping light on each channel.
Despite these shortcomings, the Mackie ProFXv3 Series is also one of the best studio mixers on the market today and appears in our top 10 selection.
To sum up, if you're seeking an easy-to-use interface with spectacular sound quality and don't mind dedicating some time to understand its functionalities better, this durable compact-sized mixer could be your pick!
Who The Zoom LiveTrak L-8 Is For & Why You Might Choose It Over The Mackie ProFXv3 Series
The Zoom LiveTrak L-8: Designed for Podcasters and Audio Engineers
If you're running a podcast or have experience handling sound boards, you should consider the Zoom LiveTrak L-8.
This portable sound board allows users to manipulate audio before recording, potentially saving time in post-production.
However, if you're new to sound boards, there might be a slight learning curve.
Main Features:
Portable and battery-capable
6 dedicated microphones
2 flexible channels for sound pads and phone inputs
On-board recording via SD Card
More control over recording setup as individual channels can be adjusted
Potential Drawbacks:
The LiveTrak L-8 isn't the easiest to incorporate as an interface for your computer. It still uses a Micro USB instead of a more modern USB-C.
You'll have to download drivers from ZOOM's website for it to work with your computer - something that might not be obvious from the instructions.
While I'm generally satified with this board's features, I believe a couple small upgrades could significantly enhance its usability.
Transitioning to USB-C would allow better quality communication with computers, improving audio feedback.
For example, the Podtrak P4 - Zoom's other popular device - allows easy interfacing with computers via USB-C without needing additional drivers.
A Word of Caution:
Though it's an impressive unit overall, especially given its portability and price point, it does have some limitations for music mixing/recording.
Problems encountered include low performance on 80 ohm headphones at max volume; noticeable popping distortion during loud low-frequency notes; lack of effect out/send and onboard compression.
It seems that this board might not meet all needs associated with music production due to these limitations.
In conclusion: If your main focus is podcasting or interviewing in-person then the Zoom LiveTrak L-8 is definitely worth considering despite its minor imperfections.
If you find the Mackie ProFXv3 Series and Zoom LiveTrak L-8 aren't quite the right fit for your needs, don't worry - I've got additional comparisons of similar products in other posts.
For instance, you might consider checking out my comparison between the Tascam Model 12 and Zoom LiveTrak L-8.
Or possibly you'd be more interested in a face-off between the Yamaha MG10XU and Allen & Heath ZEDi-10FX.
I've also compared the Yamaha MG10XU to Behringer Xenyx 1204USB, as well as Yamaha MG10XU alongside Mackie Mix Series Mix8.
So keep exploring - the right audio mixer to meet your specific requirements is out there!
FAQs
Considering the portability of these mixers, how long can the Zoom LiveTrak L-8 operate on battery power?
The Zoom LiveTrak L-8's battery life varies depending on the type and quality of batteries used. For example, with alkaline batteries, you can get approximately 2 to 2.5 hours of continuous usage. Using NiMH batteries typically results in more extended operation time. However, for longer use without interruption, it's recommended to use an AC adapter or a USB power supply. Battery life is certainly a factor to consider if you plan on using this mixer for live shows or remote recording locations.
If I am starting a home studio and plan on expanding later, would the Mackie ProFXv3 Series be a good investment?
Absolutely! The Mackie ProFXv3 Series is an excellent choice thanks to its scalability options from 6 channels up to 16 channels versions depending upon your requirements and future expansion plans. This series offers high-quality Onyx mic preamps that deliver superior sound quality and improved dynamic range making them suitable for both home recording studios as well as professional content creators.
Giving priority to podcasting where multiple individual voices need clear distinction; which mixer would be better suited?
While both mixers are highly recommended for podcasting due their live mixing capabilities; one might lean towards the Zoom LiveTrak L-8. It allows you to record up to 10 discrete tracks plus a stereo mix which could be ideal when managing multiple individual voices in podcasts ensuring clear distinction between them.
In terms of effects mixes with USB interface provided by Mackie ProFXv3; what kind of effects are we talking about here?
The Mackie ProFXv2 series provides users with ReadyFXTM effects engine leveraging floating-point DSP design that handles processing of high-quality audio effect such as reverbs, delays and choruses enhancing your overall sound production significantly.
Buyer's Guide: Important Things To Consider & Look Out For When Buying A Mixer
1. Determine Your Needs and Usage
Before scrolling through an array of studio mixers, reflect on your needs and usage. Do you require it primarily for podcasting or music production?
The Zoom LiveTrak L-8, for example, offers trusted solutions for both.
Deciding on the intended use will not only help narrow down your options but will also guide your decisions regarding the specific features you require.
If live sound is your main concern, then an audio mixer that delivers a high-quality output in real-time would be ideal.
2. Consider The Number Of Channels You Require
The number of channels in a mixer influences the range of audio inputs you can utilize at once- important for multitrack recording scenarios.
If you work with multiple instruments and microphones simultaneously or anticipate growth in the future, choose mixers like the Mackie ProFXv3 Series with ample channels to accommodate these needs while maintaining professional sound quality.
3. Look Out For Built-In FX and EQs
Incorporating built-in effects (FX) and equalizers (EQ) into your recordings provides sonic versatility when perfecting each track's tone before mixing them together.
These tools allow you to shape signals to suit different genres or styles – essential for any music production venture.
4. Prioritize Usability
Being able to navigate quickly through functionalities can greatly enhance creativity by keeping your workflow smooth and unhampered by technical challenges materializing from complicated gear interfaces—especially crucial if time is key when capturing candid live sound moments during events or concerts.
5. Assess The I/O Options And Connectivity
Consider what devices—microphones, instruments, speakers—you'll be plugging into your mixer regularly as this will influence what types of connections it requires; think XLR inputs for microphones or line-level inputs for keyboards/guitars etc.
Additionally check if it has onboard USB interface capabilities which provide convenience when transferring mixes digitally - extremely handy if home recording or podcasting is part of your portfolio.
6. Consider Its Portability
If mobility matters to you - perhaps because you're partaking in location recording gigs frequently - don't overlook portability aspects such as size and weight during selection process.
A compact yet powerful option like Zoom LiveTrak L-8 portable mixer might prove invaluable here; having being designed specifically bearing 'on-the-move' scenarios in mind without compromising professional-grade audio quality output.
7. Ensure It Fits Within Your Budget
Last but definitely not least: ensure that any potential mixers under consideration fits within budget constraints!
This doesn't necessarily mean settling cheaply made options though-sometimes spending tad more towards items offering great value-for-money like Mackie ProFXv3 series could save headaches further down line due superior workmanship longevity offered by these higher-end models.
About Author
Lyrics
Please save some lyrics first.