You're ready to make a big purchase, but you're having trouble deciding between these two powerhouses, the Mackie ProFXv3 Series and the Tascam Model 12.
Trust me, I know how difficult that decision is... especially if you have no plans on whipping out that dreaded return postage label!
You know how the saying goes, buy right, buy once! Or something like that...
Either way, I've got you covered!
I've broken down the good, the bad and the ugly of these babies, so providing you have a clear idea of exactly what you plan on doing with it, you will have a clear idea on which one is best for you, by the end of this article.
Let get into it...
At A Glance:
Mackie ProFXv3 Series
Mackie ProFXv3 Series Pros & Cons
Pros:

Compact size mixer/interface that suits various needs.
All the analog inputs/outputs work as expected.
FX is pretty good.
Perfect for band setup and has revolutionized sound.
Sound quality is crystal clear and the effects are top-notch.
Easy-to-use interface and quick adjustment of the levels of each channel.
Impressive build quality - sturdy and durable, built to last.
Sleek and modern design.

Cons:

USB IO complicated to use with Mac, not truly 2x4.
User guide is not detailed enough.
No connection available for any kind of light for dark atmospheres.
No lip anywhere around the board to clip an aftermarket light to.
No open area that can be used to label each fader or track.
No typical clipping light on each channel.
No channel pads available for high output items.
USB port is not powered so you can't plug a light into it.
Tascam Model 12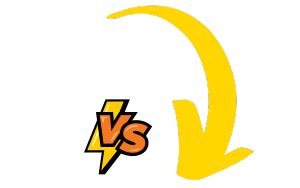 Tascam Model 12 Pros & Cons
Pros:

It can be used for multi-track recordings.
It can be used as an interface for a DAW.
It has Bluetooth capabilities.
It has Midi In and Out, which is a great asset.
The Sub Out is a handy feature for hooking up monitors with 1/4 inch TRS cables.
It has dual inputs 1 - 10, either XLR, or 1/4 inch TRS.
It has a clean sound over headphones or monitor.
It is a solid mixer with physical EQ controls on every channel and nice sliders.
It is a digital multi-track recorder, a multi-channel USB audio interface, a remote DAW controller, and it has MIDI in/out.
It has built-in multi-track recorder which makes it easy to capture multi-track recordings.
It has two mono AUX busses and a submix bus, with separate outputs.
It can also pull duties for multi-track recording, multi-channel USB audio, DAW control, and MIDI clock/transport master.
It can record multi-track onto sdxc cards that go up to 512GB.
It supports auto punch-in and punch-out with rehearsal.
It supports hearing both the live and playback mtr track during the pre-roll of the punch-in.
It supports in-place solo.
Track swapping is very fast.
It has a click track generator that can route to a back panel connection, as well as to the two headphone outputs.

Cons:

It requires reading the manual multiple times to understand its operation.
Some users have complaints about USB hookup.
It does not work when connected to a USB 3.0 upgrade card.
The Phantom Power option is global on this model, which might not be ideal for all users.
If the Phantom Power is not turned off before powering a new unit, it may damage an expensive Mic which does not need the 48 Volts.
It is quite large and takes up valuable real-estate in a home studio.
It has 8 channels of XLR inputs with phantom power, which may not be needed by all users.
It has only a single switch for phantom power 48v.
Key Differences Between The Mackie ProFXv3 Series And The Tascam Model 12
The main differences between Mackie ProFXv3 Series and Tascam Model 12 are primarily in their features and functionality which cater to varying musical needs.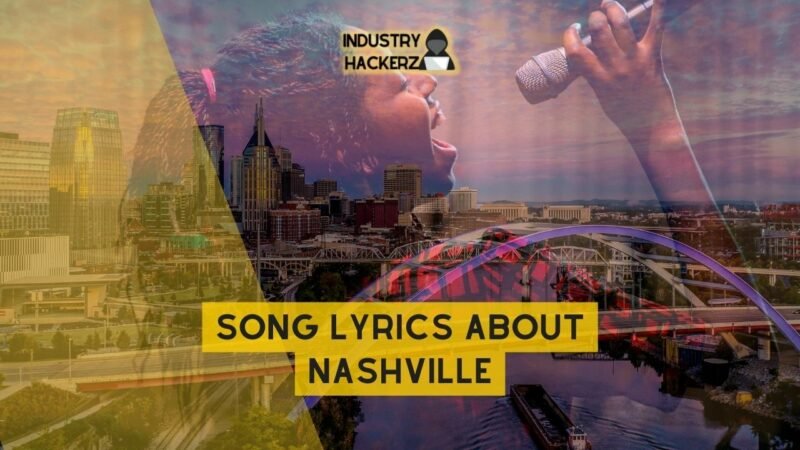 You Should Read This Next!
Tascam Model 12 is valued for its multifunctional capabilities, particularly its ability to control a DAW (Digital Audio Workstation) and mix DAW channels with external synth channels.
It acts as a multitrack audio interface, with the ability to record up to 6 mono and 2 stereo channels straight.
While it has fewer inputs than comparable models like the L12, the Model 12 does offer two inserts on the first two channels.
On the other hand, Mackie's ProFXv3 Series stands out as a top-notch professional analog USB mixer with effects.
The series includes various models with different numbers of input channels; for instance, the ProFX12v3 provides 12 input channels.
This series is known for its Onyx Mic Preamps that deliver up to 60db of gain and ultra-low noise, ensuring high-quality sound production.
Moreover, Mackie's ProFXv3 models come equipped with a GigFX Effects Engine offering 24 built-in effects.
A particular feature exclusive to Mackie ProFXv3 Series is one-knob compression which is available on the first four channels in some models like ProFX12v3.
Additionally, they are furnished with insert points enhancing their connectivity flexibility.
Choosing between these two impressive options will hinge on factors such as:
The number of required inputs/outputs,
The necessity for specific features such as DAW control or insert points,
Certainly cost will also be an influencing factor since prices can vary depending on model variants within each series.
In conclusion both Tascam Model 12 and Mackie ProFxV3 series have their unique features catering towards different usage needs.
Henceforth potential buyers' final choice would depend upon individual requirements and budget.
| Mackie ProFXv3 Series | Tascam Model 12 |
| --- | --- |
| Equipped with 2 Onyx mic press offering up to 60dB of gain and ultra-low noise performance. | Output Delay for Synchronized Audio/Video Streaming |
| Perfect for microphones popular with content creators that require high-gain preamps | 12-Track Multi-Track Recording with 10 Track Playback |
| Lay down your tracks in incredible 24-bit/ 192kHz quality for the cleanest recordings possible. | 12 in / 10 Out USB Audio Interface for DAW Connectivity |
| 2x4 USB I/O allows you to create two custom mixes on your computer to send back in to the mixer, great for situations when you need to monitor specific tracks during playback in addition to the full mix | DAW Control Integration |
| With 24 different FX options, from reverbs to delays, adding some drama to your sound is easy … easy…. . easy……. . easy (delay, get it?) | |
| With a single knob, you can blend between monitoring your computers output and a direct feed from the mixer. Great for recording overdubs alongside a pre-recorded track | |
| Designed for maximum versatility making it perfect for live sound, home recording, content creation, and live streaming with included Waveform OEM. | |
What You Need To Know About Mackie ProFXv3 Series
The Mackie ProFXv3 Series is an excellent mixer for all your sound needs. It's equipped with 2 Onyx mic pres that offer up to 60dB of gain.
This means it can handle microphones popular with content creators that require high-gain preamps, making it perfect for recording crystal clear sound with minimal noise.
One of the best features of this product is its ability to record in amazing 24-bit/192kHz quality.
This gives you the cleanest recordings possible. Plus, it has a 2x4 USB I/O, allowing you to create two custom mixes on your computer and send them back into the mixer.
This is great when you need to monitor specific tracks during playback as well as the full mix.
With this mixer, adding some drama to your sound is easy thanks to its 24 different FX options which include reverbs and delays.
And if you're recording overdubs alongside a pre-recorded track, there's a handy single knob that lets you blend between monitoring your computer's output and a direct feed from the mixer.
This product offers maximum versatility and is ideal for live sound, home recording, content creation or live streaming.
It also includes Waveform OEM software which makes recording and editing even easier.
Why wait? Check out more about the Mackie ProFXv3 Series here!
My 1 Month Review Of The Mackie ProFXv3 Series
Overall Experience
Wow, the Mackie ProFXv3 Series! As a music lover and audio engineer, I must say that this product has been a game changer for me.
In the past month of using it, I've found it to be incredibly functional and versatile.
User Interface
I was initially worried about its complexity but was pleasantly surprised at how user-friendly it is.
The layout and design are intuitive - a big plus for someone like me who appreciates simplicity in work tools.
Performance
One thing I've really loved about the Mackie ProFXv3 Series is its exceptional performance.
Here's what makes this mixer stand out:
- Pristine sound quality: The sound quality that comes out of this thing is simply amazing. Clean, crisp audio – even when all channels are in use.
- Lack of noise: Unlike other mixers I've used, there's no noticeable noise or hiss.
- GigFX effects engine:The built-in effects offer plenty of tools to customize your sound.
Versatility
And talk about versatility! Whether organizing gigs or recording my band's sessions at home, this mixer has delivered each time.
With its USB interface and bundled software (Pro Tools & Waveform), you get everything needed in one package - making it perfect for both live performances and studio recording.
Durability
Durability can't go unmentioned. The 'built-like-a-tank' design gives confidence that this mixer will last. Mine has withstood several trips already!
Despite such powerful features and rock-solid build, the ease of use is what makes me give Mackie ProFXv3 Series two thumbs up!
A well-deserved winner in my book.
What You Need To Know About Tascam Model 12
The
Tascam Model 12
is a fantastic tool for creating and recording your own music.
This compact mixing console can record up to 12 tracks at a time, making it perfect if you're in a band or like producing multi-layered songs.
One of the best features of the Tascam Model 12 is its Output Delay.
This feature makes sure that your audio and video are perfectly synced when you're streaming. No more watching your videos with out-of-sync sound!
With this model, you also get 10 track playback.
That means you can listen back to ten different tracks at the same time while mixing - super helpful for getting your sound just right.
One more thing that's great about the Tascam Model 12 is its USB audio interface.
This feature lets you connect it directly to your computer, so you can use it with any Digital Audio Workstation (DAW) software.
It's an easy way to make high-quality digital recordings.
Probably one of its coolest features though, is DAW control integration.
It really helps if you're using software to mix and master your music because it allows for seamless control between the Model 12 and your DAW.
All in all, it's clear that this little machine packs a big punch when it comes to recording quality audio!
My 1 Month Review Of The Tascam Model 12
After a month of testing the Tascam Model 12, here are my thoughts:
Build Quality and Aesthetics
Right off the bat, I noticed the build quality of this unit. It's solidly constructed with a steel chassis that feels like it can endure countless recording sessions.
The aesthetics offer a definite nostalgic nod to Tascam's heritage, with a classic layout and color scheme that gives it an old-school charm.
The Interface
Getting hands-on with the Tascam Model 12 was a breeze thanks to its intuitive user interface.
The faders felt smooth and responsive, while the buttons had just enough resistance without feeling too stiff.
The knob for controlling gain was particularly satisfying to use; it's got a nice heft to it that creates an air of precision about setting levels.
The on-screen menu system was simple to navigate, but I did feel some functions were buried deeper than necessary.
That said, once I knew where everything was located, operation became second nature.
Sonic Performance
Sonically speaking, this mixer didn't disappoint. From vocals to drums and guitars – everything recorded via the Tascam came across clean and well defined in my mixes.
It may not have the colored tone of some vintage gear but for those seeking transparency in their audio chain - the Tascam Model 12 shines through.
The Extras
As far as extras go - this little beast packs much more than what meets the eye!
The built-in digital recorder has been very handy for quick ideas or even as an insurance backup during critical sessions.
Furthermore, having multiple connectivity options including Bluetooth is great when you want to stream music from your phone or other devices.
The Bluetooth connectivity wasn't flawless though – there were times when I experienced temporary dropouts or connection issues which proved slightly frustrating.
Final Thoughts
After spending considerable time with it - I'm pleased with how well-rounded this unit is!
From its build quality to its sound performance and added features like Bluetooth streaming & digital recording capabilities – there's no doubt Tascam Model 12 punches above its weight class.
Sure there are areas where improvement could be made (like better menu structure), but these hardly detract from what is otherwise a robust and reliable device.
Overall? If you're after an audio mixer that delivers both in terms of sound quality & versatility - then Tascam Model 12 would be my strong recommendation.
Who The Mackie ProFXv3 Series Is For & Why You Might Choose It Over The Tascam Model 12
The Mackie ProFXv3 Series is a professional effects mixer that boasts a range of functions and offers a high-quality sound experience.
If you are a musician or an audio professional looking to enhance your sound quality, this product may be perfect for you.
Compact Size with Analog Inputs/Outputs
According to user reviews, one of the biggest selling points of the Mackie ProFXv3 Series is its compact size paired with all working analog inputs/outputs.
This makes it an ideal tool for handling your audio needs without taking up much space in your studio or performance area.
• Decent compact size
• Functional analog inputs/outputs
High-Quality Sound and Effects
This series has received praise for its superior sound quality and top-notch effects that can help elevate your band's setup or independent sound output.
Musicians who have used this product have cited the clarity of the sound and versatility of effects as reasons why they love it.
• Superior sound quality
• Versatile effects
User-Friendly Interface and Sturdy Build
The easy-to-use interface allows users to quickly adjust channel levels, providing greater control over their audio output.
In addition to this, users have commended the sturdy build of these mixers, lending them durability originally designed for long-term use.
• Easy-to-use interface
• Sturdy construction
However, it might be noted some users found configuring the USB IO with Mac was more complex than originally anticipated as instructions were not clear in the user guide.
Furthermore, some users feel there could be improvements made regarding lighting options during darker conditions as well as clearer indication on signal strength per channel.
Despite these minor drawbacks though, when comparing features and functionality, the Mackie ProFXv3 Series stands out among some of the best studio mixers on today's market.
Who The Tascam Model 12 Is For & Why You Might Choose It Over The Mackie ProFXv3 Series
For a home-studio enthusiast or a professional audio producer, the Tascam Model 12 might just be the tool you need.
It's an all-in-one audio workstation offering multi-track recording, an interface for a digital audio workstation (DAW), Bluetooth capabilities, and more.
If you are seeking a clean and silent sound output, then the Tascam Model 12 doesn't disappoint.
Its MIDI In and Out functionality and Sub-Out feature offer great value for your investment.
Furthermore, it has dual inputs 1 - 10, either XLR, or 1/4 inch TRS.
The product requires some understanding to fully utilise. Therefore, making use of its manual can guide you through its features effectively.
Main selling points:
Digital multi-track recorder capability.
MIDI ports for sending clock and transport signals to MIDI gear.
Physical EQ controls on every channel.
Multi-channel USB audio interface.
In-built multi-track recorder for easy capture of recordings.
For someone who enjoys mixing their tracks within the device itself rather than using external software such as Logic X, this device keeps things intuitive.
The Model 12 gives plenty of options on how to record onto tracks; default being post-gain/pre-compressor sound recording with options to record post-compressor or even post-EQ on individual tracks.
If your collection includes electronic music hardware such as groove boxes and other sequencer-heavy units like Elektron boxes or Volcas that only have stereo output, then the Model 12 with its MIDI feature is ideal.
It allows devices to start playing immediately when you hit the record button which provides convenience in separately recording synth, drums etc., into separate tracks on the Model 12 without having to hit 'play' manually at just the right time.
Please Note: You should ensure that before powering up any new unit that Phantom Power (top rhs of board) is off else there's risk of frying an expensive Mic which does not need this voltage.
Also worth mentioning is that Phantom Power option while global in this model may be better when managed by S/W to each channel e.g., turning it off for regular hookups.
Other reviews also indicate successful usage following download of Windows drivers from Tascam's website link and subsequent firmware update from their site too.
Ultimately if you're after a mixer that doubles up as a recorder with loads of control over how your mix sounds during production process then the Tascam Model 12 could well be what you're looking for.
If you're finding the Mackie ProFXv3 Series and Tascam Model 12 not quite meeting your needs, don't worry - I've got more comparisons for you to check out!
You might find my posts on Mackie ProFXv3 Series vs Zoom LiveTrak L-8 or Tascam Model 12 vs Zoom LiveTrak L-8 more up your alley.
Alternatively, there's also the option to explore other models. Check out my posts comparing Yamaha MG10XU vs Allen & Heath ZEDi-10FX or Yamaha MG10XU vs Behringer Xenyx 1204USB.
I hope these will help guide you in finding the perfect fit for your audio needs!
FAQs
What are some potential benefits of the Tascam Model 12's DAW control capability?
The ability to control a DAW directly from the mixer allows for greater ease and fluidity during live performances or recording sessions. Instead of having to switch back and forth between different devices, you can manage everything from one location. This means improved efficiency and potentially better quality of audio production in the long run.
How would I benefit from the one-knob compression feature on Mackie ProFXv3 Series mixers?
The one-knob compression feature serves to simplify controlling dynamics in your mix by allowing you to reduce high volume peaks with just a single turn of a knob. It makes it easier for beginners or anyone not experienced with professional sound mixing to achieve consistent sound levels across all channels, contributing towards better overall sound quality.
If I need multiple input/output channels but also want DAW control capability, what should my choice be?
In this case, you may want to look at other models within these series or even consider other brands that provide these features. For instance, while Tascam Model 12 is excellent for its DAW control capabilities, it has fewer inputs than Mackie ProFXv2 series which provides more options in terms of input channels.
I am on a strict budget, how can I decide which model will give me most value for money?
Consider your primary needs first - if you require more inputs/outputs or specific features such as DAW controls or insert points. Then compare those against prices within each product range. The best value will be where your required features meet an affordable price point among these options.
Buyer's Guide: Important Things To Consider & Look Out For When Buying A Mixer
1. Determine Your Mixer Size
It all starts with determining the ideal size of your studio mixer.
If you're into music production and involved in large, multi-track recording projects, you may need a full-blown mixing console, which will handle multiple inputs and outputs simultaneously.
But if you're making podcasts or small home recordings, a compact audio interface can be your best bet.
The number of channels a mixer supports is crucial in both settings - the more channels it has, the more instruments or microphones it can accommodate.
2. Choose Between Digital and Analog Mixers
The choice between a digital mixer and an analog one is largely dictated by personal preference and budget constraints.
A digital one offers greater flexibility with built-in effects processor, audio engineering features like signal processing, multi-track recording capabilities, as well as versatile routing options for complex setups.
On the other hand, analog mixers are appreciated for their warmth and familiar tactile experience they offer to sound engineers.
3. Look for Quality Analog-to-Digital Conversion
Don't skimp on quality when looking at analog-to-digital conversion capabilities of your prospective studio equipment.
This function is pivotal to preserving the original sound integrity while converting audio from an external source into a form that can be processed digitally inside the mixer.
4. Check Out Connectivity Options
Quality studio mixers feature versatile connectivity abilities such as USB portability that allows easy connection with computers for direct digital multi-track recording or mixing down sessions directly onto your computer's hard drive.
Do not forget to look out for XLR inputs/outputs (often used for mics and speakers).
They are handy in ensuring clean unbalanced signals which makes all difference in achieving top-notch audio quality.
5. Inspect Built-In Effects Processor
Having an integrated effects processor saves you from buying extra outboard gear while providing good control over reverbs, delays etc., directly from your mixing console itself.
6. Consider Routing Versatility
Whether it's managing live sound through various speakers or directing specific instrument channels to independent tracks in a recording session - versatile routing options are always beneficial when considering different studio mixers' bells-and-whistles offerings.
7. Understand The Manufacturer's Support & Warranty Terms
Lastly but importantly check manufacturer's support system & warranty terms before buying any piece of studio equipment like live sound mixers or recording consoles.
This could save tons of headaches down road should anything go wrong after purchase.
About Author
Lyrics
Please save some lyrics first.