You're ready to make a big purchase, but you're having trouble deciding between these two powerhouses, the M-Audio Hammer 88 Pro and the Novation 61SL Mk3.
Trust me, I know how difficult that decision is... especially if you have no plans on whipping out that dreaded return postage label!
I've got you covered.
I've broken down the good, the bad and the ugly of these babies, so providing you have a clear idea of exactly what you plan on doing with it, you will have a clear idea on which one is best for you, by the end of this article.
Let get into it...
At A Glance:
M-Audio Hammer 88 Pro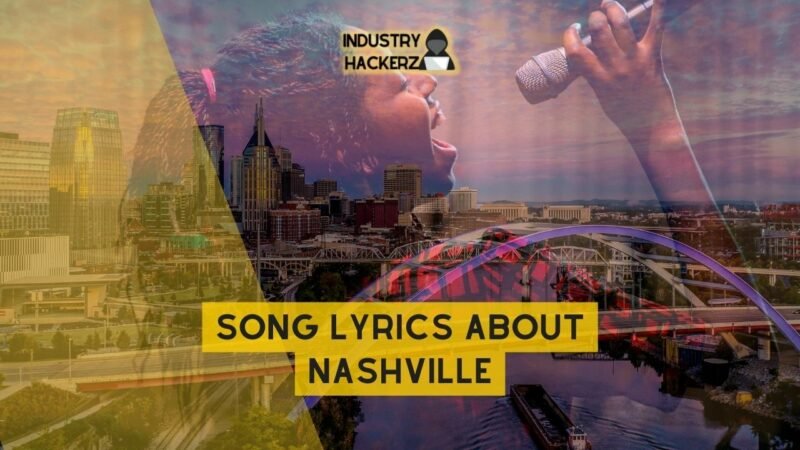 You Should Read This Next!
Novation 61SL Mk3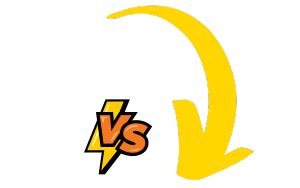 Key Differences Between The M-Audio Hammer 88 Pro And The Novation 61SL Mk3
The main differences between M-Audio Hammer 88 Pro and Novation 61SL Mk3 are as follows:
M-Audio Hammer 88 Pro is a full-sized, 88-key MIDI keyboard controller with graded hammer action. This provides a superior key feel, which replicates the feel of an acoustic piano. It's powered by USB and requires only a simple plug & play setup on Mac or PC systems.
This MIDI keyboard also comes equipped with M-Audio's unique Smart Chord and Smart Scale technology. With this feature, pressing a single key or pad can produce a full chord rather than just one note.
The Hammer 88 Pro also offers a USB-MIDI connection along with an additional MIDI output for connection to other devices.
Comparatively, the Novation 61SL Mk3, offers fewer keys than the Hammer 88 Pro however it is known for its versatility and wide range of features. It doubles as not just a keyboard but also a sequencer that allows users to record notes either manually or as they play them.
This is enabled by its wide range of integrated controls such as transport buttons, knobs, drum pads and more.
The Novation 61SL Mk3 is lighter in weight compared to the M-Audio Hammer 88 Pro.
This could make it more portable and easier to carry around for some users.
Therefore when choosing between these two options it will largely depend on what specific features you require for your setup since they both offer quality and performance in different aspects.
M-Audio Hammer 88 Pro vs Novation 61SL Mk3
| Specifications | M-Audio Hammer 88 Pro | Novation 61SL Mk3 |
| --- | --- | --- |
| Number of Keys | 88 | 61 |
| Type of Keys | Hammer action | Semi-weighted |
| Aftertouch | Yes | Yes |
| Number of Pads | 16 | 16 |
| Number of Knobs | 8 | 8 |
| Number of Faders | 9 | 8 |
| Pedal Inputs | 3 | 2 |
| MIDI I/O | In/Out/USB | In/Out/USB |
| Power Supply | 12V DC power supply (included) | USB bus power |
What You Need To Know About M-Audio Hammer 88 Pro
The M-Audio Hammer 88 Pro is a fantastic tool for all music producers. Featuring 88 velocity-sensitive keys with aftertouch and assignable zones, this MIDI Controller can help you play virtual sampler instruments and synthesizer plugins like a pro.
Are you into beat production? The Hammer 88 Pro comes equipped with 16 RGB backlit MIDI assignable drum pads. These are super-sensitive to touch and even have a handy Note Repeat feature. Perfect for launching clips, triggering soundboards, and more!
But this isn't just about making beats. With the Hammer 88 Pro's eight assignable knobs & buttons and nine assignable faders, you get total control over your music production. These features make it easy to control virtual instruments, effect plugins, DAW controls and more.
This MIDI Controller also brings some other great tools to the table. It auto-maps for DAW & plugin parameters; has Smart Chord & Scale modes; an Arpeggiator; pitch & mod wheels; three foot-switch pedal inputs, and one expression pedal input - plus a 5-pin MIDI Output.
One of the best things about the M-Audio Hammer 88 Pro is that it comes with a complete software production package Included! You'll get access to top-notch software like Pro Tools | First M-Audio Edition, MPC Beats, Ableton Live Lite - plus seven awesome virtual instruments from AIR Music Tech AND nine Akai Professional MPC Expansion packs.
Ready to take your music production game up a notch? Check out the M-Audio Hammer 88 Pro on their official page!
My 1 Month Review Of The M-Audio Hammer 88 Pro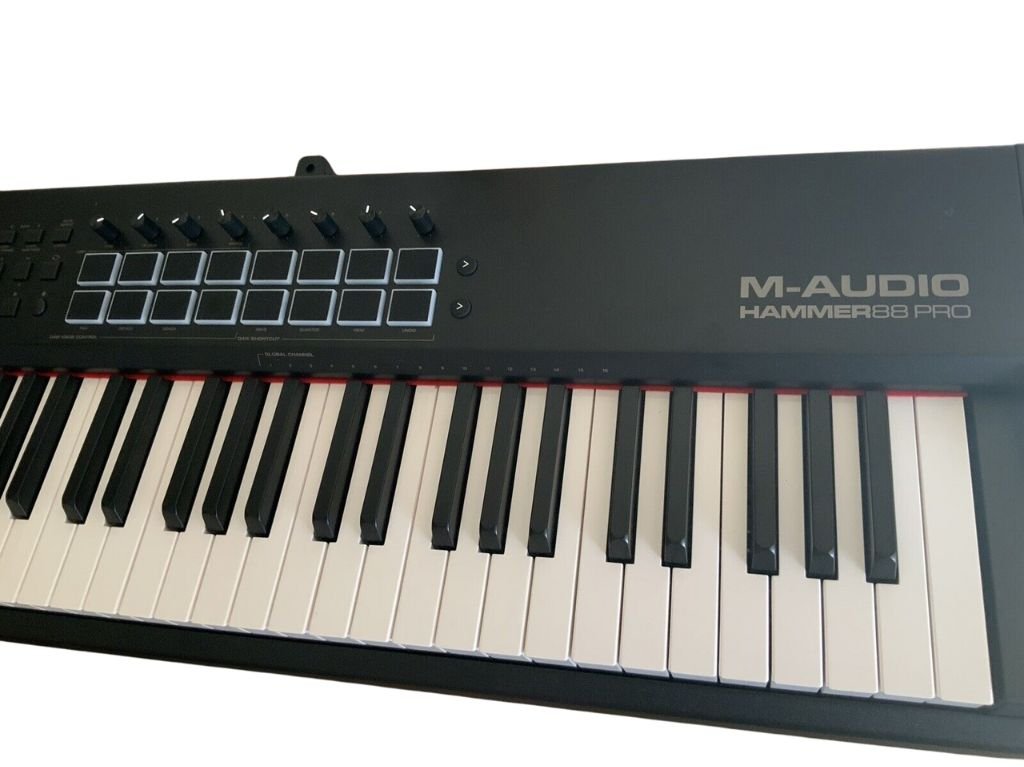 Initial Impressions
From the minute I unpacked the M-Audio Hammer 88 Pro, I knew this was no ordinary keyboard controller. The sleek design and weighty feel immediately gave off a sense of quality and durability. This wasn't just a tool, but a bona fide instrument in its own right.
Build and Design
The M-Audio Hammer 88 Pro boasts an impressive full-size, 88-key keyboard with hammer action keys. This lends to an authentic piano feel that I found incredibly satisfying over the past month. It's solid build doesn't seem to falter under heavy use, a testament to its robustness.
Its interface is clean and easy-to-use - no unnecessary cluttering, just essential features within reach.
Functionality
One word comes to mind when describing its functionality - versatile! Over my month's use, what's really stood out is how well it interacts with music software.
The seamless DAW integration, including Ableton Live Lite and Pro Tools First M-Audio Edition as standard are phenomenal additions. They take the headache out of setting up sessions for recording or live performances.
The MIDI assignable knobs and buttons have been incredibly helpful for controlling different aspects of my music software without having to leave the controller.
The Playing Experience
The playing experience has been exceptional. Thanks to its natural feeling weighted keys, it feels like playing an actual piano rather than a digital emulation.
Having the option for aftertouch adds an extra layer of expression that's been missing from other controllers I've used in the past.
It also includes chord mode, arpeggiator and note repeat functions which have enabled me to experiment with different sounds and styles easily.
In Conclusion:
• Solidly built: It's durable enough to withstand demanding usage.
• Versatile: Seamless DAW integration makes it suitable across various recording or live performance scenarios.
• Natural feel: With hammer action keys that closely emulate an actual piano taste.
• Adds Extra Flavour: The Chord mode, arpeggiator functions add exciting dimensions into one's music-making journey.
I'd sum up my one-month experience with M-Audio Hammer 88 Pro as overwhelmingly positive. My composition process has become more efficient without compromising on creative flexibility or expressive capability. Whether you're a seasoned pro or just getting started in digital music making, believe me when I say that this will be one investment you won't regret!
What You Need To Know About Novation 61SL Mk3
The Novation 61SL Mk3 is a game-changer for making music. It's great at bringing together MIDI hardware and CV/Gate synths. This means you can connect all kinds of musical equipment, from keyboards to drum machines, and they'll work perfectly together.
One super cool thing about this controller is how simple it makes integrating your hardware with your Digital Audio Workstation (DAW). Simply put, it's the middleman that makes sure your physical equipment and digital software are speaking the same language. So whether you're a seasoned professional or just starting out, this feature will save you lots of time and potential headaches!
Plus, if you're an Ableton Live user, this controller is ideal for you. The Novation 61SL Mk3 has been designed to work really well with this popular music-making software. All those complex functions? You can control them right from the Novation interface!
Now here's something neat: it comes with an internal 8 track pattern-based sequencer. Without getting too technical, think of it as an eight-lane highway where each lane represents a different instrument or sound in your mix - giving you lots of control over creating amazing music.
There's also a routable clock system which means all your equipment stays perfectly in time - like a conductor keeping an orchestra on beat.
And to top things off? Novation now offers a solid 3-year warranty on this and all other Novation products – that shows how confident they are with their quality!
Feel free to check out more details on the official Novation website.
My 1 Month Review Of The Novation 61SL Mk3
Initial Impression
When I first unboxed my Novation 61SL Mk3, I was immediately impressed by its sleek design and solid build. Aesthetically, it's a real looker with its distinctively crisp, clean lines and backlit buttons. This isn't just another MIDI controller - it felt like a serious piece of musical machinery.
The Feel of the Keys
One thing that stands out about the 61SL Mk3 is the semi-weighted keybed. As a seasoned player, this was one aspect I was really keen on. And man, did Novation deliver! The keys have just enough weight to give an authentic piano feel without being too heavy or sluggish.
The Functionality
I've been blown away by the functionality of the Novation 61SL Mk3. The deep integration with Ableton Live and Logic Pro X means that DAW control is superior, smooth and intuitive.
Here are some standout features:
- Dual CV/Gate Outputs: For me as a modular synth enthusiast, these are godsend! They allow me to control my external hardware directly from the keyboard.
- MIDI In/Out: It's not often you come across this on a USB MIDI controller. It's great for integrating older gear.
- The 16 Velocity Sensitive RGB Pads: They feel great under your fingers and are perfect for drum programming or triggering samples.
In-Use Experience
After one month with the Novation 61SL Mk3, I can confirm it really does live up to its promise. The workflow enhancement is significant - everything feels seamless whether you're playing live or producing in studio.
What impressed me most though is how onboard Sequencer and Arpeggiator can run simultaneously. This opens up so many creative possibilities for layering sounds and creating complex patterns.
The screens are also bright and give you key information at glance which is super useful especially during performance.
To Sum Up...
The Novation 61SL MkIII has been an incredible addition to my set-up over this past month. Its blend of superior connectivity options, high-quality build, intuitive controls have made it indispensable in my production process.
It's not often that a piece of gear manages to exceed expectations but in this case, Novation has done just that! I honestly could not recommend this more highly.
Who The M-Audio Hammer 88 Pro Is For & Why You Might Choose It Over The Novation 61SL Mk3
The M-Audio Hammer 88 Pro is designed for music enthusiasts who desire a full-sized, 88-key MIDI keyboard with a comfortable and realistic feel. It is especially beneficial for those who want to achieve the most out of their musical creativity without limiting themselves to traditional keyboard playing methods.
Why might they choose the M-Audio Hammer 88 Pro over the Novation 61SL Mk3?
• Graded Hammer Action: This feature mimics the feel of a traditional piano, making it an ideal choice for seasoned pianists or musicians looking for that authentic touch.
• Smart Chord and Smart Scale Technology: These unique features enable you to play full chords with one key press, thus expanding your creativity and efficiency.
• Full-Sized Keyboard: With 88 keys, this keyboard provides more range compared to other models such as Novation's 61-key option.
The Novation 61SL Mk3, on the other hand, caters primarily to those who seek versatility in their MIDI controller. It's ideal for those needing additional integrated control options like drum pads and transport buttons.
Reasons someone might opt for Novation over M-Audio:
• Versatility: With its built-in sequencer and various integrated controls, it allows more input options beyond standard keyboard playing.
• Lightweight Design:: Its lighter weight could make it more portable and easier to manage in restricted spaces or during travel.
In conclusion: your decision should come down to your personal requirements. If you need a realistic piano-like feel with added chord capabilities – go for M-Audio Hammer 88 Pro. If versatility in sound creation methods along with portability is what you seek – consider Novation's offering.
As always, ensure you align your specific needs with what each model offers before making a purchase decision.
Who The Novation 61SL Mk3 Is For & Why You Might Choose It Over The M-Audio Hammer 88 Pro
Who is the Novation 61SL Mk3 for?
The Novation 61SL Mk3 is suitable for musicians who value versatility and portability in their MIDI controller. Whether you're a touring artist requiring a lightweight yet powerful MIDI keyboard or a bedroom producer needing a multi-functional controller, the Novation 61SL Mk3 could be your ideal choice.
Reasons to Choose Novation 61SL Mk3 over M-Audio Hammer 88 Pro:
• Versatility:
The SL MkIII goes beyond being just a keyboard controller. It offers an in-built sequencer for intuitive note recording and manual input, aided by transport buttons, knobs, and drum pads.
• Lighter Weight:
Compared to the M-Audio Hammer 88 Pro, the Novation 61SL MkIII is lighter. This could make it more portable and easier to transport for some users.
M-Audio Hammer 88 Pro Features:
However, it's essential to highlight some of the unique features of M-Audio Hammer 88 Pro. It has full-sized graded hammer action keys delivering superb key feel. Its Smart Chord and Smart Scale technology enable full chord play from single key presses.
Remember: choosing between these two MIDI keyboards relies heavily on your specific needs as both offer quality performance in their unique ways.
If the M-Audio Hammer 88 Pro and Novation 61SL Mk3 don't quite suit your needs, don't worry—I've got you covered. I 've compared other similar products in other posts that you might find more suitable.
Take a look at how the M-Audio Hammer 88 Pro measures up to the Native Instruments Komplete Kontrol S61 or consider the differences between the M-Audio Hammer 88 Pro and Arturia KeyStep Pro.
There's also my write-up on the Nektar Impact LX88+ versus M-Audio Hammer 88 Pro, or even an exploration of how the Akai Fire stacks up against M-Audio Hammer 88 Pro.
I hope these comparisons help you find exactly what you're looking for!
FAQs
What unique features does the M-Audio Hammer 88 Pro provide and how do they contribute to its performance?
The M-Audio Hammer 88 Pro comes with several unique features that enhance its performance. It is a full-sized, 88-key MIDI keyboard controller with graded hammer action which provides a comfortable key feel. The solid keys and quality contour make it excellently designed for extensive use. Moreover, it integrates Smart Chord and Smart Scale technology, pressing a single key or pad will play a full chord rather than just one note. This feature can greatly enhance musical creativity by allowing complex harmonies to be played easily.
In what ways does the Novation 61SL Mk3 stand out from other MIDI keyboards despite having fewer keys?
Despite having fewer keys compared to others like the M-Audio Hammer 88 Pro, the Novation 61SL Mk3 stands out due to its flexibility and versatility. This device is much more than just a typical keyboard controller; it has an integrated sequencer, which allows users to easily record notes as they play them or input them manually. Its integration controls like transport buttons, knobs, drum pads etc., add another layer of functionality making it highly versatile for various music production tasks.
Considering portability as an essential factor for some users, how do these two devices compare in terms of weight?
When considering portability which is often determined by device weight among other factors, The Novation 61SL Mk3 holds an advantage over the M-Audio Hammer 88 Pro. The former is lighter, thus potentially easier to transport between different locations depending on your need for mobility with your musical equipment.
In choosing between these two devices, what should potential users consider?
In deciding between these two MIDI keyboards—M-Audio Hammer 88 Pro and Novation SL MkIII—it's essential that potential users evaluate their specific needs in terms of features required for their setup because each device offers different strengths while still delivering high-quality performance in their own ways. Whether you prioritize key quantity or prefer more integrated controls such as sequencers could significantly affect your decision about which keyboard would best suit your needs.
Buyer's Guide: Important Things To Consider & Look Out For When Buying A Midi Keyboard
1. Decide What Type of Midi Keyboard You Need
Understanding your specific requirements is fundamental before making a purchase. Are you looking for a performance keyboard to use live on stage, or something more suited to music production in a studio setting? Maybe you wish to learn how to play the piano, in which case, a digital piano-like MIDI controller could be the perfect fit. Certain units like the M-Audio Hammer 88 Pro offer authentic piano-like experience with fully weighted keys, providing an excellent option for learners and professional musicians alike.
2. Value Key Features Over Flashy Extras
The most useful features are often standard ones: velocity-sensitive keys, pitch bend and modulation wheels, octave shift buttons etc., are universally handy tools for any musician. But when it comes to deciding between two similar models- it's worth noting that features such as DAW integration or expression pedals compatibility can make your music creation process much smoother.
3. Pay Attention To Key Count and Key Weight
MIDI keyboards come in different sizes varying from 25-key mini-midi keyboards up to full-sized 88-key models akin to traditional pianos like the M-Audio Hammer 88 Pro mentioned earlier. If you're learning piano or play lots of chords then go for something with more keys whereas if portability is key (no pun intended!) then opt for smaller models.
Another important consideration is whether you want weighted keys. These replicate the feel of an acoustic piano providing some resistance when played- helpful for building finger strength and improving dynamics.
4.Check For Connectivity Options
Always check what type of connectivity options are available on the MIDI keyboard you intend on purchasing. A keyboard with multiple ports including USB, MIDI out/in and sustain pedal input would be ideal so that it can integrate well into any setup - be it a home studio equipment layout or professional performance rig.
Most modern MIDI keyboards come with easy-to-use USB connectivity just like the Novation 61SL MkIII does – connecting directly into your computer without needing extra cables
Surely Consider DAW Integration
When working in a digital music production environment, seamless integration between your DAW (Digital Audio Workstation) software and hardware is crucial; not all controllers will offer full compatibility with each DAW so do check this before purchase.
Top-tier controllers such as Novation's 61SL MkIII provide incredibly robust deep-Daw integration capabilities allowing users direct control over various software parameters right from their controller!
Evaluate Additional Features
Depending on your needs some additional features might also be worth considering: those planning live performances might appreciate drum pads built into their controller; composers may find mod wheels invaluable; while arpeggiators could bring new life to synth parts.
Sustain pedal compatibility, aftertouch sensitivity...the list goes on! So decide which extras matter most.
Lastly,
The Most Critical Consideration- Choose Quality Over Price!
While budget considerations certainly matter don't compromise too much: buying quality musical instruments serves as smart long-term investments especially those planning serious musical pursuits.
Remember always consider how reliable brand history has been regarding product durability,The legendary M-Audio Hammer 88 Pro & Novation's SL series.
Cheaper brands may seem tempting but often fail prematurely leading frustrated musicians back onto market seeking replacements just few years later
About Author
Lyrics
Please save some lyrics first.