You're ready to make a big purchase, but you're having trouble deciding between these two powerhouses, the M-Audio Hammer 88 Pro and the Nektar Impact LX88+.
Trust me, I know how difficult that decision is... especially if you have no plans on whipping out that dreaded return postage label!
I've got you covered.
I've broken down the good, the bad and the ugly of these babies, so providing you have a clear idea of exactly what you plan on doing with it, you will have a clear idea on which one is best for you, by the end of this article.
Let get into it...
At A Glance:
M-Audio Hammer 88 Pro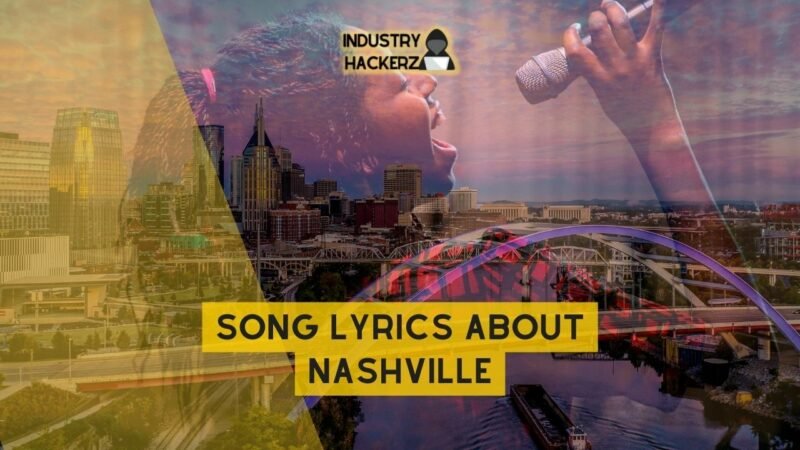 You Should Read This Next!
Nektar Impact LX88+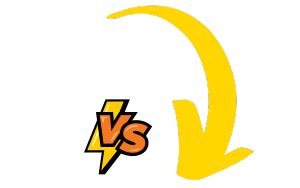 Key Differences Between The M-Audio Hammer 88 Pro And The Nektar Impact LX88+
The main differences between M-Audio Hammer 88 Pro and Nektar Impact LX88+ are mainly centred around their key features, performance, and price.
M-Audio Hammer 88 Pro stands out for its high-performance capability and realistic feel. It boasts 88 graded keys, providing an authentic experience similar to playing an acoustic piano.
This MIDI keyboard is noted for its outstanding ability to mimic the response of an acoustic piano with superior velocity response, making it a favourable choice for those who prioritize realistic piano simulation.
On the contrary, the Nektar Impact LX88+ shines in terms of affordability while also offering decent performance. Unlike M-Audio Hammer 88 Pro, it leverages a semi-weighted keyboard which may not replicate the experience of playing an acoustic piano as accurately as hammer action MIDI Keyboards do.
However, this is compensated by its provision of 8 velocity-sensitive pads, seen as a bonus in facilitating beat creation and groove production.
The Nektar Impact LX88+ is considered one of the best 88 key MIDI keyboard controllers available under $300.
While some users find its feel not as superior as those found in other models like Keystation or M-audio Hammer, it's viewed favourably when compared to other keyboards within a similar price range.
If you prioritize the feel of graded keys and superb velocity response and are willing to spend more for these features, then M-Audio Hammer 88 Pro would be your ideal choice.
If you're just starting out or on a tight budget yet still want good performance capabilities, then opting for Nektar Impact LX88+ would be advantageous due to its affordability combined with decent features.
| Specifications | M-Audio Hammer 88 Pro | Nektar Impact LX88+ |
| --- | --- | --- |
| Number of Keys | 88 | 88 |
| Type of Keys | Fully-weighted, Hammer action | Semi-weighted, Synth action |
| Aftertouch | Yes | No |
| Pads | 16 | 8 |
| Encoders/Pots | 8 | 9 |
| Faders | 9 | 9 |
| MIDI I/O | In/Out/USB | USB |
| USB | Yes | Yes |
| Pedal Inputs | 3 | 1 |
| Software | Pro Tools First M-Audio Edition, Ableton Live Lite, 3-month Splice Sounds subscription, 2GB Touch Loops content, M-Audio Hammer 88 Pro Preset Editor | Bitwig 8-Track |
| Power Supply | 12V DC power supply (included) | USB bus power |
What You Need To Know About M-Audio Hammer 88 Pro
The M-Audio Hammer 88 Pro is a killer MIDI Controller that every music enthusiast needs. It's a must-have for your studio. This powerhouse has 88 velocity-sensitive, hammer action weighted keys with aftertouch and assignable zones.
What does this mean? You can really get creative playing your virtual sampler instruments and virtual synthesizer plugins.
Now, let's talk beats! This controller boasts 16 RGB backlit MIDI assignable velocity sensitive drum pads with Note Repeat. These are perfect for beat production, launching clips, triggering soundboards and more!
But the excitement doesn't stop there - it also comes with 8 assignable knobs & buttons and 9 assignable faders. These give you complete control over your MIDI for virtual instruments, effect plugins, DAW controls and more.
This controller is designed to give you every tool you need in one package. It even has auto-mapping for DAW & plugin parameters; smart chord & scale modes; arpeggiator; pitch & mod wheels; 3 foot switch pedal inputs and 1 expression pedal input! Don't forget the handy 5-pin MIDI Output too.
You're probably thinking this all sounds great but what about software? Well, it comes fully loaded with Pro Tools | First M-Audio Edition, MPC Beats, Ableton Live Lite - seven virtual instruments from AIR Music Tech plus nine Akai Professional MPC Expansion packs!
In short – when it comes to making music at home or in a professional setting – the M-Audio Hammer 88 Pro is a solid choice delivering everything you need in one piece of equipment.
My 1 Month Review Of The M-Audio Hammer 88 Pro
One month into using the M-Audio Hammer 88 Pro, and I must confess that this device has fundamentally transformed my music production process.
It's an absolute beast of a midi controller, delivering unparalleled control, flexibility and pure quality sound output.
Design and Feel
The M-Audio Hammer 88 Pro screams premium from the moment you unbox it.
It's sleek with a robust structural design that promises durability. The weighted keys are a pleasure to play; they feel so realistic, just like playing on an actual piano.
A Wealth of Control Options
My favourite feature would have to be the wealth of control options.
With so many knobs, sliders, pads, and switches integrated into this compact unit, it genuinely allows full creative freedom with limitless possibilities. It's like having a complete studio in your hands.
Versatility
Fiddling with different genres?
No worries! The M-Audio Hammer 88 Pro is incredibly versatile.
From classical music to electronica or hip-hop beats - you name it - this MIDI controller handles them all with ease. The seamless DAW integration makes recording and modifying music as smooth as silk.
The Virtual Instrument Player (VIP)
But let me not forget about its fantastic software bundle!
The star of the show in my opinion is the M-AUDIO's Virtual Instrument Player (VIP).
This amazing tool has been an absolute game-changer for me! It adds endless possibilities for creative sound manipulation and mixing right at your fingertips.
Here are some key points about my experience:
* Realistic feel of weighted keys
* Wide range of control options providing limitless creativity
* Versatility across different musical genres
* Seamless DAW integration
* Excellent software bundle featuring VIP
In conclusion,
I can assure you that investing in an M-Audio Hammer 88 Pro might just be one of the best decisions you make for your musical journey.
After playing around with it for over a month now,I'm thoroughly impressed by its performance,certainly raising my production game.If quality sound output coupled with comprehensive control features is what you're looking for,I wholeheartedly recommend taking this bad boy for a spin!<
What You Need To Know About Nektar Impact LX88+
The Nektar Impact LX88+ is a top-notch MIDI controller keyboard perfect for both performers and producers who crave hands-on control of their musical instruments.
Boasting 88 semi-weighted full-size velocity-sensitive keys, it offers a real piano-like experience that adjusts to your playing style. This synth-action keyboard can be your go-to gear for creating music with feeling.
It doesn't stop there! It features 8 back-lit drum pads which are super sensitive – great for drumming out beats or triggering loops. Alongside them, you'll find 9 faders and 8 knobs for tweaking volume levels, panning sounds, and more.
There's also a selection of buttons like pitch bend, modulation, octave, transpose buttons as well as a sustain pedal socket that adds more depth and dynamics to your performance.
One of the best things about this Nektar MIDI controller is its awesome DAW (Digital Audio Workstation) integration that works with nearly all popular DAWs. Offering two modes - Mixer and Instrument - it allows you to switch between mixing tracks or playing instruments on-the-fly without touching your computer.
This keyboard is all about versatility when it comes to compatibility too - it works perfectly with any MIDI music software application so you can use it with whatever software you're comfortable with. Moreover, whether you're using a Mac or PC or even an iOS device – the Impact LX88+ has got you covered.
On top of everything else, this product comes bundled with Bitwig Studio 8-track DAW plus sound content package – bonus material that lets you test out the impressive functionality right away!
You can find out more about this fantastic tool on the official Nektar website.
My 1 Month Review Of The Nektar Impact LX88+
My Introduction to the Nektar Impact LX88+
After a month of becoming acquainted with the Nektar Impact LX88+, I can honestly say I'm impressed.
It has been an integral part of my music production process and has completely transformed my workflow.
The Keybed
The 88-key keybed is one of the main highlights for me. The keys are semi-weighted which gives a great feel under your fingers, giving you both tactile feedback and control.
The key-bed is velocity sensitive which translates your playing dynamics really nicely into your DAW. It's just a pleasure to play on.
The Controls
Moving onto the controls, they are incredibly straight forward.
There's nothing over-complicated here; they're easy to navigate and understand, even for beginners.
- Pads: I love that this MIDI controller includes 8 backlit pads, which have been essential for finger drumming and triggering samples.
- Faders: The 9 faders offer precision mixing control within your DAW, allowing you to balance levels effortlessly.
- Knobs: With 8 potentiometers on deck, tweaking synth parameters or adjusting effect sends becomes a breeze.
The Integration
One thing that blew me away was its seamless DAW integration.
Whether it's Logic Pro X, Ableton Live or Cubase - it just plugs in and maps automatically. This saves so much time that I used to spend manually mapping controllers which simply took away from my creativity - not anymore!
Aesthetics & Build Quality
From an aesthetic standpoint, the Nektar Impact LX88+ is sleekly designed with a clean layout making it look professional yet accessible.
In terms of build quality, although primarily plastic - it doesn't feel cheap. It feels robust enough for gigging but lightweight enough for portability.
The Verdict?
All in all,
I've found this controller incredibly useful and enjoyable to use. Yes there may be more feature-packed options out there but 'more features' doesn't always mean 'better'.
In this case,
I'd argue that simplicity is its greatest strength because it takes away any potential barriers between you and making music — whether you're an experienced producer or just starting out.
I am genuinely excited about what more I can discover with this keyboard as time goes on!<
Who The M-Audio Hammer 88 Pro Is For & Why You Might Choose It Over The Nektar Impact LX88+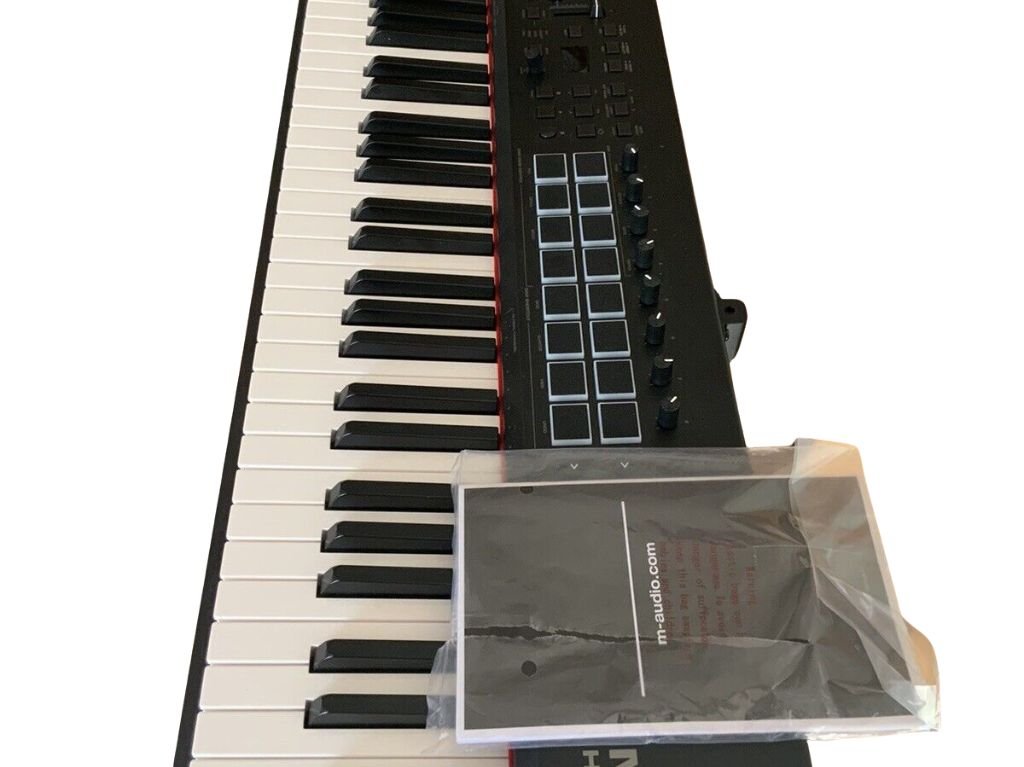 The M-Audio Hammer 88 Pro is a perfect choice for musicians who prioritize the feel and response of their MIDI controller. If you're seeking an instrument that can closely mimic the nuanced touch of an acoustic piano, this could be your ideal pick. Here's why:
• The controller boasts 88 graded keys, which is recognized for delivering a truly authentic feel comparable to real pianos.
• It offers superior velocity response, allowing your performance to shine through with greater dynamics and expressiveness.
Conversely, the Nektar Impact LX88+ shines in its own right, specifically targeting beginners or musicians on a budget. This keyboard controller could be your go-to tool if:
• You appreciate good performance but need not have perfect replication of acoustic piano touch.
• You're interested in creating beats and grooves - this device comes with 8 velocity-sensitive pads.
• Although it may not match the M-Audio Hammer's authentic touch, its semi-weighted keys are often praised over other models in similar price range.
So, if high-quality tactile response and piano-like experience matter most to you - consider investing further in the M-Audio Hammer 88 Pro.
However, if you're just starting out or working within a tight budget without compromising too much on performance - Nektar Impact LX88+ is worth considering.
Who The Nektar Impact LX88+ Is For & Why You Might Choose It Over The M-Audio Hammer 88 Pro
Who is the Nektar Impact LX88+ for?
The Nektar Impact LX88+ is ideal for beginner and intermediate musicians, those on a budget, or professionals looking for an affordable yet effective MIDI keyboard controller.
Why choose the Nektar Impact LX88+ over the M-Audio Hammer 88 Pro?
There are several reasons to choose the Nektar Impact LX88+ over its competitor:
- Affordability: This MIDI controller is priced under $300, making it a more accessible option to those on a budget or just starting out.
- Semi-weighted Keyboard: While it may not match the hammer action feel of other MIDI keyboards, many users appreciate its performance.
- Velocity-Sensitive Pads: The inclusion of 8 velocity-sensitive pads enhances beat creation and groove production abilities.
- Highly Ranked in its Price Range: Some reviews assert that this model is currently one of the best 88 key MIDI keyboard controllers available in its price range.
However, if you highly value the feel of graded keys and superior velocity response over cost considerations, you might prefer investing in the M-Audio Hammer 88 Pro.
If the M-Audio Hammer 88 Pro vs Nektar Impact LX88+ comparison didn't quite fit your specific needs, I've written several other posts comparing similar products that may be more to your liking.
You can check out my post comparing the M-Audio Hammer 88 Pro vs Akai Fire for a comparison of two different but equally impressive music production instruments.
Alternatively, if you're interested in some of the market's leading MIDI controllers, consider reading my comparisons between Akai MPC Studio and Arturia KeyLab 61 Mk2, or Akai MPC Studio against Novation 61SL Mk3.
For a wider range controller with integrated software capabilities, don't miss out on my comparison of the Akai MPC Studio and Native Instruments Komplete Kontrol S61.
FAQs
What other unique features do the M-Audio Hammer 88 and Nektar Impact LX88+ offer that would be beneficial to users?
The M-Audio Hammer 88 provides additional features such as MIDI out for controlling external gear and a USB-MIDI connection for easy integration with your computer. It also comes with a software suite, including virtual instruments and production software to inspire creativity. The Nektar Impact LX88+ on the other hand has an extensive control surface, which includes 9 faders, 9 MIDI buttons and more. This makes it a perfect tool for studio recording and live performances.
In terms of portability, how do the M-Audio Hammer 88 and Nektar Impact LX88+ compare?
Given their respective sizes, neither of these keyboards is especially portable. However, in terms of weight, the M-Audio Hammer 88 is heavier due to its fully weighted keys compared to the semi-weighted keys of the Nektar Impact LX88+, making it slightly less convenient in terms of transport.
How beginner-friendly are these MIDI controllers? How suitable are they for professional use?
Both controllers have features that cater to different levels of skills. The M-Audio Hammer 88, with its realistic feel similar to an acoustic piano might be more appealing to professionals or advanced players who value precise touch sensitivity and grand piano simulation. However, it might also be suitable for beginners who are aiming high in their keyboard journey. Conversely, beginners on a budget will find better value in the affordable yet functional Nektar Impact LX88+. Its semi-weighted design along with its beat creation pads make it user-friendly even for newcomers while still offering capabilities useful for professional use.
Buyer's Guide: Important Things To Consider & Look Out For When Buying A Midi Keyboard
1. Determine Your Specific Needs
Before delving into the world of online shopping for your new MIDI Keyboard, you must first define your specific needs. Are you a seasoned professional in need of higher-end music production equipment, or are you a beginner looking for an entry-level device? The M-Audio Hammer 88 Pro might be the perfect choice for advanced users, with its fully weighted keys and sophisticated performance controls. Alternatively, the Nektar Impact LX88+ could be more suitable for beginners with its user-friendly interface and comprehensive software compatibility.
2. Key Count is Crucial
Next on your checklist should be key count. A full-size piano has 88 keys, hence MIDI controllers like the M-Audio Hammer 88 Pro and Nektar Impact LX88+ featuring exactly 88 keys, replicate that same range from lowest to highest pitch. If you're used to playing a traditional piano or want more versatility in sound range, these models will most closely match your needs.
3. Look For Weighted Keys
If you're going for that authentic piano feel, opt for a MIDI keyboard that features piano-style keys. Moreover, make sure they're weighted or semi-weighted which emulate the resistance of traditional piano keys beautifully. Again, models like the M-Audio Hammer 88 Pro come in handy here with their fully weighted hammer-action keys providing an authentic playing experience.
4. Check For Velocity-Sensitive Keys
Another aspect to consider is whether your desired MIDI keyboard comes equipped with velocity-sensitive keys; this feature allows more expressive play since volume changes dynamically based on how hard each key is struck – just like a real acoustic instrument! Both the aforementioned M-Audio model and Nektar Impact LX88+ feature this as well.
5: Don't Forget Performance Controls
Numerous keyboards available online also offer integrated performance controls such as pitch bend wheels, modulation wheels or ribbon-based controllers etc., providing additional creative freedom during playbacks or live performances making them truly versatile MIDI controller keyboards.
6: Ensure DAW Integration Capability and Connectivity options
Digital Audio Workstation (DAW) integration capability can save time when setting up your music station and streamline your workflow significantly once it's up and running.

Mention-worthy here are again our examples -
Both M-Audio Hammer 88 Pro & Nektar Impact LX88+ offer seamless DAW integration capabilities.
Ensure also that there are ample connectivity options (USB / Midi In-Out /Bluetooth etc.) available on these products.

Next-generation USB MIDI Keyboard controllers also offer very good connectivity options.
7: Read Customer Reviews & Check Ratings!
Last but not least - Never underestimate other people's experiences before purchasing any product online; accordingly always read customer reviews - this will give an idea about what other users have experienced while using those particular products.
Checking ratings given by many users also help in understanding if those products were able to fulfill their expectations.
Remember – informed buyers make wise decisions!
Happy Shopping!
About Author
Lyrics
Please save some lyrics first.