You're ready to make a big purchase, but you're having trouble deciding between these two powerhouses, the M-Audio Hammer 88 Pro and the Arturia KeyLab 61 Mk2.
Trust me, I know how difficult that decision is... especially if you have no plans on whipping out that dreaded return postage label!
I've got you covered.
I've broken down the good, the bad and the ugly of these babies, so providing you have a clear idea of exactly what you plan on doing with it, you will have a clear idea on which one is best for you, by the end of this article.
Let get into it...
At A Glance:
M-Audio Hammer 88 Pro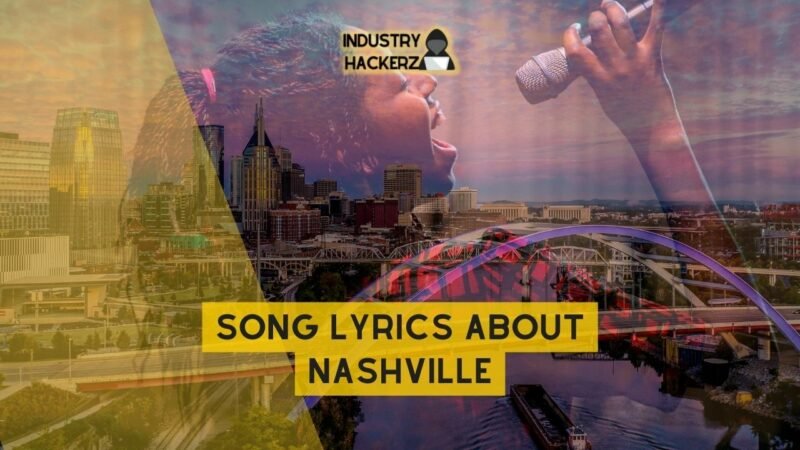 You Should Read This Next!
Arturia KeyLab 61 Mk2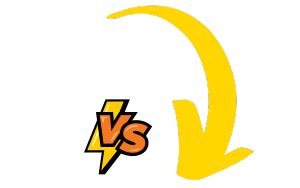 Key Differences Between The M-Audio Hammer 88 Pro And The Arturia KeyLab 61 Mk2
The main differences between M-Audio Hammer 88 Pro and Arturia KeyLab 61 Mk2 are the following:
Keys: The M-Audio Hammer 88 Pro has 88 keys while the Arturia KeyLab 61 Mk2 has 61 keys.
Action Type: The M-Audio Hammer 88 Pro features a Graded Hammer-Action USB MIDI Controller with Smart Control and Auto-Mapping, making it known for its authentic piano action. Conversely, the Arturia KeyLab has professional hammer-action keys but doesn't specify if it's graded.
Pricing: The M-Audio Hammer 88 Pro is priced at around €499, making it slightly less expensive than the Arturia KeyLab series. The Arturia KeyLab Essential is a more affordable model from Arturia at around €399.
Versatility: M-audio supports aftertouch and assignable zones, adding to its versatility. The Arturia also includes aftertouch features.
Most notably,
M-Audio Hammer 88 Pro's popularity might be attributed to its natural feel of piano action keys and its reasonable price point.
However, if you cherish extensive control features in your MIDI controller and have higher budget flexibility, then you might consider theArturia's Keylab series. They stand out for their complete integration with Arturia's Analog Lab software and deluxe control features.
In conclusion, both models have unique strengths; whether opting for an authentic piano action with the M-audio series or comprehensive controls with the Keylab series depends on individual needs and expectations.
| Specifications | M-Audio Hammer 88 Pro | Arturia KeyLab 61 Mk2 |
| --- | --- | --- |
| Number of Keys | 88 | 61 |
| Type of Keys | Fully-weighted, Hammer action | Semi-weighted, Velocity sensitive |
| Pads | 16 | 16 |
| Other Controllers | Pitchbend, Modulation Wheel | Pitchbend, Modulation Wheel |
| Encoders/Pots | 8 | 9 |
| Faders | 9 | 9 |
| Dedicated Transport Control | Yes | Yes |
| Pedal Inputs | 3 | 1 |
| MIDI I/O | In/Out/USB | In/Out/USB |
| USB | Yes | Yes |
| Software | Pro Tools First M-Audio Edition, Ableton Live Lite, 3 Months Splice Sounds | Analog Lab, Ableton Live Lite, Piano V2 |
| Power Supply | 12V DC power supply (sold separately) | USB Bus powered |
What You Need To Know About M-Audio Hammer 88 Pro
You'll rock your music production with the M-Audio Hammer 88 Pro. It's a MIDI Controller that has it all for the pros, but it's also perfect if you're just starting out.
This controller has 88 keys that are sensitive to how hard you hit them, just like a real piano. And they're not any old keys - they've got weighted, hammer action which makes playing feel even more real! Plus, you can set different zones to control different sounds or instruments on your computer.
It's got 16 drum pads that light up in different colors. These pads respond to how hard you hit them too! They're perfect for making beats or launching clips and sounds in your music software.
There are also tons of knobs and sliders (8 knobs & buttons, 9 faders) which you can use to tweak your sound - like adjusting volume or changing effects. Everything is at your fingertips!
The M-Audio Hammer 88 Pro is smart too! It can map itself to your software so everything works together easily. It's even got an arpeggiator (for playing fancy note sequences), pitch & mod wheels, and places where you can plug in foot pedals.
This kit comes packed with cool music software including Pro Tools | First M-Audio Edition, MPC Beats, Ableton Live Lite and loads more from AIR Music Tech and Akai Professional MPC.
If you want to know more about this awesome piece of kit, check out the official page at M-Audio's website. Happy creating!
My 1 Month Review Of The M-Audio Hammer 88 Pro
Introduction
Before anything, let me tell you, using the M-Audio Hammer 88 Pro for the past month has genuinely been a blast! It's been a month of high highs and some lows, but overall, it's been an exciting journey.
Setting up
This wonder came very neatly packaged - kudos to M-Audio for that. The setup was straightforward and user-friendly, even for someone like me who always fumbles around with new tech gadgets.
The included software bundle was easy to install and use too - it took no time at all to get into making music.
A Touch Of Class
The keyboard action is absolutely delightful.
It's weighted just right – not too heavy that my fingers strain; not so light that I end up hitting wrong notes. I feel like I have got perfect control whether playing soft melodies or complicated pieces.
Moreover, the aftertouch adds an extra layer of expression, which really takes your performance up a notch.
A World Of Control At Your Fingertips
The M-Audio Hammer 88 Pro has got endless possibilities in terms of controls.
You've got knobs, buttons, sliders – you name it! They're all fully customizable through the software and can literally remap any MIDI function you fancy.
However, be warned: with great power comes a great learning curve. It took me quite some time to get used to all these settings – so if this is going to be your first MIDI controller keyboard, prepare yourself for some initial brow-furrowing. But trust me; it's worth every bit of effort!
Aesthetics And Build Quality
Let's talk about how this thing looks - 'cause trust me; it's a head-turner. One glance at the sleek design gets you excited about creating music.
The build quality on the M-Audio Hammer 88 Pro is solid yet elegant.
The only downside? Those dreaded shiny surfaces love dust and fingerprints - keeping them spotless requires constant cleaning.
In conclusion?
If you're looking forward to diving deep into music production or even just an enthusiast wanting more control over your piano playing style - this is totally your thing!.
Sure there are minor setbacks like the learning curve and occasional cleaning fuss but once you get past these hurdles? It's smooth sailing from there.

Overall: A big thumbs-up from me!
What You Need To Know About Arturia KeyLab 61 Mk2
The Arturia KeyLab 61 Mk2 is a top-quality choice for any digital musician. It features a premium-grade 61-note keybed, taken from Arturia's MatrixBrute synthesizer. The keys are sensitive to how hard you play them (velocity-sensitive) and let you add extra expression after you've pressed a note (aftertouch). This means your music can really show all your feelings and skill!
With the KeyLab 61 Mk2, you also get lots of controls to help when playing live. There's a wheel for changing the sound (modulation) and another for shifting the sound up and down like on a guitar (pitch bend).
It also comes with 16 pads that light up in different colors. You can use these with your fingers to drum or trigger sounds. Plus, there are nine big sliders (faders) and knobs for even more control.
One cool feature of this keyboard is magnetic overlays that help remind you what each button does in different software programs (DAWs). This makes it super easy to use controls inside your music-making software at just the touch of a button.
As an exclusive offer in India, this model includes the full V Collection 9 Software Bundle worth Rs. 50,000! With over 8,000 sounds from old-school keyboards and synths recreated in amazing detail, Arturia's bundle provides everything from mind-blowing pianos to epic organs.
The Keylab MKII works well with many digital audio workstations including Ableton, Reason, FL Studio, Logic and more. It's great if you're using Arturia's own software instruments too – especially as there are quick buttons for loading things like piano sounds.
This keyboard is well-made but still slimline enough not to take up too much space. The metal frame looks smart while real wood panels make it feel luxurious.
At the back of the unit are inputs for sustain and expression pedals plus three additional sockets that you can customize based on need - perfect both at home or on stage!
For those looking into modular setups or owning external synths/Eurorack modules, connections for CV pitch/gate/2 modulations controls set Keylab MKII apart!
Learn more about this exciting piece of equipment on Arturia's official page!
My 1 Month Review Of The Arturia KeyLab 61 Mk2
Initial Impressions
From the moment I received my Arturia KeyLab 61 Mk2, I was immediately struck by its sleek, professional appearance. The black matte finish is cool and modern, while the aluminium chassis provides an impressive level of sturdiness.
Unboxing this keyboard felt like Christmas morning. It's clear that Arturia has put a great deal of thought into every aspect of the design.
The First Encounter - Layout & Feel
Upon setting it up for the first time, I was thrilled to find that the layout is both intuitive and user-friendly. The backlit pads and buttons are a game-changer – they make it so much easier to see what you're doing in dimly lit environments.
The moment my fingers hit the keys, I knew this was no ordinary MIDI controller. The keybed feels incredibly natural under my fingers, offering just enough resistance to make playing feel expressive and dynamic without tiring out my hands.
Each key on this baby has aftertouch, which for me, makes all the difference when it comes to creating truly expressive music.
A Month In - Long-term Use
I've now been using my Arturia KeyLab 61 Mk2 for a month, and let me tell you - this thing is a total workhorse. Whether I'm in the studio or performing live on stage, it's proven itself reliable time and time again.
What really stands out for me after one month of usage:
The daw integration is seamless.
The pots are sturdy, unlike many other controllers available in same price range.
Faders feel solid, having just enough resistance.
VST integration has made workflow smoother as well.
Durability & Build Quality
A month into using it daily and extensively, there have been zero issues with build quality or durability. Everything from its sturdy knobs to its pitch bend/modulation wheels feel rock solid still.
In fact, this thing feels like it could withstand some serious punishment (although I wouldn't recommend testing that theory!).
Included Software Suite
The included software suite deserves some credit as well. As part of purchasing KeyLab 61 MK2 you get Ableton Live Lite edition plus Analog Lab library with over 6500 presets from V Collection instruments bundle.
This extensive set has allowed me plenty of inspiration since day one.
The Verdict
If you're looking for high-quality MIDI controller keyboard with seamless DAW integration at fair price point then look no further than Arturia KeyLab 61 Mk2.
All things considered – build quality, software inclusions, keybed feel– it's an exceptional piece of gear that's worth every penny.
Who The M-Audio Hammer 88 Pro Is For & Why You Might Choose It Over The Arturia KeyLab 61 Mk2
The M-Audio Hammer 88 Pro is a highly regarded MIDI controller designed with the Graded Hammer-Action USB MIDI Controller, known for its authentic piano action. If you're a musician who values a natural and practical response from your keyboard, then this may be the ideal choice for you.
Key features of the M-Audio Hammer 88 Pro include:
Authentic Piano Action: For those desiring a realistic playing experience.
Aftertouch Support: Adds to its versatility.
Assignable Zones: Enhances flexibility in controls.
Priced around €499, this model could be an attractive option if budget considerations are key.
In contrast, the Arturia KeyLab 61 Mk2, although slightly more expensive, boasts extensive control features. Its integration with Arturia's Analog Lab software has been praised for providing comprehensive hands-on controls.
This makes it an appealing choice for those seeking robust control over their MIDI controller.
Particular highlights of the Arturia KeyLab 61 Mk2 include:
Luxurious Control Features: Complete integration with Arturia's Analog Lab software.
Inclusion of Aftertouch: A desirable feature in modern MIDI keyboards.
However, in terms of popularity and preference, some musicians lean towards the M-Audio Hammer 88 Pro - possibly due to its authentic feel or lower price point compared to Arturia's KeyLab series.
To sum up: if extensive control features and budget are less of a concern, then Arturia Keylab is worthy considering. Conversely, if you prioritize authentic piano action keys and want to stay within a tighter budget, then M-Audio Hammer Pro series would likely serve you well.
Who The Arturia KeyLab 61 Mk2 Is For & Why You Might Choose It Over The M-Audio Hammer 88 Pro
Arturia KeyLab 61 Mk2 is designed for musicians who need a MIDI controller rich in control features, and don't mind spending a little extra to ensure comprehensive functionality.
Here's why you might prefer it over the M-Audio Hammer 88 Pro:
• It fully integrates with Arturia's Analog Lab software, providing users with a wide array of hands-on controls.
• It also features aftertouch, a much-appreciated feature among MIDI keyboard users.
The Arturia KeyLab series has seen continuous improvement over the years, addressing earlier issues including buggy software registrations. If you're searching for a professional quality controller with deluxe controls and an extensive range of notes, the KeyLab series could be your choice.
For those with budget constraint, Arturia does offer more affordable options like the KeyLab Essential, priced around €399.
On the other hand, if your priority leans towards authentic piano action keys and affordability, then consider opting for the M-Audio Hammer 88 Pro. Recognized by many for its practical natural response during play, it offers players the feel of an actual piano along with versatility through assignable zones. The Hammer Pro might be the better choice if price point and natural piano feeling are your main considerations.
Remember: The final decision always comes down to individual needs and budget constraints. Both controllers serve different focuses and offer unique qualities to their users - it is up to you to decide what fits best for your musical journey.
If the options discussed in this post (M-Audio Hammer 88 Pro vs Arturia KeyLab 61 Mk2) don't seem to fit your needs, don't worry! I have explored several other similar products in different posts that you may find more suitable.
For instance, you can check out my post comparing the M-Audio Hammer 88 Pro and Novation 61SL Mk3.
You might also find it valuable to read about how the M-Audio Hammer 88 Pro matches up against the Native Instruments Komplete Kontrol S61.
If you're interested in Arturia products, take a look at my comparison between the M-Audio Hammer 88 Pro and Arturia KeyStep Pro.
And finally, for those of you considering Nektar Impact, check out how it compares with M-Audio in this M-Audio Hammer 88 Pro vs Nektar Impact LX88+ post.
Remember, finding the right product is all about exploring all your options!
FAQs
What are some specific features that make M-Audio Hammer 88 Pro popular among users?
The M-Audio Hammer 88 Pro is particularly popular due to its Graded Hammer-Action USB MIDI Controller with Smart Control and Auto-Mapping. This feature is well-known for providing an authentic piano action, which offers a practical and organic response during the playing experience. Additionally, it supports aftertouch and has assignable zones, adding versatility to its use.
What makes Arturia's Keylab series stand out in comparison to other MIDI keyboard controllers?
The Arturia's Keylab series stands out due to its extensive control features and complete integration with their Analog Lab software. This feature gives it an edge for those looking for comprehensive hands-on controls in their MIDI controller. Additionally, the KeyLab 88 Mk2 model comes equipped with an impressive full range of 88 notes displayed on professional hammer-action keys.
In terms of cost-effectiveness, between the M-Audio Hammer 88 Pro and Arturia's KeyLab Essential which would be a more viable option?
If your main focus is on having authentic piano action keys at a lesser cost then you might want to consider the M-Audio's Hammer Pro series. The M-Audio Hammer 88 Pro costs around €499 while the Arturia's KeyLab Essential costs approximately €399 making it cheaper but without some of key features like extensive control options found in higher priced models from Arturia.
If one prioritizes both extensive control features as well as having authentic piano action keys which model would be recommended?
If you require both extensive control features along with authentic piano action keys then you should consider going for the Arturia's Keylab 88 Mk2 model. Not only does this model include all deluxe control feature associated with Arturia's technology but also presents full range of professional hammer-action keys similar to those offered by M-Audio's models.
Buyer's Guide: Important Things To Consider & Look Out For When Buying A Midi Keyboard
1. Understand What You Need from a Midi Keyboard
Whether you're an amateur producer dipping your toes into the realm of music production or a professional searching for the ultimate equipment, understanding your needs is crucial. It's essential to determine what you require from a MIDI controller to save time, money, and disappointment. Are you looking for a simple keyboard comparison tool or a professional keyboard controller with high-end features? Knowing what you want out of your music production equipment can guide your purchasing decision.
2. Be Aware of Your Budget
When delving into the world of MIDI keyboards, it's essential not to be swept away by fancy features that exceed your budget. Set yourself a limit before shopping and stick to it - there are options at every price point! From beginner-friendly M-Audio Hammer 88 Pro's simplistic design with fully-weighted keys, ideal as an affordable digital piano alternative, up to high-tier options like Arturia KeyLab 61 Mk2 offering advanced functionality for pros.
3. Check Out Reliable Brands
Quality should be at the forefront when buying any piece of music production equipment online. Reputable brands like M-Audio and Arturia are widely recognized in the industry due to their commitment to quality and innovation in professional keyboard controllers.
4. Consider the Size and Number of Keys on Your Controller Keyboard
While some musicians may prefer smaller keyboards for convenience (especially if they're traveling), others may desire full-sized keys for studio performances or practice sessions at home. The size mainly depends on what type of instrument you plan on emulating –MIDI controllers widely vary from 25-key versions ideal for synthesizers up through models like M-Audio Hammer 88 Pro or Arturia KeyLab 61 Mk2 , which have more keys ideally suited as digital piano alternatives.
5. Always Pay Attention To The Weighted Keys Feature
If playing feels natural is essential to you, consider investing in a piece with weighted keys.. This feature replicates resistance found in traditional acoustic instruments enhancing tactile feedback during playtime just like M-Audio Hammer 88 Pro does excellently with its fully weighted keys feature making it feel just like an excellent digital piano alternative!
6.Focus On Essential Features That Match Your Style Of Playing Or Production
Every musician has unique needs when it comes down their equipment - so always focus on those features that will genuinely enhance your performance or production value! Do you need velocity-sensitive pads? Would aftertouch improve expressiveness while playing? Identifying these elements beforehand will make your online shopping experience seamless and tailored directly towards what suits YOUR musical environment best!
7.Explore User Reviews And Ratings Online
Before rushing that purchase button, take time exploring genuine user reviews online - they provide authentic insights about real experiences using specific models! Be sure not too focused only negative ones rather look overall consensus about product- is majority satisfied? Did fulfill its promises durability sound quality ease use etc., then chances good fit yours well! Comparison reviews also great way directly contrast pros cons between controllers including top contenders such as M-Audio Hammer 88 Pro, & Arturia KeyLab 61 Mk2 .
About Author
Lyrics
Please save some lyrics first.