You're ready to make a big purchase, but you're having trouble deciding between these two powerhouses, the M-Audio Hammer 88 Pro and the Akai Fire.
Trust me, I know how difficult that decision is... especially if you have no plans on whipping out that dreaded return postage label!
I've got you covered.
I've broken down the good, the bad and the ugly of these babies, so providing you have a clear idea of exactly what you plan on doing with it, you will have a clear idea on which one is best for you, by the end of this article.
Let get into it...
At A Glance:
M-Audio Hammer 88 Pro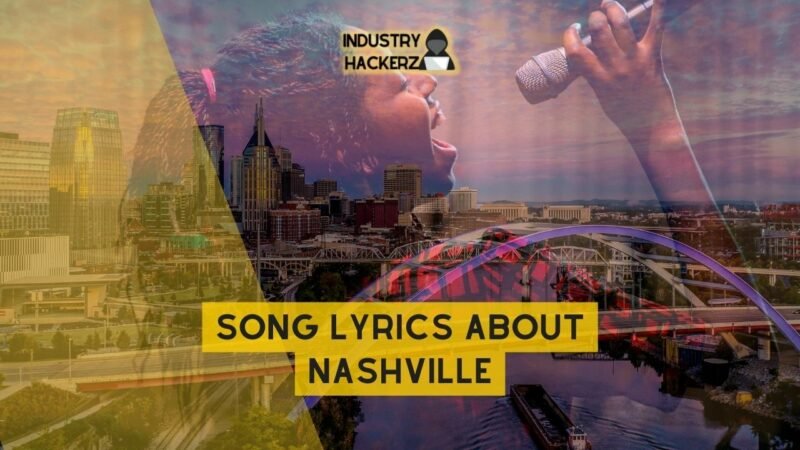 You Should Read This Next!
Akai Fire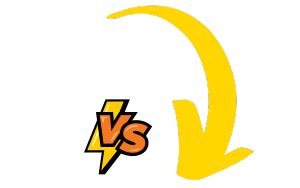 Key Differences Between The M-Audio Hammer 88 Pro And The Akai Fire
The main differences between M-Audio Hammer 88 Pro and Akai Fire are primarily tied to their unique features, functionality, and the specific needs they cater to in the realm of music production.
M-Audio Hammer 88 Pro is a comprehensive 88-key MIDI controller with a graded hammer action response, granting an authentic piano feel. This makes it particularly suitable for professional players looking for that true piano experience.
Some of its key features include:
An integrated arpeggiator that allows you to manipulate sounds from any virtual instrument within your DAW (Digital Audio Workstation)
A broad range of controls including 8 knobs, 9 faders, and 16 pads
Versatility and a vast assortment of production tools.

In contrast, the Akai Professional Fire is optimized specifically for FL Studio users. It boasts an interface designed to enhance workflow within FL Studio. However, lacking proper velocity-sensitive pads may be viewed as a disadvantage depending on individual usage preferences.
Key traits include:
A layout and functionality geared towards streamlining work in FL Studio
Lack of velocity-sensitive pads which are often essential based on your usage requirements

In summary, if you're predominantly focused on piano-like performance, M-Audio Hammer 88 Pro could serve you better. On the other hand, beat makers or producers who rely heavily on FL Studio would find Akai Fire more compatible with their needs.
It's crucial when choosing music gear like these controllers to consider factors like:
The genre of music you'll be creating
The specific features necessary for your workflow
The importance of portability in your routine before making a decision.
| Features | M-Audio Hammer 88 Pro | Akai Fire |
| --- | --- | --- |
| Keys | 88 | N/A |
| Weighted Keys | Yes | N/A |
| Pads | 16 | 64 |
| Knobs | 9 | 4 |
| Faders | 9 | 1 |
| Buttons | Multiple | 20 |
| Display | OLED | LED |
| MIDI Connectivity | Yes | Yes |
| USB Connectivity | Yes | Yes |
| Software Included | Pro Tools, Ableton Live Lite | FL Studio Fruity Fire Edition |
| Price | $$$ | $$ |
What You Need To Know About M-Audio Hammer 88 Pro
The M-Audio Hammer 88 Pro is a top-notch MIDI Controller Essential packed with 88 velocity-sensitive, graded, hammer action weighted keys. Along with aftertouch and assignable zones, it's perfect for playing virtual sampler instruments and synthesizer plugins.
This piece of studio equipment is a must-have. Its 16 RGB backlit MIDI assignable drum pads are super sensitive to touch and come with Note Repeat feature. You can use them for beat production, launching clips, triggering soundboard effects and more.
But that's not all! It also boasts of 8 assignable knobs & buttons as well as 9 assignable faders. These give you total control over your music production. With these in hand, you can easily adjust virtual instruments or effect plugins directly without touching your computer mouse!
The Hammer 88 Pro also comes with Smart Chord & Scale modes and an Arpeggiator that takes your music to the next level. The pitch & mod wheels let you add personal flavor to your compositions while the foot switch pedal inputs enable hands-free operation. For those who prefer traditional setups, there's also a 5-pin MIDI Output.
Not to forget - this model includes auto-mapping for DAW & plugin parameters making it super easy to use right out of the box.
As if all this weren't enough, the Hammer also comes bundled with an impressive software production package including Pro Tools | First M-Audio Edition, MPC Beats, Ableton Live Lite along with seven virtual instruments from AIR Music Tech and nine Akai Professional MPC Expansion packs!
What are you waiting for? Hop on over the M-Audio official page now and check out everything else that it has to offer!
My 1 Month Review Of The M-Audio Hammer 88 Pro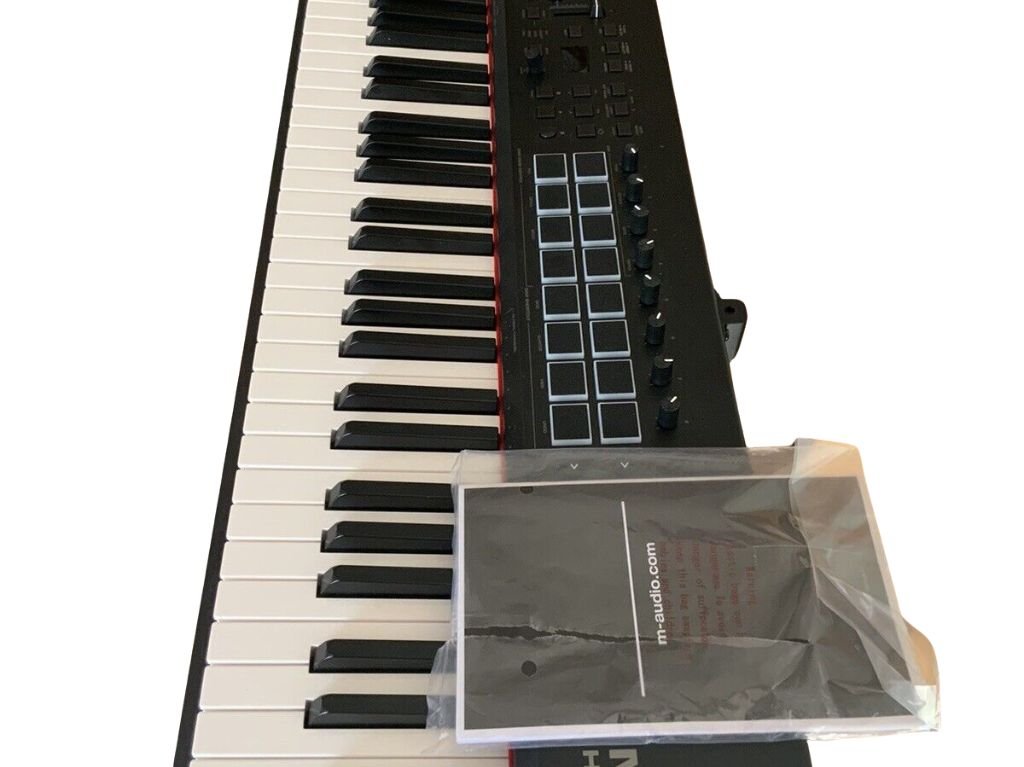 After one full month of playing around with the M-Audio Hammer 88 Pro, I'm more than ready to give my personal take on this versatile piece of tech. I've been waiting for something to really spice up my music-making experience and boy, did this deliver!
First Impressions
When the M-Audio Hammer 88 Pro first arrived at my door, I couldn't help but be impressed by its sleek design. It was like unboxing a new iPhone - you just know you're in for a treat. The quality build and professional look immediately caught my eye.
User Experience
This isn't just a pretty face though - it's packed full of features that have seriously leveled up my music game.
I particularly loved:
The fully-weighted, hammer action keys – they offer such an authentic piano-like feel.
The Midi control functionality – it's extremely user friendly and perfect for DAW integration.
The onboard preset controls – Highly responsive! They've taken my live performances to new heights.
The high-res color screen – making navigation simple and enjoyable.
On top of all these, it's also very easy-to-use; even during the first few days I found myself navigating around like a pro.
Sound Quality
Now let's talk about sound quality because that's where the M-Audio Hammer 88 Pro really shines. The ability to connect with virtual instruments so seamlessly has improved the richness and variety in my sound immensely.
Honestly, nothing compares to the satisfaction of hearing your music translate exactly as you envisioned from mind into reality.
Lingering Thoughts
If there's any critique I would give it would be about mobility. It's definitely not lightweight; moving this around can be quite a task. But considering its professional capabilities, I think some sacrifices are worth making.
Final thoughts? The M-Audio Hammer 88 Pro is an absolutely fantastic MIDI controller! Its combination of rich features will empower any musician or producer out there. Just bear in mind its heftiness while deciding if this fits into your setup.
If you're someone who values quality over comfort then don't hesitate! This might just be what you need to take your music production or performance skills further into awesomeness zone.
What You Need To Know About Akai Fire
The Akai Fire is a MIDI hardware controller made just for the FL Studio DAW platform. It plugs right into your computer, so it's super easy to use – no confusing setups! With 64 colorful (RGB) pads that react to how hard you press them, you can create music patterns or play notes on a pad-like keyboard.
If you're into making beats, the Akai Fire is perfect for you! It has 16 pads laid out just like an MPC drum machine. Plus, it has four groups of touch-sensitive knobs that you can make do whatever you want – control mixers, channels or anything else MIDI.
One really cool thing about this controller is how easily it lets you get around in FL Studio. You can move around different windows like your channel rack, browser, tool bar and playlist without touching your mouse! It also has its own controls to help you find and play audio files and projects. Its little screen gives clear feedback so there's no guessing what's happening.
The best part? The Akai Fire comes with FL Studio Fruity Fire Edition. This digital audio software lets you make unlimited tracks and comes packed with effects and virtual instruments. It even supports full automation!
This Akai Fire was made in China and gives great value for the price - it could be just what your music creation needs! For more details check out the official page.
My 1 Month Review Of The Akai Fire
My journey with the Akai Fire has been quite interesting. A month in, and I find myself loving this piece of art more and more each day.
Unboxing and Setup
As a kid on Christmas morning, I was extremely eager when unboxing my Akai Fire. The packaging was neat and clean, instantly hinting at the quality of the product inside.
Setting up the Akai Fire was an absolute breeze. It's plug-and-play making it easy for even beginners like me to get started.
User Experience
After using it for a month now, what strikes me most about this device is its User Interface. It's simple yet intuitive.
I've noticed that navigating through its features became pretty fluid once I got used to it. What initially seemed daunting quickly turned into second nature for me.
Here are some highlights of my experience:
The step sequencer is brilliant; ideal for creating patterns effectively.
The 4 x 16 matrix of RGB pads is a joy to use – provides excellent visual feedback.
The OLED display is perfect - just bright enough without being too harsh on the eyes.
The only downside? The build could have been slightly better quality-wise, but still feels solid and durable nonetheless.
Software Integration & Compatibility
As someone who uses FL Studio, the Akai Fire proves itself as an indispensable companion.
Tight integration with FL Studio software is definitely one of its main strengths.
The fact that you can also use it as a general MIDI controller with other DAWs adds to its versatility.
In Conclusion...
A month into using this gadget has seen my creativity soar to new heights. If you're in music production - beginner or veteran - give the Akai Fire a try. Yes, there's room for improvement but considering everything else that it brings to the table, it definitely gets two thumbs up from me!
Who The M-Audio Hammer 88 Pro Is For & Why You Might Choose It Over The Akai Fire
The M-Audio Hammer 88 Pro is an ideal tool for professional pianists and musicians. It is designed to provide an authentic piano feel with its 88-key graded hammer action response.
Musicians who appreciate depth and versatility in their music production may prefer this controller due to its vast array of production tools such as the built-in arpeggiator, which impacts anything you play on the keys from any virtual instrument in your DAW.
This MIDI controller features:
8 knobs
9 faders
16 pads.
These controls allow for varied sound manipulation and multiple control options, making it a powerful addition to any professional musician's gear.
On the flip side, for those who primarily work within FL Studio and are more focused on beat-making or music production than on piano-like performance, the Akai Professional Fire might be a better fit. It offers an optimized workflow for FL Studio users but lacks proper velocity-sensitive pads.
So if you're a pianist looking for a MIDI controller that offers both versatility and flexibility in terms of production tools, or you enjoy having varied controls at your fingertips, then the M-Audio Hammer 88 Pro could be the ideal choice.
However, if your main concern is optimizing workflow within FL Studio rather than seeking an authentic piano feel or needing velocity-sensitive pads then Akai Professional Fire might serve your needs better.
Who The Akai Fire Is For & Why You Might Choose It Over The M-Audio Hammer 88 Pro
The Akai Fire is a MIDI controller that is specifically designed for FL Studio producers and beat-makers. This makes it a top choice for anyone who dedicates the majority of their music creation time within this Digital Audio Workstation (DAW).
Reasons to opt for the Akai Fire over the M-Audio Hammer 88 Pro might include:
• Designed specifically for FL Studio: The layout and controls of the Akai Fire are built to seamlessly integrate with FL Studio, enhancing workflow.
• Focused on production: Those seeking a tool more suited to beat-making and non-piano focused production might find this more suitable than keys-based controllers.
• Portability: It's smaller size makes it easier to carry around, which can be a deciding factor if you're often on the go.
However, potential buyers should be aware that Akai Fire lacks velocity-sensitive pads, which could be important depending on your style of music. This may not prove much of an issue if you don't need those features or if your primary focus is on programming beats and triggering samples.
The M-Audio Hammer 88 Pro, by comparison, may appeal more to those who are looking for an authentic piano-feel in their MIDI controller. This is mainly due to its graded hammer action response.
The M-Audio Hammer 88 Pro also offers more in terms of controls with its 8 knobs, 9 faders, and 16 pads. These features along with its built-in arpeggiator make it highly versatile in terms of sound manipulation.
Choosing between these two largely depends on your specific needs as a musician. If you're primarily using FL Studio for beat production and want something portable, then the Akai Fire may serve you better.
However, if you value having plenty of controls at your disposal and wish for an authentic piano feel, then the M-Audio Hammer 88 Pro might be the right fit.
If you find that the M-Audio Hammer 88 Pro and Akai Fire are not quite hitting the mark for your needs, don't worry. I have plenty of other posts where I compare similar products that might be more suitable.
Have a look at my comparison between the Akai MPC Studio vs Arturia KeyLab 61 Mk2.
If you are looking for something slightly different, see my post on Akai MPC Studio vs Novation 61SL Mk3.
There is also an in-depth review on Akai MPC Studio vs Native Instruments Komplete Kontrol S61.
And if you're interested in midi controllers, check out Akai MPC Studio vs Arturia KeyStep Pro.
Each of these posts might help guide you to discover the perfect product tailored to your specific requirements.
FAQs
What makes the M-Audio Hammer 88 Pro a versatile MIDI keyboard controller?
The M-Audio Hammer 88 Pro is recognized for its versatility because it offers a variety of production tools and control options. It features an in-built arpeggiator that can modify any sound played from any virtual instrument in your DAW, offering flexibility for sound manipulation. Moreover, it has 8 knobs, 9 faders, and 16 pads providing a range of controls to users. Its graded hammer action response provides an authentic piano feel which is appreciated by professional players.
What sets the Akai Fire apart as an ideal choice for FL Studio?
Akai Professional Fire stands out as one of the best choices specifically for FL Studio because of its layout and integrated functionality designed to enhance workflow within this particular DAW (Digital Audio Workstation). However, potential buyers should note that this model does not have proper velocity-sensitive pads which might be crucial depending on their intended use.
How does one decide between purchasing M-Audio Hammer 88 Pro and Akai Fire?
The decision between purchasing either M-Audio Hammer 88 Pro or Akai Fire depends largely on what kind of music you intend to create and what specific features are needed in your workflow. If you're seeking a piano-like performance with versatile sound manipulation options then M-Audio Hammer might be more suitable; whereas if you're more into beat-making/production especially within FL studio then Akai Fire could serve better.
However, remember that other factors such as portability may also play an essential role in your final decision-making process. So always consider all these aspects before making a purchase decision.
Buyer's Guide: Important Things To Consider & Look Out For When Buying A Midi Keyboard
1. Consider the Purpose
When you're in the market for a MIDI keyboard, it's crucial to first ascertain its purpose. Will it be your primary music production tool? Or is it supplementing your existing setup? A performance powerhouse like the M-Audio Hammer 88 Pro, for instance, not only offers 88 fully-weighted keys akin to a digital piano, but also integrates smoothly with music software like Ableton Live and various DAWs. Understand your needs so you can choose a keyboard that fits.
2. Don't Overlook Key Weighting and Size
Remember, one size doesn't fit all! The feel of keys under your fingers matters a great deal when creating music. Some musicians prefer synth-action keyboards with lighter, non-weighted keys, while others lean towards hammer-action keyboards that replicate the weighty feel of traditional pianos - such as the M-Audio Hammer 88 Pro.
3. Pay Attention to Software Compatibility
Your MIDI controller should work seamlessly with your preferred music software for an easy, fuss-free workflow. Whether you are using Ableton Live or any other DAW, check whether your chosen model offers direct Ableton Live integration. The aforementioned M-Audio Hammer 88 Pro comes bundled with Ableton Live Lite plus Pro Tools First.
4. Seek Out Extra Features
A broader feature set typically means more musical possibilities! Therefore, look out for dynamic pitch and modulation wheels or drum pads like those found on the Akai Fire,. Better yet - consider options like aftertouch which allows expressive control over sound after key depression!
5. Don't Skip Connections and Ports
What good is a high-speced MIDI if it can't interface effectively? Ascertain what type of outputs (USB/Traditional MIDI ports), additional pedal inputs (for sustain or expression pedals), and even audio outputs are available on the MIDI controller.
6. Be Mindful Of Your Budget
Finding balance between affordability and quality is key when selecting a MIDI keyboard.. If budget permits, opt for performance controllers such as Akai Fire or M-Audio Hammer 88 Pro which offer robust build quality alongside professional features.
7.Verify Online Seller's Repuation
Last but not least — ensure that you are purchasing from reputable online sellers to avoid counterfeit products or devices with compromised functionality! Always read through customer reviews before making any purchase decisions.
About Author
Lyrics
Please save some lyrics first.