You're ready to make a big purchase, but you're having trouble deciding between these two powerhouses, the KRK Rokit RP7 G4 and the Yamaha HS5.

Trust me, I know how difficult that decision is... especially if you have no plans on whipping out that dreaded return postage label!
You know how the saying goes, buy right, buy once! Or something like that...

Either way, I've got you covered!

I've broken down the good, the bad and the ugly of these babies, so providing you have a clear idea of exactly what you plan on doing with it, you will have a clear idea on which one is best for you, by the end of this article.

Let get into it...
At A Glance:
KRK Rokit RP7 G4
KRK Rokit RP7 G4 Pros & Cons
Pros:
Quality. Damn these are heavy duty! I have a feeling they'll last a long time.
Audio. Once you have them properly grounded, positioned, and calibrated (I use them in a somewhat sound treated room with SoundID Reference software for calibration to clean up what the sound treatment cannot), audio is crystal clear. Surprisingly good low ends for reference hardware as well. It isn't the most insane, but it beats most others at the same price range.
Software. The phone app was pretty nice. Definitely feels a bit more of a gimmicky selling point when compared to the quality of the actual speakers, but I did get some use out of the alignment tool and it was cool to see how my phone mic received audio with their visual EQ. I would still recommend using professional calibration tools though, the app is still using a smartphone mic to calibrate, that can't be great hah.
Controls. They let you change different EQ ranges right on the device itself. I didn't get much usage out of that after initially playing around with it, but it is a very cool option that I could see myself using if I was in a poorly sound treated environment.
Questionable:
Sleep mode? The front logo that lights up when they are powered on seems to dim out when they haven't been active for a while. Not sure if this saves power but if it does, another bonus.
Cons:
Logo placement. I'd love to see studio monitors of this quality not outwardly show the brand logo. The characteristics of the speaker design speaks for itself. I think using the brand logo as the power indicator and slapping it in the front was a poor choice, especially when most users will buy a pair of them and they are both on the left side. Just a small detail that may have been overlooked.
RP7s are indeed very powerful speakers, and have a huge presence in a small room. The problem was that they seemingly enveloped you in a cloud of hiss/white noise that I found distracting when playing the keyboard at low volumes.
The RP7s' are noticeably more powerful with huge low end extension and headroom, but they were overkill for my room. I can see why they would be great for mixing in a larger room with dynamic music.
It's a bit puzzling that they don't throw some RCA inputs or BT capabilities (or even Airplay 2) to compete with 500-1k audiophile speakers.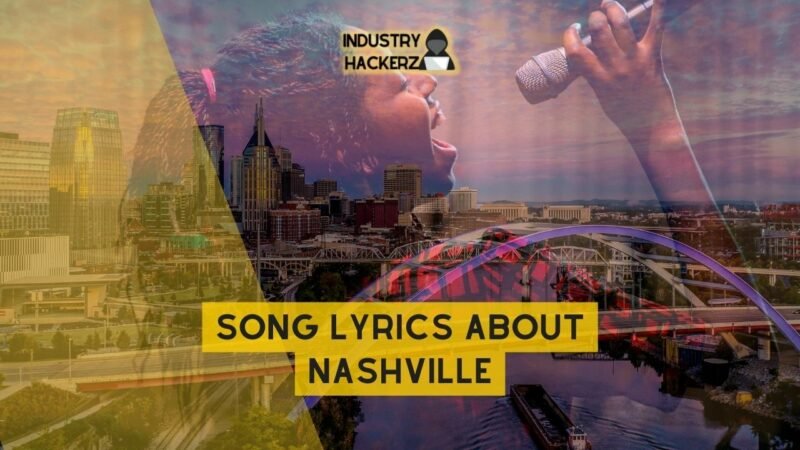 You Should Read This Next!
Yamaha HS5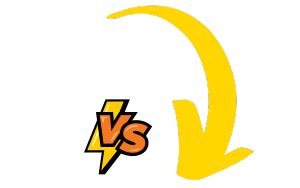 Yamaha HS5 Pros & Cons
Pros:

Sound quality is clear and detailed
Flattest response compared to other speakers
Good for mixing tracks and modifying music
Shows mid-range and treble frequencies well
Crystal clear vocals
True to the original source
Does not color the sound with amplification

Cons:

Subdued bass, may require a subwoofer
Not suitable for casual listening
Requires additional equipment and setup
Room acoustics and placement are important for optimal sound
Very directional, optimal sound only in the sweet spot
Treble frequencies can get muffled if not in the sweet spot
Noisy environment can affect audio experience
Key Differences Between The KRK Rokit RP7 G4 And The Yamaha HS5
The main differences between KRK Rokit RP7 G4 and Yamaha HS5 are the following:
KRK Rokit RP7 G4 has a wider frequency range of 42 Hz to 40 kHz. Users have described its sound as being more neutral which makes it suitable for various musical genres.
In contrast, Yamaha HS5 is known for its clear, articulate, and well-defined sound quality. This makes it an ideal choice when accuracy in sound reproduction is required.

Furthermore, based on popularity in sales data, it appears that the Yamaha HS5 is more popular than the KRK Rokit RP7 G4. However, during store testing there was noticeable differences in their soundstages.


In conclusion, if you are after accuracy and clarity in sound reproduction you might lean towards the Yamaha HS5; on the other hand if neutrality across different music genres is your goal - KRK Rokit RP7 G4 could be your better fit.


It's important to note that personal preference plays a significant role. Testing both options personally if possible would be highly recommended to determine which one suits your needs better.

| Specifications | KRK Rokit RP7 G4 | Yamaha HS5 |
| --- | --- | --- |
| Type | 7" Powered Near-Field Studio Monitor | 2-Way bass-reflex bi-amplified nearfield studio monitor with 5" cone woofer and 1" dome tweeter |
| Drivers | Matching Kevlar Drivers | 5" cone woofer and 1" dome tweeter |
| Onboard EQ | DSP-driven Onboard EQ with Visual LCD | Room Control and High TRIM response controls |
| Enclosure | Scientifically Designed Enclosure | Standard Enclosure |
| Amplifier | Custom Class D power amplifier | 45W LF plus 25W HF bi-amp system for high-performance 70W power amplification |
| Frequency Response | Not specified | 54Hz-30kHz frequency response |
| Inputs | Not specified | XLR and TRS phone jack inputs accept balanced or unbalanced signals |
What You Need To Know About KRK Rokit RP7 G4
The KRK Rokit RP7 G4 is a 7" powered near-field studio monitor that's perfect for music lovers and professionals. This top-notch gadget contains matching Kevlar drivers known for durability and delivering high-quality sound.
One fantastic feature is the DSP-driven onboard EQ with a visual LCD. This means you can control the sound to best suit your needs, while watching all changes on a brightly lit screen.
The scientific design of this monitor is not just for show - it enhances the quality of output sound making your listening experience one of a kind. The custom Class D power amplifier helps keep the speaker efficient; less power is lost to heat, so it uses energy better than other types.
You should definitely check this out if you're looking to upgrade your sound system or start building one. For more details, click on this link: KRK Rokit RP7 G4 official page.
My 1 Month Review Of The KRK Rokit RP7 G4
My Month with KRK Rokit RP7 G4
First Impressions
When I first got my hands on the KRK Rokit RP7 G4, I was immediately struck by their weight and build quality. These are not your typical, flimsy desktop speakers. They have a heft to them that instantly tells you they mean business. The design is sleek and modern, which makes a statement on my desk without being overly obnoxious.
The Setup
Setting up the Rokit RP7 G4 couldn't have been easier. Even for someone like me who is not exactly tech-savvy, the process was smooth and straightforward. No frustrating hours spent pouring over difficult instructions or struggling with annoying cables.
Sound Quality
Here's where these speakers really shine! Over the month, I've played everything from high-energy EDM tracks to soothing acoustic numbers through them — and every time, the sound that comes out is nothing short of phenomenal.
• Bass: Deep yet controlled even at high volumes
• Mids: Clear and balanced with no distortion
• Highs: Crisp without being piercing
User Experience
Another aspect I've come to appreciate about these speakers is their user-friendly features.
The built-in DSP-driven Graphic EQ with 25 settings has been a game-changer for me - it allows me to tailor the sound according to my environment or mood within minutes!
Durability & Reliability
One of my major concerns when buying any electronic product is its durability — but after using these babies for a month now, it seems like those worries were unfounded in this case. The KRK Rokit RP7 G4 has proven itself to be incredibly reliable even after continuous use.
In Conclusion...
To sum it up, having these speakers has completely transformed my audio experience at home. Whether it's immersing myself in an intense gaming session or simply enjoying some late-night chill beats—the wide frequency range, depth of sound produced by these KRKs never fails to impress me.
While they might be on the pricier side compared to other home studio monitors out there—the quality you get justifies every penny spent! From their solid construction and easy setup process right down to their top-notch performance—I am more than happy with my investment in KRK Rokit RP7 G4.
Remember folks; good things often come at a price but let me assure you this—these gems are worth every single dime!
What You Need To Know About Yamaha HS5
The Yamaha HS5 is a superior, 2-way bass-reflex bi-amplified nearfield studio monitor. It's equipped with a 5" cone woofer and 1" dome tweeter, which work together to create high-quality sound. Its frequency response ranges from 54Hz to 30kHz, capturing both the highs and lows of your musical projects. The monitor uses a powerful 70W amplification system, consisting of a 45W LF and a 25W HF bi-amp. This ensures crisp sound and excellent performance.
One standout feature of the Yamaha HS5 is its Room Control and High TRIM response controls. These allow you to fine-tune your audio experience to suit your specific environment, delivering studio-grade quality in any room or space.
Another great advantage is its versatile input options - XLR and TRS phone jack inputs. Whether you're using balanced or unbalanced signals doesn't matter - this monitor can handle it all.
For more detailed information about what this professional-grade studio monitor has to offer, feel free to check it out on the official Yamaha site.
My 1 Month Review Of The Yamaha HS5
After a month of testing the Yamaha HS5, here are my thoughts:
Sound Quality
Without a doubt, the sound quality of these speakers is remarkable. I've dabbled with various types of monitors throughout the years, but none have provided the clarity and precision that the Yamaha HS5 does. Its natural sound reproduction has made mixing my tracks a lot easier and more precise.

The mids and highs are so clear, it's almost like I'm in a professional recording studio every time I switch these babies on. The bass is not overwhelming but still packs quite a punch - just enough to get your heart thumping without distorting the overall sound.
Design
Next up, let's talk about design. These monitors have an aesthetic that screams sophistication. The sleek black finish fits perfectly with my studio setup and gives off such a professional vibe.

I also appreciate their compact size - they don't take up much space on my desk but still deliver powerful performance.
Durability
One thing that stood out for me was their durability. I'm pretty clumsy by nature, so having something that can withstand occasional knocks is reassuring. They're built like tanks without compromising on style or performance.
Noise Level
In terms of noise level, these monitors are relatively quiet at idle - no distracting humming or buzzing sounds when not in use. During operation though, they produce a clean sound free from any annoying static or background noise.
User Experience
Lastly, using these monitors has been an absolute pleasure because of their simplicity and ease-of-use: just plug them in and you're good to go! The controls are easy to understand and manipulate which makes adjusting settings hassle-free.
In summary:
- Unparalleled sound quality for precise mixing
- Stylish design that complements any studio setup
- Sturdy build quality ensures durability
- Low noise level for distraction-free operation
- User-friendly controls
After living with the Yamaha HS5 for one month, I can confidently say they've significantly improved my music production experience. They offer an incredible balance between top-notch sound quality, stylish design and durability – all at an affordable price point!
Who The KRK Rokit RP7 G4 Is For & Why You Might Choose It Over The Yamaha HS5
The KRK Rokit RP7 G4 is a quality speaker system designed for audio professionals and enthusiasts seeking a clean, powerful sound in their home studios or workspaces. The prospective buyer might be someone who prioritizes high-quality audio, appreciates sturdy, long-lasting equipment, and wants to have control over their sound environment. Here's why this product could be the right fit:
Quality: The KRK Rokit RP7 G4 is heavy-duty - built to last. This studio monitor offers durability that aligns with your long-term investment mindset.
Audio refinement: If you're someone who uses software like SoundID Reference for calibration and requires crystal-clear sound, you'll appreciate the speaker's audio clarity and surprisingly good low ends. It might not produce the most insane bass out there, but it can hold its own against competitors within the same price range.
Inbuilt EQ controls: The in-built EQ control feature allows adjustment of different ranges right on the device itself – an appealing option if your workspace lacks proper sound treatment.
Sophisticated Software: While you may still prefer professional calibration tools, the accompanying phone app does offer some utility. You'll especially find value in using its alignment tool as well as visualizing audio reception via its visual EQ feature.
Some elements that need consideration are:
- Sleep mode: You may notice that the front logo dims out when inactive for long periods. If this doubles as a power-saving feature, consider it an added bonus.
- Logo Placement: While not compromising on the performance or functionality of the speakers, some users feel that placing a brand logo at such prominence can detract from aesthetic appeal.
A point of comparison: Some users have found lower background noise levels in similar models like RP5s when compared to these KRK Rokit RP7 G4 speakers. However, they also acknowledge that these provide noticeably more power with enormous low-end extension and headroom – ideal if you're mixing dynamic music in larger rooms.
If you're someone using these for specific setups such as a keyboard workstation (like Roland FA), know that it works well without needing any external mixer thanks to Airplay compatibility via an Apple router 3.5mm stereo output.
As per feedback from users who switched from Monitor Audio tower speakers, they found listening through these monitors enjoyable due to superior performance at this price point.
So whether you're seeking better performance or just want to enjoy high-quality music while working on your projects – buying KRK Rokit RP7 G4 could end up being one smart decision you make today!

Who The Yamaha HS5 Is For & Why You Might Choose It Over The KRK Rokit RP7 G4
The Yamaha HS5 is made for individuals who are meticulous about their sound. Prospective buyers looking to hear even the most minute details in their audio tracks, or those planning to mix their own tracks, will appreciate these speakers due to their outstanding clarity.
Why Choose the Yamaha HS5:
• The HS5 offers an incredibly flat response, allowing for a much more faithful reproduction of your sound. If you've found other speakers to be overly 'colored', particularly in the mid-range, this feature might sway you towards investing in a set of HS5s.
• Even though the smaller design might make them seem less potent in bass frequency when compared to larger alternatives, this isn't necessarily a downside. Their unique design results in less pronounced bass frequencies which can be beneficial for those looking for a more accurate representation of their music.
• If clarity and detail are what you're after - the Yamaha HS5 shines here with highly noticeable detail in vocals and instrumentals alike.
What You Should Know Before Buying:
However, it's important to note that some setup is required. Each speaker requires its own power outlet and an external sound card or audio interface is necessary. You'll also need two TRS cables (either TRS-TRS or TRS-XLR) for connection. It's worth considering that internal laptop/desktop sound cards and 3.5mm jacks won't power these speakers.
If you're thinking that seems like too much work - perhaps these aren't the speakers for you. But if all this sounds like music to your ears (pun intended), then the Yamaha HS5 could be just what you're searching for.
Listening casually? Perhaps want a thumpy bass? Then pass on these monitors - they're not made with casual listeners but rather serious audiophiles and professional musicians in mind.
One last tip: consider room acoustics as well as speaker placement when setting up your Yamaha HS5 speakers since these factors significantly affect overall sound quality. And remember: just buying them won't result in an immediate sonic paradise – they require patience and tinkering to achieve perfect results.
In conclusion, given its price point and performance features, I would definitely recommend Yamaha's HS5 if you are invested in achieving high-quality audio mixing or simply desire crystal clear playback from an industry leader renown worldwide for its commitment to precision and quality.
If you found the KRK Rokit RP7 G4 vs Yamaha HS5 comparison useful, but still aren't certain either of these are right for you, I've compared similar products in other posts that might be a better fit.
You might want to check out my breakdown of KRK Rokit RP7 G4 vs Kali Audio LP-6 V2.
Maybe the KRK Rokit RP7 G4 vs Genelec 8010A is more up your alley.
Or perhaps your interests align more with the KRK Rokit RP7 G4 vs JBL One Series 104.
Still searching? Then consider our post on KRK Rokit RP7 G4 vs IK Multimedia iLoud MTM.
By providing multiple comparisons, I hope to help you find the perfect match for your audio needs!
FAQs
What are the specific technical differences that make Yamaha HS5 notable for its clear and accurate sound reproduction?
The Yamaha HS5 utilizes newly developed transducers that achieve astonishingly smooth response over a wide range of frequencies. It's equipped with a 1" dome tweeter which provides high-end clarity, and a 5" woofer that uses a new design to provide tight, clean low-mid frequencies. This combination results in balanced sound across all frequency ranges, making it ideal for accurate sound reproduction.
How does KRK Rokit RP7 G4's neutral representation across music genres help in mixing different types of music?
The KRK Rokit RP7 G4 features a built-in efficient Class D amplifier and proprietary speaker drivers which produce high SPLs while maintaining exceptional clarity. Its broad frequency response makes it suitable for various musical genres. Whether you're mixing rock, pop, classical or jazz, the neutrality of this monitor enables you to hear each mix element accurately without any coloration.
If I'm starting my first home studio on a budget would the Yamaha HS5 or KRK Rokit RP7 G4 be more suitable choice considering both value and performance?
Both monitors offer excellent performance relative to their price points; however if budget is your foremost concern then the Yamaha HS5, being slightly cheaper than the KRK Rokit RP7 G4 may be your more suitable choice. It offers professional-grade audio quality that can satisfy both beginner and experienced producers.
In terms of durability and build quality how do these two models compare?
Both monitors are well-built but slight differences exist; The cabinets of KRK Rokit RP7 G4 are made from MDF board coupled with scientific enclosure design to suppress diffraction/distortion resulting from unwanted vibration. The Yamaha HS5, on the other hand, has an enclosure constructed from dense MDF material which is resilient against resonance while providing optimum acoustic properties.
Buyer's Guide: Important Things To Consider & Look Out For When Buying Speakers
1. Understand Your Studio Monitor Needs
First and foremost, take a step back to better understand your specific needs for monitor speakers. Would you prefer a pair of nearfield monitors — like the KRK Rokit RP7 G4 — that are designed to be placed closely to your listening position? Or perhaps powered speakers with built-in amplification might better suit your setup. Assessing your needs ahead of time will help narrow down the array of options.
2. Choose the Right Size for Your Space
When you're in the market for studio monitors like Yamaha HS5 or KRK Rokit RP7 G4, it's essential not just to fall for their high-end specs or reputable brand names, but also to consider how they'll fit into your workspace. Bigger isn't always better when it comes to audio monitoring; in fact, too powerful of a monitor can overwhelm a small space and harm sound quality.
3.Prioritize Sound Quality over Brand Name
While certain brands may have earned fame in music production fields due to their reliable products, don't let brand name alone dictate your decision. Focusing on sound quality, rather than manufacturer reputation is much more crucial. A renowned brand doesn't guarantee that its reference monitors will suit all usage scenarios.
4.Pay Attention to Frequency Response
Frequency response, describing how effectively the speaker can reproduce all audible frequencies from low bass notes up high treble frequencies, is another vital aspect when buying studio monitors online. Whether you opt for Yamaha HS5 or another type offers less variability across different frequencies ensures balanced sound reproduction.
5.Consider Power Rating and Amplification
The power rating and amplification system play significant roles in any good pair of monitor speakers - such as powered speakers that consist of integrated amplifiers optimized specifically for drivers within them. They offer more control over sound performance while promoting cleaner audio since external cabling is eliminated.
6.Do Not Ignore Connectivity Options
An often overlooked aspect while purchasing studio monitors online is connectivity options - essential if working on professional mixing tasks involving various music production equipment simultaneously connected with your monitor setup. Opting for something robust like KRK Rokit RP7 G4 might be beneficial as these usually come equipped with multiple input types accommodating different gear pieces.
7.Check Out Reviews And Ratings Online
Lastly, never underestimate the power of product reviews and ratings when shopping online - be it nearfield monitors or anything else under the sun! Fellow users' feedback can provide invaluable insights into possible real-world issues (or merits) that might not get visible through manufacturer's specification sheet alone.
About Author
Lyrics
Please save some lyrics first.