You're ready to make a big purchase, but you're having trouble deciding between these two powerhouses, the KRK Rokit RP7 G4 and the Neumann KH120.

Trust me, I know how difficult that decision is... especially if you have no plans on whipping out that dreaded return postage label!
You know how the saying goes, buy right, buy once! Or something like that...

Either way, I've got you covered!

I've broken down the good, the bad and the ugly of these babies, so providing you have a clear idea of exactly what you plan on doing with it, you will have a clear idea on which one is best for you, by the end of this article.

Let get into it...
At A Glance:
KRK Rokit RP7 G4
KRK Rokit RP7 G4 Pros & Cons
Pros:

Quality. Durable and heavy duty.
Audio. Crystal clear sound with surprisingly good low ends for reference hardware.
Software. The phone app is useful, especially the alignment tool and visual EQ.
Controls. Allows changing different EQ ranges directly on the device.
Possible sleep mode. The front logo dims out when inactive, potentially saving power.

Cons:

Logo placement. The brand logo is prominently displayed on the front, which some users may not prefer.
Background noise. The RP7s produce a noticeable hiss/white noise at low volumes.
Lack of additional features. There are no RCA inputs or Bluetooth capabilities, which could make it more competitive with other speakers in the same price range.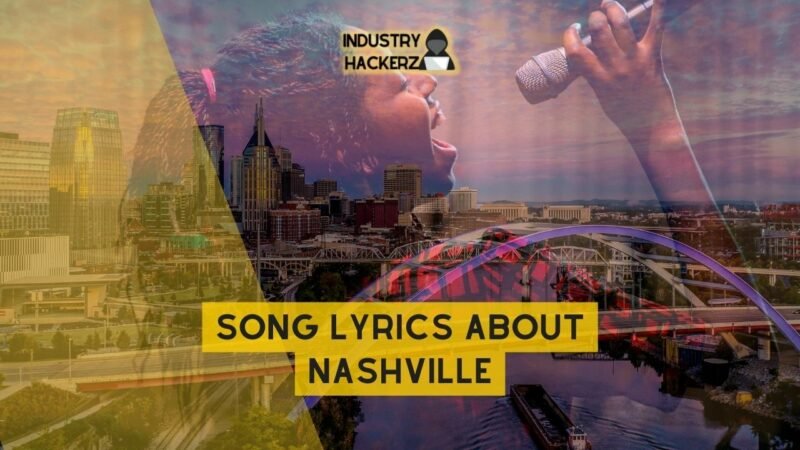 You Should Read This Next!
Neumann KH120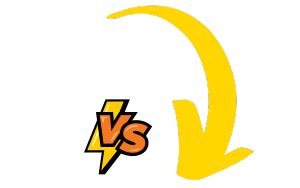 Neumann KH120 Pros & Cons
Pros:

The sound quality for acoustic music is staggering
Great presentation for pure listening pleasure
Detail is exceptional, but never harsh
Low frequencies are rich and surpass expectations
Clean-lined metal design oozes quality
Tonally accurate speakers from top to bottom of the frequency spectrum
Excellent bass extension for their size
Impressive detail resolution and imaging
Great accuracy for the price

Cons:

Very high cost of Neumann mounting adaptors and accessories
Maximum SPL is somewhat limited
Not everyone's taste as a listening speaker
Other speakers may perform better in certain aspects
Key Differences Between The KRK Rokit RP7 G4 And The Neumann KH120
The main differences between KRK Rokit RP7 G4 and Neumann KH120 are related to their unique features, performance, user feedback and usage scenarios.
KRK Rokit RP7 G4 is well-known for its excellent performance, both as a stand-alone product and within the KRK's product line. It boasts a 7" Glass Aramid Woofer and 1" Glass Aramid Tweeter which together introduce a whole new level of creativity in music and sound production. It is specifically designed to cater to professionals in the industry and is often found at the heart of major recording studios. However, potential buyers should be aware that some users have reported constant white noise while using it, even though this doesn't seem to interfere with music or movie audio.
Neumann KH120 A, on the other hand, enjoys favoritism among experts over the KRK Rokit RP7 G4 primarily owing to its neutral sound quality. This makes it an ideal choice especially for budding music producers who need a reliable reference point for their mixes. The monitor hosts a 1" titanium fabric dome that allows adjustments for various lighting conditions or behind-the-screen applications. Moreover, its versatile nature allows it to be used not just as a near-field loudspeaker but also as a rear loudspeaker in larger multi-channel systems.
In terms of ratings on various online portals,
The KRK Rokit RP7 G4 was recognised one of the best studio speakers in 2023.
The Neumann KH120A was particularly recommended for professional studios due to its superior output quality.
When deciding between these two models, your final choice may come down to specific needs such as budget constraints or preferred sound profiles.

| Specs | KRK Rokit RP7 G4 | Neumann KH120 |
| --- | --- | --- |
| Type | 7" Powered Near-Field Studio Monitor | Biamplified (50Watt + 50Watt) 2 way monitoring speaker system |
| Driver | Matching Kevlar Drivers | 5.25 inch long throw woofer and 1inch titanium fabric dome tweeter |
| Onboard EQ | DSP-driven Onboard EQ with Visual LCD | Not specified |
| Enclosure | Scientifically Designed Enclosure | Compact and rugged, non resonant Aluminum enclosure |
| Power Amplifier | Custom Class D power amplifier | Not specified |
| Tolerance | Not specified | Precision manufactured to ± .5db tolerance |
| Sound Staging and Imaging | Not specified | Superb sound staging and imaging |
| Cabinet Induced Coloration | Not specified | Eliminates unwanted cabinet induced coloration |
| Free Field Frequency Response | Not specified | 52 Hertz -21 kiloHertz, ± 3 dB |
What You Need To Know About KRK Rokit RP7 G4
The KRK Rokit RP7 G4 is a 7-inch powered near-field studio monitor. Its Kevlar drivers match perfectly, giving top grade audio output that makes your music sound just as it should. What's super cool is the onboard EQ (or equalizer) that's driven by digital signal processing (DSP). This comes with a visual LCD, so you can see and make changes easily.
Did we mention the enclosure? It's scientifically designed, helping your sound to be clear and accurate, just like in professional studios! And you won't have to worry about power, because the KRK Rokit RP7 G4 comes with its own custom class D power amplifier. This means it can work harder for longer without heating up or causing noise.
If you're looking to up your audio game - whether for music production or just enjoying a great tune - the KRK Rokit RP7 G4 is definitely worth checking out. You can find even more details on their official page.
My 1 Month Review Of The KRK Rokit RP7 G4
Introduction
After a month of living with the KRK Rokit RP7 G4, I feel like I've truly experienced what this professional-grade studio monitor has to offer. This isn't just an off-the-shelf speaker; this is a tool that's designed to help you perfect your craft.
The Set-Up
Straight out of the box, setting up the KRK Rokit RP7 G4 was a breeze. It truly is plug-and-play; within minutes, I had it connected and ready to go.
Audio Quality
The audio quality blew me away. The bass response was tight and controlled, while the highs were crisp and clear without sounding harsh. The mids were balanced just right, not getting lost in the mix. It makes both listening and mixing a pleasure.
Some stand-out points about audio quality:
- Bass response: Tight and controlled.
- Mids: Balanced and never lost in the mix.
- Highs: Crisp and clear, without being harsh.
Firmware & Customization
Another great feature which stood out for me is its onboard DSP-driven EQ settings - say goodbye to having issues with room acoustics! With easy adjustment options, it allows you to tailor its output to suit your space perfectly.
Durability & Design
In terms of build quality, the KRK Rokit RP7 G4s are rock solid – they feel substantial and well made. Design-wise, they're modern yet professional looking - really aesthetically pleasing with any studio setup.
The Verdict
Honestly? I'm blown away by this pair of studio monitors. They're not only fantastic sounding speakers but also an invaluable tool for any aspiring or professional musician or producer.
Ultimately,
- They offer phenomenal sound quality.
- They come with user-friendly customization options.
- They look great without compromising on durability.
In short? It's hard not to fall head over heels for these monitors after getting hands on for a month!
The KRK Rokit RP7 G4 offers flexibility, fidelity, ease-of-use - all wrapped up in a durable package that looks as good as it sounds. If you're serious about sound – whether listening or producing – these are definitely worth considering!
What You Need To Know About Neumann KH120
The Neumann KH120 is a biamplified, 2-way monitoring speaker system. This means it uses two amps (50Watt + 50Watt) to separately power its two speakers. The first speaker is a 5.25 inch long throw woofer, which gives you deep, pounding bass notes. The second is a 1inch titanium fabric dome tweeter, which provides crystal clear high pitches.
One of the coolest things about this speaker system: it's made to ± .5db tolerance. In plain English? This guarantees you're getting a perfectly matched pair of speakers that deliver exceptional sound staging and imaging. No more worrying if one speaker sounds louder or softer than the other!
Despite being big on sound, the Neumann KH120 is compact in size and super tough with its non resonant Aluminum enclosure. This means there's no unwanted noise or vibration from the cabinet itself - all you get is pure unadulterated audio.
Speaking about audio quality, this beauty offers free field frequency response of 52 Hertz -21 kiloHertz, ± 3 dB. What does this mean to you? It tells how low and high this system can play frequencies without losing accuracy or power within acceptable limits.
You can check out more details about the Neumann KH120 on their official page.
My 1 Month Review Of The Neumann KH120
Sound Quality
After a month of testing the Neumann KH120, here are my thoughts.
The sound quality is outstanding. The level of precision and clarity in every note played is truly mind-blowing. It's like hearing all of my favorite songs for the first time again. I've never experienced this range or depth from a studio monitor before. The high frequencies are crisp without being sharp, mids have great detail, and lows have a solid punch that doesn't muddy up.
Build Quality and Design
What strikes me about these monitors is the build quality. They feel sturdy and look professional, with their sleek matte finish. Even after consistent use, they're as good as new - no wear or tear at all. And let's not forget about the design - compact and clean. These monitors fit perfectly into my studio setup without taking up too much space.
User Experience
The user experience has been nothing short of amazing. From unboxing to setup to everyday usage, it's been smooth sailing all along. I love how easy it was to calibrate them to my room acoustics, thanks very much to their varied mounting options.
Here are some key points about my experience:
The dials on the back of the speakers, for fine-tuning sound according to your room acoustics, were extremely helpful in getting just the precise sound I wanted.
I also appreciate that they get loud enough for any project I'm working on but don't distort at high volumes – an issue I've encountered with other brands.
In terms of portability, although they're not exactly lightweight (due to their robust build), moving them around wasn't a struggle as such.
Performance
After having worked with them for weeks on end I am highly impressed by their performance. Whether it's mixing music tracks or enjoying casual listening sessions – these monitors have consistently delivered top-notch audio performance.
Overall, if you're looking for studio monitors that offer stellar sound reproduction and build quality – then look no further than the Neumann KH120s! These are worth every penny considering what they bring to table."
In conclusion, Neumann KH120s has surpassed all my expectations! After using these babies for a month now- whether you're an audiophile or a professional producer-they truly deserve your attention.
Who The KRK Rokit RP7 G4 Is For & Why You Might Choose It Over The Neumann KH120
Who is the KRK Rokit RP7 G4 for?
The KRK Rokit RP7 G4 is designed for both amateur and professional musicians, producers and audio engineers who are looking to monitor their music with precision. If you're someone who values quality sound reproduction, durability and a bit of customization in your equipment, these studio monitors should be on your radar.
Why might you consider buying it?
There are several reasons why the KRK Rokit RP7 G4 could be a great fit for your needs:
- Quality: These speakers are robust and built to last. Judging from user reviews, you can expect them to go the distance for many years.
- Audio clarity: Post-calibration, these speakers deliver crystal clear sound across all ranges - including surprisingly good low ends compared to other reference speakers at this price point.
- Software: The included phone app may seem gimmicky but it does add some value by providing an alignment tool that visualizes how your phone mic picks up sound.
- Controls: You have the ability to alter different EQ ranges right on the device itself - an excellent feature if you're operating in a poorly treated environment.
Based on user feedback, there seem some areas that could use improvement such as logo placement and sleep mode functionality.
However, if you're in need of dependable studio monitors that offer clean sound reproduction at a fair price point – particularly if they'll be used in conjunction with keyboard workstations like Roland FA – then the KRK Rokit RP7 G4 should serve you well.
To summarize:
• If clear audio quality is important to you
• If robustness matters
• If having flexible EQ control options appeals
• If using alongside keyboard workstations like Roland FA
Then I would strongly recommend considering the purchase of this pair of studio monitors.
Who The Neumann KH120 Is For & Why You Might Choose It Over The KRK Rokit RP7 G4
The Neumann KH120 is for those who appreciate quality audio equipment and have a keen ear for sound. It caters to both professionals and audio enthusiasts, providing excellent sound quality in a compact size.
Based on reviews, the KH120 is highly appreciated by long-time music lovers with extensive experience in audio equipment. If you value a sense of "rightness" or the feeling of owning something very special in terms of performance and manufacturing quality, this product may appeal to you. Here's why:
- The Neumann KH120 provides staggering sound quality even for acoustic music which can be demanding in terms of clarity and depth.
- From the perspective of an audiophile, these speakers shine for pure listening pleasure especially in their near-field setting.
- They also perform exceptionally well for small groups of players within the soundstage - jazz, orchestral or early music sounds fantastic.
- Voice reproduction is marvelous and the lows are rich surpassing expectations from similar sized monitors.
But remember, always include these on your audition list to discover them for yourself as tastes vary from one listener to another.
Moreover, beyond its impressive performance:
- The metal design reflects fine German industrial craftsmanship adding an aesthetic appeal to your space.
- However, note that additional mounting accessories from Neumann come at a high cost which could be a potential concern.
On another note, if you're into mixing electronic music or simply enjoy well-recorded acoustic music in your medium-sized room, this product can deliver tonally accurate sounds from top to bottom of the frequency spectrum. Bass extension is excellent while maximum SPL might be limited providing optimal performance for medium-sized rooms.
The detail resolution is impressive alongside superior imaging making the KH120 an excellent monitoring tool. As per review data:
- The absence of low-mid bump or artificial high frequency sparkle highlights its accuracy making it an excellent listening speaker as well.
- It offers good value considering its price point and features.
Before making a purchase decision though bear in mind that everyone's taste differs - what may seem perfect to one may not suit the other.
So whether you're looking at it from a professional angle or purely personal enjoyment perspective - if top tier sound reproduction coupled with superior build quality appeals to you then consider giving Neumann KH120 a try.

If you found this comparison post on KRK Rokit RP7 G4 vs Neumann KH120 helpful, but these models aren't quite what you're looking for, don't worry. I've done a number of similar comparisons that you can check out too.
For more options from KRK, there's my KRK Rokit RP7 G4 vs Yamaha HS5 post and the KRK Rokit RP7 G4 vs Kali Audio LP-6 V2 post.
If you'd like to branch out a bit further, consider reading my KRK Rokit RP7 G4 vs Genelec 8010A comparison.
Lastly, if affordability is a priority for you, check out the KRK Rokit RP7 G4 vs JBL One Series 104 post for some cost-effective alternatives.
FAQs
What are the budget considerations when choosing between the KRK Rokit RP7 G4 and Neumann KH 120 A?
As these studio monitors have been marketed towards professional music producers, they come with a high-end price tag. While the specific cost can vary based on different retailers or offers, on average, the KRK Rokit RP7 G4 tends to be somewhat more affordable than the Neumann KH 120 A. Therefore, budget constraints could significantly influence your final decision.
If I'm an amateur looking to upgrade my home studio setup, which of these two should I pick?
Both monitors offer excellent sound quality suitable for any level of music producer. However, if you're relatively new to this field or don't have a professionally treated room yet, you might lean more towards the Neumann KH 120 A. Its neutral sound quality is often praised as being very forgiving - even in untreated rooms.
How important is customer service and brand reputation in making this decision?
Both KRK and Neumann are well-established brands widely recognized in the audio industry. However, some users have reported better post-purchase customer service experiences with Neumann, including longer warranty periods and quicker response times in resolving technical issues such as white noise problems experienced by some users of KRK's Rokit series.
I am particularly concerned about unwanted noise like hissing; does either model stand out in solving this issue?
While both models are designed for professional-grade sound production without unwanted noise interference. It was mentioned that some users have noticed constant white noise while using KRK Rokit RP7 G4, although it seems not to be an issue while listening to music or watching movies. If minimizing background hiss is crucial for your work or preferences though, you might want consider going for Neumann KH 120 A instead.
Buyer's Guide: Important Things To Consider & Look Out For When Buying Speakers
1. Understand What Monitor Speakers Are For
Whether you're looking to upgrade your current speakers or simply starting a new passion project, it's essential to understand what exactly monitor speakers are for. Unlike regular speaker systems, studio monitors, like the KRK Rokit RP7 G4, are designed to provide the most accurate, uncolored representation of your audio. They're crucial tools in professional-level production and mixing because they allow you to hear each element of the track clearly.
2. Determine Your Need & Budget
Before diving headfirst into buying monitor speakers online, it's key to evaluate your needs and budget first. Do you need something flexible for home studio use? Or perhaps you need professional-grade monitors like the Neumann KH120?. Remember that more expensive doesn't always mean better - what matters is how these devices meet your specific audio monitoring requirements.
3. Put Sound Quality Above All Else
Sound quality is king when purchasing any kind of audio equipment online. Even if some speakers look cool or come with some fancy features, it won't matter if their sound quality is subpar. Fortunately, many companies provide detailed specifications of their products online which can help you get a clearer idea about the sound performance.
4.Look At Frequency Response
One key specification to pay attention when shopping online for monitor speakers is frequency response which refers to the range of frequencies (measured in Hertz) a set of speakers can reproduce accurately without distortion or attenuation. Both high-end and entry-level monitor speakers should be able to feature wide frequency responses.
5.Research Reviews & Recommendations
Online shopping comes with its own challenges – one being unable physically inspecting or trying out certain products before purchasing them such as studio monitors.
One way around this constraint? Research reviews and recommendations from trusted sources within the industry! User reviews can offer insights into issues that may arise after using them over time while expert recommendations usually take an in-depth look into technical aspects such as sound quality.
Don't forget also check out forums where amateur producers share feedback on different models.
6.Think About The Size Of Your Room
Finding balance between size room purchasing suitable set monitor speakers paramount importance larger spaces will require bigger more powerful units while smaller rooms will perform well even with compact models It isn't about just filling room loud sounds but creating right environment where perfect mix clarity volume balance achieved
7.Compare Prices From Different Online Retailers
Finally once made decision model want browse through different online retailers compare prices Don't forget check shipping costs return policies too Sometimes great deals found beyond first page search results Remember choosing right pair reference monitors should never rushed process invest time effort finding best deal reward sweet sweet sounds future music creations
About Author
Lyrics
Please save some lyrics first.