You're ready to make a big purchase, but you're having trouble deciding between these two powerhouses, the KRK Rokit RP7 G4 and the Kali Audio LP-6 V2.

Trust me, I know how difficult that decision is... especially if you have no plans on whipping out that dreaded return postage label!
You know how the saying goes, buy right, buy once! Or something like that...

Either way, I've got you covered!

I've broken down the good, the bad and the ugly of these babies, so providing you have a clear idea of exactly what you plan on doing with it, you will have a clear idea on which one is best for you, by the end of this article.

Let get into it...
At A Glance:
KRK Rokit RP7 G4
KRK Rokit RP7 G4 Pros & Cons
Pros:
Quality. These speakers are heavy duty and seem like they'll last a long time.
Audio. Once properly grounded, positioned, and calibrated, the audio is crystal clear. They also have surprisingly good low ends for reference hardware.
Software. The phone app is a nice addition. It includes an alignment tool and visual EQ.
Controls. The device lets you change different EQ ranges right on the device itself.
Questionable:
Sleep mode. The front logo that lights up when they are powered on seems to dim out when they haven't been active for a while. It's unclear if this saves power.
Cons:
Logo placement. The brand logo is used as the power indicator and is placed in the front, which may not be aesthetically pleasing to some users.
The RP7s produce a noticeable hiss/white noise which can be distracting when playing music at low volumes.
The RP7s are designed for a longer listening distance, making the sound less clear when sitting closer than 4 ft.
The RP7s are more powerful with huge low end extension and headroom, but they may be overkill for smaller rooms.
These speakers lack RCA inputs or BT capabilities (or even Airplay 2) to compete with 500-1k audiophile speakers.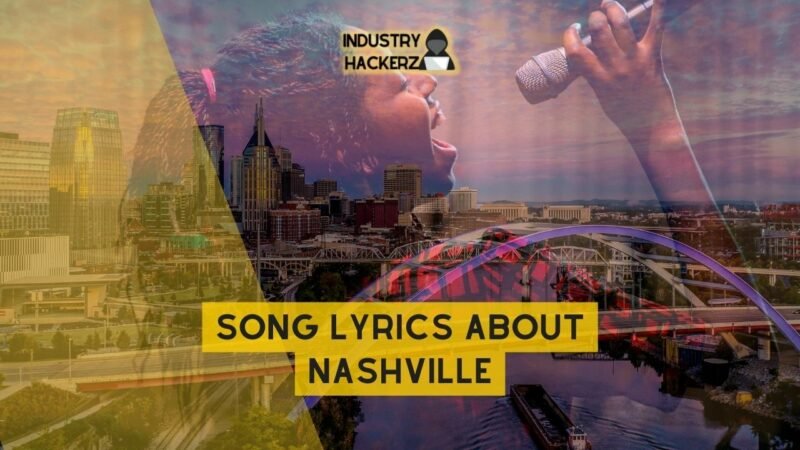 You Should Read This Next!
Kali Audio LP-6 V2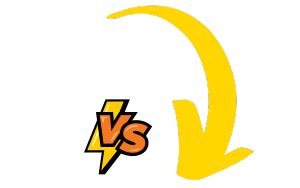 Kali Audio LP-6 V2 Pros & Cons
Pros:

Great value for the money
Pretty well-behaved frequency response
Good for desk use
Plenty of options on the back
Soft and sweet sound with plenty of low-end
Loads of clarity in the mids and hi-end
Great imaging
Flat and neutral sound for accurate mixing
No built-in EQ for accurate track analysis
Present but not overpowering low end
Balanced high end
Multiple connection options
More than what you pay for

Cons:

Annoying blue light that cannot be turned off
Pretty big in size
Could be louder
No high pass filter option for using with a sub
Key Differences Between The KRK Rokit RP7 G4 And The Kali Audio LP-6 V2
The main differences between KRK Rokit RP7 G4 and Kali Audio LP-6 V2 are their design, driver material, adaptability to various acoustic settings, bass response and overall sound performance.
KRK Rokit 7 G4 is considered a professional monitor that takes music and sound creativity to a new level with its pro-grade design. The speakers come with rigid Kevlar drivers, ensuring low-distortion sound reproduction. Plus, they employ efficient Class D power for additional efficiency. KRK Rokit 7 G4 is also widely recognized among professionals.
On the other hand, Kali Audio LP-6 V2 studio monitors take pride in offering an exceptionally accurate frequency response, which means the mix you hear will be without any boosting or attenuation of sounds. They're equipped with larger monitors accompanied by a 6.5" woofer that delivers better low-end response making them sound more balanced than some competitors.
Furthermore, these speakers come with a unique feature – the Boundary EQ. This adjusts the speaker's output for different room configurations thus making them adaptable to various acoustic environments found within recording studios or personal music rooms.
In terms of bass response, reviews suggest that although KRK Rokit's bass may be heavier than LP-6's, if you're after monitors delivering a flatter response and lower-reaching bass then many consider LP-6 as superior for that purpose.
Based on several listening tests conducted by users at various retail stores like Guitar Center have shown preference towards Kali Audio's LP-6 over KRK's due to its better overall performance while considering price point too.
However decisions on which one may suit your needs best will ultimately depend on your specific audio requirements as both speakers clearly have their own merits and advantages.

| Feature | KRK Rokit RP7 G4 | Kali Audio LP-6 V2 |
| --- | --- | --- |
| Type | 7" Powered Near-Field Studio Monitor | High Output Audio Monitors |
| Drivers | Matching Kevlar Drivers | Dual Layer Voice Coil |
| Onboard EQ | DSP-driven Onboard EQ with Visual LCD | Boundary EQ |
| Enclosure | Scientifically Designed Enclosure | 3D Imaging Waveguide |
| Amplifier | Custom Class D power amplifier | Not specified |
| Port Tube | Not specified | Low Noise Port Tube |
| Output | Not specified | 85 dB continuous output at 2 meters (roughly 6 feet,) and 20 dB of headroom |
| Excursion | Not specified | Very high excursion, resulting in clearer sound with lower harmonic distortion, and exceptional dynamic range |
What You Need To Know About KRK Rokit RP7 G4
The KRK Rokit RP7 G4 is a really cool 7-inch powered near-field studio monitor. It's perfect for anyone who wants tight control over their audio, whether you're mixing music, editing videos, or just want clear sound when watching movies or playing games.
This monitor features matching Kevlar drivers. What does that mean? Well, Kevlar is a strong material used in things like bulletproof vests. Here, it helps to produce sounds that are really crisp and clean.
One of the coolest parts of this monitor is its onboard EQ (that's short for equalizer). The EQ lets you tweak the sound just how you like it. And with the visual LCD screen on the front of the monitor, adjusting your settings is easy peasy.
The design of this Rokit RP7 G4 isn't just for looks - it's scientifically designed! That means every curve and corner has been carefully planned to give you the best sound possible.
Lastly (but certainly not least), this bad boy uses a custom Class D power amplifier. This helps to make sure your sound is always powerful but still clear - no more muffled or distorted sounds!
So if you're looking for a solid studio monitor that looks good and sounds great, check out more on KRK's official page.
My 1 Month Review Of The KRK Rokit RP7 G4
Unboxing and First Impressions
The moment I received my KRK Rokit RP7 G4 studio monitors, I was instantly enthralled by their design. Unpacking them, the build quality felt solid and durable. The sleek black finish matched my studio setup perfectly, creating a professional aesthetic which I greatly appreciated.
Sound Quality Experience
A month into using these speakers as part of my daily routine, what struck me most was the sound quality. With other monitors I have used in the past, there has always been an imbalance somewhere - too much bass or too little mids. However, with the KRK Rokit RP7 G4s that wasn't the case. The details in the music have never been clearer and more balanced from top to bottom.
I was also pleasantly surprised by how well they managed to cover all frequencies without straining or distorting at higher volumes. Even when pushing them to their limits, they held up remarkably well.
• The low end: Deeper than any other monitor I've used before.
• Mids: Crystal clear - perfect for spotting any mistakes in a mix.
• Highs: Sparkling without being overly sibilant or harsh.
The Interactive Experience
The DSP-driven Graphic EQ with 25 settings is a game changer. This feature allowed me to adjust the sound according to my room's acoustics which made a big difference to how well they translated across different listening environments.
The LCD visual EQ really adds an interactive element that you don't often find in studio monitors within this price range.
The Onboard Amplification Advantage
One of the things that also stood out about these speakers is their onboard amplification – something not all competitors offer. It gives you a hassle-free experience, taking away any need for external amps.
Lasting Impressions
In conclusion, after a full month of using these beauties every day; pushing them hard on long mixing sessions; testing them with multiple genres of music and amping up movie watching experiences like never before - I'm left more than satisfied.
If you're serious about your audio quality and looking for a reliable brand that delivers on promises without breaking your bank account - then these are definitely worth considering!
To sum it up:
Pros:
• Incredible sound clarity covering all frequency ranges
• High-quality build and design
• Easy tuning thanks to DSP-driven Graphic EQ + LCD visualisation
Cons:
None apparent so far! Have yet to go wrong with KRK!
What You Need To Know About Kali Audio LP-6 V2
The Kali Audio LP-6 V2 is a game changer for enjoying music. Think about sitting in your living room, at your desk or in your personal home studio and suddenly you're surrounded by sound. Thanks to their
3D Imaging Waveguide
, you'll experience the magic of hearing a 3-D soundstage from just a stereo pair of speakers!
Are you tired of muffled or fuzzy sound? The Dual Layer Voice Coil of the LP-6 ensures high-quality audio with high excursion that results in crystal clear sound. You'll enjoy lower harmonic distortion and an amazing dynamic range.
Love bass, but not noise? The Low Noise Port Tube gives the LP-6 punchy, powerful bass like a front-ported speaker, but with very little noise from the port tube.
Finding it difficult to get perfect sound in your space? The Boundary EQ setting is your savior. It helps optimize audio performance based on where it's placed in your recording environment while maintaining neutral sonic reproduction.
And when it comes to loudness, these aren't just any studio monitors. With 85 dB continuous output at 2 meters, which is about as far as from your couch to the TV screen, and an extra 20 dB headroom, they're perfect for almost every situation - be it for one person's listening pleasure or a whole group jamming out together!
My 1 Month Review Of The Kali Audio LP-6 V2
Sound Quality
After a month of testing the Kali Audio LP-6 V2, here are my thoughts:
First up has got to be the sound quality. With these beauties in my studio, I heard a noticeable improvement in the clarity and detail of my mixes. I'm talking about an audio experience that's so crystal clear, it feels like you're sitting right inside the sound. The lows are tight and punchy, the mids are clear and pronounced, and the highs? Absolutely brilliant.
The bass response is excellent, without being overbearing or muddy.
The level of detail in each frequency is just phenomenal.
Build Quality & Design
As for build quality & design, these studio monitors look as good as they sound. The sleek design with its understated matte black finish suits my minimalist setup perfectly. Aesthetically pleasing yet robust - they've held up impressively over this past month.
The size is perfect for a home studio; not too big to dominate your space, but not too small to compromise on sound.
User Experience & Features
One thing that definitely stood out during my use was how easily adjustable these monitors are according to room acoustics with its built-in dip switches. This feature has made tweaking them to fit into various placements a breeze.
The front-facing port design is another favorite feature of mine - it eliminates any worry about rear wall placement affecting your sound.
In terms of connectivity – It's straightforward and hassle-free with both balanced XLR and TRS inputs plus an unbalanced RCA input.
Bang For Your Buck
Considering everything these monitors offer: outstanding sound quality, sleek design & usability features - it's hard not to mention their price point.
I'd say they provide an excellent bang for your buck indeed!
In conclusion,
After one month with the Kali Audio LP-6 V2s in my setup, I can honestly say I'm beyond impressed. They've brought significant improvements to my mixing process while adding a touch of classiness to my studio setup.
For anyone looking for high-quality studio monitors that don't break the bank – give these a serious look!
Who The KRK Rokit RP7 G4 Is For & Why You Might Choose It Over The Kali Audio LP-6 V2
The KRK Rokit RP7 G4 is crafted for individuals who value sound quality and durability in their studio monitors. If you're seeking a dependable, long-lasting product that delivers an exceptionally clear audio experience, this might be your top pick. They are solidly built, ensuring they'll withstand the test of time and frequent use.
The standout feature for many users is the audio quality. The audio output is impressively clear and boasts excellent low ends for reference hardware as well. They outperform most other options within the same price range.
Customisation Options:
- EQ ranges can be modified directly on the device itself. This is particularly handy if you're working in a poorly sound-treated environment.
- The phone app enhances your user experience with its alignment tool and visual EQ.
Software Calibration:
While the smartphone app offers convenience, it's recommended to still use professional calibration tools for optimal results.
Power Saving Mode:
The front logo dims out when inactive for extended periods, hinting at a potential power-saving feature,
However, some people might find brand logo placement on the front off-putting as it doubles as the power indicator.
If you prefer a quieter listening experience or have a smaller room size, you might want to consider other variants like RP5's which according to user reviews are quieter with better soundstage and clarity at close distance listening
For keyboard players using devices like Roland FA, these monitors could prove convenient since they can conveniently hook up Airplay via an apple router 3.5mm stereo out to avoid an external mixer.
In conclusion, if high-quality audio performance coupled with durability is what you seek in your studio monitor within an affordable price range and you don't mind slight 'hiss' at low volumes or brand logo placement then KRK Rokit RP7 G4 could be just right for you.
Who The Kali Audio LP-6 V2 Is For & Why You Might Choose It Over The KRK Rokit RP7 G4
Who is the Kali Audio LP-6 V2 for?
The Kali Audio LP-6 V2 is tailor-made for individuals looking for high-quality, professional-grade studio monitors that won't break the bank. These are particularly suitable if you're setting up a home studio or if you're an audio engineer or music producer in need of accurate and reliable sound reproduction.
Why might someone choose to buy it?
If value for money is your primary concern, the Kali Audio LP-6 V2 stands out as a stellar choice. Reviewers love the superb sound quality, which they say offers excellent bang for your buck. The frequency response behaves well and sounds great right out of the box, though some users might want to EQ to deal with room mode issues.
Key reasons why you might pick these speakers include:
• Affordability: For their exceptional audio performance, these speakers are priced competitively.
• Sound Quality: With plenty of low-end yet clear mids and highs, these monitors provide balanced and neutral sound that makes mixing tracks considerably more accurate.
• Versatility: Equipped with multiple connection options (RCA, TRS, XLR), these monitors offer flexibility to suit your setup.
However, be aware that these speakers are pretty large - they may be best suited for a desk setup rather than long-distance listening. Also note that they do not get super loud; they're good around 85dB or at 9ft/3m distance. And while many users appreciate the options on the back of the speakers, some wish there was an option to implement a high-pass filter when used with a sub.
Additionally, don't forget about what seems to be a common minor grievance - an non-switchable blue light on the front panel; gaffer tape appears to be an effective solution here!

If the two products in this post, KRK Rokit RP7 G4 and Kali Audio LP-6 V2, do not meet your specific needs or preferences, don't fret! I've compared other similar products in my previous posts that you might want to check out.
For instance, there's a detailed review pitting KRK Rokit RP7 G4 against Genelec 8010A.
Alternatively, you could explore the comparison between KRK Rokit RP7 G4 and JBL One Series 104, or delve into how KRK Rokit RP7 G4 stacks up against IK Multimedia iLoud MTM.
If your interest lies more towards Focal Shape models or Adam Audio offerings, my post on Focal Shape 65 vs Adam Audio A7V might be more your speed.
Each review offers different perspectives and insights that may prove beneficial for you!
FAQs
What makes the KRK Rokit RP7 G4 a popular choice among professionals?
The KRK Rokit RP7 G4 is highly renowned in the professional sound industry due to its pro-grade design and rigid Kevlar drivers. This combination ensures low-distortion sound reproduction. Additionally, it employs efficient Class D power for added efficiency, making it an energy-efficient yet powerful monitor.
If I'm looking for more bass-heavy sounds, would you recommend the KRK Rokit RP7 G4 over the Kali Audio LP-6 V2?
Yes, if you prefer a bass-heavy sound then the KRK Rokit RP7 G4 might be more suitable for your needs. Reviews suggest that its bass may be heavier compared to that of the Kali Audio LP-6 V2.
I usually work in different acoustic environments. Which speaker has better adaptability?
If you often work in various acoustic environments, then consider opting for the Kali Audio LP-6 V2. It features a Boundary EQ that adjusts the speaker's output based on different room configurations which can make them adaptable across multiple settings.
In terms of price versus performance ratio, which one is considered better by users?
According to listening tests conducted at places like guitar center and similar user reviews online - most have shown preference towards Kali Audio's LP-6 V2, due to its superior overall performance when considering price points too.
If I am after monitors that deliver flatter response and lower-reaching bass then which one should I go with?
For monitors delivering flatter response and lower-reaching bass many tend to consider Kali Audio's LP-6 V2 as superior. It's designed specifically to provide an exceptionally accurate frequency response without boosting or attenuating any elements of your mix - resulting in a true presentation of your audio material.
Buyer's Guide: Important Things To Consider & Look Out For When Buying Speakers
1. Determine Your Needs and Environment
When buying monitor speakers, the first step is to evaluate your needs and environment. Are you looking for studio monitors for professional music production, or are you shopping for audio speakers to enhance your multimedia experience at home? Studio monitors, particularly reference monitors, are designed to produce accurate, uncolored sound that helps sound engineers mix tracks effectively.
Also, consider where you'll be using your monitor speakers. If your space is small or medium-sized like a home studio, near-field monitors could be the best option since they're designed for listening at close distances.
2. Active vs Passive Monitors
One crucial decision when purchasing monitor speakers online is choosing between active and passive models. Active monitors come with an inbuilt amplifier while passive ones require an external amp. Active models tend to be more popular due to their convenience and consistency of sound quality as the internal amplifier can be optimized for the speaker's drivers.
3. Look at Frequency Response
Before adding any monitor speaker to your cart, ensure you check its frequency response range as it gives a rough idea of what you can expect in terms of bass depth and treble brightness from these professional audio equipment pieces. A wider frequency response means that more sounds from low bass frequencies to high treble frequencies will be produced accurately.
4. Consider Speaker Size
Size matters! The size of the woofer determines how well a speaker reproduces low frequencies – while large woofers provide deeper bass sounds; smaller ones might not reach those low ends very well.
5. Understand Power Ratings
Power ratings are usually measured in watts (W), and they can help determine how loud a speaker can get without distorting sound quality–a key consideration if you plan on cranking up those decibels! However, bear in mind that having more wattage doesn't necessarily mean better sound quality–it should match with all other parameters!
6. Go Through User Reviews
This tip cannot be emphasized enough: always read user reviews when buying online! Real feedback from users who've already used a product provides valuable insights into its pros and cons which could potentially influence your purchasing decision about whether it's worth investing or not.
7.Additional Features Worth Checking Out
Consider additional features such as room correction technology which auto-adjusts output based on room acoustics or connectivity options like Bluetooth that allows wireless connection with other devices.
About Author
Lyrics
Please save some lyrics first.