You're ready to make a big purchase, but you're having trouble deciding between these two powerhouses, the KRK Rokit RP7 G4 and the IK Multimedia iLoud MTM.
Trust me, I know how difficult that decision is... especially if you have no plans on whipping out that dreaded return postage label!
You know how the saying goes, buy right, buy once! Or something like that...
Either way, I've got you covered!
I've broken down the good, the bad and the ugly of these babies, so providing you have a clear idea of exactly what you plan on doing with it, you will have a clear idea on which one is best for you, by the end of this article.
Let get into it...
At A Glance:
KRK Rokit RP7 G4
KRK Rokit RP7 G4 Pros & Cons
Pros:

Quality: Heavy duty and likely to last a long time.
Audio: Crystal clear audio once properly grounded, positioned, and calibrated. Good low ends for reference hardware.
Software: The phone app is useful, especially the alignment tool and visual EQ.
Controls: Allows for changes in different EQ ranges directly on the device.
Sleep mode: The front logo dims out when inactive, which might save power.

Questionable:

Logo placement: Brand logo is used as the power indicator and is placed in the front, which some may find distracting.

Cons:

RP7s produce a noticeable hiss/white noise at low volumes, which can be distracting.
The RP7s may be too powerful for small rooms, leading to overkill.
RP7s lack RCA inputs, Bluetooth capabilities, or Airplay 2, limiting their competitiveness with other speakers in the same price range.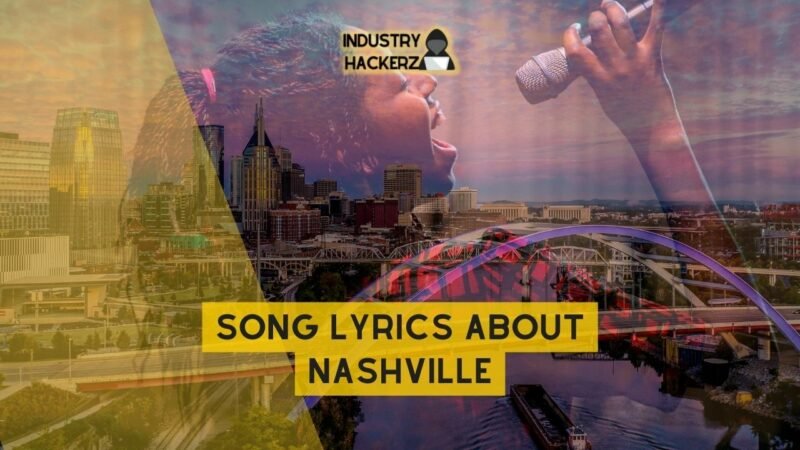 You Should Read This Next!
IK Multimedia iLoud MTM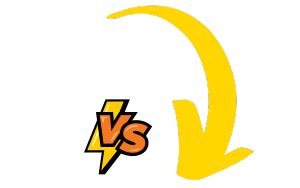 IK Multimedia iLoud MTM Pros & Cons
Key Differences Between The KRK Rokit RP7 G4 And The IK Multimedia iLoud MTM
The main differences between KRK Rokit RP7 G4 and IK Multimedia iLoud MTM are mainly in terms of their performance, sound quality, size, and suitability for different kinds of music production.
IK Multimedia iLoud MTM generally receives more favorable reviews for its well-rounded performance. Users find this monitor to deliver satisfactory results across different uses. On the other hand, KRK Rokit RP7 G4 is considered an ideal speaker specifically for electronic music production.
Another key difference lies in the fact that the KRK Rokit RP7 G4 comes with room EQ correction when used with their app. This unique feature enables users to easily adjust the sound to suit their space.
In terms of size, the iLoud MTM is significantly compact but does not compromise on sound output. This makes it one of the smallest monitors available that still maintains such a high-quality level of sound.
The IK Multimedia iLoud MTM is a good all-rounder.
The KRK Rokit RP7 G4 is specially designed for electronic music production.
KRK Rokit RP7 G4 features room EQ correction using an app.
The IK Multimedia iLoud MTM has a compact size with impressive sound quality.
Both speakers are excellent choices for home studio setups but choosing between them will depend on your specific needs such as genre of production, budget constraints and studio size.
| Features | KRK Rokit RP7 G4 | IK Multimedia iLoud MTM |
| --- | --- | --- |
| Size | 7" Powered Near-Field Studio Monitor | Compact and easy to mount |
| Drivers | Matching Kevlar Drivers | Point-source performance delivers audiophile sound at any distance |
| Onboard EQ | DSP-driven Onboard EQ with Visual LCD | Built-in self-calibration via included ARC mic |
| Enclosure | Scientifically Designed Enclosure | Can be mounted to mic stands or mounts |
| Power Amplifier | Custom Class D power amplifier | N/A |
| Sound Quality | N/A | Linear phase sound reduces ear fatigue. Deep bass down to 40 Hz |
| Usage | N/A | Can be used as studio speakers, desktop speakers, bookshelf speaker or gaming speakers for pc |
| Bass Management | N/A | Offers Atmos bass management |
What You Need To Know About KRK Rokit RP7 G4
The KRK Rokit RP7 G4 is a 7-inch powered studio monitor you'll want in your studio. One cool thing about it? Kevlar drivers that match. That means clear, quality sound at any volume. Plus, the onboard EQ (that's short for 'equalizer', the thing that helps manage the sound) is driven by DSP and has a visual LCD. In simple words, it helps you perfectly tailor your audio to your room's acoustics.
Another wow factor for this monitor is the enclosure or outer shell. It's designed scientifically! This makes sure that there's less unwanted noise and more of pure, clean sound. Oh! And did we mention? It has a Class D power amplifier - custom made! That's some serious power packed into this sleek device.
Interested in knowing more about this cool tool or feel like buying one for yourself? You can visit their official website right here: KRK Rokit RP7 G4. Happy audio mixing!
My 1 Month Review Of The KRK Rokit RP7 G4
First Impressions
After one month of using the **KRK Rokit RP7 G4** I must say, it was one impressive roller coaster ride. The first thing that caught my eye was the sleek design and finish.
It is beautifully finished and has a modern and professional look.
Sound Quality
The sound quality! Oh, it's just stellar.
After going through many studio speakers, none can quite match up to the clarity and precision of this KRK Rokit RP7 G4. High-end clarity, mid frequencies that are smooth as silk, and low-ends that are rich - these speakers just hit all the right notes for me.
User Experience
Setting them up was a breeze. The manual is clear and easy to follow which is always a plus in my book.
DSP-driven Room Tuning really makes these babies versatile to any room conditions without compromising on sound quality.
I particularly enjoyed mixing with these bad boys. They have improved my production significantly due to their incredible precision.
Bang for Buck
In terms of value for money, these don't disappoint either.
I mean when you compare features like Kevlar drivers, DSP-driven EQ options, professionally graded design matched with the price... Let's just say they're worth every penny.
Here are some key points for those who prefer bullet point reviews:
- Sound quality is top-notch with high-end clarity, smooth mids and rich lows
- Easy setup process; user-friendly manual
- DSP-driven Room Tuning adapts well to different room conditions
- Great value for money considering its features like Kevlar drivers and professional design
So after all said and done would I recommend **KRK Rokit RP7 G4**? Most definitely! Whether you are setting up your first home studio or an experienced pro looking for an upgrade.
You will appreciate what this little beast brings to your audio experience.
What You Need To Know About IK Multimedia iLoud MTM
The
IK Multimedia iLoud MTM
is a compact and easy-to-mount speaker designed for a variety of uses. Whether you need speakers for your music studio desk, gaming PC or simply as high-quality bookshelf speakers, the iLoud MTM got you covered.
One of the top features of these speakers is their clear linear phase sound. This special sound quality helps to reduce ear fatigue, which can be really important if you're going to be using them for long periods of music production or mixing. The point-source performance makes sure that the sound stays consistent and doesn't lose quality over distance.
Another standout feature is its impressive bass capability. These little powerhouses can deliver deep bass down to 40 Hz without any need for an additional subwoofer. This makes the iLoud MTM an ideal choice even if you are looking for a large studio monitor or computer speakers with powerful subwoofers.
One thing that sets the IK Multimedia iLoud MTM apart from other similar products is its self-calibration feature via an included ARC mic. This means that no matter where you place them - on your desk, among other studio equipment or even just used as simple PC speakers - they will automatically adjust to provide balanced and optimized sound output.
In short, these versatile speakers offer Atmos bass management and can easily be mounted on mic stands which means they provide immersive audio far beyond what any ordinary PC sound bar or surround sound rig can offer.
My 1 Month Review Of The IK Multimedia iLoud MTM
After a month of testing the IK Multimedia iLoud MTM, here are my thoughts:
Sound Quality
Delivers high-definition sound. The IK Multimedia iLoud MTM is all about clarity. Every track I played, it captured every nuance and subtlety. The high-end frequency response is particularly impressive, enabling me to pick out details I would typically miss on other speakers.
Superior bass response. Whether it's deep house or heavy metal, the low end on this speaker delivers punch and precision that adds an extra dimension to music.
User Interface
User-friendly system calibration. The ARC room calibration feature is a lifesaver for people like me who aren't necessarily audio experts. You just place the included microphone at your listening position, run the setup process, and voila - it automatically adjusts for optimal sound.
LCD screen could be better. My only gripe with this speaker is its tiny LCD screen. It's often hard to read from certain angles and in bright light conditions.
Design and Build Quality
Solid build quality. From its metal grille front to its sturdy plastic housing, this speaker feels robust in construction.
Sleek and modern design.I also appreciate its streamlined design that fits well in any setting.
Value for Money
Affordably priced for what you get.A quality studio monitor for less than $400? Count me in! It's an excellent value proposition considering the caliber of sound it produces.
In conclusion, after a month with the IK Multimedia iLoud MTM, I'm massively impressed.
It's not perfect by any means - no product ever is - but on the whole; it delivers fantastic performance at a price point that won't break the bank.
Who The KRK Rokit RP7 G4 Is For & Why You Might Choose It Over The IK Multimedia iLoud MTM
The KRK Rokit RP7 G4 is specifically for those who value quality and durability in their studio monitors. These speakers are heavy-duty, indicating a solid build that is likely to last for years. As a user, you might be drawn to this robustness if previous audio equipment has let you down in terms of longevity.
Audio clarity is another significant plus point. Once properly grounded, positioned, and calibrated, the sound from these monitors comes through crystal clear. This feature is particularly beneficial if you operate out of a somewhat sound-treated room and utilize calibration software such as SoundID Reference.
Low-end frequency response is notably good for reference hardware like this one. Although not the most powerful on the market, it surpasses many competitors within the same price range. This factor may influence your buying decision if you're seeking a balance between cost and bass performance.
The KRK Rokit RP7 G4's software includes an alignment tool accessed via an app on your phone. It allows you to visualize how your smartphone mic receives audio with their visual EQ feature - potentially useful if you're fond of trying out tech integrations or prefer having extra control over your device settings.
On top of that, direct controls on the device itself let you change different EQ ranges right up front - meaning if I was in a poorly sound-treated environment or regularly moved my setup around different locations, I'd find these controls handy.
However, do note these speakers have some features that aren't universally loved by all users:
The brand's logo sits upfront on each speaker and doubles as a power indicator which dims when inactive – not everyone appreciates this design choice.
No RCA inputs or BT capabilities - something to consider depending upon your connectivity needs.
If used in smaller rooms or at lower volumes - there may be discernible hiss/white noise which can be distracting.
In essence, the KRK Rokit RP7 G4's strengths lie in their quality construction, clear audio output with great low ends for reference hardware and user-friendly controls/software integration. If these factors are essential to your daily use or workspace setup then these might make an attractive option over other monitors within its price range.
Who The IK Multimedia iLoud MTM Is For & Why You Might Choose It Over The KRK Rokit RP7 G4
The IK Multimedia iLoud MTM is a fantastic choice for those seeking a significant upgrade in their music listening and production. Here's why:
Quality Sound: These speakers offer crisp highs, detailed mids, and surprisingly powerful lows, given the size of the drivers. They provide a well-rounded sound experience across several genres of music. So whether you're mixing beats or enjoying classical orchestral pieces, these speakers deliver.
Built to Last: Solidly constructed, the iLoud MTM boasts not only impressive audio performance but also durability. If you're prioritizing investment in a long-lasting set of speakers, this might be it.
Included Accessories: The package comes with decoupling stands allowing for vertical arc adjustment to aim the monitors at your preferred height.
Bear in mind that there are some potential drawbacks:
The onboard Arc calibration can result in different sound profiles depending on your room acoustics. While not necessarily bad, it's something to consider if you want consistent output.
The front light might be too bright for some users in dim rooms but that's easily fixed with some electrical tape.
While the included stands are nice looking, they don't seem to do much decoupling. You may want to invest in proper decoupling pads.
Despite minor setbacks like port noise (which only becomes noticeable when moving around the side or behind your desk), most users find these speakers worth keeping.
Plus points include:
- Highly detailed sound that matches or even surpasses higher-priced alternatives
- Avoidance of ear fatigue even after prolonged use
- Compact size that doesn't take up too much desk space
- Effective low-end reproduction
In comparison with high-end monitor brands such as ATC and Genelec, iLoud Precision MTM holds its own thanks to its detailed and articulate sound spectrum presentation.
Furthermore, its modeling software stands out because of its low latency making them very usable.
In consideration of all this information,
Who is IK Multimedia iLoud MTM for?
Primarily for those who value quality audio reproduction whether for professional use like mixing and recording or simply enjoying their favorite tracks at their best.
Why choose IK Multimedia iLoud MTM?
Reasons include:
- Excellent sound across all frequencies
- Solid build quality
- Useful included accessories such as decoupling stands
As always though – do your research before buying any new equipment and make sure it meets your needs!
If the KRK Rokit RP7 G4 and IK Multimedia iLoud MTM aren't quite hitting the mark for you, don't worry, I've done plenty of comparing and contrasting in my other posts which you might find more suitable.
For instance, I've pitted the Focal Shape 65 against some serious competition. Curious about how it stacks up with similar models?
Check out these comparisons: Focal Shape 65 vs Adam Audio A7V, Focal Shape 65 vs M-Audio BX4, or Focal Shape 65 vs Neumann KH120. If Yamaha is more your speed, don't miss out on this one - Focal Shape 65 vs Yamaha HS5.
FAQs
What factors should I consider when choosing between the KRK Rokit RP7 G4 and IK Multimedia iLoud MTM for my home studio setup?
You need to bear in mind your genre of production, budget constraints, and studio size. If electronic music is your genre, the KRK Rokit RP7 G4 would be an ideal choice as it has been specifically highlighted for this category. However, if you're looking for a well-rounded monitor that is compact and potentially more affordable, then the IK Multimedia iLoud MTM might be more suitable.
In terms of sound quality and output, how does one compare the KRK Rokit RP7 G4 with the IK Multimedia iLoud MTM?
Both monitors are highly regarded in their sound output. The IK Multimedia iLoud MTM has received praise for its well-rounded performance from users. Despite its compact size, it offers impressive sound quality. Conversely, although not mentioned explicitly about its overall performance like iLoud MTM, KRK Rokit RP7 G4 has been praised specifically by producers of electronic music due to its targeted sound profile.
I've heard about room EQ correction on speakers - does either model offer this feature?
Yes! Only the KRK Rokit RP7 G4 though offers a room EQ correction feature when used with their app. This allows you to adjust your speaker's sound depending upon your space's acoustics conveniently.
I'm working within a tight budget - which model would likely provide better value for money?
While both models offer great value at their respective price points—considering their commendable performances—the text suggests that the IK Multimedia iLoud MTM might be a more affordable option among two yet not compromising on quality; hence could prove to provide better value if you're budget-conscious.
Buyer's Guide: Important Things To Consider & Look Out For When Buying Speakers
1. Identify Your Needs and Budget
The first step even before diving into the vast world of professional audio equipment is to identify your specific needs and budget. Are you a music producer looking for studio monitors that provide accurate sound reproduction?
Or are you a casual listener searching for speakers with good overall sound quality? Whether it's the KRK Rokit RP7 G4, IK Multimedia iLoud MTM, or any other pair of monitor speakers, they all come at different price points. A clear understanding of your requirements can help steer your purchase towards the best fit within your budget.
2. Understand Different Types Of Monitor Speakers
Before making a purchase, familiarize yourself with different types of monitor speakers available online—studio monitors, active monitors, and nearfield monitors. Studio monitors are usually bi-amplified meaning each driver has its own amplifier hence delivering a more precise sound.
Active monitors have built-in amplifiers so you don't need an external amp while nearfield monitors are designed to be placed close to the listener's ears giving an intimate monitoring experience.
3. Look At The Speaker Specifications
Always pay close attention to speaker specifications. First off, consider the size; bigger isn't always better - it depends on room size and listening distance (nearfield monitors like iLoud MTM work exceptionally well in smaller spaces).
Secondly review frequency response which tells you how well the monitor speaker reproduces low and high frequencies. Thirdly check out power rating which can impact volume levels without distortion.
4.Read User And Professional Reviews
When buying online, reviews by both users and professionals become extremely crucial as they give real-life insights about the products' performance.
Let's say you're considering between IK Multimedia iLoud MTM and KRK Rokit RP7 G4 - a detailed speaker comparison, fueled by reviews from multiple sources would guide you towards making an informed decision.
5.Investigate Brand Reputation
Brand reputation matters in professional audio equipment market like nowhere else! Brands like KRK Systems or IK Multimedia have years of experience designing high-quality reference speakers – ticking off one box on reliability front for their products including KRK Rokit RP7 G4 or IK Multimedia iLoud MTM respectively.
6.Check For After-Sales Support And Warranty
After-sales support is critical when buying electronic gear online since physical inspections aren't possible pre-purchase. Check whether there's sufficient info about warranty service, technical support availability etc., as this could save much trouble later should anything go awry with your newly bought monitor speakers.
7.Consider Room Acoustics
Finally yet importantly,.You might invest in top-tier studio monitors but if room acoustics aren't at par – it'll prove counter-productive! Hence when listing down potential buys – consider how interacting variables like room size/shape/materials might affect acoustic performance of chosen model(s).
All these pointers will guide towards buying perfect pair of reference speakers fitting seamlessly into your sonic universe!
`
About Author
Lyrics
Please save some lyrics first.