You're ready to make a big purchase, but you're having trouble deciding between these two powerhouses, the KRK Rokit RP7 G4 and the Genelec 8010A.
Trust me, I know how difficult that decision is... especially if you have no plans on whipping out that dreaded return postage label!
You know how the saying goes, buy right, buy once! Or something like that...
Either way, I've got you covered!
I've broken down the good, the bad and the ugly of these babies, so providing you have a clear idea of exactly what you plan on doing with it, you will have a clear idea on which one is best for you, by the end of this article.
Let get into it...
At A Glance:
KRK Rokit RP7 G4
KRK Rokit RP7 G4 Pros & Cons
Pros:

Quality: The product is heavy duty and seems to be long-lasting.
Audio: The audio is crystal clear once properly grounded, positioned, and calibrated. It also has surprisingly good low ends for reference hardware.
Software: The phone app is pretty nice and has an alignment tool and visual EQ.
Controls: Allows you to change different EQ ranges right on the device itself.

Questionable:

Sleep mode: The front logo that lights up when they are powered on seems to dim out when they haven't been active for a while. It's not clear if this saves power.

Cons:

Logo placement: The brand logo is used as the power indicator and is placed in the front, which some users may not like.

Overall:

These are clean, dependable, fairly priced studio monitors. They are recommended over most others at this price range.

RP7 vs RP5:

RP5's are about 50-75% quieter, and the background noise is not noticeable over the normal background noise in the room.
RP5 probably has better soundstage and clarity when sitting closer than 4 ft.
RP7s' are more powerful with huge low end extension and headroom, but they may be overkill for smaller rooms.

Summary:

These speakers sound better than some Monitor Audio tower speakers and are fun to listen to. The price point is amazing for the performance that you get. However, they lack some features like RCA inputs or BT capabilities.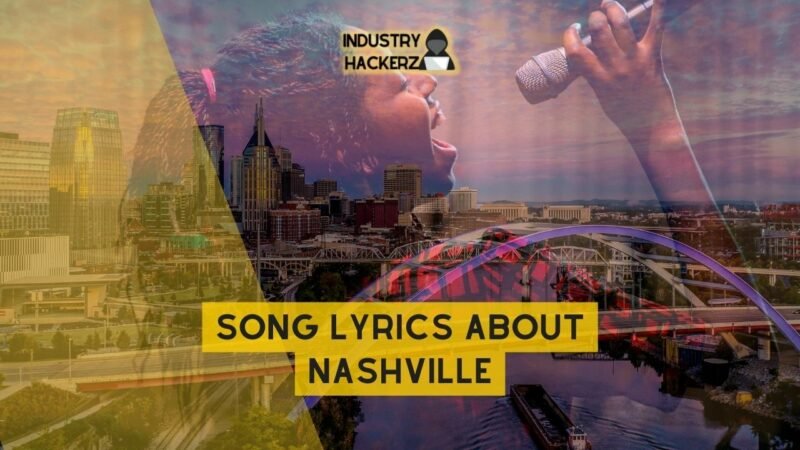 You Should Read This Next!
Genelec 8010A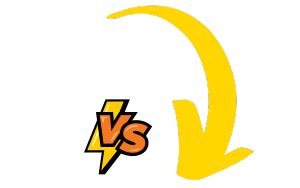 Genelec 8010A Pros & Cons
Pros:

Brilliant sound
Small size and integrated isolation
Effortless placement for nearfield monitoring
Well balanced with great top end clarity
Surprising warmth in mid/low frequencies
Retains clarity at any volume
Excellent looks, build quality, and functions
Rugged molded aluminum chassis
Portable for travel
Switchable input auto sensing
Accurate representation for music creation and mixing
Clear highs and nice sound-stage/imaging
Impressive for the size/weight

Cons:

Mids could be smoother
Not as loud as larger models
Weak bass
Struggles to achieve decent mixes on bigger speakers
Did not live up to expectations as a small home studio monitor system
Key Differences Between The KRK Rokit RP7 G4 And The Genelec 8010A
The main differences between KRK Rokit RP7 G4 and Genelec 8010A are as follows:
KRK Rokit RP7 G4 has a wider frequency range of 42Hz-40kHz, providing expansive sound detail, imaging, and an accurate low end. On the contrary, the Genelec 8010A frequency range was not specified in our research data.
The Genelec 8010A has a compact size, which makes it an ideal choice if space is a concern. There wasn't any comment regarding the size of KRK Rokit RP7 G4 in our research data.
In terms of control over sound settings, KRK Rokit RP7 G4 stands out by providing an associated app on iOS and Android devices for easy adjustments.
Both models are highly recommended by experts for home recording.
However, based on expert reviews collected up to July 2023, the KRK model is typically preferred over Genelec 8010A overall.
Price-wise, it should be noted that there can be variations for both models across different sellers.
In conclusion, while both monitors are reliable choices boasting excellent sound performance suitable for music production or audio engineering tasks; the would-be buyer would have to decide based on their personal listening experiences and preferences.
| Features | KRK Rokit RP7 G4 | Genelec 8010A |
| --- | --- | --- |
| Size | 7" Powered Near-Field Studio Monitor | General Size: Near-field |
| System Type | Active | Active |
| Configuration | 2-way | 2-way |
| Low-frequency driver | Matching Kevlar Drivers | 3" |
| Mid-frequency driver | Not applicable | Not applicable |
| High-frequency driver | Not applicable | 3/4" |
| Full-range driver | Not applicable | Not applicable |
| Driver Type | Cone | Cone |
| Frequency Response | Not available | 67Hz - 25kHz |
| Max Peak SPL | Not available | 96 dB |
| Amplifier Class | Custom Class D power amplifier | Info not available |
| Output Power | Not available | 25W |
| Input Connectors | Not available | XLR |
| Standby Mode | No | Yes (Genelec Intelligent Signal Sensing (ISS) circuitry) |
| Additional Features | DSP-driven Onboard EQ with Visual LCD, Scientifically Designed Enclosure | Exceptional sound quality, small size and universal mains input voltage, ideal for project studios or for professional sound engineers on the move, several mounting accessories |
What You Need To Know About KRK Rokit RP7 G4
If you're looking for a studio monitor that provides precise sound, you'll want to take a look at the
KRK Rokit RP7 G4
. It's a 7" powered near-field studio monitor. That basically means it'll give you a clear, detailed sound even if you're close to it.
It's got special speakers, called Kevlar drivers, that match each other. These speakers are top-notch and ensure consistent sound performance. Plus, there's an onboard EQ (equalizer) driven by digital signal processing (DSP).
With this feature, you can tweak the sound output until it's just right for your ears. The best part? You can see these adjustments in real time on a cool LCD visual screen.
This studio monitor is housed in an enclosure designed using science - yes, real science - to enhance accuracy of the audio output. Sound waves move in certain ways and this design makes sure they're moving just right.
But what's going to power all of these features? A custom Class D power amplifier! This specific type is known for being efficient while still providing clean and clear audio output.
Remember, the KRK Rokit RP7 G4 isn't just built with fancy components; it's built to help you hear every little detail in your music or audio project with true clarity. So why wait? Visit their official page and pick one up today!
My 1 Month Review Of The KRK Rokit RP7 G4
Initial Impressions and Setup
Unboxing the KRK Rokit RP7 G4, I immediately noticed its impressive design. Sleek, modern, and sturdy, this monitor definitely enhances the aesthetics of my studio. Its well-structured user manual made the setup process a breeze as well, something not every brand pays attention to.
Sound Quality and Performance
A month into using the KRK Rokit RP7 G4, I have been blown away by its superior sound quality. The bass response is deep and accurate without being overwhelming—a crucial factor in a studio monitor. The highs are crystal clear as well, making it easy for me to pick out any imperfections in my mix.
One thing that particularly stands out about these monitors is their excellent transient response. This feature has allowed me to hear every detail of my music more clearly than I ever have before.
• Deep and precise bass
• Clear highs
• Excellent transient response
Versatility
The versatility of these speakers surprised me too. While they're primarily designed for studio use, I found they performed incredibly well even when used casually at home for music or movies.
Additionally, their built-in graphic EQ settings provide ample opportunity for fine-tuning according to one's taste or room's acoustics.
In summary:
• High performance both in-studio and casual home use
• Flexible with different genres of multimedia content
• Built-in graphic EQ settings for fine-tuning sound profile
User Interface & Connectivity
One more advantage of KRK Rokit RP7 G4 is its intuitive user interface featuring an LCD screen—an upgrade from previous models. It makes adjusting settings incredibly straightforward. As someone who doesn't enjoy fiddling with overly complicated gadgets,this ease of use was a welcome surprise.
In terms of connectivity options,it offers standard XLR and TRS inputs—nothing extraordinary,but reliable nonetheless.
To sum up:
• Intuitive user interface with LCD screen
• Standard but reliable connectivity options (XLR & TRS)
As someone who relies on excellent audio quality for my work,the KRK Rokit RP7 G4 has exceeded all expectations. From its robust design to superior sound performance,this speaker delivers on all fronts.
Impeccable sound quality coupled with straightforward operation makes it an indispensable tool in my audio setup.I'm confident that any musician or audio professional would greatly benefit from investing in this fantastic piece of equipment!
What You Need To Know About Genelec 8010A
The
Genelec 8010A
is a compact, yet powerful near-field active speaker system. Despite its small 3-inch size, this device packs a punch with a low-frequency driver and a high-frequency driver of 3/4 inches. The sound frequency response ranges impressively from 67Hz to 25kHz, delivering crisp and clear audio quality that exceeds expectations for its size.
This speaker system also boasts two efficient Class D power amplifiers and can produce up to 96 dB max peak SPL. This means it can create loud, undistorted sound pressure levels that you would not typically expect from such a small unit.
One standout feature of the Genelec 8010A is the Intelligent Signal Sensing (ISS) circuitry. This smart technology automatically switches the monitor to standby mode when no audio input is detected, helping you save energy in line with the ErP 2013 directive.
As for connectivity, it comes with a balanced XLR input connector making it versatile for various audio equipment connections. These features make this model ideal for use in project studios or by professional sound engineers on the go. This system easily integrates into your setup thanks to several available mounting accessories.
The previously mentioned features combine perfectly in the Genelec 8010A to deliver exceptional sound quality despite its compact size. Moreover, its ability to work at universal mains input voltage makes this model perfect for those needing high-quality audio on the move.
My 1 Month Review Of The Genelec 8010A
After a month of testing the Genelec 8010A, here are my thoughts:
Sound Quality
The sound quality on these studio monitors is simply fantastic. The depth and clarity of sound makes me feel as though I'm right there in the recording studio.
Whether it's nuanced instrumentals or booming bass, these speakers don't miss a beat. They can equally handle high intensity sounds and softer melodies with grace.
Size and Portability
One thing I particularly appreciate is how compact and portable they are. For such small speakers, their output is amazing.
This has allowed me to move them around my home studio with ease. Wherever my creative process takes me, the Genelec 8010A can come along.
Durability
The build quality is another aspect I love about these monitors. They have a robust casing that feels durable without being overly heavy.
Despite their frequent movement around my workspace, they show no signs of wear or damage.
User Experience
Going hands-on with the Genelec 8010A has been a pleasure. The setup was straightforward without any hiccups.
The ease of use allows for seamless integration into any audio setup which I find invaluable.
• Incredible sound quality- clear depth and range.
• Ideal for small spaces- compact size without sacrificing power.
• Solid build quality- durable yet lightweight design.
• User-friendly experience- easy to set up and integrate into audio systems.
In conclusion, I am delighted with the value that Genelec 8010A has added to my home studio. It has surpassed all expectations in terms of performance while remaining portable & user-friendly making it an ideal choice for both professionals & hobbyists.
Who The KRK Rokit RP7 G4 Is For & Why You Might Choose It Over The Genelec 8010A
Who is KRK Rokit RP7 G4 for?
The KRK Rokit RP7 G4 is perfect for professionals seeking reliable, high-quality studio monitors that are fairly priced. This makes it an ideal choice for individuals setting up their music studios or those who intend to upgrade from basic speakers. The product could also be suitable if you own a keyboard workstation and need superior speakers.
Why should you choose KRK Rokit RP7 G4?
When choosing studio monitors, sound clarity and quality often top the priority list. The reviewers commend the audio on these monitors; once properly grounded, positioned and calibrated, the audio is crystal clear with surprisingly good low ends for reference hardware in its price range.
Here are a few reasons you might prefer this product:
- Durability: These monitors are built to last. They're heavy duty, meaning they can withstand regular use over extended periods.
- Sound Quality: If excellent sound quality is paramount to you, consider this product for its clear audio output.
- Software: It comes with a phone app that provides an alignment tool and visual EQ - quite handy when setting up your speakers.
- User Friendly Controls: The device lets you change different EQ ranges right on it – a cool option if you find yourself in a poorly sound-treated environment.
A few considerations:
- Some users have found that the logo placement (which also acts as the power indicator) and lack of RCA inputs or BT capabilities may detract from the overall design.
In conclusion, if what you value most in studio monitors boils down to durability, impeccable sound quality, useful software tools and ease-of-use controls then the KRK Rokit RP7 G4 may be a great choice for you.
Who The Genelec 8010A Is For & Why You Might Choose It Over The KRK Rokit RP7 G4
Who is the Genelec 8010A for?
The Genelec 8010A is primarily designed for individuals who play, record, and mix music in a home production studio. If you value precision, clarity and portability in your sound setup, these might be the speakers for you.
Key Features:
Small size: Their compact form factor allows them to fit seamlessly on a desktop crowded with controllers.
Integrated isolation/tilt mount: This feature ensures effortless placement for nearfield monitoring.
Excellent Sound Quality: These monitors offer great top-end clarity and surprising warmth in mid/low ranges. They are also capable of getting quite loud at 25 Watts per amp due to their "bi-amped" nature.
Why choose the Genelec 8010A?
If you are someone who frequently travels or works in different locations, the light weight and portable nature of these monitors make them invaluable. They are built with a rugged molded aluminum chassis making them perfect for the road.
Moreover, if you appreciate devices that prioritize energy-saving, these monitors have switchable input auto-sensing - they go to sleep when no sound is detected but power right back up when they sense input coming in.
However, keep in mind that these speakers are built with XLR inputs only so cable adapter juggling may be necessary if you plan to connect your laptop, tablet or phone.
A word of caution:
These speakers give you an accurate representation of what was recorded without added bass or overly sculpted mids which could disappoint those looking for exaggerated frequencies. In fact, if all this talk about audio interface and gain stage setting feels foreign to you, it's entirely possible that some other pro-sumer audiophile-targeted product may suit your needs better.
If the KRK Rokit RP7 G4 and Genelec 8010A don't quite match your needs, take a peek at my other posts where I dive into similar product comparisons.
Perhaps the face-off between KRK Rokit RP7 G4 and JBL One Series 104 might interest you?
Alternatively, if you're keen on the KRK brand but want other options to consider, check out my detailed comparison: KRK Rokit RP7 G4 vs IK Multimedia iLoud MTM.
However, if you're open to exploring beyond that brand, my posts on Focal Shape 65 vs Adam Audio A7V and Focal Shape 65 vs M-Audio BX4 might be worth your time. Happy reading!
FAQs
What specific features of the KRK Rokit RP7 G4 contribute to its high ranking among studio speakers?
The KRK Rokit RP7 G4 is a well-regarded studio monitor due to its exceptional frequency range of 42Hz-40kHz and two-way speaker configuration. These features allow it to produce detailed, accurate sound reproduction across all frequencies. The inclusion of a large detail, imaging, and an accurate low end further enhance the audio quality. In addition, the associated app available for iOS or Android devices allows users to easily adjust their sound settings for optimal performance.
In what ways does the compact size of Genelec 8010A affect its performance compared with larger models like KRK's?
Despite its compact size, the Genelec 8010A's build quality doesn't compromise on sound quality. It's equipped with metal dome tweeters and a two-way speaker configuration that together ensure excellent audio performance across all frequencies. However, while it's considered one of the best compact studio monitors in terms of sound quality and construction, it might not have as wide a frequency range as some larger models like the KRK Rokit RP7 G4.
What other factors apart from price should potential buyers consider when choosing between these two models?
While pricing is indeed an important consideration when purchasing studio monitors like KRK Rokit RP7 G4 and Genelec 8010A, other factors such as space availability in your recording area (with smaller options like Genelec being more suitable for limited spaces), sound preferences (such as preferences for certain frequency ranges), connectivity options including compatibility with personal devices and operating systems (for instance if you'd prefer using an accompanying app) would be worth considering too so that you get optimal value out of your purchase.
Buyer's Guide: Important Things To Consider & Look Out For When Buying Speakers
#1: Understand the Type of Monitor Speakers You Need
Firstly, it's important to identify the type of monitor speakers you require for your specific audio needs. Whether you're interested in studio monitors for mastering tracks, or looking for monitoring speakers as a part of your professional audio equipment setup, understanding what you need is the key.
There are various types available such as nearfield monitors which are designed to be closer to your listening position. Depending on what's right for your studio will greatly affect the options available to you.
#2: Distinguish Between Active and Passive Speakers
The main difference between these two types of speakers is power. Active speakers have a built-in amplifier while passive ones require an external amp. What does this mean?
Quality active studio monitors can offer superior studio sound quality, making them popular amongst music productions studios. On the flip side, passive speakers give more control over individual components making them beloved by audiophiles.
#3: Consider Speaker Size vs Room Size
When deciding on buying monitor speakers online, take into account room measurements as well as potential speaker size.
Generally speaking, larger rooms would benefit from larger speakers and vice versa. Yet also consider where these will be placed – nearfield monitors excel when placed in close proximity to your listening location.
#4: Check Frequency Response Range
Another pivotal thing to consider when purchasing monitor speakers online is their frequency response range—this indicates how low or high sound frequencies can be accurately reproduced by the speaker system.
If good bass reproduction is essential for your audio mixing gear setup or if crisp high-end sounds are crucial - ensure your chosen monitoring speaker's frequency range aligns with those needs.
#5: Read up on Speaker Comparison Reviews Online
A savvy shopper never misses going through user reviews before buying anything online—and this stands true even for professional audio equipment!
Dive deep into consumer forums and expert blogs that perform detailed speaker comparison reviews. This will give you insight into real-life performance and potential shortcomings others have experienced with a particular model.
#6: Take Note of The Return Policy
Purchasing anything online comes with risks—one might not get what they expected based on images or details provided by sellers. Hence, it's critical to consider return policies offered by different sellers when buying studio monitors online.
Make sure there's sufficient time given for returns after delivery so that you can test them thoroughly before deciding if they meet all expectations for studio sound quality.
#7: Establish Your Budget
Finally, determine how much money you're willing to invest in new studio monitors—it's essential not only when selecting specific models but also when choosing between new versus used pieces or deciding between features versus sheer output power within a certain price range!
About Author
Lyrics
Please save some lyrics first.