You're ready to make a big purchase, but you're having trouble deciding between these two powerhouses, the KRK Rokit RP7 G4 and the Focal Shape 65.

Trust me, I know how difficult that decision is... especially if you have no plans on whipping out that dreaded return postage label!
You know how the saying goes, buy right, buy once! Or something like that...

Either way, I've got you covered!

I've broken down the good, the bad and the ugly of these babies, so providing you have a clear idea of exactly what you plan on doing with it, you will have a clear idea on which one is best for you, by the end of this article.
Let get into it...
At A Glance:
KRK Rokit RP7 G4
KRK Rokit RP7 G4 Pros & Cons
Pros:

Quality. Damn these are heavy duty! I have a feeling they'll last a long time.
Audio. Once you have them properly grounded, positioned, and calibrated, audio is crystal clear. Surprisingly good low ends for reference hardware as well. It isn't the most insane, but it beats most others at the same price range.
Software. The phone app was pretty nice. Definitely feels a bit more of a gimmicky selling point when compared to the quality of the actual speakers, but I did get some use out of the alignment tool and it was cool to see how my phone mic received audio with their visual EQ. I would still recommend using professional calibration tools though, the app is still using a smartphone mic to calibrate, that can't be great hah.
Controls. They let you change different EQ ranges right on the device itself. I didn't get much usage out of that after initially playing around with it, but it is a very cool option that I could see myself using if I was in a poorly sound treated environment.

Questionable:

Sleep mode? The front logo that lights up when they are powered on seems to dim out when they haven't been active for a while. Not sure if this saves power but if it does, another bonus.

Cons:

Logo placement. I'd love to see studio monitors of this quality not outwardly show the brand logo. The characteristics of the speaker design speaks for itself. I think using the brand logo as the power indicator and slapping it in the front was a poor choice, especially when most users will buy a pair of them and they are both on the left side. Just a small detail that may have been overlooked.
The RP7s seemingly enveloped you in a cloud of hiss/white noise that I found distracting when playing the keyboard at low volumes.
The RP7s' are noticeably more powerful with huge low end extension and headroom, but they were overkill for my room. I can see why they would be great for mixing in a larger room with dynamic music.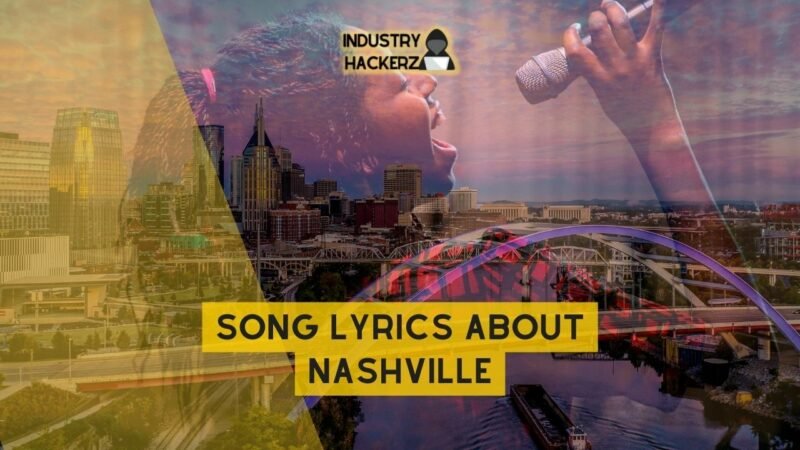 You Should Read This Next!
Focal Shape 65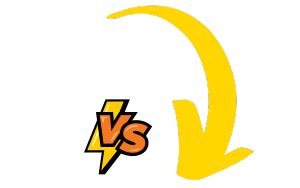 Focal Shape 65 Pros & Cons
High quality sound
Elusive midrange that speakers in this price range often lack
More midrange detail, extended top end, woofer speed, and natural sounding bass
Sound very sweet, enjoyable to listen to for many hours
Wide imaging sweet spot
Revealing sound, able to hear vocal placement and movement in the sound field
Auto off/on feature
Excellent sound quality
Great detail in higher and lower range frequencies
Good investment
Improved ability to hear sound and quality of music
Helpful and patient customer service
Honest and fantastic sound
No fatigue when using for long periods of time
Translates well to other playback devices
Trustworthy sound
Love these monitors
Key Differences Between The KRK Rokit RP7 G4 And The Focal Shape 65
The main differences between KRK Rokit RP7 G4 and Focal Shape 65 are their features, performance, and sound quality.
KRK Rokit RP7 G4 is highly recognized for its high-quality sound and all-round performance.
It comes with an accompanying app that enables the user to calibrate the monitors according to their room, offering more customization and control over the audio environment.
The KRK monitor is equipped with a 7" driver that provides a dynamic range of audio frequencies.
Conversely, the Focal Shape 65 is appreciated for its wide frequency range and compact design.
Its impressive frequency range spans from 40Hz to 35kHz, making it exceptionally versatile in reproducing various types of sounds faithfully.
The compact design coupled with excellent sonic performance has led many to regard it as the best mid-range monitor available.
However, while comparison rankings may show the KRK Rokit RP7 G4 leading over Focal Shape 65 by few positions, actual preference can vary greatly. Factors such as workspace dimensions, type of music production or personal taste in sound characteristics can influence this.
In conclusion, both these models enjoy a solid reputation within industry circles but have distinct advantages drawing appeal based on user priorities.
Hence it's advisable to audition both monitors in person whenever possible before deciding on one. This is because individual perception and user-specific needs play a significant role when choosing the right studio monitor.
| Specs | KRK Rokit RP7 G4 | Focal Shape 65 |
| --- | --- | --- |
| Monitor Type | 7" Powered Near-Field Studio Monitor | |
| Drivers | Matching Kevlar Drivers | Flax sandwich cone |
| Onboard EQ | DSP-driven Onboard EQ with Visual LCD | |
| Enclosure | Scientifically Designed Enclosure | |
| Amplifier | Custom Class D power amplifier | |
| Tweeter Directivity | | Low tweeter directivity for a flexible listening position |
| Port | | Designed without a port allowing it to be placed near a wall |
| Settings | | Numerous settings for optimal integration & accurate control, even in the very high end |
| Fastening Mechanisms | | Fastening mechanisms present on the back and underneath the loudspeaker: for installing on the ceiling or a wall (fastening accessories not supplied) |
| Output Wattage | | 220.0 watts |
| Power Source Type | | Corded Electric |
What You Need To Know About KRK Rokit RP7 G4
For folks exploring a serious upgrade to their music setup, the KRK Rokit RP7 G4 is a solid choice. This 7-inch powered near-field studio monitor is a game changer.
It's got matching Kevlar drivers that produce clear, consistent sounds across all frequencies. You don't have to worry about unexpected bumps or dips in the audio!
This studio monitor features an onboard EQ powered by digital signal processing (DSP) with a visual LCD. This means you can tweak and tune your audio exactly how you want it - and see your settings clearly on the screen.
One of the coolest things about this monitor is its scientifically designed enclosure. This isn't just any old box - it's been carefully crafted for optimal resonance and sound quality.
Underneath everything, there's a custom Class D power amplifier driving this bad boy. You'll get loads of power, but also efficient operation so you're not wasting energy.
If you're ready to take your sounds to another level, check out further details on their official page. The team at KRK have gone above and beyond with this model - it might just be exactly what you need!
My 1 Month Review Of The KRK Rokit RP7 G4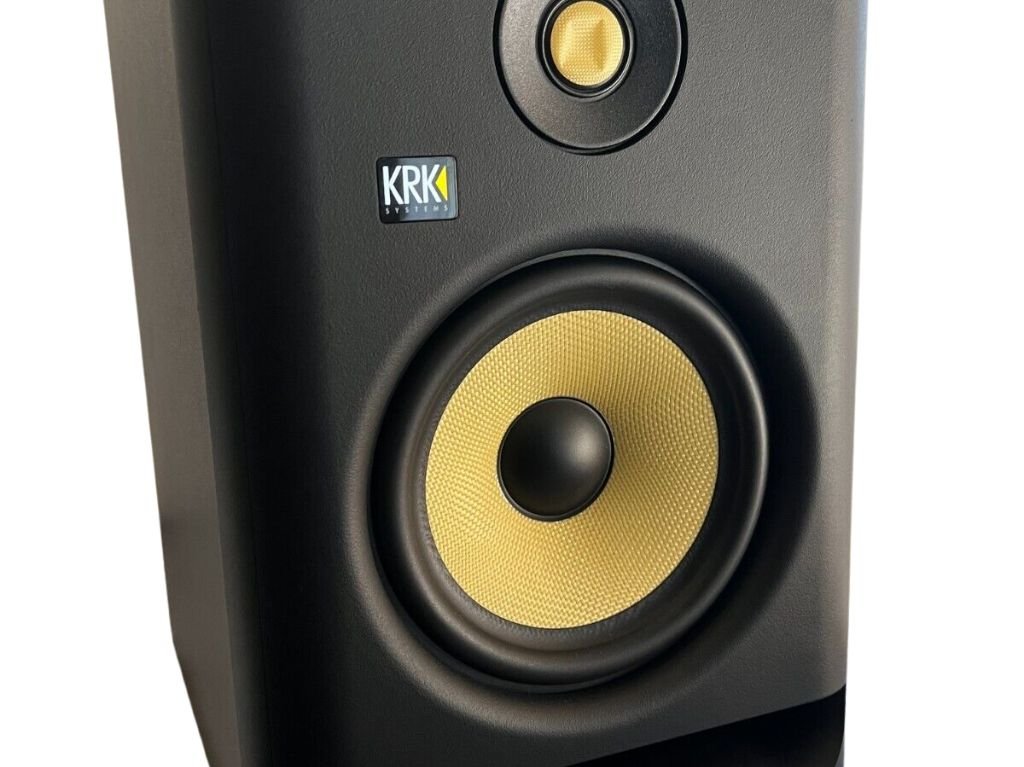 First Impressions
From the moment I unboxed my KRK Rokit RP7 G4, I was nothing short of impressed. This isn't simply a set of speakers; it's a serious piece of kit for any audio enthusiast or professional music producer.
The sleek black design and the iconic yellow cone immediately catch your eye. It's not just about aesthetics, though; functionality wise, this unit is top notch.
Crisp, Clear Sound Quality
After spending last month with these babies, there's no denying it - the sound quality is mind-blowing. The KRK Rokit RP7 G4 delivers a level of clarity and accuracy that I've never experienced before in studio monitors within this price range.
At low volumes, every subtlety in the music is captured. And at high volumes? They maintain their crystal clear clarity without distortion - truly proving their worth as serious studio beasts.
Key Features:
- Expertly tuned front-firing port
- Distinguished Aramid Fibre drivers
- On-board LCD graphic EQ for easy sound optimization
Aural Experience Redefined
The impressive features don't stop there. The on-board LCD graphic EQ is an absolute game-changer! Fine-tuning your sound has never been easier or more precise.
The built-in KRK App with Room Correction tools was another pleasant surprise! It helped me get these monitors sounding perfect in my home studio setup.
Durability & Design
And let's talk about build quality - they're solid as a rock (pun intended). The rigid Kevlar drivers contribute not only to excellent audio performance but also to long-lasting durability.
Design-wise, they're sleek and professional looking - they'd be an aesthetic enhancement to any room or studio.
Final Thoughts
Overall, my experience with the KRK Rokit RP7 G4 has been incredibly positive. If you're seeking unmatched sound accuracy and clarity combined with premium build quality and design – then look no further!
These are undoubtedly some of the best monitors I've had the pleasure of using so far!
To sum up:
- Incredible sound clarity and detail
- Solid build quality ensuring longevity
-The on-board LCD graphic EQ and KRK App are excellent additions for fine-tuning your soundscape
-Sleek design that looks great in any setting
I can wholeheartedly recommend these to anyone out there who takes their audio seriously!
What You Need To Know About Focal Shape 65
The
Focal Shape 65
is a powerful speaker, with an output wattage of 220.0 watts. It runs on corded electric power, so you never have to worry about running out of battery or changing the batteries.
One main feature of this speaker is its low tweeter directivity. This means it doesn't matter where in the room you're sitting; you'll still get a good sound. Plus, it's designed without a port, so you can put it close to a wall and save space!
This speaker is full of settings that help you adjust the sound exactly how you want it. You can control the very high end sounds for perfect tuning.
There's also flax sandwich cone technology built in for controlled and articulated bass sounds, along with natural and detailed lower mid-range and upper mid-range registers.
Focal Shape 65 also gives different options for where to place it. There are fastening mechanisms on the back and underneath, so if you need to hang it on a wall or ceiling, you can! Just keep in mind that the accessories needed for hanging aren't included.
My 1 Month Review Of The Focal Shape 65
After a month of testing the Focal Shape 65, here are my thoughts:
Sound Quality
First things first, the Focal Shape 65's sound quality is just stunning. It offers a level of clarity that's simply incomparable. From delicate high notes to heart-thumping bass, every element is rendered with stunning accuracy and detail.
Whether I'm mixing tracks in my studio or simply enjoying some music, these speakers always deliver a high-resolution audio experience.
Build and Design
Apart from the exceptional sound quality, the physical build of the Focal Shape 65 is something to note. The solid construction and sleek design make it not just an audio device but also an elegant addition to my studio space.
The low-profile design fits perfectly on my desk while still leaving plenty of room for other gear. Despite their compact size, they certainly don't compromise on power or performance.
User Friendliness
The user-friendly interface has been another significant plus point. Right out of the box, setting up was a breeze - all it took was plugging them into my audio interface and turning them on.
The controls are straightforward too - no unnecessary knobs or buttons; everything you need is right there at your fingertips.
Versatility
The ability to fine-tune settings for any listening environment makes these speakers incredibly versatile. They have easily adapted to various situations over this past month - from small intimate settings to larger studio spaces.
All in all,
- The Focal Shape 65's exceptional sound accuracy has made me hear music in ways I've never experienced before.
- The sleek design and premium build quality add aesthetic appeal along with durability.
- The user-friendly interface ensures hassle-free operation
- And lastly,<vast versatility in accommodating diverse environments makes this speaker adaptable to any setting.
To sum up: after a month with the Focal Shape 65's, they've become an irreplaceable part of my audio setup due to their superior sound reproduction capabilities coupled with their sophisticated design and user-friendly nature.
Who The KRK Rokit RP7 G4 Is For & Why You Might Choose It Over The Focal Shape 65
The KRK Rokit RP7 G4 is an ideal choice for buyers who value quality and clarity in their audio. These speakers are highly durable, offering a robust build that is likely to last you a long time.
Audio Quality:
These speakers are known for their crystal clear audio, particularly when they are properly grounded, positioned and calibrated. They offer surprisingly good low ends for reference hardware. The audio beats others within the same price range, making them ideal for those seeking superior sound without the premium price tag.
Software:
The phone app that accompanies these speakers could be useful to some users. While it may seem gimmicky when compared to the actual quality of the speakers, it offers an alignment tool and visual EQ. This allows you to see how your phone mic receives audio. However, if accuracy is important to you, professional calibration tools are recommended.
Controls:
One feature that sets these speakers apart is their onboard controls that let you change different EQ ranges right on the device itself. If you find yourself in a poorly sound treated environment, these flexible controls could prove invaluable.
Although there is a minor issue with logo placement (it's used as a power indicator on the front), this doesn't affect the overall performance of these studio monitors.
If you're setting up a home studio or looking for dependable monitors for your keyboard workstation like Roland FA or looking into serious mixing applications in larger rooms with dynamic music - KRK Rokit RP7 G4 can be considered as daily driver due to its reliability and affordable price point.
Moreover, if noise levels matter to you especially while playing at lower volumes or sitting closer than 4 ft., consider checking out KRK's other models like RP5 which have been reported by users as quieter and designed for shorter listening distances compared to RP7s which pack more power with extensive low end extension and headroom.
Who The Focal Shape 65 Is For & Why You Might Choose It Over The KRK Rokit RP7 G4
Who is Focal Shape 65 For?
The Focal Shape 65 is a superior quality studio monitor best suited for professional artists, music producers, and audiophiles who demand exceptional sound quality.
If you're a music enthusiast who cares deeply about high-grade audio reproduction, you might find this product particularly appealing. It's also ideal if you spend many hours mixing or listening to music and require monitors that won't cause fatigue.
Why Choose Focal Shape 65?
Here are some reasons why choosing the Focal Shape 65 could be a wise decision:
- Sonic Superiority: Numerous reviews indicate that the Shape 65 delivers outstanding sound quality across various frequency ranges. If you've experienced challenges hearing detailed midrange frequencies with other brands, this model can make them clearer.
- Extended Listening Comfort: The sound produced by these speakers is described as 'sweet,' implying a pleasurable listening experience even over long periods. This could be an important factor if ear fatigue has been an issue with previous monitors.
- Great Investment: Despite their higher price tag compared to other models, reviewers consider them an excellent investment for anyone serious about their audio quality.
- Better Auditory Visualization: They offer excellent imaging that will let you hear exactly what's happening in your mix in terms of instrumental placement.
- Improved Mixing Accuracy : Users report being able to trust these monitors' accuracy when mixing, resulting in mixes that translate well across different playback systems.
However, there are a few notes to consider:
- These monitors lack front-facing volume control or power switches; this means adjustments would have to be made on your mixer or sound card.
- These speakers incorporate an auto off/on feature which may require some time to get used to.
If these points don't deter you and the benefits align with your needs as a music producer or audio enthusiast, the Focal Shape 65 might be worth considering for your next upgrade!
If the KRK Rokit RP7 G4 and Focal Shape 65 don't quite hit the mark for you, I've compared similar products in other blog posts that might better suit your needs.
For something at a similar performance level, check out my comparison between the KRK Rokit RP7 G4 vs Adam Audio A7V. If budget is a concern, consider reading about the KRK Rokit RP7 G4 vs M-Audio BX4.
Comparisons of high-end choices are also available in KRK Rokit RP7 G4 vs Neumann KH120 and KRK Rokit RP7 G4 vs Yamaha HS5. Each post provides detailed analysis to help you make an informed decision tailored perfectly to your needs.
FAQs
What are the particular sound characteristics of the KRK Rokit RP7 G4 and Focal Shape 65 monitors?
Both these studio monitors have their unique sound characteristics. The KRK Rokit RP7 G4 is known for its high-quality, well-rounded sound that appeals to a wide range of audio professionals. It is also equipped with a 7" driver which provides dynamic audio frequencies. On the other hand, the Focal Shape 65 has an impressive frequency range of 40Hz-35kHz which allows it to faithfully reproduce various types of sounds, making it highly versatile.
How important is room calibration when choosing between these studio monitors?
Room calibration plays an essential role in achieving optimal sound quality from your studio monitor. The KRK Rokit RP7 G4 comes with an accompanying app that allows you to calibrate the monitor based on your room's acoustics and layout. While not directly mentioned, Focal Shape 65 does not seem to have this functionality so if room calibration is important for you, then KRK Rokit RP7 G4 would likely be a better choice.
Considering my limited workspace dimensions but need for excellent sonic performance, which would be a better choice?
If workspace dimension is limited and sonic performance remains critical then you might consider the Focal Shape 65 as it offers outstanding sonic performance in a more compact design compared to many other high-end models such as KRK Rokit RP7 G4 which may require additional space due its larger size including its 7" driver.
I am into music production; how can both these studio monitors support me in creating different types of music?
The ability to accurately reproduce various types of sounds will be crucial when you're into music production. The wide frequency response range (40Hz-35kHz) offered by Focal Shape 65 makes it capable of handling different genres or styles effectively while maintaining fidelity in reproduction - whether low-bass beats or high-pitched vocals. For broader control over your sound environment however particularly tailoring output based on your space's acoustic treatment then KRK Rokit RP7 G4's room-calibration feature via app would prove beneficial.
Buyer's Guide: Important Things To Consider & Look Out For When Buying Speakers
1. Understand Your Requirements
Before embarking on your journey to buy monitor speakers, it's crucial to understand what you are looking for. Are you a music producer in need of sound engineering tools, or an audiophile seeking an immersive listening experience?
Depending on the purpose of your usage, you might opt for different types of equipment. For instance, studio monitors like the KRK Rokit RP7 G4 could be a good match for those into music production.
2. Eye the Speaker Type
Mainstream speakers and studio monitors serve different purposes. Regular speakers tend to make audio sound more appealing by enhancing certain frequencies, while studio monitors, which are essentially professional audio equipment, give a flat frequency response that provides an accurate sound reproduction - essential for sound engineers and music producers.
3. Consider the Speaker Size
Size matters when it comes to buying monitor speakers online! If you're dealing with limited space or prefer working close range with your mix, consider opting for nearfield monitors. They're designed to produce clear sounds at short distances and ideal for smaller spaces.
4. Active vs Passive Speakers
Active and passive refers to whether the speaker has built-in amplification (active) or requires an external amplifier (passive). It's recommended choosing active speakers,, like the Focal Shape 65, known for their low distortion rates and high-quality performance.
5. Scout Online Reviews
To get insider information about potential purchase prospects like sound quality or durability, take advantage of online reviews from fellow customers or professional review sites. This will help hone in on what either amateur enthusiasts or professional producers think about certain products.
6.Check Out Brands Known For Quality
Each brand brings its unique flairs and quirks into its range of products; hence pay attention to companies that have created a name in producing reliable music production gear.? Brands such as KRK Systems known for their popular Rokit series may be worth considering.
7.Take Advantage Of Online Marketplaces And Compare Prices
As a savvy shopper shopping online gives you the freedom to check out multiple stores from anywhere at any time! Use this advantage to compare prices across various digital platforms before making your final purchase decision.
About Author
Lyrics
Please save some lyrics first.