You're ready to make a big purchase, but you're having trouble deciding between these two powerhouses, the KRK Rokit RP7 G4 and the Adam Audio A7V.
Trust me, I know how difficult that decision is... especially if you have no plans on whipping out that dreaded return postage label!
You know how the saying goes, buy right, buy once! Or something like that...
Either way, I've got you covered!
I've broken down the good, the bad and the ugly of these babies, so providing you have a clear idea of exactly what you plan on doing with it, you will have a clear idea on which one is best for you, by the end of this article.
Let get into it...
At A Glance:
KRK Rokit RP7 G4
KRK Rokit RP7 G4 Pros & Cons
Pros:
Quality. Damn these are heavy duty! I have a feeling they'll last a long time.
Audio. Once you have them properly grounded, positioned, and calibrated (I use them in a somewhat sound treated room with SoundID Reference software for calibration to clean up what the sound treatment cannot), audio is crystal clear. Surprisingly good low ends for reference hardware as well. It isn't the most insane, but it beats most others at the same price range.
Software. The phone app was pretty nice. Definitely feels a bit more of a gimmicky selling point when compared to the quality of the actual speakers, but I did get some use out of the alignment tool and it was cool to see how my phone mic received audio with their visual EQ. I would still recommend using professional calibration tools though, the app is still using a smartphone mic to calibrate, that can't be great hah.
Controls. They let you change different EQ ranges right on the device itself. I didn't get much usage out of that after initially playing around with it, but it is a very cool option that I could see myself using if I was in a poorly sound treated environment.
Questionable:
Sleep mode? The front logo that lights up when they are powered on seems to dim out when they haven't been active for a while. Not sure if this saves power but if it does, another bonus.
Cons:
Logo placement. I'd love to see studio monitors of this quality not outwardly show the brand logo. The characteristics of the speaker design speaks for itself. I think using the brand logo as the power indicator and slapping it in the front was a poor choice, especially when most users will buy a pair of them and they are both on the left side. Just a small detail that may have been overlooked.
RP7s produce a noticeable hiss/white noise when playing at low volumes.
RP7s might be overkill for a small room due to their power and huge low end extension.
They don't include RCA inputs or BT capabilities (or even Airplay 2) to compete with 500-1k audiophile speakers.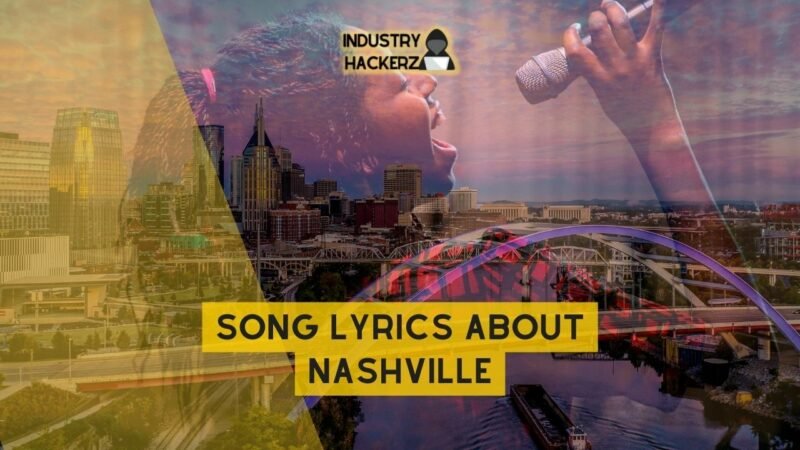 You Should Read This Next!
Adam Audio A7V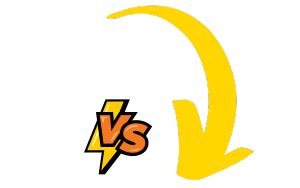 Adam Audio A7V Pros & Cons
Pros:

Great monitors if you are married to Sonarworks
Once set up, no need to worry about opening the program/plugin
Good build quality
Perfect sound quality
Upgrade from Yamaha HS5's is significant
Crazy powerful speakers with amazing sound quality
Works well for genres with fast transients
Highs on the A7Vs are solid and crispy
Can run Sonarworks profiles without the program running on the computer

Cons:

Connection process is not enjoyable
A Control software was delayed and has bugs in beta version
Impulse buying due to early shipment to customers
Mids feel less emphasized compared to highs
May need to use a headphone with good low to mid frequencies to double-check mids and lows
Key Differences Between The KRK Rokit RP7 G4 And The Adam Audio A7V
The main differences between KRK Rokit RP7 G4 and Adam Audio A7V stem from their distinct sound profiles, design features and user feedback.
KRK Rokit 7 G4, acclaimed for its clarity in low-end frequencies, is recognized for bringing a new level of creativity in sound. This monitor stands out because of the following attributes:
The usage of bi-amp professional monitor features which add to its appeal.
A reputation built on over 30 years of continuous innovation.
It provides deeper flexibility in sound production.
In contrast, Adam Audio A7V speakers' main strength lies in utilizing X-ART ribbon tweeter nearfield active studio technology which offers a high-end bright sound.
Distinct features of Adam Audio A7V include:
The T7V model from Adam is known to be less hyped but gives out a more natural sounding audio than the Rokit 7 G4.
The speakers require more time to learn due to unique characteristics like scooped low-mids and bass frequencies.
In terms of distortion or heavy drum beats, listeners have found the output from Adam A7V more pleasant.
As far as specifications like power or size are concerned, both monitors are quite similar.
The choice between these two will largely hinge on your personal sonic preferences: if you're after plenty of low-end clarity then you might consider KRK Rokit 7 G4; whereas if you prefer a brighter high end then Adam Audio's A7V could meet your needs better.
Despite these differences and user feedback, it's important to remember that these are subjective views based on individual preferences.
Ideally one should test both studio monitors personally before making any decision as it helps determine which one complements your unique auditory preferences best.
| | KRK Rokit RP7 G4 | Adam Audio A7V |
| --- | --- | --- |
| Size | 7" Powered Near-Field Studio Monitor | The A Series A7V Speaker |
| Drivers | Matching Kevlar Drivers | 7-inch woofer built from Multi-Layer Mineral (MLM) fibers and ADAM Audios handmade precision X-ART tweeter |
| Onboard EQ | DSP-driven Onboard EQ with Visual LCD | Four bands of room adaptation equalization: Bass, Desk, Presence, and Treble |
| Enclosure | Scientifically Designed Enclosure | - |
| Amplifier | Custom Class D power amplifier | - |
| Frequency Range | - | 41 Hz to 42 kHz |
| Woofer Material | - | Unique blend of mineral stone fibers that have been baked together |
| Electronics | - | DSP Based Electronics |
| Voicings | - | Two different selections, UNR and Pure. Ext option for extended functionality with A Control via the Ethernet connection |
What You Need To Know About KRK Rokit RP7 G4
The KRK Rokit RP7 G4 is a cool 7-inch powered studio monitor that brings your music to life. It has matching Kevlar Drivers that make sure your sound is smooth and even across all frequencies. So whether you're playing high notes or low ones, the sound quality is top-notch.
One thing you'll love about this monitor is its DSP-driven onboard EQ with a visual LCD. It's like having a tiny computer inside your speaker, helping tweak the sounds until they're just right for your ears. You literally get to see the changes as you make them on the screen, how awesome!
It also sports an enclosure scientifically designed for perfect audio projection. This unique design helps reduce unwanted resonances and distortions, giving you cleaner and more accurate sound reproduction.
And let's not forget about its custom Class D power amplifier that delivers tight, defined bass and crisp highs without distorting or losing clarity at high volumes.
So if you're looking for a reliable studio monitor that can handle all sorts of music production tasks, then this one's definitely worth checking out. For more details on what it can do, feel free to visit the official Rokit 7 G4 page.
My 1 Month Review Of The KRK Rokit RP7 G4
First Encounter
The KRK Rokit RP7 G4 caught my eyes from the get-go. Aesthetically speaking, it's an absolute stunner with its sleek black design and yellow cone. It's modern, a tad bit cheeky and will stand out in any studio setup.
Adapting to My Environment
I was thrilled when I realised just how versatile this thing is. Built-in DSP-driven room tuning with 25 visual Graphic EQ settings - totally a game changer for me. I worked in numerous rooms over this last month and each time, the sound has been crisp, clear and perfectly balanced.
User-Friendly Interface
I didn't need to be a tech wizard to navigate the LCD graphic display. It stacked up all the information I needed in an easily digestible format allowing me to make precise adjustments without hassle.
A Sonic Experience
Let's talk about the sound quality. The bass response is powerful yet surprisingly nuanced; I could feel each bass note resonating deep within me without sounding muddled or overpowering the mix. The highs are crisp without being shrill - honestly as good as it gets folks.
- Kevlar drivers, they really did their magic! Delivering clear mid-range frequencies that danced seamlessly with bass and treble.
- Props for delivering on low distortion too! At higher volumes, not once did I witness any audio breakup.
Durability and Longevity
I like my gear sturdy – something that can take a couple of knocks here and there without affecting performance. And boy, these monitors have surpassed my expectations! Still performing flawlessly after an intense month of usage; no rattling sounds or loose parts – just beautiful sonic goodness.
Bang For Your Buck
For its price point, you'll be hard pressed finding anything else that blows you away quite like these monitors do. Between their unmatched sound quality, aesthetic appeal, user friendly interface & durability- you're getting some serious bang for your buck!
To wrap it up: KRK Rokit RP7 G4 has been quite a worthy companion over this past month—evoking richness in every track played while making sure it looks damn good doing it!
What You Need To Know About Adam Audio A7V
The
Adam Audio A7V
is an upgrade of the award-winning A7X speaker. Its two-way design features a new 7-inch woofer, made from special Multi-Layer Mineral (MLM) fibers. This fancy material is actually lightweight but very stable - neat, right?
But that's not all! This speaker also has ADAM Audios' handmade precision X-ART tweeter. These are just big words to say it can deliver a really wide range of sounds. How wide? Try 41 Hz all the way up to 42 kHz!
Something else cool about the A7V is its DSP-based electronics. Don't worry if you don't know what that means, let's just say it's a type of tech that allows for better sound tuning and predictability than regular speakers.
Additionally, there are special settings on the back panel called Voicings. These are pre-set sound profiles. You can choose from UNR and Pure, or go for the Ext option for more features through an Ethernet connection.
Also on the back panel are four options for room adaptation equalization: Bass, Desk, Presence, and Treble. In simpler terms? They help you adjust sound to best fit your space!
My 1 Month Review Of The Adam Audio A7V
After a month of testing the Adam Audio A7V, here are my thoughts:
Sound Quality
Wow, where do I start? The sound quality is just breathtakingly amazing. I can hear every single beat and note in the music as if I'm listening live. The clarity and detail are unreal - from deep bass notes to high-pitched tones.
For someone who's big on music, these speakers have provided me a whole new level of audio experience.
• Exceptional sound clarity
• Rich bass and treble
Design
On top of delivering fantastic sound, the A7V's sleek design> is genuinely eye-catching. Its contemporary look blends well with my studio setup without sticking out like a sore thumb.
• Sleek, modern design
Ease of Use
Setting up the A7V couldn't have been easier. It was simply plug-and-play - No complicated instructions or unnecessary features to confuse me.
• Plug-and-play setup
Durability
Let's get down to this - durability matters, and over the month that I've used it, this baby has proven its sturdiness. Despite long hours of use every day (I'm talking 5-6 hours on average), there hasn't been any degradation in performance.
In conclusion, after one month with this impressive piece of equipment, I am completely sold on its superior sound quality, stylish look, easy setup and reliability. If you're an audiophile like me who wouldn't compromise on sound quality for anything else – give Adam Audio A7V a go!
Who The KRK Rokit RP7 G4 Is For & Why You Might Choose It Over The Adam Audio A7V
Who is KRK Rokit RP7 G4 for?
If you're a music producer, an audio engineer, or a keyboard player in need of studio monitors that are durable and deliver high-quality sound, the KRK Rokit RP7 G4 might be for you.
This product is also suitable for those who need to fine-tune their audio experience using professional calibration tools.
Why might someone buy KRK Rokit RP7 G4?
Several reasons could motivate someone to choose this product:
• Durability: Based on customer reviews, these monitors are heavy duty and have a long lifespan.
• Sound Quality: Once properly grounded, positioned, and calibrated, the KRK Rokit RP7 G4 delivers crystal clear sound with surprisingly good low ends. It stands out among other reference hardware at the same price range.
• User-Friendly Interface: With the phone app and on-device EQ range controls, users can easily adjust their audio settings.
However, if you're looking for a quiet pair of speakers or those with Bluetooth capabilities or RCA inputs, these might not be your best bet. Some users mentioned noticeable white noise or "hiss" when playing at low volumes. Others wished it had more connectivity options.
Choosing between size options like RP5s (quieter) and RP7s (more powerful), could depend on your room size and preferred listening distance.
So while the phrase "the bigger - the better" might not necessarily apply to these speakers, their performance seems to justify their price point.
In terms of aesthetics though, be aware that the brand logo is prominently displayed as a power indicator on both speakers - something that some professionals prefer not to see.
Overall though if you value durability, sound quality over noise level and don't mind lack of modern connectivity options – I believe you would get a great value from purchasing KRK Rokit RP7 G4.
Who The Adam Audio A7V Is For & Why You Might Choose It Over The KRK Rokit RP7 G4
Who is Adam Audio A7V for?
The Adam Audio A7V is perfect for music enthusiasts and professionals who value exceptional sound quality and are seeking a noticeable upgrade in their studio equipment.
If you've been using monitors like the Yamaha HS5's, which are limited yet efficient, you'll find the transition to the A7V's a game-changer.
Why Choose Adam Audio A7V?
You might choose to buy this product for several reasons:
• Superior build quality: The sturdy build of these monitors ensures durability - making it an investment that you can enjoy in your studio for many years.
• Exceptional sound quality: Once set up correctly, these speakers offer excellent sound quality. The high frequencies on the A7Vs are among the most "solid" and "crispy".
• Sonarworks compatibility: If you are using Sonarworks, these monitors stand as the best choice since you can run the profiles without having to open up the program on your computer.
• Tremendous power: These monitors pack quite a punch with their power. Perfect for those who want a huge sound, but still maintaining an incredible quality of sound.
Note to buyers
Be aware that setting up these speakers with your PC might require purchasing additional cables like ethernet cables and a USB switch.
Moreover, there seem to be some issues with their A Control software - it's still in beta version and could be quite buggy. However, once all installation hiccups are smoothed out; you'll get to experience its perfect sound daily.
It's also important that if you're into genres with fast transients or if your focus is more into mids and lows rather than high frequencies; pairing it up with good headphones like Neumann NDH 30 will complement nicely.
In conclusion, while not being most accurate or natural-sounding studio monitors out there; they still work exceptionally well providing immense power and detail once accustomed with them. Their compatibility with Sonarworks adds another beneficial factor choosing them as an upgrade for your studio equipment.
If the KRK Rokit RP7 G4 and Adam Audio A7V aren't quite hitting the mark for you, don't worry - I've got you covered. I've also done some comprehensive comparisons between several other similar products that you might find more to your liking.
Check out my posts comparing the KRK Rokit RP7 G4 vs M-Audio BX4, KRK Rokit RP7 G4 vs Neumann KH120, KRK Rokit RP7 G4 vs Yamaha HS5 and KRK Rokit RP7 G4 vs Kali Audio LP-6 V2.
These detailed reviews should give you a clear idea of what each of these products has to offer, helping you make an informed decision when it comes to choosing the best speaker for your needs.
FAQs
What kind of additional features do the KRK Rokit 7 G4 and Adam Audio A7V monitors have that might influence a potential buyer's decision?
The KRK Rokit 7 G4 is equipped with bi-amp professional monitor features, which provide greater control over sound production. This could be a deciding factor if you're interested in deep customization. On the other hand, the Adam Audio A7V uses X-ART ribbon tweeter nearfield active studio technology which gives it a high-end bright sound. If you're after this particular type of sound quality, then these studio speakers would be more appealing to you.
In terms of durability and build quality, how do the KRK Rokit RP7 G4 and Adam Audio A7V compare?
Both speakers are built on years of innovation – 30 years for KRK, making them reliable options in terms of durability and build quality. However, individual experiences might vary depending on how well they are maintained or used.
Do both monitors cater to all genres or specific types of music styles?
While both monitors can handle various music styles effectively due their versatile features, there may be some genres where one performs better than other. For instance, if your mix contains heavy drum beats or distortion sounds then Adam Audio's A7V, with its pleasant output for such sounds should be considered. On contrary if your work demands excellent low-end clarity then KRK Rokit 7 G4 would possibly cater better to your needs.
If I am beginner would one monitor offer an easier learning curve than the other?
If you're a beginner looking for an easier learning curve then probably the KRK Rokit RP7 G4 would suit you better as it is praised for its ease-of-use and flexibility in sound production capabilities whereas Adam Audio's A7V suggested that it takes longer time to learn due to its scooped low-mids and bass frequencies.
Buyer's Guide: Important Things To Consider & Look Out For When Buying Speakers
1. Define Your Purpose: Studio Monitors vs Regular Speakers
When considering monitor speakers, it's crucial to know what you're after. Studio monitors, like the KRK Rokit RP7 G4 or Adam Audio A7V, are designed for professionals needing accurate sound reproduction to mix and master music.
They offer flat frequency response and superior audio quality that regular speakers may not provide.
2. Active Speakers: Plug-and-Play Convenience
While passive speakers require an external amplifier, active speakers come with built-in amplifiers. This feature makes them much more user-friendly; you can plug them straight into your audio source without worrying about additional gear or cables.
The KRK Rokit RP7 G4 is a great example of an active speaker that delivers excellent sound performance right out of the box.
3. Size Matters: Choose According to Your Space
The size of monitor speakers directly influences their sound performance. As appealing as a pair of large studio monitors may seem, they might not be the best choice if your space is cramped or acoustically challenging. Smaller monitors are more suitable for such spaces – like the compact Adam Audio A7V.
4. Delve Into Frequency Response
In essence, frequency response refers to how well a speaker reproduces audio across different frequencies — from deep lows (like bass) through mids (vocals and most instruments) up to high-frequency sounds (say cymbals in a song).
Accurately reproducing this range is where top-quality studio monitors like the Adam Audio A7V shine; they deliver balanced treble and bass without coloration.
5. Prioritize Accuracy Over Loudness
Although many people associate great speakers with loudness, in the realm of studio monitoring, accuracy trumps all other aspects concerning volume levels when evaluating speaker performance.. Monitors such as the KRK Rokit RP7 G4 prioritize delivering precise and clear output over sheer loudness so you can hear every detail in your mix.
6. Explore Loudspeaker Technology
Acoustic technology varies widely among monitor speakers — it's what sets each model apart! For instance, the bi-amped system used in the KRK Rokit RP7 G4 ensures each driver gets its own dedicated amplifier for optimal efficiency while maintaining high-caliber audio quality.
7.Use Speaker Comparison Tools Online
And finally - use online comparison tools! Many reputable websites offer detailed comparisons between popular models based on specifications and customer reviews which will guide you through choosing which speaker suits best your needs.
When comparing models like Adam Audio A7V and KRK Rokit RP7 G4 remember that ultimately it's about finding what works for you - both these models have advantages that might be more or less relevant depending on your specific needs.
About Author
Lyrics
Please save some lyrics first.