You're ready to make a big purchase, but you're having trouble deciding between these two powerhouses, the Focal Shape 65 and the Kali Audio LP-6 V2.
Trust me, I know how difficult that decision is... especially if you have no plans on whipping out that dreaded return postage label!
You know how the saying goes, buy right, buy once! Or something like that...
Either way, I've got you covered!
I've broken down the good, the bad and the ugly of these babies, so providing you have a clear idea of exactly what you plan on doing with it, you will have a clear idea on which one is best for you, by the end of this article.
Let get into it...
At A Glance:
Focal Shape 65
Focal Shape 65 Pros & Cons
Pros:

High quality sound.
Enhanced midrange detail, extended top end, faster woofer speed and more natural sounding bass compared to previous models.
Very revealing and wider imaging sweet spot.
They sound very sweet, suitable for long hours of listening.
Auto off/on feature is less finicky than previous models.
Excellent sound quality and detail in both higher and lower range frequencies.
Great investment despite the high price.
Recommended for smaller spaces and can be positioned near a wall.
Enables quicker work due to their honest sound.
Sound translates very well when listening to mixes on other playback devices.

Cons:

On & off switch is not located in front.
No volume control on the units.
Price is considered high.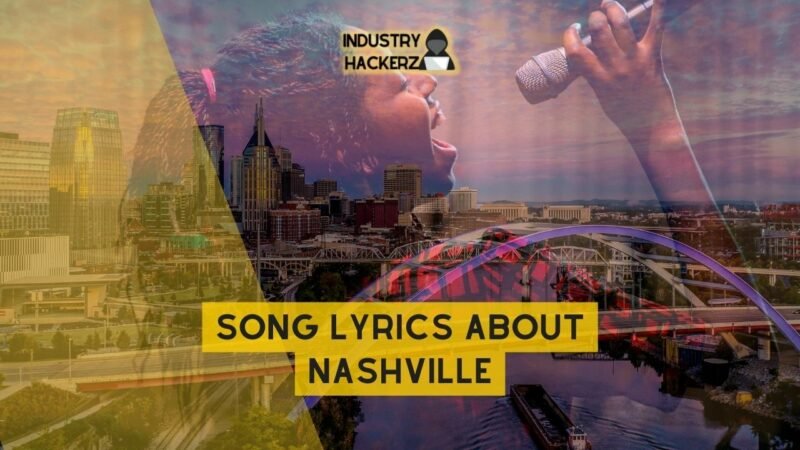 You Should Read This Next!
Kali Audio LP-6 V2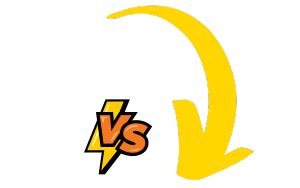 Kali Audio LP-6 V2 Pros & Cons
Pros:

Great value for the money
Pretty well behaved frequency response
Good for desk use
Lots of options on the back
Soft and sweet sound with plenty of low-end
Loads of clarity in the mids and hi-end
Great imaging
Flat, neutral sound for accurate mixing
No built-in EQ for accurate track analysis
Present but not overpowering low end
Balanced high end
Multiple connection options
More than what you pay for

Cons:

Annoying blue light that cannot be turned off
Pretty big in size
Not very loud, especially at a distance
No high pass filter option for using with a sub
Key Differences Between The Focal Shape 65 And The Kali Audio LP-6 V2
The main differences between Focal Shape 65 and Kali Audio LP-6 V2 are primarily based on sound quality, performance, and user preference.
Focal Shape 65 is appreciated for its crisp, tight sound . The accuracy and clarity it delivers are held to be superior to both Kali LP-6 V2 and other notable brands. However, the Focal Shape 65 has been critiqued as being a little too heavy on the bass frequencies. It also appears to have a slight deficiency in mid-range sounds.
In contrast, the Kali Audio LP-6 V2 offers impressive performance with a frequency response of 38-25,000 Hz. The speaker boasts of a 6" woofer providing excellent mixes at an affordable rates. This suggests that it's not only cost-effective but also delivers high-quality sound for professionals or audiophiles alike.
Key points of comparison include:
Distortion: Focals have lower distortion compared to other monitors.
Dispersion: Focals offer wider dispersion effect however its appreciation depends on individual listening preferences.
Likewise when compared with popular brands like Yamaha hs7 or Genelec 8330 - while both Focal Shape 65 and Kali Audio Lp6 offered excellent quality - Genelec was perceived superior by reviewers.
Ultimately, choosing between the two models might come down to your specific needs. If you prefer increased bass frequencies, then Focal Shape could be your choice. On the other hand if you need good mid-range performance without breaking bank then Kali LP-6 V2 would serve well.
In conclusion these are both top-tier speakers fit for any professional applications including music production and studio monitoring.
Output wattage: 40.0 watts
Power source type: corded electric
Here's the HTML table:
```html
| Specifications | Focal Shape 65 | Kali Audio LP-6 V2 |
| --- | --- | --- |
| Special Features | Low tweeter directivity, Designed without a port, Flax sandwich cone, Fastening mechanisms | 3D Imaging Waveguide, Dual Layer Voice Coil, Low Noise Port Tube, Boundary Eq, High Output Audio Monitors |
| Output Wattage | 220.0 watts | 40.0 watts |
| Power Source | Corded Electric | Corded Electric |
```
This table displays the specifications, special features, output wattage, and power source for both the Focal Shape 65 and the Kali Audio LP-6 V2.
What You Need To Know About Focal Shape 65
The Focal Shape 65 is a super cool speaker that's perfect for your music needs. Its low tweeter directivity feature means you can listen to your tunes from almost anywhere in the room. Plus, it doesn't have a port, so you can put it near a wall and it'll still sound great.
This speaker has lots of settings so you can customize your sound- pretty neat, right? It's got accurate control for high end sounds, which means your music will always be clear and crisp.
But what makes the Shape 65 really unique is its Flax sandwich cone. This gives you deep, thumping bass and amazingly detailed mid-range sounds.
Don't worry about where to put it- this speaker comes with handy mechanisms on the back and bottom for hanging on a ceiling or wall (although you need to find the fastening accessories yourself).
At an impressive 220 watts and with an electric cord power source, this speaker packs quite a punch!
To learn more, visit the official page.
My 1 Month Review Of The Focal Shape 65
Initial Impressions
From the moment I unboxed my Focal Shape 65 monitors, I knew I was in for a treat. The build quality was impressive, solid and substantial with its wood finish, definitely built to last.
Must say it was a refreshing change from all the generic plastic speakers one comes across these days.
Set Up and Installation
Installation was a breeze. It took me less than half an hour to get everything up and running. The speakers came with comprehensive instructions.
They released my inner tech-wizard! Plus, their dual inputs (XLR and RCA) meant that connecting them to my various audio gear was painless.
The Listening Experience
I've been using the Shape 65's for about a month now, and they've made a world of difference in my home studio set-up.
• The sound clarity is exceptional. Each note is crisp and well-defined without being overly bright or harsh.
• The bass response is fantastic. It's punchy without overwhelming other frequencies.
• The mid-range is balanced beautifully. This makes listening to varied genres of music such as pop, rock, classical or jazz an absolute pleasure.
• Spatial imaging is another area where these monitors shine. Their design allows them to project sound in almost every direction providing an immersive listening experience.
Noise Reduction Technology
One of my favourite aspects of these speakers is their innovative noise reduction technology.
Focal has done an excellent job at minimizing unwanted resonances which in turn help produce pure sound output.
Listening at high volumes doesn't distort the audio - it's crystal clear throughout.
Aesthetics
In addition to sounding top-notch, these monitors look stunning too-they're sleek yet classic & fit right in with any room decor!
To sum up, after using it over the past month,I can't recommend Focal Shape 65 enough- a superb blend of acoustic performance,durability & aesthetic appeal!
What You Need To Know About Kali Audio LP-6 V2
The
Kali Audio LP-6 V2
is a speaker that brings 3D sound right into your space. Its 3D Imaging Waveguide feature lets you hear a wide, deep soundstage from just two speakers. That means the music comes to life around you!
This speaker also has something called a Dual Layer Voice Coil. This fancy coil lets the speaker move more air, which gives it clear sound and less distortion. It's like having high-definition audio right in your room.
Worried about noise? The Kali Audio LP-6 V2 has a Low Noise Port Tube that makes sure the bass sounds smooth and punchy without adding extra noise.
One of the best features of this speaker is its Boundary EQ. This lets you adjust the sound based on where you place the speaker in your room. So whether you're using it for home studios, editing bays or control rooms - it will always give great sound.
Finally, this beast of a speaker can pump out 85 dB of continuous output at roughly 6 feet away! That's louder than your average conversation but still maintains crystal clear sounds - perfect for just about any listening space!
With all these features packed into one, no matter how or where you use it, Kali Audio LP-6 V2 is designed to deliver top-notch audio performance every time.
My 1 Month Review Of The Kali Audio LP-6 V2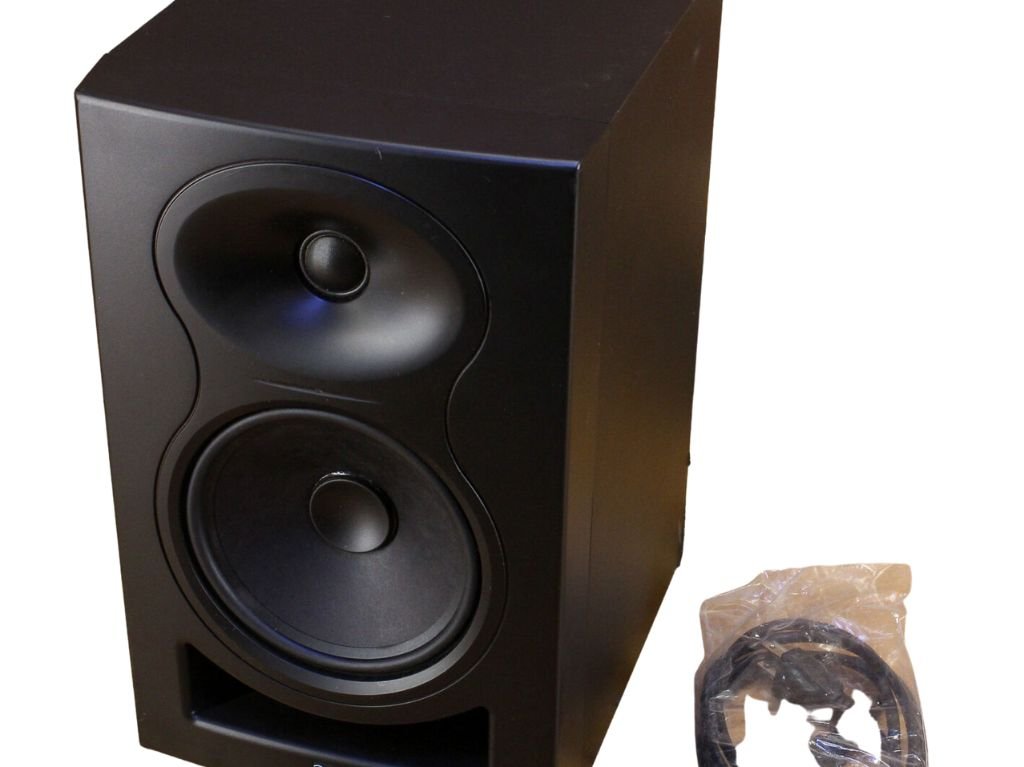 After a month of testing the Kali Audio LP-6 V2, here are my thoughts:
Sound Quality
The sound quality of these speakers is phenomenal. They present an incredibly balanced profile, with every note and instrument perfectly isolated. I could listen to my favorite tracks and hear details that I had never noticed before.
Bass Response
The bass response is an area where the Kali Audio LP-6 V2 shines. It's tight, deep, and packs a punch without ever sounding muddy or overwhelming the rest of the mix.
Treble Clarity
At high frequencies, these speakers maintain their clarity remarkably well. Even at high volumes, there's no hint of distortion or harshness—just pure crystalline sound.
Versatility
From jazz to rock to electronic music, every genre sounds absolutely incredible on these speakers. They're wonderfully versatile and truly excel across a wide variety of musical styles.
Durability & Design
In terms of design and durability, these speakers feel solidly built and look sleek and modern—an attractive addition to any studio or listening room. After a month of regular use, they've held up perfectly—no signs of wear or tear at all.
Set-Up & Ease-of-Use
Setting up was straightforward right out the box; no fussing around with complicated instructions—just plug in and play. Even for those who might not be technically inclined,easiness in use would certainly be appreciated.
In conclusion...
This past month using Kali Audio LP-6 V2 has been a joy from start to finish—a true game changer for music enthusiasts like myself. These aren't just regular speakers; they offer an audio revelation that transforms how you experience your favorite tracks.
• Phenomenal sound quality - balanced profile
• Deep bass response – clear even at high volumes
• High-level versatility across different genres
• Excellent durability – sleek design
• Easy set-up straight from the box.
Who The Focal Shape 65 Is For & Why You Might Choose It Over The Kali Audio LP-6 V2
The Focal Shape 65 is for those who prioritize high-quality sound, including music enthusiasts and professionals working in the audio industry. It is a particularly compelling option if you're looking for an upgrade to your existing studio monitors.
There are several reasons why you might opt for this product:
1. Accuracy across all frequency ranges: Users have noticed that the Shape 65 provides more detail, showcasing improvements at every frequency range compared to previous models. The midrange, which is often hard to capture correctly, shines in particular.
2. Prolonged usage without fatigue: These speakers are specifically designed to sound 'sweet', making it comfortable for long-term listening.
3. Better Imaging: As compared to previous models like the Focal Alphas, the Shape 65's provide a wider sweet spot which means you don't have to struggle with finding the perfect position for optimal sound performance.
4. Detailed Sound: Many users praise these speakers for their ability to reveal fine details in music that were previously not apparent on other speaker systems.
However, there are some potential points of inconvenience as well that should be considered:
• The auto off/on feature might take some time getting used to.
• The physical design lacks front-facing on/off switches and volume control.
To summarize:
Focal Shape 65 could be the right choice if you place a high value on sound accuracy and detail in both high and low-frequency ranges and wish to upgrade from your current studio monitors or speakers. Its excellent performance in extended listening sessions also makes it ideal for professionals who spend long hours working with audio content.
However, it may not be suitable if you prefer having easy access to physical controls like volume adjustment or power buttons.
Do remember: these speakers come on the higher end of the price scale but based on user reviews, they represent a great investment with many users expressing satisfaction post-purchase despite initial reservations about price.
Who The Kali Audio LP-6 V2 Is For & Why You Might Choose It Over The Focal Shape 65
Who is Kali Audio LP-6 V2 for?
The Kali Audio LP-6 V2 is tailor-made for the discerning audiophile, music producers, and home studio owners who crave for an authentic and balanced sound delivery. These are astoundingly suitable if you seek a reliable set of speakers which offer high-quality audio at a reasonable price.
Why might somebody choose to buy it?
Here are some compelling reasons why the Kali Audio LP-6 V2 could be the perfect fit for your needs:
• Value for money: One of the striking features of these speakers is their commendable value proposition. They've been lauded for their impressive quality in relation to their cost.
• Frequency response: The frequency response is well rounded, offering great out-of-the-box performance, though you might need to EQ them slightly depending on room acoustics.
• Plethora of options: The back panel holds a multitude of options - RCA, TRS and XLR connections as well as LF or HF trim controls. This means you can tweak the sound output to your liking and connect multiple devices at once.
• Suitable for desk setup: If you're looking to spruce up your desk with great sound, these speakers are an excellent choice due to their sonic capabilities. But be mindful of the size; they are slightly larger than some competitive options.
• Balanced bass and treble:You will appreciate its neutral sound profile that provides a realistic replication of both low-end frequencies without being overpowering and high-end clarity.
However, potential buyers should note that these speakers may not reach extremely loud volumes comfortably—especially at some distance—and also have an always-on blue light that some users found bothersome.
Whether it's listening to music or mixing tracks in your home studio, the Kali Audio LP-6 V2 has been endorsed by both regular users and professionals alike due to its performance capabilities coupled with its cost-effectiveness—a testament backed by Hans Zimmer's mastering engineer preferring them over established brands like JBL.
If the Focal Shape 65 and Kali Audio LP-6 V2 don't quite meet your needs, don't worry because I've got you covered with comparisons of other similar products. You might find my post on Focal Shape 65 vs Genelec 8010A insightful.
Or perhaps you'd be interested in how the Focal Shape 65 stacks up against the JBL One Series 104, which you can check out in my comparison post.
Another viable alternative could be the IK Multimedia iLoud MTM; I pit it against the Focal Shape 65 in this informative article. Lastly, don't forget to explore my piece comparing the Adam Audio A7V and M-Audio BX4 right here.
Why settle when you can find a product that best matches your specific needs? Happy hunting!
FAQs
What specific features of the Focal Shape 65 contribute to its clear and accurate sound?
The Focal Shape 65 boasts a unique speaker configuration and advanced technology. It uses an innovative flax sandwich cone in its woofers, which significantly enhances the clarity of sound by reducing internal resonances. Furthermore, it incorporates Focal's 'TMD' (Tuned Mass Damper) technology that stabilizes the dynamic behavior of the surround according to resonance, avoiding deformation and ensuring distortion-free sound.
How does Kali Audio LP-6 V2 manage to offer such excellent performance at an affordable price?
Kali Audio LP-6 V2 is designed with a focus on providing professional-grade performance at a budget-friendly cost. The company has managed this by optimizing manufacturing techniques and minimizing unnecessary costs without compromising on quality. This includes utilizing high-quality components for important features like its large voice coil or woofer design while keeping other elements simple yet effective.
If I prefer a balanced frequency response throughout all ranges, including mids, which one would suit me better?
If you're looking for more balance across all frequencies including mids, then you may want to consider the Kali Audio LP-6 V2. While both speakers excel in their unique ways, the slight deficiency in mids noted for the Focal Shape 65 may not cater perfectly to your preference for balanced audio reproduction.
Why might one opt for brands like Yamaha hs7 or Genelec 8330 over these two options?
Brands like Yamaha hs7 or Genelec 8330 are often chosen due to their long-standing reputation within professional audio circles. Genelec monitors are known for their remarkable accuracy across all frequency ranges while Yamaha hs7 is famous for its honest flat response in sound reproduction–ideal qualities when mixing music professionally. However, these models typically come with a higher price tag compared with Kali Audio LP-6 V2 or even Focal Shape 65.
Buyer's Guide: Important Things To Consider & Look Out For When Buying Speakers
1. Understand Your Audio Production Needs
Your audio production requirements and how you plan to use the monitor speakers should be paramount when planning your purchase. Are you a professional music producer, a content creator, or an audiophile wanting perfect sound quality?
The answer to this question will determine the type of monitor speakers you need. If you're into advanced audio production, for instance, you might want to consider professional recording equipment models like the Focal Shape 65 vs Kali Audio LP-6 V2.
2. Consider Sound Quality and Frequency Response
A speaker's sound quality is perhaps its most essential aspect. Not all monitor speakers are created equally; they differ significantly in terms of their frequency response and overall sound output quality.
Some models have better low-frequency response, while others excel in mid-range frequencies; choose according to what sounds suit your needs best.
3. Compare Different Models Thoroughly
Before making any buying decision, it's crucial to carry out a detailed speaker comparison. Make sure to spend some time comparing different studio monitors' features and specifications—like the Focal Shape 65 vs Kali Audio LP-6 V2—to see which will suit your needs best in terms of performance, durability, and cost-effectiveness.
4. Budget Wisely
Monitor speakers come at varying price points depending on their features and specifications.
Be sure to set a realistic budget that accommodates both affordability and quality before shopping online for your studio setup.
5. Pay Attention to Brand Reputation
Brand reputation is important when buying any product online—monitor speakers included! Look out for brands with positive customer reviews and stellar ratings in delivering superior sound quality products suitable for music production gear.
6.Verify Return Policy
When shopping online for anything – especially tech equipment – it's always wise to check the seller's return policy beforehand because there's always that slim chance that what arrives isn't quite what was expected or there could be some unforeseen technical difficulties.
7.Look into Extras Included
Some monitor speakers come with additional elements like acoustic isolation pads or cables so make sure you take note about these extras before making your ultimate decision as they can often tip the scales between two similarly priced models.
About Author
Lyrics
Please save some lyrics first.