You're ready to make a big purchase, but you're having trouble deciding between these two powerhouses, the Focal Shape 65 and the JBL One Series 104.
Trust me, I know how difficult that decision is... especially if you have no plans on whipping out that dreaded return postage label!
You know how the saying goes, buy right, buy once! Or something like that...
Either way, I've got you covered!
I've broken down the good, the bad and the ugly of these babies, so providing you have a clear idea of exactly what you plan on doing with it, you will have a clear idea on which one is best for you, by the end of this article.
Let get into it...
At A Glance:
Focal Shape 65
Focal Shape 65 Pros & Cons
Pros:
High sound quality.
Provides more midrange detail, extended top end, more woofer speed and natural sounding bass.
Excellent for long hours of listening without causing fatigue.
Wide imaging sweet spot, very revealing.
Auto off/on feature that works better than previous models.
Good for both tracking and mixing without a sub.
Can be positioned near a wall and work well in smaller spaces.
Sound translates well when listening on other devices.
Cons:
The on & off switch is not located in the front.
No volume control on the units, requires a mixer or sound card.
Pricey.
Requires some patience and time to get used to, especially with the auto off/on feature.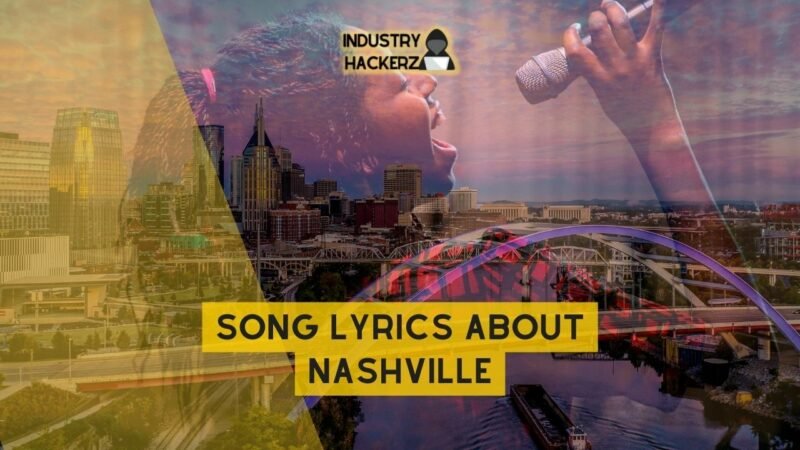 You Should Read This Next!
JBL One Series 104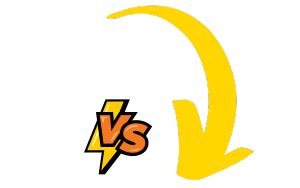 JBL One Series 104 Pros & Cons
Pros:
- Designed for optimum performance at arms length
- Reproduces digital masters well
- Accurate sound
- Good entry-level reference system
- Fantastic imaging
- Balanced sound
Cons:
- Bottom-heavy bass
- Light upper bass in some instances
- Peakiness in the top end
- Thin midrange
- Nonexistent low end
- Distorts easily
- Not a ton of fun to listen to
- Issues with volume and power
- Lack of spacious soundstage
- Unstable base
- Loose power cord
Key Differences Between The Focal Shape 65 And The JBL One Series 104
The main differences between Focal Shape 65 and JBL One Series 104 are mainly found in their sound reproduction characteristics, design, and pricing.
Focal Shape 65 is lauded for its controlled and well-articulated bass, wide-ranging midrange, and clear high frequency. This studio monitor uses a unique feature: a flax sandwich cone that results in more neutrality and less coloration of the sound.
The Focal Shape 65 provides its full potential from a listening distance of one meter away. Furthermore, it has an impressive frequency response range from 40 Hz - 22 kHz.
In contrast to the Focal Shape 65's robust specs, the JBL One Series 104, while not as rich in sound profile as its counterpart, stands out for its own strengths.
It delivers detailed neutral sound with balanced quality.
In addition to its reputable sound delivery, it is also known for its stylish compact design - a perfect choice if you have limited desk space.
The JBL One Series is notably an excellent budget monitor option as it offers good sound quality at a reasonable price.
Both monitors are well-received in their respective categories- with the Focal Shape positioned as a higher-end model noted for accuracy and detail while the JBL One series shines as an affordable yet reliable option that doesn't compromise on sound quality.
However, they differ significantly in terms of pricing; the Focal Shape being more expensive than the JBL One Series. Hence prospective buyer's choice might depend on budget constraints as well as specific requirements concerning audio fidelity and monitor size.
In conclusion, both products offer great performance within their individual market segments but vary largely based on price point and features offered; customers who value extensive audio range might lean towards Focal Shape while those needing space efficiency – or operating on a tighter budget – could find JBL One Series more appeasing.
| Specifications | Focal Shape 65 | JBL One Series 104 |
| --- | --- | --- |
| Directivity | Low tweeter directivity for a flexible listening position | - |
| Design | Designed without a port allowing it to be placed near a wall | Acoustically optimized for desktop Placement |
| Settings | Numerous settings for optimal integration & accurate control, even in the very high end | Three sets of inputs allow connection with professional equipment, personal music players and consumer products |
| Cone | Flax sandwich cone: controlled & articulated bass; natural & detailed lower mid-range; & upper mid-range registers | - |
| Fastening Mechanisms | Fastening mechanisms present on the back and underneath the loudspeaker: for installing on the ceiling or a wall (fastening accessories not supplied) | - |
| Output Wattage | 220.0 watts | Integrated 60-watt Class D power amplifier; 30 watts distributed to each speaker |
| Power Source Type | Corded electric | - |
| Input Connectors | - | 2x 1/4-inch balanced; 2x RCA; 1x 1/8-inch unbalanced |
| Additional Features | - | Smart features include front-panel volume control and headphone jack with speaker mute feature |
| Purchase Includes | - | 1x extension monitor speaker wire (2-Conductor, 2 meters); 1x 1/8-inch (3. 5 mm) to RCA audio cable; 1x AC power cable; 1x quick setup guide |
What You Need To Know About Focal Shape 65
The
Focal Shape 65
is just what you need for top-notch sound. This loudspeaker has some cool features that make it stand out. First, it offers low tweeter directivity, meaning you can listen to your favorite tunes from pretty much any spot in the room and enjoy great sound quality.
Is it hard for you to find a good spot to place your loudspeaker? Not a problem with the Focal Shape 65! Its design doesn't include a port, which means you can put it right next to a wall without any issues.
This speaker also provides lots of options for perfect integration and exact control. It's perfect even when playing very high-end sounds. And guess what? It's all about that bass (and the mids too)! The Focal Shape 65 uses something called a flax sandwich cone which gives the bass sounds extra depth and clarity, while keeping the mid-range clear and detailed.
Maybe you want to hang your speaker on the wall or ceiling? The Focal Shape 65 makes it easy since there are special fastening mechanisms on the back and underneath. Please note, though, they don't include any fastening accessories with this speaker.
Lastly, we should talk about power – with an output wattage of 220 watts and powered by corded electric – this bad boy is going to hit those high notes!
We hope this info helps make your decision easier!
My 1 Month Review Of The Focal Shape 65
Introduction
After a whole month of using the Focal Shape 65, I can honestly say it's been a game-changer for me. These studio monitors have become an essential part of my daily routine - like that quintessential cup of coffee.
First Impressions
When I first got the Focal Shape 65, I was immediately taken by its sleek design and compact size. It was easy to set up, too - it felt like a breeze even for a tech novice like me. The controls were self-explanatory and within reach.
Hands-on Experience
But let's talk about the sound quality, because that's what really matters in this piece of equipment. From day one, the high-resolution audio quality was superb.
• The bass response is rich and deep. My favourite tracks never sounded so good.
• The mid-range frequencies are sharp and clear. It adds such depth to my music.
• High-end frequencies are well-reproduced without any harshness or distortion.
The Focal Shape 65 has also introduced me to an entirely new level of listening experience with its different modes. Depending on what kind of sound space I fancy that particular day, I could switch from 'Neutral', 'Bright' or 'Dark' modes with seamless ease.
One thing that sets this speaker apart was its LCD display with visual EQ graphs. They were not only fun to look at but helped me understand how my music is being processed.
Longevity
After all these days of rigorous use, it still feels brand new! They certainly did not skimp out on the build quality; it has held up excellently.
The Verdict
In conclusion, if you're looking for studio monitors that offer excellent audio quality, versatility and durability in one neat package - then let me tell you: your search stops at the Focal Shape 65s. It doesn't get much better than this in this price range.
What You Need To Know About JBL One Series 104
The
JBL One Series 104
are versatile reference monitors that work well with most desktops, laptops and recording gear, making them a great pick whether you're working from home or in a professional studio. Thanks to their acoustic optimization for desktop placement, you can expect clear, accurate sound no matter where you set them up.
You'll find three sets of inputs on these monitors. This means they can easily connect with everything from high-end professional equipment to your personal music player or other commercial products. It's all about giving you flexibility and ease-of-use.
In terms of smart features, the front-panel volume control and headphone jack are definitely worth mentioning. Plus, there's a handy speaker mute feature that's useful when you're using headphones.
The JBL 104s come armed with a coaxial 4.5-inch LF driver and a 0.75-inch soft-dome HF driver for delivering detailed sound reproduction across all frequencies. And with an integrated 60-watt Class D power amplifier providing 30 watts to each speaker - they're plenty powerful too!
For connecting your devices, the JBL One Series offers two balanced 1/4-inch inputs, two RCA inputs and one unbalanced 1/8-inch input. This is sufficient for connecting various audio sources without any compatibility issues.
When purchasing this pair of monitors you will also receive an extension monitor speaker wire (2-Conductor, 2 meters), a 1/8-inch (3.5 mm) to RCA audio cable for connecting portable devices like smartphones or MP3 players, an AC power cable for powering the speakers and a quick setup guide to help get everything up and running without any hiccups.
My 1 Month Review Of The JBL One Series 104
Initial Impressions
After a month of testing the JBL One Series 104, here are my thoughts. My first impression was how sleek and stylish these speakers look. The compact design is perfect if you're short on space, yet they still deliver a big sound that fills the room.
Sound Quality
Sound quality is, of course, a major priority when it comes to speakers, and I'm happy to report that the JBL One Series 104 doesn't disappoint. I've used them for everything from listening to music, watching movies and even for some casual gaming sessions. The highs are crisp, the lows have depth but don't overpower the mids which remain clear and distinct.
User Experience
Setting up these speakers was straightforward thanks to the user-friendly manual. On top of that, their high-quality construction gives me confidence they'll last for years.
• Easy setup
• Durable construction
• Compact design
In Summary
In conclusion, after using JBL One Series 104 for a month now I can confidently say - sound quality isn't compromised because of its size. Whether you're an audiophile or just someone who appreciates good sound, you should definitely consider adding these speakers to your setup.
They deliver in all aspects – aesthetics, durability and most importantly – audio output.
I'm really happy with this purchase!
Who The Focal Shape 65 Is For & Why You Might Choose It Over The JBL One Series 104
Focal Shape 65: The Perfect Choice for Audiophiles & Professionals
The Focal Shape 65 is a top-tier choice specifically designed for the discerning ears of audiophiles and professional music producers. If you are someone who values exceptional sound quality, this product could be the perfect fit for your studio or listening room.
Rich, Detailed Sound
Reviews from users highlight that Focal Shape 65 provides a rich, detailed sound experience - with power across the frequency range. Especially noted is the detailed midrange which many other speakers in this price range tend to lack. This makes these speakers perfect for those who want a well-rounded and immersive audio experience.
Achieving Tonal Balance
One of the pain points tackled by Focal Shape 65 is achieving tonal balance in your mixes. Users have observed that these monitors provide an exceptional level of clarity when it comes to adjusting EQs and compressors in a mix.
Extended Listening Sessions
If you're someone who spends long hours mixing or simply enjoying music, comfort during extended listening sessions can be crucial. The good news? Focal Shape 65 earns high marks for its pleasant and fatigue-free listening experience over prolonged periods.
Auto Off/On Feature
An appreciated feature mentioned by users is the auto off/on function which ensures ease-of-use even during longer working sessions.
Key reasons why someone might choose to buy Focal Shape 65:
Detailed audio reproduction across all frequencies.
Gives clear insights into changes made within mixes.
Pleasant sonic signature allows longer listening periods without fatigue.
User-friendly features such as auto off/on functionality.
There are certain aspects some buyers wish were different such as the location of the power switch at front and an integrated volume control option on these units. Despite these minor setbacks, users feel very content with their decision to invest in this product due to its unmatched audio performance.
Focal's reputation precedes them as they've been known for high-quality sound systems over years now. As stated by one user, "Don't think twice just buy these and I'll promise there won't be any regrets." The Focal Shape 65 isn't just another studio monitor—it's an investment towards quality music production & appreciation.
Who The JBL One Series 104 Is For & Why You Might Choose It Over The Focal Shape 65
Who is JBL One Series 104 for?
The JBL One Series 104 is designed for those seeking an entry level set of reference speakers. Particularly, music producers, audio engineers, or enthusiasts setting up a home studio or simply wanting high-quality sound reproduction at their workstation, might find these speakers very impressive.
If you are someone who likes to work with your speaker setup at an arm's length distance for maximum performance, the 104s excel in this particular configuration.
Why Choose JBL One Series 104?
Here are some key reasons why you might choose the JBL One Series 104:
• The 104s produce highly accurate audio reproduction. This makes them highly beneficial for those working in a home recording/production studio environment.
• With excellent imaging capabilities due to coaxial drivers, they provide a fantastic listening experience.
• For their price point of around $130 per pair, they give a credible performance.
However, there are also certain aspects to consider before making the purchase:
• While the lower midrange and midbass has been reported as punchy and quick, some reviews note that the sound can become thin and lifeless in the midrange.
• They may not be ideal if you're looking to fill a larger room as they distort easily beyond arm's length distance.
• The low end of these speakers might not be what you expect from larger models since they have small drivers - meaning bass may be less pronounced.
Additionally, some users have reported issues with volume output despite having higher wattage than similar alternatives in this price range.
Therefore it's worth keeping in mind that while they offer more refined sound quality which can be less ear fatiguing over long sessions of use; you might need an additional amp or DAC (Digital to Analog Converter) if you want superior power output or more headroom.
In essence, based on user feedback and experience shared by professionals like retired audio engineers and commercial recording studio owners – If it sounds good on the JBL 104s your mix will likely only require minor tweaks when played back on other high-end reference speakers.
So if you're seeking robust entry-level reference speakers with remarkable accuracy and don't mind potentially adding additional equipment to boost volume output - considering JBL One Series 104 could be worth your while.
If the Focal Shape 65 vs JBL One Series 104 comparison was not exactly what you were looking for, then no worries - I've got plenty more comparisons! For instance, perhaps you might like to check out my comparison between the Focal Shape 65 and the IK Multimedia iLoud MTM.
Alternatively, if you're interested in Adam Audio A7V, do take a look at my comparisons with other models like M-Audio BX4, Neumann KH120, or even the Yamaha HS5. I hope these help guide you towards finding the perfect product for your needs.
FAQs
What makes the Focal Shape 65's sound reproduction so high quality?
The Focal Shape 65 has a flax sandwich cone which contributes to its sound quality. This element offers more neutrality and less coloration, resulting in better overall tonal balance. Moreover, it also has a wide frequency response from 40 Hz - 22 kHz which ensures detailed audio reproduction across all types of sounds.
Are there any additional features of these studio monitors that could sway a decision for potential buyers?
Yes, besides sound quality and price, the physical design could be an important factor for some users. The JBL One Series 104, with its stylish and compact design, can be an ideal choice if space is limited on your desk or in your studio setup.
In terms of affordability, how do these two models compare?
While both models offer good value for their respective price points, the JBL One Series 104 is considered more affordable than the Focal Shape 65. Therefore if budget constraints are key to your decision-making process , the JBL One Series might be a particularly attractive option as it delivers good sound quality at a reasonable price.
If I'm looking for accuracy in music production or mixing would you recommend one model over the other?
If accuracy is what you're after then you may want to consider purchasing the Focal Shape 65. It stands out due to its well-articulated bass and clear high-frequency response making this model particularly suitable for professional music production environments where accurate audio reproduction is essential.
Buyer's Guide: Important Things To Consider & Look Out For When Buying Speakers
1. Define Your Listening Space and Needs
Buying a pair of monitor speakers isn't as straightforward as purchasing any ordinary speaker system. These professional audio equipment pieces, whether they are active speakers or passive speakers, are designed to provide accurate sound reproduction, something crucial for audio engineering.
Firstly, consider your space's size and the speaker's purpose. If you're setting up a small home studio, nearfield monitors, like the Focal Shape 65, will most likely be your best bet. Alternatively, if you're seeking out options for casual music listening in a modest-sized room, consider opting for bookshelf speakers.
2. Research Monitor Speakers' Sound Accuracy
When surfing the web for monitor speakers online, keep an eye out for models known for their accuracy. Excellent sound reproduction means that these units produce a balanced sound signature that closely mimics the original recording without any bias towards particular frequencies.
Models like the JBL One Series 104 have received applause for their accuracy in delivering clear and neutral sounds which is essential in professional settings where precision is paramount.
3. Reveal The Truth with Frequency Response
Every monitor speaker has a thing called frequency response—a range of bass, mids and treble frequencies that the speaker can reproduce faithfully—a key component to look at when buying one online.
For example, studio monitors with wide frequency responses can deliver superior clarity across both low and high-frequency ranges—an important feature if you want to hear every detail of your mix.
4. Get Familiar with The Speaker System's Balanced Sound Signature
The right set of reference monitors should offer a balanced sound signature—meaning no single part of the frequency spectrum overpowers another—which contributes heavily to producing an accurate mix or mastering session.
A precise monitoring system ensures notes hit exactly how they're supposed to hit – nothing more or less – giving every instrument its place without coloration or distortion creeping into your music production process.
5. Consider Clarity and Detail Resolution
As an extension of accuracy and balance from above points comes clarity—a critical consideration when shopping for monitor speakers online.
The focal point here is detail resolution—how well can these pieces portray subtleties in music? It should allow you to distinguish between different instruments playing simultaneously without straining your ears.
6.Dive into Customer Reviews Online
Online reviews are priceless resources when buying anything online—including studio monitors such as Focal Shape 65 or JBL One Series 104. Look through them extensively; they offer raw insights on product performance from actual users who have used these before you did.
You'll often find helpful tips about each model's strengths (or weaknesses) such as how well they handle different genres within those customer reviews.
TIP:You might spot some patterns occurring frequently among customers' feedbacks–those repetitive testimonials might be worth paying closer attention!
7.Check Your Wallet: Find What Fits Your Budget
Finally yet importantly comes being mindful about budgeting—it's essential in deciding what type(s) of reference monitor(s) suits you best financially vs performance-wise.
While pricier models often come equipped with elaborate features enhancing overall user experience (like active amplification), don't get swayed away by those allurements—if they fall outside what's affordable- You'd surprised how many affordable models behave brilliantly without making big dents into wallets!
About Author
Lyrics
Please save some lyrics first.