You're ready to make a big purchase, but you're having trouble deciding between these two powerhouses, the Focal Shape 65 and the IK Multimedia iLoud MTM.
Trust me, I know how difficult that decision is... especially if you have no plans on whipping out that dreaded return postage label!
You know how the saying goes, buy right, buy once! Or something like that...
Either way, I've got you covered!
I've broken down the good, the bad and the ugly of these babies, so providing you have a clear idea of exactly what you plan on doing with it, you will have a clear idea on which one is best for you, by the end of this article.
Let get into it...
At A Glance:
Focal Shape 65
Focal Shape 65 Pros & Cons
Pros:
High quality sound.
Enhances every frequency range, providing more midrange detail, extended top end, faster woofer speed, and more natural sounding bass.
Provides clearer insight into the EQ's and compressors in the mix.
They sound very pleasant, making it easy to listen to them for long periods of time.
The imaging sweet spot is wider.
Auto off/on feature is less finicky than previous models.
Excellent sound quality and detailed in both higher and lower range frequencies.
Worth the high price.
Good for small home studios, can be positioned near a wall.
Can be used for long hours without causing fatigue.
Sound translates well on other playback devices.
Cons:
The on & off switch is not located in front, making it less convenient to access.
No volume control on the units, it has to be controlled through mixer or sound card.
Price is on the higher side.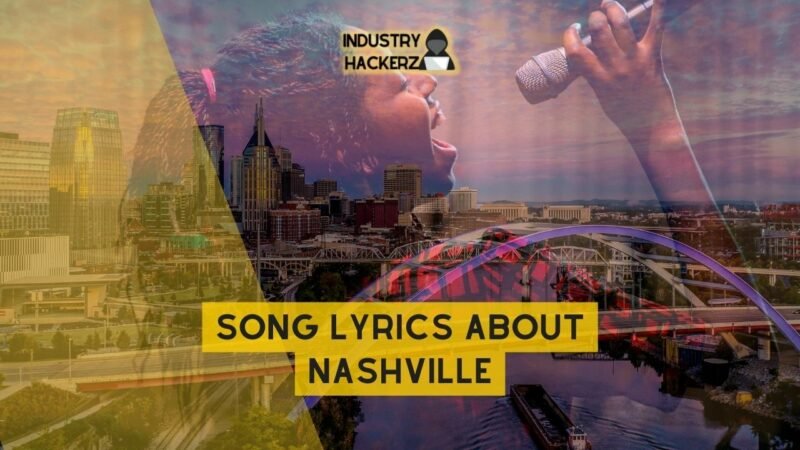 You Should Read This Next!
IK Multimedia iLoud MTM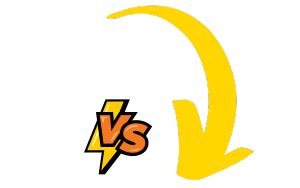 Key Differences Between The Focal Shape 65 And The IK Multimedia iLoud MTM
The main differences between Focal Shape 65 and IK Multimedia iLoud MTM are rooted in their unique features, sound quality, pricing, and overall user reviews.
IK Multimedia iLoud MTM, despite being a cheaper option, generally garners more favorable reviews. Its key selling points include:
Exceptional warmth on bass and clarity on tops, providing an overall superior sound quality.
Better stereo imaging.
A fully automatic integrated digital calibration via supplied measuring microphone, simplifying the set-up process.
A completely DSP-driven speaker system, a significant advantage for users seeking digital signal processing capabilities.
Affordability and compactness.
Consequently, this model is often included in lists of best studio monitor speakers for production.
In contrast, the higher priced Focal Shape 65 offers distinct features that may justify its cost for certain users:
A unique double passive radiator design,
Made with craftsmanship in France adding an element of luxury to its appeal.
The choice between Focal Shape 65 or IK Multimedia iLoud MTM will largely hinge on your budget constraints as well as personal preferences related to sound quality and specific features.
For instance, some users might not find the reported low frequency (LF) issue with IK Multimedia iLoud MTM problematic (which can be resolved by leaving it on 60Hz) while others might prefer to opt for Focal Shape 65's unique passive radiator design and alluring French craftsmanship.
| Features | Focal Shape 65 | IK Multimedia iLoud MTM |
| --- | --- | --- |
| Low Tweeter Directivity | Yes | No |
| Designed without a port | Yes | No |
| Settings for optimal integration & accurate control | Yes | No |
| Flax sandwich cone | Yes | No |
| Fastening mechanisms | Yes | No |
| Output wattage | 220.0 watts | Not specified |
| Power source type | Corded electric | Not specified |
| Designed as studio speakers | No | Yes |
| Built-in self-calibration | No | Yes |
| Linear phase sound | No | Yes |
| Deep bass down to 40 Hz | No | Yes |
| Compact and easy to mount | No | Yes |
| Atmos bass management | No | Yes |
What You Need To Know About Focal Shape 65
The Focal Shape 65 is a top-notch speaker designed for those who care about sound quality. The low tweeter directivity means that you don't have to sit in one specific spot to get the best sound. You can move around while still enjoying great audio. And because it doesn't have a port, you can place it close to a wall without sacrificing sound quality.
With numerous settings available, this speaker gives you optimal control and integration, even in the very high end. This range of options allows you to customize your listening experience based on your preferences or the type of audio you're playing.
The speaker's flax sandwich cone handles different ranges beautifully - from controlled and articulated bass, natural and detailed lower mid-range, through to upper mid-range registers. This means that whatever music or sounds come through this speaker will be rich and detailed.
Whether you want to put it on the ceiling or mount it on a wall, this model comes with fastening mechanisms at the back and underneath. Just remember that fastening accessories are not included.
This corded electric loudspeaker boasts an impressive output wattage of 220.0 watts which provides powerful performance capable of filling any room with superior sound.
If you want more info or if this sounds like just what your setup needs then check out all the details on Focal's official Shape 65 page.
My 1 Month Review Of The Focal Shape 65
Unboxing and Initial Setup
I couldn't help but be excited when I got the Focal Shape 65 out of its packaging - the build quality and design had a real premium feel to it.
Setting up was a breeze. Everything connected smoothly, indicating great compatibility with my existing gear.
Sound Quality
Once setup, this is where things really stood out to me. The sound quality was nothing short of amazing. It was like a whole new level of sonic experience. What impressed me most was the rich bass response and the clear high end; there wasn't any noticeable distortion even at high volumes.
Durability and Design
After a month of use, I'm happy to say these speakers have held up well. No signs of wear or damage, even with consistent daily use.
The sleek design is not only aesthetically pleasing but also practical - it has fit well into my studio space without any issues.
User Experience
Easy accessibility to controls made for a user-friendly experience. Not once did I find myself struggling while tweaking the settings during sessions.
The Focal Shape 65's versatility is impressive. They've worked perfectly for both music production work and just casual listening.
The Bottom Line
The ultimate test for me was how these speakers could handle an array of musical genres - anything from classical to heavy metal. And they passed with flying colours! It felt like hearing some songs for the first time due their ability to bring out details in audio that I'd missed before.
So, if you're looking for professional sounding speakers from one reliable brand, then look no further than Focal Shape 65 – believe me, they don't disappoint!
What You Need To Know About IK Multimedia iLoud MTM
Check out the
IK Multimedia iLoud MTM
, a set of speakers designed for studio use that doubles as desktop or bookshelf speakers. These speakers offer clear linear phase sound and can produce deep bass down to 40 Hz! That means you get serious sound, no subwoofer required.
One cool thing about these speakers is their built-in self-calibration feature. With the included ARC mic, the iLoud MTM can adjust to any placement. You can put them on a music studio desk, gaming setup, or any other space and they'll balance the sound perfectly.
What's great about linear phase sound? It's easier on your ears, making it perfect for long music production or mixing sessions. The point-source performance of these speakers delivers high-quality audio at any distance - ideal for use as desktop studio audio monitors.
Even though they're compact and easy to mount, these speakers rival big ones by delivering deep bass down to 40 Hz. You'll find they're a match for large studio monitors or computer setups with subwoofers.
Plus, these monitor speakers offer Atmos bass management and can be mounted on mic stands for an immersive audio experience.
Despite their small size, they deliver an audio quality that surpasses typical PC sound bars or surround sound systems.
My 1 Month Review Of The IK Multimedia iLoud MTM
After a month of testing the IK Multimedia iLoud MTM, here are my thoughts:
Sound Quality
The sound quality is nothing short of astounding. The accuracy and detail I get from these monitors left me completely blown away.
I've used them for both mixing and mastering sessions, and they've performed exceptionally well.
The stereo imaging is also clear, making it easy to pick out individual instruments in a mix.
Design and Functionality
The design is sleek, compact, and well thought out. They are pretty easy to set up with their self-calibration feature which saves time.
Given their size, the sound they produce feels larger than life. And yes, they do get loud!
Portability and Durability
These monitors are surprisingly portable. Despite having to lug them around for mobile recording sessions on several occasions, the iLoud MTM has taken everything in stride with no signs of damage or wear.
The built-in stands also make it super convenient for setting them up in different locations.
Bang for Buck
For their price point, the iLoud MTMs deliver an impressive performance. It's hard to find comparable monitors that offer such exceptional sound quality paired with portability.
To summarize:
- The bass response is incredible, lending depth to every track.
- They offer a wide frequency range that allows you to hear every small detail in your mix.
- The built-in ARC system gives you room correction features not commonly found at this price point.
- These monitors are perfect if you need something portable yet hardy enough for regular transportation.
All in all, I couldn't recommend IK Multimedia iLoud MTMs enough. They're sleek but sturdy, small but mighty — perfect for anyone serious about their music production journey!
Who The Focal Shape 65 Is For & Why You Might Choose It Over The IK Multimedia iLoud MTM
Focal Shape 65: Who is it for?
The Focal Shape 65 is ideal for those seeking to upgrade their existing sound system, particularly individuals who appreciate high-quality sound and use it in a professional setting such as studios or music production. This product is particularly tailored to the needs of those who spend long hours engaged in audio work and require excellent sound quality, extended frequency range, and a wider imaging sweet spot.
Why Choose Focal Shape 65?
• High-Quality Sound: Focal's reputation for delivering superior audio quality resonates with the performance of the Shape 65. This product brings more detail to the midrange frequencies, often lacking in speakers within this price range.
• Upgrade from Previous Models: If you've owned an older model from Focal such as the Alpha series and are looking for an upgrade - The Shape 65 could be your ideal choice. It provides more midrange detail, extended top end, faster woofer speed as well as natural-sounding bass.
• Long Hours Usage: These monitors are designed not just for their stellar audio output but also with user comfort in mind. The sweet-sounding tonal characteristics mean that listening to these monitors for long hours isn't tiresome or straining on your ears.
• Better Imaging Sweet Spot: The Focal Shape series boasts a wider imaging sweet spot than previous models which means less hunting around for that perfect position to get the best sound output.
• Detailed Sound Quality: For those engaged in music production or like playing instruments like jazz & classical keyboard - The outstanding detailed audio output ensures every note comes out crisp and clear enabling users to enjoy even subtle details in their composition they might have missed before.
• Ease-of-Use: Additionally, some users noted that despite being initially tricky to wake up from sleep mode, once broken-in these monitors become easy to handle.
However, potential buyers should note that there has been feedback regarding lack of volume control on these units and inconvenient location of the on/off switch at the back.
From all indications coming from users across different spectrums; whether you're a music enthusiast looking for an upgrade or a professional who seeks precise detailing and quality sound GÇô With strong recommendation received by experts like Stuart Niven from Sweetwater - The Focal Shape 65 could definitely be worth consideration!
Who The IK Multimedia iLoud MTM Is For & Why You Might Choose It Over The Focal Shape 65
The IK Multimedia iLoud MTM is tailor-made for music enthusiasts and professional producers desiring studio-grade audio fidelity within a compact form-factor.
The key reasons behind choosing this speaker include:
• Crisp Highs and Detailed Mids: You will enjoy listening to an array of music genres, from contemporary orchestral to pop, all rendered with exceptional detail. The highs are airy but not fatiguing, while the mids present lots of detail without seeming too forward.
• Surprising Low-end Response: Despite the compact size, these speakers output impressive lows that are tight and well-controlled.
• Premium Construction: These speakers are built like a tank; they feel sturdy and long-lasting.
• Calibration Capability: The onboard Arc calibration feature provides customization according to your room's acoustics. Although the difference between "FLAT" and "CAL" settings may seem minimal, trust in the calibration process for an optimal sound experience.
• Included Decoupling Stands: The stands allow for a vast vertical arc to aim the monitors at your face, whether they are placed high or low.
However, before you make a decision, consider some potential drawbacks:
• You might find the front light slightly annoying in dim rooms due to its brightness. However, a small piece of electrical tape can easily resolve this issue.
• While the included stands look good, they don't offer much decoupling action–but this vibration dampening challenge is easily fixed with some simple DIY solutions or by buying proper decoupling pads.
Given these factors and based on numerous user reviews stating that these speakers produce less ear fatigue compared to more expensive brands like Focal CMS65s despite having superior detailed sound output and lower frequency reproduction capability – it is clear that IK Multimedia iLoud MTM offers outstanding value for money.
From casual listening sessions to detail-oriented professional music production tasks, IK Multimedia iLoud MTM is surely an excellent choice due to its plethora of advantages making it on par with higher-end monitor options available in the market today.
If you're still on the fence about the Focal Shape 65 and IK Multimedia iLoud MTM, don't worry, I've got you covered. I have quite a few more posts that compare similar products which might better suit your needs.
For instance, if you're interested in Adam Audio models, check out my post comparing Adam Audio A7V vs M-Audio BX4.
Or perhaps you'd be interested in seeing how the same Adam model stacks up against other competitors in Adam Audio A7V vs Neumann KH120 or Adam Audio A7V vs Yamaha HS5.
And for those of you contemplating Kali Audio speakers, look no further than my comparison post of Adam Audio A7V vs Kali Audio LP-6 V2.
FAQs
1. Considering the significant price difference, does the IK Multimedia iLoud MTM deliver sound quality on par with other high-end studio monitors like the Focal Shape 65?
Yes, according to multiple reviews and user feedback, despite being a cheaper option, IK Multimedia iLoud MTM delivers exceptional sound quality that can rival more expensive studio monitors including Focal Shape 65. The warmth on bass, clarity on tops and better stereo imaging are often highlighted by users.
2. I am particularly interested in digital calibration for accurate sound output in my small home studio. How efficient is this feature in the IK Multimedia iLoud MTM?
The IK Multimedia iLoud MTM features a fully automatic integrated digital calibration via supplied measuring microphone which makes it highly efficient for accurate sound output especially useful for small home studios where acoustic treatment might be less than optimal.
3. Despite being made in France and having an air of luxury, what specific unique features does Focal Shape 65 offer that could justify its higher price tag?
One of the Focal Shape 65's unique features is its double passive radiator design. This design allows for improved bass response without requiring a larger cabinet or port while also reducing unwanted resonance from affecting the audio output.
4. I've heard about LF issues with some speakers when left on certain frequency settings causing distortion or lack of balance in audio output. Is this something I should worry about with these models?
With regards to the IK Multimedia's iLoud MTM model, some users have reported an issue when it is left at frequencies below 60Hz; however, this can be fixed by leaving it set at 60Hz or above which seems to resolve any potential problems related to LF (low frequency). As far as we know there haven't been any reports about such issues regarding Focal Shape 65.
Buyer's Guide: Important Things To Consider & Look Out For When Buying Speakers
1. Know Your Need: Nearfield Monitors + Professional Sound Quality
When diving into the world of audio engineering, it's crucial to know what you're looking for. Looking to upgrade your home studio? You'll want to consider nearfield monitors. These are designed for close listening and provide an impeccable, professional sound quality. They're especially popular in music production environments due to their accuracy and proximity.
2. Seek Accuracy and Precision: Speaker Comparison is Key
Next on the list? Prioritize accuracy and precision. The best studio monitors will deliver a flat frequency response, meaning they won't overemphasize or devalue any frequency range—critical for maintaining a pure sound! How can you ensure this, though? Well, that's where a thorough speaker comparison comes in handily. Take your time comparing different models; this isn't a purchase to rush!
3. Understand Frequency Response: Maintaining Balance in Music Production
Frequency response, simply put, refers to how accurately the speakers reproduce each audio frequency from bass (low) to treble (high). In terms of music production, having balanced low, mid-range and high frequencies can be quite pivotal—it brings out the true mix without obscuring any details within these ranges.
4. Sift through Reviews: IK Multimedia iLoud MTM and Others
There's no denying that reviews are gold mines for prospective buyers! Be sure to seek reviews specifically geared towards monitor speakers used for similar purposes as yours—like music production or audio engineering. For instance, you might find rave reviews about the robustness of popular models such as the IK Multimedia iLoud MTM..
5. Consider Room Size: Focal Shape 65 Being an Ideal Choice
Your room size has a substantial effect on how your monitor speakers will perform—the larger it is, the more powerful speakers you'll generally need! That said, many producers swear by versatile options such as the compact yet mighty Focal Shape 65,a model known particularly well suited for small scale studios.
6. Aim For High Quality Brands Known For Their Monitoring Systems
The market is brimming with brands offering cutting-edge monitoring systems—with some standing taller than others in user reliability like Adam Audio or Genelec,. However,bear in mind that sometimes lesser-known brands may offer just as competent devices at more affordable prices!
7. Assess Budgetary Constraints without Compromising on Sound Quality
Last but not least—budgeting! While splurging on premium equipment might seem tempting remember affordability doesn't always mean compromised quality Finding efficient value-for-money options could be as simple as scouring online sales or opting for refurbished gear Both these options could land you amazing deals while ensuring optimal sound quality crucial for your productions.
About Author
Lyrics
Please save some lyrics first.