You're ready to make a big purchase, but you're having trouble deciding between these two powerhouses, the Focal Shape 65 and the Genelec 8010A.
Trust me, I know how difficult that decision is... especially if you have no plans on whipping out that dreaded return postage label!
You know how the saying goes, buy right, buy once! Or something like that...
Either way, I've got you covered!
I've broken down the good, the bad and the ugly of these babies, so providing you have a clear idea of exactly what you plan on doing with it, you will have a clear idea on which one is best for you, by the end of this article.
Let get into it...
At A Glance:
Focal Shape 65
Focal Shape 65 Pros & Cons
Pros:
High quality sound.
Provides more midrange detail, extended top end, and natural sounding bass.
Helps in identifying the changes made with EQ's and compressors in the mix.
Comfortable to listen to for many hours due to their sweet sound.
Wide imaging sweet spot, very revealing.
Auto off/on feature is less finicky than other models.
Woofers are fast and agile.
Excellent sound quality and detailed frequency ranges.
Good for tracking and mixing without a sub.
Can be positioned near a wall and work in a smaller space.
Sound translates well on other playback devices.
Cons:
On & off switch is not located in front.
No volume control on the units, it's on the mixer or sound card.
Pricey.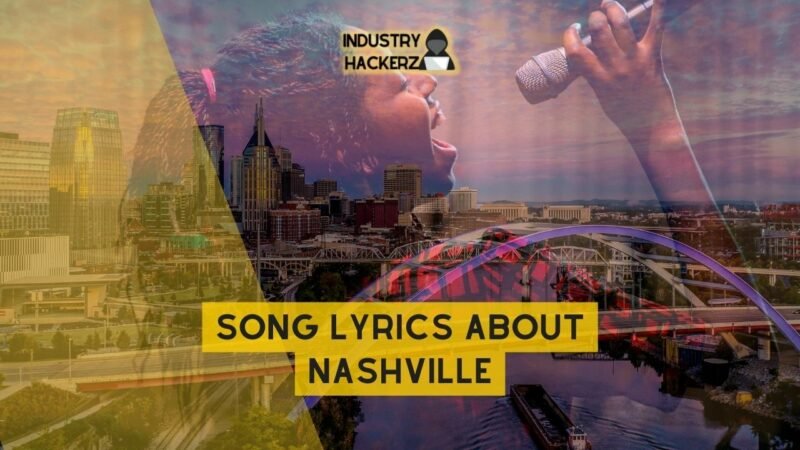 You Should Read This Next!
Genelec 8010A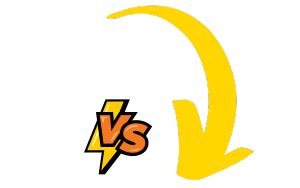 Genelec 8010A Pros & Cons
Pros:

Brilliant sound
Form factor makes them sound bigger
Effortless placement for nearfield monitoring
Well balanced with great top end clarity
Surprising warmth in mid/low frequencies
Retains clarity at any volume
Excellent build quality
Portable and lightweight
Switchable input auto sensing
Accurate representation for music creation and mixing
Clear highs and nice sound-stage
Impressive for the size/weight

Cons:

Mids could be smoother
Not as smooth as other models in the Genelec range
Disappointing bass
Not as loud as expected
Struggles to produce decent mixes on bigger speakers
Key Differences Between The Focal Shape 65 And The Genelec 8010A
The main differences between Focal Shape 65 and Genelec 8010A are noticeable in both their sound quality and performance.
Genelec 8010A, according to rankings, has a higher critical acclaim compared to Focal Shape 65. Its soundstage is described as sharper and more pinpoint, signaling its superiority for those who value precision in their audio.
Conversely, the Focal Shape 65 provides significant control over sound quality. With an extended, dynamic and tight bass output coupled with a precise and detailed mid-range performance, it creates a slightly more diffuse soundstage compared to Genelecs.
The build quality of both speakers has been appreciated for being exceptionally performative. The Focal Alpha 65 (part of the same brand family as Shape 65) has even been highly complimented for having impeccable sound definition while also offering good value for money.
On the topic of bass response, some users find it lacking in Genelecs when editing or working with dialogue but others find them perfectly adequate for their needs. This suggests that personal preferences play a significant role in selecting the best speaker set.
Regarding positioning and environment setup:
The Focal Shape speakers perform well even when placed close to walls.
You may need different models depending on your room size - consider a smaller model like Shape 40 if your room is smaller.
To sum up, while both models are highly rated studio monitors with exceptional build and audio quality; your choice between them will likely come down mostly to personal preference or specific requirements based on your listening environment or production needs.
| Features | Focal Shape 65 | Genelec 8010A |
| --- | --- | --- |
| Low Tweeter Directivity | Yes | No |
| Port Design | No port, can be placed near a wall | Not specified |
| Settings for Optimal Integration & Accurate Control | Yes | Not specified |
| Flax Sandwich Cone | Yes | No |
| Fastening Mechanisms | Present on the back and underneath | Mounting accessories available |
| Output Wattage | 220.0 watts | 25W |
| Power Source Type | Corded electric | Not specified |
| Size | Not specified | Near-field |
| System Type | Not specified | Active |
| Configuration | Not specified | 2-way |
| Frequency Response | Not specified | 67Hz - 25kHz |
| Max Peak SPL | Not specified | 96 dB |
| Amplifier Class | Not specified | Info not available |
| Input Connectors | Not specified | XLR |
| Standby Mode | Not specified | No |
| Sound Quality | Not specified | Exceptional |
| Intelligent Signal Sensing (ISS) Circuitry | Not specified | Yes |
What You Need To Know About Focal Shape 65
The Focal Shape 65 is a top-notch loudspeaker that offers great sound quality. It has a low tweeter directivity which allows you to listen from different positions! Not being tied to one spot can really take your listening experience to another level. Plus, it's designed without a port, so you can place it near a wall without any loss in sound quality.
What really stands out about the Focal Shape 65 is its control settings. It has numerous options for making sure you get the best sound possible, even in the very high end. And we're not just talking about volume - these settings let you fine-tune everything so your music sounds exactly how it's meant to.
And let's talk about the cone! It's made from flax sandwich material which gives controlled and articulated bass and natural & detailed lower mid-range & upper mid-range registers. That means no matter what type of music you're listening to, it'll come out sounding pure and perfect.
For those worried about installation, don't fret! There are fastening mechanisms on both the back and underneath the speaker for easy ceiling or wall mounting (note: accessories not supplied).
Powered by corded electric and with an output wattage of whopping 220 watts, this loudspeaker is surely going to make your music come alive!
Get more details at Focal's official page. Check out more about the amazing features of Focal Shape 65! Grab yours today for an elevated audio experience.
My 1 Month Review Of The Focal Shape 65
First Impressions
Right out of the box, the Focal Shape 65 made quite an impression on me. Its sleek design and high-quality build were instantly noticeable – this doesn't feel like any old studio monitor. It has a certain charm to it that other speakers don't have.
Sound Quality
Just speaking from a month's experience, I'm really impressed by the sound quality of these monitors.
The mids are smooth and rich with an extraordinary level of detail, while the bass is tight and punchy, producing a well-rounded sound that's perfect for my listening needs.
I've found that these monitors offer unparalleled audio fidelity that is both precise and natural sounding. Whether I'm mixing tracks or simply enjoying my favorite tunes, the Focal Shape 65 always delivers stellar performance.
Bullet Points:
- Superior sound quality with detailed mids and punchy bass
- Unparalleled audio fidelity for precise and natural sound
User Experience
After using these monitors for about a month now, I can genuinely say they're super easy to set up and use.
The alternative inputs at the back of each speaker have come in really handy when swapping between different sources.
The controls are intuitive which makes tweaking your setup quick and stress-free.
Bullet Points:
- Hassle-free setup
- Handy alternative inputs
- Intuitive controls
Durability and Design
Let's talk about durability - after consistent use for this past month one thing stands out: The build quality here is top-notch. These speakers feel robust yet elegant with their black matte finish giving off an air of sophistication.
I'm confident these monitors will withstand years of use without losing their appeal.
Bullet Points:
- Robust build quality
- Sleek design
In conclusion, one month in with the Focal Shape 65 has been nothing short of impressive. Great job Focal! For anyone out there looking for studio-grade monitors that offer superior sound along with easy usability - you've found your match here.
What You Need To Know About Genelec 8010A
Perfect for project studios or professional sound engineers on the move, the
Genelec 8010A
boasts exceptional sound quality in a small size package. This near-field active system sports a 2-way configuration and includes a 3-inch low-frequency driver, and a 3/4-inch high-frequency driver utilizing cone type drivers.
With its balanced XLR input connectors, you can expect an impressive frequency response range of 67Hz - 25kHz from the Genelec 8010A. It's capable of delivering an impressive max peak Sound Pressure Level (SPL) of up to 96dB. Powering it all is an efficient pair of Class D power amplifiers producing up to 25 watts.
One standout feature in this model is Genelec's Intelligent Signal Sensing (ISS) circuitry. With this technology, the monitor smartly switches to standby mode when there's no audio input detected, aligning with the energy-saving ErP 2013 Directive.
The Genelec 8010A also does great on versatility as it comes compatible with several mounting accessories that make installation easier. This feature is particularly useful for different settings such as music studios and mobile vans to portable recording devices.
My 1 Month Review Of The Genelec 8010A
After a month of testing the Genelec 8010A, here are my thoughts.
Performance
Consistent sound quality is the first thing that stands out about these speakers. Even after a month of heavy use, they still deliver crystal clear, accurate sound without any distortion. Whether I'm mixing music at high volumes or just enjoying my favorite tracks at a comfortable level, the speakers maintain their exceptional performance.
In fact, I'd go as far as to say they've gotten better with time - like they needed a bit of breaking in to reach their full potential.
Design and Build
The rugged aluminum casing not only gives these speakers an aesthetically pleasing industrial look but also guarantees durability. They've fallen off my desk once or twice, and there's not even a scratch on them!
Plus, their compact size makes them portable and versatile. You can fit them into any workspace – mine have been equally at home in my small home studio as they were on location during outdoor shoots.
User Experience
One feature I deeply appreciate is the bass tilt option. It lets me adjust the speaker's low-end response to match room acoustics - this flexibility has seriously upped the quality of my mixes.
However, it did take me a while to figure out how to optimize this setting for different rooms - but hey, that's part of the fun when you're dealing with high-end gear!
Pricing and Value
Yes, they're pricier than your average desktop speakers - but if you ask me if they're worth it? The answer is a resounding yes!
The Genelec 8010A punches above its weight in terms of both performance and durability. If you're serious about your audio experience - whether for professional work or personal enjoyment - these are definitely an investment worth considering.
All said and done; this past month spent with the Genelec 8010A has been an absolute audio delight!
Who The Focal Shape 65 Is For & Why You Might Choose It Over The Genelec 8010A
The Focal Shape 65 is designed for professionals who are seeking an upgrade in their audio equipment. It's an ideal investment for those who value high-quality sound and require a dependable set of studio monitors that can deliver exceptional midrange detail, extended top end, quicker woofer speed, and more natural sounding bass.
You might consider purchasing the Focal Shape 65 if:
You have been using lower quality or less advanced studio monitors and are looking to upgrade your sound system.
You desire a sonic signature that exceeds your current setup in every frequency range.
You work long hours that involve continuous audio play - the Shape 65 is designed to provide a 'sweet' sound that reduces fatigue during lengthy listening sessions.
Based on review data, users appreciate the:
Detailed Midrange:
The Focal Shape 65 provides an elusive midrange detail often lacking in similar price-ranged speakers.
Sonic Signature:
The overall sonic signature of this speaker not only matches but exceeds its predecessor models in every frequency range.
Natural Sounding Bass:
The bass produced by these speakers is described as more natural sounding compared to other models.
Long-Term Comfort:
Frequent users find it enjoyable and less tiring to listen to the sweet sound produced by these monitors for extended periods.
If you are drawn towards fine details in music production or simply enjoy high fidelity audio playback, the Focal Shape 65 could be an excellent fit. Its versatility and durability make it suitable for both intermittent use and those marathon mixing sessions.
And although some might flinch at its price tag, many users view this monitor as a worthy investment that delivers on its promise of superior sound quality with no regrets post-purchase.
However, bear in mind some minor areas of improvement suggested by users: The power switch located at the back of these devices may not be convenient for all setups, and there's no built-in volume control - adjustments need to be made through your mixer or sound card.
In conclusion - if you prioritize high-end acoustic performance paired with long-term user comfort - get ready to invest time into fully exploring what the Focal Shape 65 has to offer!
Who The Genelec 8010A Is For & Why You Might Choose It Over The Focal Shape 65
The Genelec 8010A is for sound enthusiasts and professionals who need a compact but high-performing speaker for their home studios or even on the go. This product is ideal because it offers:
• Effortless placement: With its small form factor and integrated isolation/tilt mount, it can fit seamlessly in a workspace filled with various gadgets.
• Balanced and clear sound: Its sound quality is well-balanced, with great clarity from top to end, along with a surprisingly warm mid/low range.
• Loudness without sacrificing clarity: At 25 Watts per amp, they are bi-amped meaning the tweeter and woofer each have their individual amplifiers allowing them to retain clarity even at high volumes.
• Excellent build quality: The rugged molded aluminum chassis means they're tough enough for travel.
• Energy-saving feature: They are equipped with an auto-sensing switch that puts them to sleep when no sound is detected but powers up as soon as they sense an incoming input.
You may choose Genelec 8010A if you're looking for a speaker system that gives you accurate sound reproduction. Unlike speakers designed primarily for consumer use, these monitors don't hype the audio they play - instead, they deliver the honest representation of the recording.
However, it's important to note that some users have found these monitors lack strong bass output compared to larger speakers. If you're working on mixes that will be played back on systems with substantial bass capabilities, this may affect your mix translation.
Reading through reviews of Genelec 8010A highlights how their compact size and weight can surprise users considering how potent their performance is in reflecting detailed sounds.
If you understand terms like 'gain stage' and 'frequencies roll off/boost' or if more importantly, you care about accurate sound reproduction - then Genelec 8010A is made just for you. If not - perhaps consider other pro-sumer audiophile-targeted products which might better suit your needs.
If the Focal Shape 65 or the Genelec 8010A don't quite fit the bill for you, don't worry. I've done a number of other comparisons that could help you find the perfect product.
You might be interested in my post comparing the Focal Shape 65 vs JBL One Series 104. Or perhaps you'd prefer to check out how the Focal Shape 65 stacks up against IK Multimedia iLoud MTM?
If different brands are more your speed, I also have posts on Adam Audio A7V vs M-Audio BX4 and Adam Audio A7V vs Neumann KH120. Dive in and see which one suits your needs best!
FAQs
Which speaker would work best in a small studio for producing music?
The Focal Shape 65 is generally more adaptable to different room sizes and could potentially work better in a small studio. Particularly, if the room is too tight, you might need to consider a smaller model like Shape 40. However, the choice ultimately depends on individual preference and production needs.
How would the sound quality of Genelec 8010A impact dialogue editing?
The sharpness of the sound produced by Genelec 8010A could be beneficial for dialogue editing as it may provide precision. However, some users find its bass response lacking when working with audio that includes dialogue. This suggests that it may not be ideal for all types of audio production.
I want precise control over my audio output; which speaker would be best suitable?
Based on user feedback, Focal Shape 65, noted for its dynamic and extended bass output with precise mid-range performance seems more suited to those seeking exact control over their sound quality.
I am looking for speakers that deliver good value for money without compromising on sound definition; which one should I opt for?
The Focal Alpha 65, although distinct from but part of the same brand family as Focal Shape series, has been specifically complimented by users for delivering great value without sacrificing impeccable sound definition. This suggests that you might find similar value among other models within this brand's range.
If I am looking to invest in speakers with high critical acclaim which one should I choose between Genelec 8010A and Focal Shape 65?
According to rankings, the Genelec 8010A holds higher critical acclaim. Its pinpoint sharpness in audio delivery may make it preferable if you are looking forward to investing in highly acclaimed speakers.
Buyer's Guide: Important Things To Consider & Look Out For When Buying Speakers
1. Identify Your Audio Needs
Before even beginning to explore the vast world of speaker options available online, take a moment to identify your specific audio needs. Are you a music producer, radio broadcaster, or perhaps a film editor requiring professional audio? The type of studio monitor speakers best suited for you will vary greatly depending on your role within the industry.
2. Research Different Brands and Models
Once you've ascertained your audio requirements, it's time to deep-dive into learning about different brands and models of speakers. Whether you're new to the world of audio equipment or not, it's always beneficial to keep abreast with what's happening in the market. Reviews and ratings could prove invaluable in helping you make an informed decision.
3. Check Out The Speaker Specifications
Don't be daunted by technical jargon when reading about speaker specifications online. For instance, pay close attention to terms such as 'frequency response,' which refers to how accurately a speaker reproduces sound at different frequencies: lows (bass), mids (vocal range), and highs (trebles). Each studio monitor will have its unique frequency response curve that may affect your workflow differently.
4. Deem The Acoustic Design
While style might initially catch your eye when browsing for speakers online, it's crucial not to overlook the importance of sound quality affected by a product's acoustic design. A poorly designed speaker might enhance certain frequencies while dampening others leading to distorted sound reproduction.
5. Checkout The Size Of Studio Monitor
Another important parameter is the physical size of the studio monitor itself— smaller compact sizes are perfect for limited workspaces but may compromise on bass performance due largely because they cannot move as much air as larger units can!
6. Know Your Budget
Studio monitors range drastically in price from several hundreds to thousands of dollars depending largely on their quality and professional-grade status— keeping both cost-effectiveness and long-term usability in mind could save you some serious bucks down the line!
7. Decide Between Active Or Passive Monitoring System
Finally, decide whether an active or passive monitoring system would suit better for your particular needs—an active system means each speaker has built-in amplification whereas passive ones require an external amplifier which adds both extra cost-and installation time!
Don't let these technicalities overwhelm! With discernment—and this guide—you'll be well on your way towards making an informed purchase that perfectly aligns with both taste & utility!
About Author
Lyrics
Please save some lyrics first.