You're ready to make a big purchase, but you're having trouble deciding between these two powerhouses, the Behringer Xenyx 802 and the Zoom LiveTrak L-8.
Trust me, I know how difficult that decision is... especially if you have no plans on whipping out that dreaded return postage label!
You know how the saying goes, buy right, buy once! Or something like that...
Either way, I've got you covered!
I've broken down the good, the bad and the ugly of these babies, so providing you have a clear idea of exactly what you plan on doing with it, you will have a clear idea on which one is best for you, by the end of this article.
Let get into it...
At A Glance:
Behringer Xenyx 802
Behringer Xenyx 802 Pros & Cons
Pros:

Good value for the price
Comes with a comprehensive manual in several languages
Most controls work flawlessly
The EQs work nicely, especially the middle
Phantom power works well
Good for educational purposes, small bands, starting Deejays, low budget community theaters, and places that mostly do talking like churches
Quality build material, sturdy and durable
Packaging is done properly, ensuring product safety during delivery
Easy to use with a little bit of logic
Sound quality is good, doesn't affect the original sound when routed through it
Compact and space-saving
Recommended for karaoke systems and home theaters

Cons:

The light signifying that it is on is obnoxiously bright
High distortion, especially when using an mp3 player as input
Doesn't have individual controls for each instrument when mixing for a band
No EQ bypass
Digital I/O is USB, Firewire would have been faster for data transfers
No cables are included, you have to buy them separately
Doesn't have an on/off switch
Produces some heat over time where the LEDs are located
Lack of ventilation, can't be placed over other electronics that release heat
Zoom LiveTrak L-8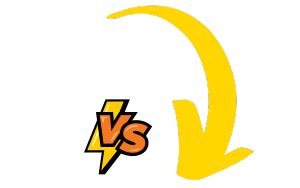 Zoom LiveTrak L-8 Pros & Cons
Pros:

Portable, battery capable.
6 Dedicated Microphones.
2 Flexible channels for sound pads, phone inputs and such.
More control over recording set up because you can adjust individual channels.
On Board Recording via SD Card.
Great combination for running a podcast.
Excellent mixer with sliders.
Multiple ways to plug stuff in.
4 headphone outs alone are a standout feature.
Works well with various mics and direct inputs.

Cons:

Not the easiest to incorporate as a Interface for the computer.
Micro USB instead of USB -C.
Need to download drivers to use it with your computer.
80 ohm headphones are not going to perform their best.
The unit cannot seem to handle deep bass very well.
No effect out/send.
Lack of onboard compression.
Not suitable for music production.
Key Differences Between The Behringer Xenyx 802 And The Zoom LiveTrak L-8
The main differences between Behringer Xenyx 802 and Zoom LiveTrak L-8 are largely influenced by their target user base, design features and functionality.
You Should Read This Next!
Behringer Xenyx 802, a compact and lightweight audio mixer, is well-regarded for:
The availability of two Xenyx mic preamps with the inclusion of +48 V phantom power.
Offering two stereo channels, three-band EQ, one post-fader FX send per channel for external FX devices.
A separate return stereo aux for FX applications or as a distinct stereo input.
This device is ideal for traveling musicians seeking a portable and reliable mixer.
In contrast, the Zoom LiveTrak L-8, specifically designed for podcasting but also useful for music recording, boasts:
Six mic preamps and four sound pads providing tactile controls and intuitive functionality.
An eight-channel setup (1-2 mic/line/instrument), allowing complex soundscapes to be mixed with ease.
The ability to be battery-powered, enhancing its portability.
One of L-8's unique selling points based on user reviews is its versatility - not just serving musicians but also podcasters.
Its digital capabilities are noteworthy; enabling users to record directly onto an SD card while mixing live performances simultaneously without requiring additional equipment.
In conclusion,
If you desire traditional music mixing in a compact size with basic EQ controls then Behringer Xenyx 802 would be your ideal choice.
However, if your interests involve podcasting alongside music recording incorporating digital aspects then Zoom Live Trak L-8 would certainly cater better to your needs.
| Behringer Xenyx 802 | Zoom LiveTrak L-8 |
| --- | --- |
| Silver/Gray | 8-Channel digital mixer ( 6 combo, plus 2 TS inputs ) |
| Premium Ultra-Low Noise, High Headroom Analog Mixer | 12-Track simultaneous recording, 10-track playback |
| 2 State-Of-The-Art Xenyx Mic Preamps Comparable To Stand-Alone Boutique Preamps | Mix-minus function preventing audio feedback from dial-in guests |
| Studio-Grade Compressors With Super-Easy "One-Knob" Functionality And Control Led For Professional Vocal And Instrumental Sound | 6 assignable sound pads, with 13 preset sounds |
| Built-In Stereo Usb/Audio Interface To Connect Directly To Your Computer. Free Audio Recording, Editing And Podcasting Software Plus 150 Instrument/Effect Plug-Ins Downloadable At Behringer.Com | Battery operated with four AA batteries or a USB power supply |
What You Need To Know About Behringer Xenyx 802
The Behringer Xenyx 802 is a fantastic compact analog mixer. It comes in a sleek silver/gray color that's sure to compliment any music setup.
If you're looking for super clear sound, this mixer has ultra-low noise and high headroom, meaning it will cut through any background noise and deliver your music loud and clear.
What about microphones? The Behringer Xenyx 802 has two state-of-the-art Xenyx mic preamps.
These are just as good as standalone boutique preamps - awesome, right? It simply means your voice or instrument will be captured with the highest quality.
One great feature is the built-in studio-grade compressors. They have a super easy "one-knob" functionality, perfect for beginners or anyone who prefers straightforward controls.
Plus, there's a control LED to guide you for professional vocal and instrumental sound.
This analog mixer definitely keeps up with the digital age! It has a built-in stereo USB/audio interface so you can connect directly to your computer without any extra equipment.
And if you want some extra goodies, just visit Behringer's website!
There, you can download free audio recording, editing and podcasting software plus access 150 instrument/effect plug-ins – all included with the purchase of this mixer.
Ready to check out the Behringer Xenyx 802? Click here to visit their official page for more detailed information or to make a purchase.
My 1 Month Review Of The Behringer Xenyx 802
Setup and First Impressions
Unboxing the Behringer Xenyx 802 was a thrill, like receiving a Christmas gift.
The first thing I noticed is how compact and portable it is, with its lightweight yet sturdy build. It's certainly not intimidating for beginners.
Setting it up was a breeze, thanks to the easily understandable user manual. Didn't take more than 10 minutes to get everything ready for my first sound check.
Daily Use and Performance
I've been using this mixer for over a month now, and I must say I'm truly impressed.
The Behringer Xenyx 802 has proven to be an amazingly versatile piece of audio equipment.
Its faders are smooth, providing easy control over different audio channels.
Sound Quality
The sound output from this mixer is just spectacular.
The preamps are quite responsive with an impressive signal-to-noise ratio making the overall sound quality crisp and clean.
The British EQs add warmth and detailed musicality to the output.
This mixer does an amazing job of keeping noise at bay even when all channels are in use.
The bass management tool does wonders, allowing me to adjust low frequencies without distorting the overall sound balance.
Pricing and Value for Money
After using this device extensively over a month now, I can confidently say that it offers great value for its price point; it's certainly worth every penny.
In short, as someone who uses mixers often, both professionally and recreationally, the Behringer Xenyx 802 has made life easier with its versatility and top-notch performance.
What You Need To Know About Zoom LiveTrak L-8
If you're a podcaster or musician, the
Zoom LiveTrak L-8
is a gadget you might want to consider.
This digital mixer has 8 channels. Six of these are combo inputs, and the other two are TS inputs.
It allows for 12-track simultaneous recording, meaning you can record up to twelve different sounds at once! You can also playback up to 10 tracks.
One cool feature is the mix-minus function. This reduces or removes any annoying audio feedback from dial-in guests. This makes your podcast or music sound way better.
It also comes with six sound pads that you can assign sounds to. There are even 13 preset sounds already set up for you!
One more thing – it's portable! You can power it with four AA batteries, ideal if you're on-the-move or there's no power outlet nearby.
Of course, if there's an outlet available, you could also use a USB power supply.
So go ahead and check out the Zoom LiveTrak L-8 if it fits your needs!
My 1 Month Review Of The Zoom LiveTrak L-8
After a month of testing the Zoom LiveTrak L-8, here are my thoughts:
Sound Quality
The sound quality is exceptional. The XLR inputs capture every detail with crystal clear clarity.
As a podcaster, this has taken my recording quality to the next level. I love the amazing depth and warmth it brings to vocals.
User Interface
I couldn't be happier with the user interface. It's simple, yet powerful, perfect for both beginners and experienced audio techs alike.
The colour-coded control knobs and well-structured layout make navigating menus incredibly intuitive.
The large, bright LCD screen is a major plus too – no more squinting to see levels or settings!
In-built Effects
The in-built effects on this little game-changer are something else. From reverb to compression, it's all there for you at a push of a button.
I've found these controls super helpful when recording live performances or podcast episodes.
Portability
One thing I really appreciate about the LiveTrak L-8 is its portability.
It's lightweight yet robust - perfect for on-the-go recordings. Be it interviews in coffee shops or full band setup in studios; this mixer fits every scenario brilliantly.
Battery Operated Flexibility
This device runs off four AA batteries without compromising performance.
This feature alone has saved me on more than one occasion when sockets were scarce! A mobile podcaster's dream!
Noiseless Operation
Something that often gets overlooked but so crucial: this mixer does not introduce any apparent noise into the signal.
Even when cranking up the gain at high levels!
To summarise,
• Exceptional Sound Quality
• User-friendly interface and bright LCD
• Wide range of in-built effects
• Excellent portability
• Battery-operated flexibility
My experience with the Zoom LiveTrak L-8 has been overwhelmingly positive. It's totally transformed my podcasting setup making my life significantly easier.
I can confidently say this product receives 5/5 stars from me!.
Who The Behringer Xenyx 802 Is For & Why You Might Choose It Over The Zoom LiveTrak L-8
Who is the Behringer Xenyx 802 for?
The Behringer Xenyx 802 is ideal for individuals seeking to explore and learn more about audio mixing, those on a budget, or small groups needing their own control board.
It serves as a practical solution for educational purposes, budding DJs, community theater groups operating on tight budgets, and venues such as churches that primarily require vocal audio enhancement.
For home use, this mixer can be efficiently incorporated into an existing home theater system or used alongside electronic keyboards.
If your needs extend beyond recording and complex musical arrangements where higher-end equipment may be necessary, this product becomes less suitable.
However, if you need basic mixing capabilities at a reasonable price point while prioritizing ease of use – then Behringer's Xenyx 802 may be just what you're looking for.
Why Choose the Behringer Xenyx 802?
There are several reasons why you might opt for the Behringer Xenyx 802:
• Value for Money: From user feedback, it's clear that this compact mixer delivers a solid performance at an affordable price tag.
• User-friendly: Even with minimal background knowledge in audio mixing, the inclusive manual can get you up and running quickly.
• Durability: Despite its compact size and lightweight nature, this mixer demonstrates good durability with a sturdy metal casing that survives even an accidental drop test.
• Versatility: The versatility of the product allows it to handle multiple inputs from various devices like MP3 players or musical instruments with relative ease.
• EQ functionality: The EQs on this board function well making it arguably superior to other models within the same range that only have EQs on two inputs.
However, users should bear in mind some instances of distortion occurred during testing.
Though it's important to consider these were dependent on external components attached rather than being an inherent flaw in the console itself.
It also appears that some users would prefer additional individual controls such as more varied EQ settings or sliders instead of knobs for volume adjustment.
It's also worth noting that the power indicator light has been found to be distractingly bright by some users but was easily modified with lighting gel.
The lack of ventilation could potentially cause overheating issues if placed on top of other electronics or operated in hot environments.
It's important to remember though – no single piece of equipment will cater perfectly to everyone's needs!
What works best often depends on individual circumstances and specific requirements.
Remember too - amidst stiff competition from numerous brands - considering its impressive set of features coupled with affordability - the Behringer Xenyx 802 is also one of the best studio mixers on the market today and appears in our top 10 selection.
Who The Zoom LiveTrak L-8 Is For & Why You Might Choose It Over The Behringer Xenyx 802
Zoom LiveTrak L-8: For Podcasters and On-the-Move Producers
The Zoom LiveTrak L-8 is ideally suited for podcasters who are in need of a portable, multifunction sound mixer.
Its compact size, battery capability, and onboard recording features via SD card make it an excellent choice for those who require mobility.
You would find this particularly useful if you conduct on-location interviews or prefer to operate outside of a traditional studio setting.
Enhanced Control Over Recording Setup
With six dedicated microphones and two flexible channels for sound pads and phone inputs, the Zoom LiveTrak L-8 delivers enhanced control over your recording setup.
This means you can adjust individual channels to suit your specific needs, potentially cutting out some post-production time.
Connection Challenges
However, there might be some learning curve to using the Zoom LiveTrak L-8 as a computer interface.
It requires downloading drivers from the ZOOM website which isn't included in the operating instructions.
If you're not an experienced sound board user, this could bring up some challenges.
Furthermore, it uses Micro USB instead of USB-C which could limit connectivity options.
Pioneering Portable Podcasting
Reviews reveal that the Zoom LiveTrak L-8 is an unrivalled solution for lightweight and portable podcasting at its price point.
It works seamlessly with various microphones and devices such as keyboards or iPads - ideal for anyone wanting varied input sources for their recordings.
Limited Capabilities For Music Mixing/Recording
Whilst highly praised by podcasters, if you're planning on using this device primarily for music mixing or recording purposes, please consider its potential limitations.
Challenges may arise with handling deep bass notes and low-frequency sounds without causing distortion – unless at reduced volume levels - which could affect overall audio quality.
Also notable is the lack of effect out/send feature meaning you won't be able to add effects post-recording – something vocalists might find limiting.
Moreover, there's no onboard compression – often desired by spoken audio producers.
Key Features:
Portable design with battery capability
6 dedicated microphones & 2 flexible channels
In-depth control over individual channel settings
Onboard recording via SD card.
Please note: This device uses Micro USB instead of USB-C & requires manual drivers' download from website for computer interface functionality.
If the comparison of Behringer Xenyx 802 and Zoom LiveTrak L-8 didn't quite hit the mark for you, don't worry.
I've examined a number of similar products in other posts that might be more up your alley.
For instance, you may find my post comparing Mackie ProFXv3 Series vs Tascam Model 12 useful.
Alternatively, consider exploring the post about the Mackie ProFXv3 Series vs Zoom LiveTrak L-8.
If you're interested in how Tascam stacks up against Zoom, check out my analysis on Tascam Model 12 vs Zoom LiveTrak L-8.
Maybe Yamaha and Allen & Heath are more your speed? Then I'd recommend reading my comparison of Yamaha MG10XU vs Allen & Heath ZEDi-10FX.
FAQs
What are the power requirements for both mixers and how portable are they?
The Behringer Xenyx 802 will need a power source since it does not have a battery option. Its compact and lightweight design makes it highly portable, especially for travelling musicians. However, the Zoom LiveTrak L-8 stands out in terms of portability due to its battery-powered option in addition to being powered by an AC adapter. This increases flexibility as you can use this mixer anywhere regardless of available power outlets.
How does each device handle external FX devices?
The Behringer Xenyx 802, with its one post-fader FX send per channel, allows for integration of external FX devices into your mixes while providing you control over the aux return level. The Zoom LiveTrak L-8 doesn't explicitly mention support or control over external effects but offers built-in sound pads which provide tactile controls and intuitive functionality.
If I am a podcaster who occasionally records music, which one would be more cost-effective without sacrificing much on the performance?
In this case, the Zoom LiveTrak L-8, specifically designed with podcasters in mind but also able to handle music recording quite well would be your ideal choice. Not only does it offer six mic preamps (compared to Behringer's two), but also includes digital capabilities such as direct recording onto an SD card while mixing live performances simultaneously offering an all-in-one solution without requiring additional equipment.
I am thinking about doing live performances while mixing them at the same time, is there any notable feature from these mixers that can accommodate my needs?
Yes, the Zoom LiveTrak L-8's ability to record directly onto an SD card whilst performing live mixes stands out as a unique feature that suits your requirement admirably well.
I prefer using condenser microphones for my recordings; do both these mixers support them?
Yes, both mixers do accept condenser microphones. The Behringer Xenyx 802's +48 V phantom power ensures compatibility with dynamic or condenser microphones while Zoom LiveTrak L-8 also supports their use without any issues mentioned.
Buyer's Guide: Important Things To Consider & Look Out For When Buying A Mixer
1. Identify the Purpose of Your Mixer
Consider your specific needs before purchasing a studio mixer. Are you starting a podcast? Engaging in live broadcasting?
Maybe you're settling into serious music recording. Different mixers suit different purposes accordingly.
For instance, the Zoom LiveTrak L-8 is highly recommended for podcasting mixers due to its ease of use and flexibility.
2. Decide Between Digital and Analog
When it comes to an audio mixer comparison, understanding the basics of digital and analog mixers is essential.
Digital mixers, like the Behringer Xenyx 802, are excellent for precision and flexibility with storing settings; they often come with numerous effects that can be applied per channel.
On the other hand, Analog Mixers, although less versatile, are known for their warm sound and tactile usability—making them popular in recording studios.
3. Look Out For Small Format Mixers
If you're working at home or on-the-go, small format mixers are your best bet due to their compact size without compromising functionality or sound quality—the Behringer Xenyx 802 falls into this category thanks to its petite size but impressive features.
4. Investigate The Audio Interfaces
The type of audio interfaces used in live broadcasting and recording can significantly impact your overall mixing experience.
Hence it's important to inspect this feature when doing an audio mixer comparison or recording mixer comparison—opt for units with robust interfaces that cater to your output needs aptly.
5. Pay Attention To The Number Of Channels
Depending on whether you're running a solo operation or an ensemble setup can affect how many channels you'd require in a mixer - more isn't always better!
Sometimes simplicity reigns supreme like with portable mixers which often have lesser channels but offer sleek mobility.
6. Evaluate The Effect Options
A crucial feature during any recording mixer comparison is checking out the effects incorporated within each model – from echo functions aimed at enhancing vocal performances on digital mixers like Zoom LiveTrak L-8 to equalizers designed to tweak frequencies according to taste.
7. Verify Portability Features
Finally, don't overlook portability features if mobility matters in your situation—podcasting mixers like Zoom LiveTrak L-8 excel here thanks partly due its lightweight build & bundled battery pack allowing operations away from power sources too!
Remember these tips when buying studio mixers so as not just being guided by price tags alone—a well-thought-out purchase could mean smoother production process & higher quality outputs eventually..
About Author
Lyrics
Please save some lyrics first.