Today, I am reviewing two very popular mixers (or audio interfaces if you're posh :-p) the Behringer X32 and Soundcraft Si Impact.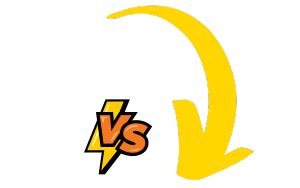 Key Differences Between Behringer X32 And Soundcraft Si Impact
Key Differences between Behringer X32 and Soundcraft Si Impact
Features: Both mixers offer comprehensive feature sets, including multiple input channels, sends on fader mode, routing options, and digital signal processing. However, the Behringer X32 has more auxiliary inputs and outputs than the Soundcraft Si Impact.
Audio Performance: Both mixers are praised for their sound quality and audio performance. Some users note that the Soundcraft mixer has a slightly better sound quality than the Behringer X32.
Build Quality: The Soundcraft Si Impact is generally considered to have better build quality compared to the Behringer X32. This translates to improved reliability for long-term usage.
Ease of Use: The Soundcraft mixer is said to be easier for beginners or volunteers to use than the Behringer model due to its simpler interface design.
Price: The Behringer X32 is typically cheaper than the Soundcraft Si Impact by around $300, making it an attractive option for those on a tight budget.
Online Resources & Training:The Behringer X32 benefits from extensive online resources and free training available on YouTube which can be helpful for learning how to use the console effectively.
Recorder Functionality :The recording functions of x-32 seem better in comparison with si impact
In summary, both mixers have their own strengths and weaknesses depending on your specific requirements, budget, and user experience level.
You Should Read This Next!
If you are looking for a more budget-friendly option with extensive online resources available then you may prefer the Behringer X32.
However, if you prioritize build quality and ease-of-use especially for beginners then the Soundcraft Si Impact may be a more suitable choice.
| Feature | Behringer X32 | Soundcraft Si Impact |
| --- | --- | --- |
| Channels | 40-input channels | 40-input channels |
| Preamps | 32 Midas-designed preamps | 32 Studer-designed preamps |
| Motorized Faders | 25 motorized faders | 26 motorized faders |
| Buses | 25 buses | 31 buses |
| Effects | 8 stereo effects engines | Lexicon effects engine with 29 effects |
| Graphic EQs | 16 graphic EQs | 31 graphic EQs |
| Matrix Outputs | 6 matrix outputs | 8 matrix outputs |
| USB Interface | 32x32 USB audio interface | 32x32 USB audio interface |
| Remote Control | iPad and iPhone apps available | iPad app available |
| Expansion Card Slot | Yes | Yes |
| Weight | 45.4 lbs (20.6 kg) | 46.3 lbs (21 kg) |
| Price | Check latest price | Check latest price |
What You Need To Know About Behringer X32
As someone who has had my fair share of experiences with different mixers in a variety of settings, I must say that the
Behringer X32
really caught my attention because of its relatively affordable price and the numerous features it offers.
Now that I've spent some time with it, let me break down the good, the bad, and the ugly for you in this review.
The Good:
1. Price: In comparison to other mixers within its range, the Behringer X32 is quite affordable! It's definitely an attractive option if you're looking for a quality digital mixer without breaking your bank.
2. User-friendly Interface: The interface is pretty intuitive which makes navigation a breeze. I especially appreciate how easy it is to assign channels and adjust EQ settings on this mixer.
3. Lots of Input/Output Channels: With 32 input channels and 16 output channels, you'll have plenty of room to accommodate your gear no matter what kind of performance or recording situation you find yourself in.
4. Moving Faders: Motorized faders are such a great addition! They move on their own when switching between layers so there's no need to constantly readjust them manually.
5. Noise-free Sound Quality: The sound quality is quite impressive on this mixer as it produces clean signals without any noticeable noise or interference.
The Bad:
1. Fader Feel: Although they motorized faders are a plus point, I found that their overall feel was not as smooth as other mixers I've worked with; they felt somewhat cheaply made.
2. Built-in Effects Presets Quality: The presets provided weren't exactly top-notch quality for me; often feeling generic or outdated. However, you can still edit and tweak them to your liking.
3. Software Compatibility: The X32 is not universally compatible with third-party software, which might be an inconvenience if you already rely on certain apps or plugins.
The Ugly:
1. Behringer's Reputation: I hate to bring this up, but Behringer has a bit of a negative reputation when it comes to the overall quality and durability of their products in the past.
However, many users have testified that the X32 was a significant improvement in terms of quality compared to their previous models; so take this point with a grain of salt.
In conclusion, I must say that for its price range, the Behringer X32 offers quite an impressive array of features and acceptable sound quality.
Although there are some minor drawbacks and concerns regarding build quality and compatibility – which may not be deal-breakers – it still stands as a solid option for those looking for an affordable digital mixer without skimping on features or sacrificing too much in terms of performance.
What You Need To Know About Soundcraft Si Impact
So, let me tell you about my experience with the
Soundcraft Si Impact
. I've had the chance to use it in various scenarios, from live sound applications to recording studio sessions.
It has a lot of features for both beginners and experienced sound engineers.
First off, the Si Impact has 40 input channels, which means you'll have plenty of inputs for your musicians and vocalists.
And don't worry about running out of processing power because it has a 32-in/32-out USB audio interface.
This allows you to record all the inputs directly to your DAW of choice or playback previously recorded tracks.
One thing that immediately caught my eye was the FaderGlow system. Each motorized fader is color-coded depending on its function.
This makes it easy to navigate through the different layers and sections. Trust me; this feature is a lifesaver when you're in a dimly lit venue!
Speaking of faders, all 26 faders are motorized and can be easily assigned to different functions like channel levels or pre/post-fader aux sends. The flexibility of this console is just incredible!
I also love that it includes Soundcraft's famous Lexicon effects processors. Having these high-quality reverbs, delays, and other effects built into the mixer is very convenient - no need for external gear for great sounding effects!
Now let's talk about some drawbacks - nothing too serious but worth mentioning.
Although I appreciate having motorized faders at this price point, they aren't as smooth as those on higher-end consoles like Digico or Midas boards.
Also, sometimes I noticed some noise when moving multiple faders simultaneously.
Another thing that bugged me was the lack of scribble strips above each channel strip.
Yes, there's an onboard touchscreen where you can see channel names, but when you're working quickly, having physical scribble strips would be beneficial.
I ended up using masking tape and a sharpie to label channels – not ideal, but it works.
Some users might find the user interface a bit confusing at first. There's a learning curve to the touch screen navigation and some features aren't as intuitive as they could be.
However, after spending some time with the mixer, you'll start to appreciate its flexibility and routing possibilities.
Lastly, this console doesn't have iPad control support. While I understand that not everyone needs remote control capabilities, it's something to consider if you plan on using an iPad for wireless mixing frequently.
In conclusion, the Soundcraft Si Impact is a powerful digital mixer with plenty of features for both live sound and studio applications.
The FaderGlow system makes it easy to navigate through different layers while Lexicon effects are a fantastic addition!
However, there are some minor quirks like noisy faders and an initially steep learning curve that might bother some users.
Overall though, the Si Impact is definitely worth considering for those who want solid performance at an affordable price!
Who The Behringer X32 Is For & Why You Might Choose It Over The Soundcraft Si Impact
The Behringer X32 is a versatile digital mixing console designed to cater to the needs of professional musicians, live sound engineers, recording engineers, and even houses of worship.
It offers an impressive array of features and capabilities that make it a popular choice for those looking to invest in a reliable and user-friendly audio mixer.
But why should someone choose the Behringer X32 over its strong competitor, the Soundcraft Si Impact?
Let's dive into what sets it apart and makes it the right choice for many professionals in the field.
Reasons to Choose Behringer X32 Over Soundcraft Si Impact:
User-friendly Interface: The Behringer X32 is designed with ease-of-use in mind. Its intuitive layout and color-coded controls allow users to handle complex mixing tasks with minimal effort. In contrast, some users find the interface on Soundcraft Si Impact less intuitive and more challenging to navigate.
Budget-friendly Option: When comparing price points, the Behringer X32 comes out as a more affordable option compared to the Soundcraft Si Impact. This makes it an appealing choice for budget-conscious professionals who need high-quality audio mixing solutions without breaking the bank.
Digital Signal Processing (DSP) Capabilities: The Behringer X32 boasts powerful DSP capabilities that provide extensive control over audio processing elements such as equalization (EQ), dynamics processing, routing options, effects processing, etc. Although both mixers offer these features, some users have expressed a preference for the quality of Behringer's DSP offerings over those provided by Soundcraft.
Higher Input and Output Counts: The X32 offers more inputs and outputs than the Si Impact, with a total of 40 input channels (32 mic/line and 8 aux), 25 mix buses, and 16 output busses. This increased flexibility in I/O configuration allows for more complex audio setups, making it suitable for professionals working in larger events or venues.
MIDI Functionality: The Behringer X32 comes with built-in MIDI functionality, which can be useful for various applications such as controlling external devices or syncing it with other MIDI-equipped gear. In contrast, the Soundcraft Si Impact does not offer this feature natively, requiring additional equipment to achieve MIDI capabilities.
Expandability: The Behringer X32 can be easily expanded by integrating it into the company's 'X' ecosystem – including digital snakes, personal monitoring systems like the P-16 Personal Monitoring System, remote control devices such as motorized faders or footswitches. This opens up new possibilities for creating tailored mixing set-ups that cater to individual requirements. While Soundcraft offers similar expandability options with its Mini Stagebox range and ViSi Remote iPad app compatibility, some users may find Behringer's ecosystem to be more comprehensive.
In conclusion, while both the Behringer X32 and Soundcraft Si Impact are strong contenders in digital mixing consoles' market, the choice ultimately depends on individual preferences and requirements.
However, considering factors such as ease-of-use, budget-friendliness, improved DSP capabilities along with higher input/output counts make the Behringer X32 an appealing option for many live sound engineers and recording professionals.
Who The Soundcraft Si Impact Is For & Why You Might Choose It Over The Behringer X32
The Soundcraft Si Impact is a digital mixing console designed for live sound reinforcement, studio recording, and various other professional audio applications.
It is perfect for those who demand high-quality and reliability in their audio equipment. This powerful mixer offers numerous advantages over its competitor Behringer X32, making it an attractive choice for many users.
Here are some reasons why somebody might choose to buy the Soundcraft Si Impact over Behringer X32:
Superior Sound Quality: The Soundcraft Si Impact boasts 40-bit floating point processing and exceptional preamps, ensuring pristine audio quality with low noise floor and excellent headroom. In contrast, the Behringer X32 relies on 32-bit floating point processing.
User-friendly Interface: With a large color touchscreen and intuitive control surface, navigating through menus and adjusting parameters on the Soundcraft Si Impact is easy and efficient. Although the Behringer X32 also features a color screen, its smaller size may make it more challenging to navigate for some users.
FaderGlow Technology: The unique FaderGlow technology of Soundcraft Si Impact assigns different colors to faders according to their function. This allows users to quickly identify channel groups, making mixing more convenient - a feature not present in Behringer's X32.
Built-in Stagebox Connectivity: The Soundcraft Si Impact comes with built-in MADI ports that enable direct connection to stageboxes without additional hardware or converters. As opposed to this, connecting stageboxes with the Behringer X32 requires purchasing optional digital snake systems separately.
Higher Channel Count: With up to 80 input channels and 40 mix busses, the Soundcraft Si Impact can handle larger and more complex audio setups compared to the Behringer X32, which supports only 40 input channels and 25 mix busses.
VSS3 Reverb: The Soundcraft Si Impact features the acclaimed Lexicon VSS3 reverb plugin built-in, making it possible for users to achieve professional-quality sound right out of the box. While Behringer X32 also has built-in effects, they may not be as highly regarded.
Supports ViSi Remote App: The ability to control the mixer remotely using Soundcraft's ViSi Remote app allows users to make adjustments from anywhere in a venue. Although Behringer X32 also has a remote control app, some users may prefer Soundcraft's interface and functionality.
In conclusion, the Soundcraft Si Impact is an excellent choice for professionals seeking superior sound quality, user-friendly operation, expanded connectivity options, higher channel count, and advanced features that distinguish it from its competitors like the Behringer X32.
Consider investing in this powerful digital mixing console to take your live performances and studio recordings to new heights!
Buyer's Guide: Important Things To Consider & Look Out For When Buying A Mixer
1. The Harmoniously High-Tech Holy Grail: Choosing the Right Digital Mixer
Let's face it, we live in an era where knobs, faders, and buttons have been replaced by touchscreens and virtual scribble strips.
As audio engineers or live sound aficionados, we know that a digital mixer can make or break our performance mixing experience.
So let's dive into 10 key factors to consider while hunting down your perfect mixing console.
And remember: the best digital mixer is always the one that strikes a balance between satisfying all your needs and leaving some room for surprises!
2. Channel-tastic Capabilities: The Bread-and-Butter of Audio Routing
You know what they say - size matters...at least when it comes to input/output options.
Be sure to choose a mixer that has enough channels for all your instruments, microphones, backing tracks, effects units, and anything else you might need on stage.
Mic preamps: Don't skimp on these babies - they're responsible for amplifying those sweet vocals!
Aux sends/returns: To add some spice to your mix with external effects processors or stage monitors.
Stereo output: For connecting to those beefy PA speakers.
Digital I/O: To interface with computers or digital recorders - because who doesn't love seamless communication between devices?
3. A Master of Masters: Advanced Audio Routing Possibilities
Congratulations! You've broken through the wall of basic audio routing like a boss. But wait...there's more!
Advanced audio routing options like subgroups, matrixes, and digital patchbays can make your performance mixing even more kickass.
Subgroups: If you're anything like me, you'll be lobbying for a cleaner mix. Subgroups are perfect for organizing similar instruments or vocals into separate faders before sending them off to the main output.
Matrixes: When one gig just isn't enough, use a matrix mixer to send multiple mixes to different zones in a venue - because variety is the spice of life (and live sound).
Digital patchbays: For those who crave ultimate flexibility in signal routing without spaghetti cables everywhere.
4. Controlling Your Inner Control Freak: Channel Strip Controls
A well-organized channel strip is your best friend when it comes to fast and efficient mixing.
Make sure the digital mixer you choose has easy-to-access controls for all essential functions:
Faders: The slideriffic backbone of any mixer, they control volume levels like no other.
Some mixers offer motorized faders that automatically adjust during scene recalls or DAW automation - welcome to the future!
FAQs
What additional features does the Behringer X32 have compared to the Soundcraft Si Impact?
The Behringer X32 offers more auxiliary inputs and outputs than the Soundcraft Si Impact, providing users with increased flexibility for connecting additional devices and audio sources. This can be useful in live performance situations where multiple microphones, instruments, and other audio sources need to be connected simultaneously.
How does the sound quality of the Soundcraft Si Impact compare to that of other digital mixers on the market?
The Soundcraft Si Impact is known for its slightly better sound quality when compared to some other digital mixers like Behringer X32. Although both mixers offer excellent audio performance, some users prefer the slightly warmer and more natural sound profile of the Soundcraft mixer. However, preferences may vary based on individual tastes and application requirements.
What makes the interface design of Soundcraft Si Impact easier for beginners or volunteers?
The interface design of the Soundcraft Si Impact is considered simpler than that of Behringer X32 due to its intuitive layout, clear labeling, and easily accessible features. This makes it easier for those who are new to digital mixing consoles or working with a volunteer team who might not have previous experience using such equipment.
If I choose to buy a used mixer instead of a new one, how does this affect build quality? Is there any difference between buying used from these two brands?
When purchasing a used mixer from either brand (Behringer or Soundcraft), you may encounter signs of wear and tear depending on how well it was maintained by its previous owner. However, given that Soundcraft's build quality is generally considered superior compared to Behringer's; even a used Si Impact mixer may have better reliability and potentially longer lifespan compared to a used Behringer X32, depending on the specific unit's condition and usage history.
Are there any compatibility issues when connecting external devices or software to both mixers?
Both mixers are designed to work with various external devices and audio software applications, but there might be some minor compatibility differences. It is always recommended to research device compatibility for your specific requirements before purchasing either mixer. Additionally, online forums and communities can be helpful resources for troubleshooting any potential compatibility issues that may arise during use.
About Author
Lyrics
Please save some lyrics first.