Today, I am reviewing two very popular mixers (or audio interfaces if you're posh :-p) the Behringer X32 and Behringer Wing.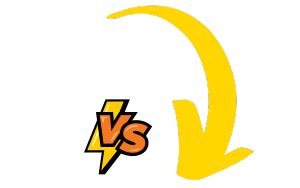 Key Differences Between Behringer X32 And Behringer Wing
Behringer X32 vs Behringer Wing: Key Differences
Channel count: The Behringer X32 has a total of 40 input channels, while the Behringer Wing features 48 input channels, providing more flexibility and capacity for larger setups.
Faders: The X32 has 25 motorized faders, whereas the Wing comes with 24 touch-sensitive motorized faders. This means that the Wing's faders can react more accurately and quickly to your touch.
User Interface: The X32's interface is based on a traditional analog mixer layout, making it familiar and easy to use for engineers who are used to analog consoles. On the other hand, the Wing's interface is more modern and flexible, with a touchscreen display that provides better visual feedback and ease of navigation.
DSP processing:The Behringer Wing has a custom-designed FPGA-based processing engine, which provides lower latency (<0.8ms) compared to X32's (<2ms) SHARC DSP processing module.`

| Specification | Behringer X32 | Behringer Wing |
| --- | --- | --- |
| Channels | 40 input channels, 25 mix buses | 48 input channels, 28 mix buses |
| Inputs and Outputs | 32 XLR inputs, 16 XLR outputs | 8 XLR inputs, 8 XLR outputs, 3 AES50 ports |
| Preamps | 32 MIDAS-designed preamps | 8 MIDAS PRO preamps |
| Faders | 25 motorized faders | 24 motorized faders |
| Display | 7" TFT color display | 10.1" capacitive touchscreen |
| Effects | 8 FX slots with 50+ effects | 16 FX slots with 50+ effects |
| Connectivity | USB, Ethernet, MIDI, AES50 | USB, Ethernet, MIDI, AES50, SD Card |
| Recording | 32-track USB recording | 48-track USB recording, 64-track SD Card recording |
| Remote Control | X32-Mix app, X32-Q app, X32-Edit software | WING Co-Pilot app, WING Personal Mixing app, WING-LIVE software |
| Dimensions | 35.4" x 20.8" x 7.9" | 36.1" x 23.5" x 9.1" |
| Weight | 45.4 lbs | 62.7 lbs |
What You Need To Know About Behringer X32
Let me just dive right in and say that the
Behringer X32
is a great digital mixer for its price range.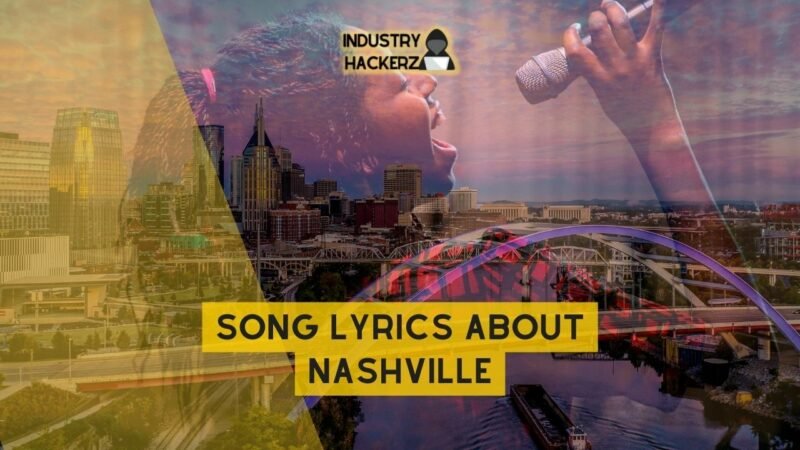 You Should Read This Next!
As someone who's used it in various live environments, it truly delivers many advanced features without breaking the bank.
First up, let's talk about the inputs and outputs. The X32 has a total of 40 input channels (32 mic inputs and additional line inputs) as well as 16 mix busses, 6 matrix busses, and main LRC outputs.
This is quite impressive for a compact mixer, and it provides the necessary flexibility for both small gigs and more extensive setups.
One of the standout features on this console is its 17 motorized faders. They're super responsive and make mixing a breeze even during intense moments on stage.
It's worth mentioning that other mixers in this price range usually don't offer motorized faders or are limited to just eight.
The X32 also provides an easy-to-use interface, including a color TFT display that's nice and bright, making navigating through settings quite simple.
Plus, I love how you can customize what information you see on each channel via an LCD scribble strip.
Now let's get into some audio specifics - the built-in Fat Channel processing on every channel allows you to easily tweak EQs, dynamics (compressor/limiter/gate), insert effects (like EQ or compressor), delays, etc., without needing outboard gear.
This is excellent when dealing with various input sources.
Speaking of effects, the X32 has an outstanding built-in FX rack with eight stereo processors, giving you plenty of options to shape your sound further.
I've personally found these effects to be pretty high quality compared to some other digital mixers in this price range.
Another great feature worth mentioning is the X32's remote control capabilities via its dedicated app for smartphones, tablets, and computers.
It allows you to mix from anywhere in the room, making it incredibly convenient when you don't have a dedicated sound engineer.
However, like any piece of equipment, there are some downsides to the X32.
For one, while it has plenty of inputs and outputs on the mixer itself, you'll need to purchase additional stage boxes or I/O cards if you want more flexibility.
Additionally, some people may find that the build quality isn't as robust as more expensive mixers. The knobs can feel a little wobbly at times.
I personally haven't experienced any issues yet but be mindful if your gear goes through a lot of wear and tear.
Lastly, there's been some criticism of Behringer's customer support.
While my experience has been positive overall and they've addressed any issues promptly, others may have had different experiences.
In conclusion:
If you're looking for a mid-tier digital mixer with advanced features without spending an arm and a leg - give the Behringer X32 serious consideration.
It's an excellent option for anyone looking to upgrade from an analog setup or searching for their first digital board.
Despite some small downsides regarding build quality and potential customer service issues – its bang-for-your-buck value is hard to beat among competitors in this price range!
What You Need To Know About Behringer Wing
Let me start off by saying that the
Behringer Wing
is a pretty impressive digital mixer.
I've been working with audio mixers for quite some time, and this one definitely stands out in terms of flexibility and ease of use.
One of the first things I noticed is its large 10.1" touch screen display. It's super responsive, making navigating through the different menus and settings a breeze.
The high-resolution screen allows you to easily see your levels, processing, routing, and more at just a glance.
Another great thing about the Behringer Wing is its 48 input channels. This gives you plenty of options when it comes to connecting multiple instruments and microphones.
Plus, with 16 true-stereo processors including reverb, chorus, flanger, delay, and multiband distortion – it ensures excellent sound quality for every input source.
The Behringer Wing also has an easy-to-use interface which includes 24 motorized faders.
These are particularly useful for live performances as they allow you to adjust levels on the fly without needing to dig deep into menus or press multiple buttons.
As an engineer who has worked with numerous digital consoles over the years, I can confidently say that its DCA (Digitally Controlled Amplifier) groups, customizable layouts and groups are very well thought-out.
They provide seamless control over various aspects of your mix at any given moment without having to switch between multiple layers constantly.
However – no product is perfect. One downside I found with the Behringer Wing is that it does not have built-in Wi-Fi connectivity like some other digital mixers do.
You'll need an additional router or Ethernet connection to connect wirelessly using apps like Mixing Station or their own WING Co-Pilot app for remote control capabilities.
Another minor gripe I have is with the user manual.
It's a bit vague in some areas, which can make it difficult for novice users to understand certain features or functions without seeking help from online forums or tutorial videos.
Lastly, while the build quality of the Behringer Wing feels solid overall, I think the plastic side panels could be more robust.
They feel a bit flimsy compared to other digital mixers I've used in a similar price range.
In conclusion, my experience with the Behringer Wing has been largely positive. It offers flexibility and ease of use that's hard to beat at its price point.
However, it's important to consider the lack of built-in Wi-Fi connectivity and some minor build quality concerns before deciding if it's the right fit for you.
To summarize:
Large 10.1" touch screen display
16 true-stereo processors
Well-designed DCA groups and customizable layouts
Lacks built-in Wi-Fi connectivity
Plastic side panels feel flimsy
Who The Behringer X32 Is For & Why You Might Choose It Over The Behringer Wing
The Behringer X32 is a digital mixing console designed for live sound reinforcement, studio recording, and broadcast applications. It caters to a wide range of users such as:
Live Sound Engineers: Professionals who work with bands, concerts, theaters, houses of worship, or corporate events would appreciate the X32's intuitive interface and powerful features.
Studio Engineers/Producers: Users seeking to record and mix in a controlled studio environment will find the X32's fine-tuned processing capabilities useful.
Broadcast Engineers: The console is suitable for radio stations or TV studios requiring a reliable mixer with comprehensive routing options.
Venue Owners/Installers: Venue owners wanting an upgrade to their audio system will find the X32 an excellent choice due to its scalability and versatility.
The decision between choosing the Behringer X32 or Wing depends on several factors. Here are some reasons one might select the X32 over the Wing:
Affordability: The Behringer X32 is generally more affordable than the Wing. For budget-conscious buyers seeking high-quality digital mixing capabilities without breaking the bank, it's an attractive option.
Familiarity & Ease of Use: Users familiar with analog consoles will find it easier to transition to the X32 due to its classic layout and intuitive control surface. If you prefer an interface that closely resembles older analog mixers while still offering modern digital functionality, go for this mixer.
Compatibility: The X32 is compatible with several digital snakes and stage boxes from the Behringer family, such as the S16 and S32. This compatibility makes it seamless to integrate the mixer into an existing Behringer ecosystem, saving on costs and improving workflow.
Proven Reliability: The Behringer X32 has been available for a longer time compared to the Wing. This console has become a popular choice among audio professionals globally due to its reputation for reliability, sound quality, and extensive features.
Who The Behringer Wing Is For & Why You Might Choose It Over The Behringer X32
The Behringer Wing is a state-of-the-art digital mixing console designed to cater to the audio requirements of professional musicians, live sound engineers, and recording studios.
This powerful mixer boasts a rangeof impressive features, making it an attractive option for those looking for a reliable and high-performance audio solution.
In this guide, we discuss why someone might choose the Behringer Wing over the popular Behringer X32.
Who is the Behringer Wing for?
The Behringer Wing is ideally suited for:
Live Sound Engineers: The flexibility and advanced capabilities offered by the Wing make it perfect for engineers working in live sound environments such as concerts, theaters, or houses of worship.
Professional Musicians: Bands and artists who need precise control over their audio mix during live performances or while rehearsing will find that the Wing offers an exceptional set of tools that can be tailored to meet their unique needs.
Recording Studios: With its extensive connectivity options and advanced processing capabilities, the Behringer Wing can function as a premium centerpiece in any recording studio setup whether it's tracking, mixing or even mastering projects.
Broadcast Professionals: The built-in routing flexibility of this digital mixer allows broadcast professionals to easily manage their signal chains and deliver top-quality audio content on-the-fly across various platforms.
Why Choose Behringer Wing Over Behringer X32?
In comparing these two digital mixers from Behringer, there are several reasons why one might opt for the more advanced WING model over the X32. These include:
User Interface: The Behringer Wing features a larger and more intuitive touchscreen interface for better navigation, scene management, and visualization of important parameters. This enhances the overall user experience, making it easier to work with.
Channel Count & Processing: With 48 stereo input channels (compared to 40 mono channels on the X32), the Wing offers greater flexibility in managing complex mixes and performing advanced processing on individual channels without being limited by input count.
I/O Connectivity: The Behringer Wing offers expandable and customizable I/O options, enabling users to tailor their system requirements according to specific needs. This is particularly advantageous for recording studios or live sound setups requiring increased channel counts or diverse connectivity solutions.
Dual SD Card Recording: Unlike the X32, which requires an optional expansion card for multi-track recording, the Behringer Wing comes with integrated dual SD card slots that allow instant recording of up to 64 tracks simultaneously without any extra hardware.
In Conclusion
The Behringer Wing is a versatile and powerful digital mixer that caters to a wide range of professional audio applications.
Although it comes at a higher price point compared to its sibling, the Behringer X32, its enhanced feature set and improved usability make it an attractive option for those seeking an upgrade in terms of both performance and scalability.
Ultimately, choosing between these two mixers will come down to your specific needs and budget constraints.
However, if you want a future-proof solution with advanced capabilities that can grow alongside your audio demands – then the Behringer Wing is well worth considering.
Buyer's Guide: Important Things To Consider & Look Out For When Buying A Mixer
1. Get Your Priorities Straightened: Analog or Digital?
So, let's head straight to the first question on your mind: analog or digital mixer?
While you might be tempted to go old school and embrace that vintage vibe with an analog mixing board, going digital might just save your life (or at least your ears).
Digital mixers are the future, so don't resist the change! Plus, they come with a truckload of extra features that can help you create a crisp and perfect sound reinforcement system.
Trust me; once you go digital, you're never going back.
2. Channel Count: How Many is Too Many?
Lose the channel count frenzy!
Yes, it's essential to choose a digital audio mixer with enough channels for all your inputs (mics, instruments, laptops etc.), but before you break the bank on a 64-channel live mixing console fit for Coachella – take a step back and evaluate your needs.
Remember that more channels mean more complexity in handling the device. Save yourself from turning into Ross from Friends while screaming "PIVOT!" – opt for an audio mixer that aligns with your current gig requirements.
3. When Bigger is not Better: The Size Factor
We know size matters but trust me when I say this – in the world of studio equipment – smaller can sometimes be better!
If you're looking for something portable to cater to intimate gigs or fit into tight spaces (*cue bedroom studio wink*) then explore compact options like Behringer X32 Compact and similar models before committing yourself to any gigantic live mixing console.
| Type of Gigs & Live Events: | Suggested Mixer: |
| --- | --- |
| Bedroom Studio, Podcasts, Small Intimate Gigs | Behringer X32 Compact |
4. Connectivity: I/O Ain't Just About Money, Honey!
A digital mixer without adequate inputs and outputs is like a smartphone without any apps – pointless!
So make sure the audio mixer you're eyeing offers the right type of connections like mic preamps, line-level inputs, USB/Firewire interfacing (for direct recording on a computer), and Bluetooth.
Because hey, in this day and age – who wants to be tied down by cords?
5. Behold the Power of Built-in Effects
Built-in effects are every audiophile's (and lazy musician's) dream come true!
When choosing a digital audio mixer, look for models that have an impressive range of onboard effects such as compression, gating, reverb and EQ capabilities.
This will not only save you time but also help avoid purchasing additional outboard gear.
6. Don't Get Lost in Translation: User Interface Matters
Nobody wants to spend hours deciphering hieroglyphics just because they decided to invest in some fancy studio equipment!
Thus, keep it simple when it comes to user interface; touchscreen control surfaces or dedicated hardware controls can make your life much easier when navigating through your cool new digital mixer.
7. Ain't Nobody Got Time For Latency!
Imagine being on stage rocking out with your band only to hear your masterpiece delayed by milliseconds due to annoying latency issues... tragic!
When buying a digital mixer always consider models with low-latency processing power (*whispers 'Behringer'*) because as musicians – timing is everything.
8. The Remote vs Hardware Control Dilemma
Controlling your digital mixer with a tablet or smartphone is a game-changer!
It allows you to make adjustments without being glued to the mixing board, probably making your sound engineer obsolete (sorry!).
But, don't completely dump hardware controls just yet; always consider models that offer both remote and hardware control options for better flexibility.
9. Futureproof Your Investment
A good digital audio mixer should grow with you on your musical journey, providing years of reliable service.
Choose one that can support firmware updates and has customizable features such as user presets and setups. This will keep it ever-evolving, much like your taste in music!
10. Show me the Money: Price vs Value
Last but not least – never compromise on quality for affordability when it comes to studio equipment!
Sure, the Behringer X32 Producer might be cheaper than its counterpart on paper but remember - investing in gear that will last you years is always more cost-effective than regularly upgrading cheap knock-offs.
And there you have it - 10 keys factors when deciding upon a digital audio mixer! Follow this guide and bask in the glory of getting compliments like "Dude, what's your secret to such incredible sound?"
Choosing A Mixer FAQs
What are the main differences between the Behringer WING and X32 in terms of features?
The main differences between the Behringer WING and X32 include the touchscreen interface, simplified routing options, greater customization capabilities, and input/output configurations offered by the WING. While both are digital mixing consoles, the WING provides more advanced features and better sound quality compared to the X32.
Which digital mixer is more affordable between Behringer WING and X32?
The Behringer X32 is more affordable compared to the Behringer WING. It is priced at around $2,499 while offering a wide range of features suitable for small to medium-sized events or bands.
Can I use MIDAS M32 with both Behringer digital mixers?
Yes, you can use MIDAS M32 with both mixers. However, it's important to note that compatibility with MIDAS M32 as well as other Behringer X32 mixers using AES50 networks or Stage CONNECT interfaces is provided by Behringer WING, giving it an advantage in terms of flexibility over its counterpart.
Is it worth upgrading from a Behringer X32 to a Behringer WING if I need advanced features?
If you require advanced features like touchscreen controls, improved sound quality along with enhanced flexibility in audio routing options for demanding applications or professional setups, investing in the Behringer WING would be worth considering despite its higher price point.
About Author
Lyrics
Please save some lyrics first.