You're ready to make a big purchase, but you're having trouble deciding between these two powerhouses, the Arturia KeyLab Essential 49 and the Nektar Impact LX88+.
Trust me, I know how difficult that decision is... especially if you have no plans on whipping out that dreaded return postage label!
I've got you covered.
I've broken down the good, the bad and the ugly of these babies, so providing you have a clear idea of exactly what you plan on doing with it, you will have a clear idea on which one is best for you, by the end of this article.
Let get into it...
At A Glance:
Arturia KeyLab Essential 49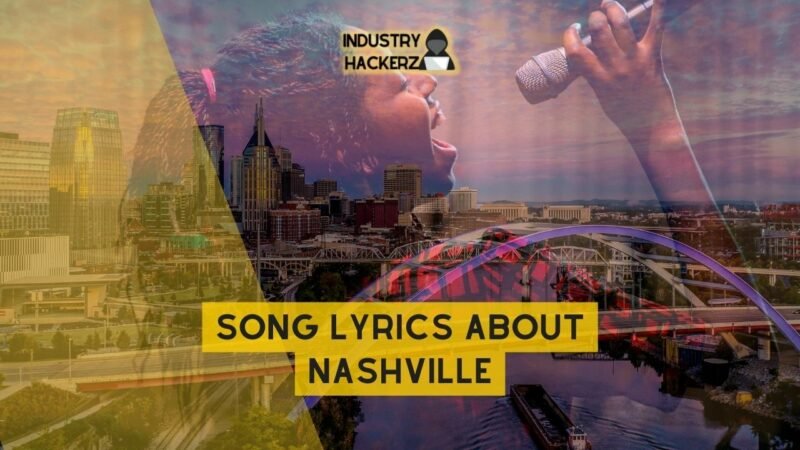 You Should Read This Next!
Nektar Impact LX88+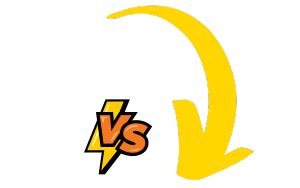 Key Differences Between The Arturia KeyLab Essential 49 And The Nektar Impact LX88+
The main differences between Arturia KeyLab Essential 49 and Nektar Impact LX88+ are quite distinct, primarily in terms of product features, software inclusions, and cost.
The Arturia KeyLab Essential 49 stands out through its unique features which include a MIDI-Out port, backlit LED buttons, weighted keys, an additional 8 pads compared to the Nektar Impact LX88+, an input/connector for the expression pedal, and two more knobs for better control. Moreover, it also packs hybrid synth features.
These elements make it a versatile MIDI controller compatible with many DAWs or Digital Audio Workstations. Additionally, the Arturia KeyLab provides high-quality virtual instruments which users can manually map to Logic or other software.
On the contrast is Nektar Impact LX88+, although compatible with many DAWs such as Reaper it doesn't come preloaded with any software necessitating users to purchase music software separately if needed.
However, this hasn't deterred its popularity among users as evident from over 300+ positive reviews. It is even considered a cheaper yet robust alternative to the Arturia Keylab 88 MKII.
Comparing dimensions,
- Nektar Impact LX88+ measures approximately: 50" x 10-7/8" x 2.75"
- Arturia Keylab Essential's measurements are approximately around: 49.6" x 10.3" x 2.5"
In conclusion,
- If you're seeking a compact yet feature-loaded digital keyboard controller complemented by pre-installed software then the Arturia KeyLab Essential would be your go-to choice.
- However if you're looking for a cost-efficient option offering efficient music production capabilities without any bundled software then Nektar Impact LX88+ would make for an ideal choice.
| Specifications | Arturia KeyLab Essential 49 | Nektar Impact LX88+ |
| --- | --- | --- |
| Keyboard | 49 keys | 88 keys |
| Velocity sensitive | Yes | Yes |
| Aftertouch | No | No |
| Pads | 8 | 8 |
| Rotary Encoders | 9 | 9 |
| Transport Controls | Yes | Yes |
| MIDI I/O | USB | USB, MIDI Out |
| Power Supply | USB Bus powered | USB Bus powered |
| Software Included | Analog Lab, Ableton Live Lite, UVI Grand Piano Model D | Bitwig 8-Track |
| Dimensions | 31.2 x 12.7 x 2.7 inches | 50.25 x 11 x 3.5 inches |
| Weight | 7.05 lbs | 18 lbs |
What You Need To Know About Arturia KeyLab Essential 49
The Arturia KeyLab Essential 49 is a music maker's dream. With a 49 key velocity-sensitive keyboard that feels like a mix of a synth and piano, it helps bring your music to life. The keyboard comes with special features such as 1 clickable encoder, 9 encoders, 9 faders, and multiple switches to give you full control over your sound.
The software included with the Arturia KeyLab Essential 49 is top-notch. It comes with Analog Lab V that boasts an impressive collection of over 2000 synth sounds, Ableton Live Lite for easy music production, and UVI Grand Piano Model D for those who love the rich sound of pianos.
One standout feature of the Arturia KeyLab Essential 49 is its perfect integration with Analog Lab. You can select sounds, browse presets or switch parts easily.
Whether you use it as a standalone or as a plug-in (supports: VST, VST3, AU, AAX), this tool offers over 7000 preset sounds powered by TAE technology from the award-winning collection V from Arturia.
But that's not all. The KeyLab Essential is designed to make creating music simpler and more accessible by streamlining your work process.
It helps you find just the right sound quickly and intuitively so you can focus on what really matters - making great music! You'll also enjoy smooth preset browsing and responsive controls for DAW commands- all combined in one impressive package!
For more details about this musical powerhouse check out their official page. So whether you're a seasoned pro or just starting out in your musical journey - consider adding the Arturia KeyLab Essential 49 to your lineup!
My 1 Month Review Of The Arturia KeyLab Essential 49
Introduction
After a month of playing around with the Arturia KeyLab Essential 49, I can honestly say that it's become an unexpected gem in my music production set-up. This review reflects my personal experience and thoughts on this dynamic MIDI keyboard.
First Impressions
Right out of the box, the KeyLab Essential 49's build quality gave me one heck of a first impression.
Over time, I've found that its sturdiness is not just for show: this thing has stood up to intense, daily use like a champ.
Its keys have just the right amount of weight and bounce back swiftly, while the knobs and faders feel solid and reliable.
User Experience
Getting it up and running was pretty straightforward - definitely a great plus for beginners or non-techy musicians.
The included software package is also generous: Analog Lab with its plethora of sounds, Ableton Live Lite for your DAW needs, and Grand Piano Model D to satisfy your classical cravings.
I must admit I haven't explored all 5000+ presets yet but those I've tried so far are top notch.
The integration with Ableton Live, my go-to DAW, has been near seamless.
Finding my way around the numerous controls took some time but once sorted out, it quickly became second nature.
Musical Capabilities
The performance features such as pitch bend/modulation wheels or drum pads add so much more fun to jam sessions.
Beyond that,the KeyLab Essential 49 shines as an expressive instrument.
The ability to easily tweak parameters on-the-fly opens up whole new levels of creativity.
I never thought a MIDI controller could contribute this significantly to not only my workflow but also musicality.
Welcome Shortcomings
As much as I enjoy using it, there are some small issues. The lack of aftertouch might disappoint more experienced players looking for extra expressiveness. And although aesthetics aren't everything - hey Arturia - any chance we could get more color options?
In summary:
- Solid build quality and dependable performance.
- Easily integrated into DAWs with a generous software bundle.
- Breadth of control options allows for great expression.
- Lack of aftertouch may be an issue for some.
If you're seeking a highly capable MIDI keyboard that's easy-to-use regardless if you're new or veteran in music production scene - consider giving the Arturia KeyLab Essential 49 a whirl!<
What You Need To Know About Nektar Impact LX88+
The Nektar Impact LX88+ is a top-notch MIDI controller keyboard for performers and producers who want more hands-on control over their music. It has 88 semi-weighted, full-size keys that respond to how hard you hit them - just like a real piano!
Besides the keys, it's loaded with 8 back-lit drum pads that respond to your touch, 9 faders for mixing tracks, 8 knobs for tweaking sounds, and 6 transport buttons for play, stop, etc.
This keyboard connects perfectly with most popular music software (DAWs) using Nektar's DAW integration feature. This lets you mix songs or control virtual instruments right from the keyboard! Plus, the MIDI features work well with any MIDI music software.
So whether you're a Windows PC user or an Apple Mac fan or even using iOS devices - this keyboard is compatible.
It even comes bundled with Bigwig Studio's 8-track DAW and sound content package. That means right out of the box; you have tools and sounds to start creating your music!
So if you're ready to get hands-on with your music production and performance on a premium quality instrument – check out more details on Nektar's official product page.
My 1 Month Review Of The Nektar Impact LX88+
First Impressions
Wow, a month has already passed since I got my hands on the Nektar Impact LX88+. When I first unboxed this beast of a MIDI keyboard, its sheer size and sleek design instantly caught my eye. This wasn't just another piece of equipment; it was carefully engineered, beautifully designed and had an undeniable aura of professionalism about it.
Setup
Setting it up was a breeze. Thanks to the plug-and-play functionality, there were no complex steps or tedious installs. You just plug it into your computer, and that's it - you're good to go!
Moreover, the bonus point was that this bad boy is compatible with both Mac OS X and Windows.
The Keys
One thing I absolutely adored about this keyboard was its full-sized 88 note velocity-sensitive semi-weighted keyboard - felt like heaven to play on! These semi-weighted keys give you the natural feel of an acoustic piano but also maintain enough resistance for synth playing.
Pads & Controls
Now let's talk about something that really sets the Nektar Impact LX88+ apart: its pads and controls. With 8 backlit drum pads, 9 faders, 8 knobs, dedicated transport control and track selecting buttons - it offers a vast array of controls in such an affordable price range.
The pads are super responsive; whether you're performing live or composing in-studio- they worked great!
Daw Integration
One word: seamless! The MIDI controller integrated flawlessly with all my favorite DAWs (Logic Pro X, Ableton Live etc.) offering amazing control capabilities without any hitches.
In-built presets allowed me to easily control DAW functions right from the keyboard.
A Month In...
Here's where we stand after one month:
• The quality is top-notch; no signs of wear or loose keys.
• Its versatile functionality makes it indispensable for both studio work and live performances.
• It's so much more than just a MIDI controller; with its in-depth DAW integration features.
In conclusion: I am beyond satisfied with this product! It's been worth every penny spent. The Nektar Impact LX88+ has surpassed my expectations in terms of functionality as well as durability. It's truly become a centerpiece in my home studio setup now− can't imagine working without it!
Who The Arturia KeyLab Essential 49 Is For & Why You Might Choose It Over The Nektar Impact LX88+
The Arturia KeyLab Essential 49 is a versatile and valuable addition for music creators who want a compact, feature-rich MIDI controller. This controller might be ideal if you:
• Appreciate the feeling of weighted keys
• Want a MIDI-out port
• Prefer backlit LED buttons for visibility in dark settings
• Require more pads and knobs for greater control over your sound
• Value an input/connector for an expression pedal.
One key advantage of choosing Arturia KeyLab Essential 49 is its compatibility with many DAWs or Digital Audio Workstations. Additionally, it's known for high-quality virtual instruments which can be manually mapped to software like Logic. It also differs from others by featuring hybrid synth capabilities.
However, if features like weighted keys and LED lights are less important to you and you're okay with buying separate music software, consider the Nektar Impact LX88+. It has been rated as a solid choice by users based on over 300+ reviews.
Consider Nektar Impact LX88+ if you:
• Are working within a smaller budget
• Need something compatible with many DAWs including Reaper
• Don't mind not having preloaded software.
This model measures slightly larger than the Arturia KeyLab Essential 49 which might be another factor in your decision.
Choosing between these two popular MIDI keyboard controllers depends on your specific needs, preferences and budget - whether that's desiring more compact dimensions, needing pre-installed software or requiring certain functions like extra pads or knobs.
No matter what your needs are, both the Arturia KeyLab Essential 49 and the Nektar Impact LX88+ offer reliable solutions that cater to various types of musicians.
Who The Nektar Impact LX88+ Is For & Why You Might Choose It Over The Arturia KeyLab Essential 49
Who is Nektar Impact LX88+ for?
The Nektar Impact LX88+ is a MIDI keyboard controller that caters to dedicated musicians and music production hobbyists who are in search of a reliable, efficient, and affordable option.
It would particularly appeal to those who already have their preferred DAWs (Digital Audio Workstations) and music software as it doesn't come preloaded with any.
Why choose Nektar Impact LX88+ over the Arturia KeyLab Essential 49?
Choosing between the Nektar Impact LX88+ and the Arturia KeyLab Essential 49 relies on several factors:
• Budget: The Nektar Impact LX88+ is considered a more cost-effective alternative to the Arturia KeyLab, presenting users with significant value for their investment.
• Size: The slightly larger dimensions of the Nektar Impact LX88+ can be advantageous for those seeking a more spacious setup. Its measurements are approximately 50" x 10-7/8" x 2.75", offering ample room to work.
• No Preinstalled Software:The Nektar Impact LX88+ does not come with any pre-installed software. While this might appear as a disadvantage at first, it allows seasoned users to personalize their experience by choosing their own DAW and music software.
In contrast, the Arturia KeyLab Essential 49 comes loaded with virtual instruments which require manual mapping to Logic or other software. Therefore, individuals who prefer ready-to-use setups might lean towards this option.
• User Reviews:The popularity of the Nektar Impact LX88+, backed by over 300 positive reviews, points towards its reliable functionality and user satisfaction.
On balance, while both MIDI controllers have their strengths and weaknesses, choosing one depends largely on personal preferences. Whether you're after compactness paired with abundant features or a simple yet effective setup on a budget - both options can fulfil your needs in unique ways.
If you're still on the hunt for the ideal music production hardware and neither the Arturia KeyLab Essential 49 nor Nektar Impact LX88+ ticked all of your boxes, don't fret. I've spent ample time comparing some other similarly fantastic products.
You might want to consider checking out my posts on Arturia KeyLab Essential 49 vs Akai Fire, or perhaps the M-Audio Hammer 88 Pro vs Akai MPC Studio comparison might be more up your alley.
If those aren't what you're looking for, there's always the M-Audio Hammer 88 Pro vs Arturia KeyLab 61 Mk2 face-off, or even a dive into how the M-Audio Hammer 88 Pro compares to Novation's 61SL Mk3.
Rest assured, with all these titans in the mix, there's bound to be one that hits just right for you!
FAQs
How does the MIDI-Out port in Arturia KeyLab Essential 49 enhance its functionality?
The MIDI-Out port in the Arturia KeyLab Essential 49 adds an extra layer of compatibility and control to the unit. This feature allows users to connect their keyboard directly to other MIDI-compatible devices, such as synths or drum machines, without needing a computer interface. It gives users more flexibility in creating and controlling their sound.
What is the significance of having pre-installed software like that on Arturia KeyLab Essential 49?
Pre-installed software on a MIDI controller like the Arturia Keylab Essential 49 provides immediate access to digital instruments and effects, allowing you to start creating music right out of the box. Such software also ensures full compatibility with the controller's features and functions. Without pre-installed software, users might need additional investments both financially and time-wise for getting compatible software.
In what way does Nektar Impact LX88+ offer streamlined music production capabilities despite not having any preloaded software?
The Nektar Impact LX88+, while it doesn't come with any preloaded software, has been designed for seamless integration with all major DAWs including Reaper. This means that even though there isn't any native onboard sounds or effects available right out of box, it can take full advantage of those provided by your DAW - including mapping controls automatically - once connected making it easy for musicians to navigate around their music production workflow.
If budget is not a concern should one opt for Arturia KeyLab over Nektar Impact LX88+?
If budget isn't a limiting factor then opting for the Arturia KeyLab Essential 49 might make more sense due its greater number of pads & knobs enhancing flexibility during performances or productions plus its pre-loaded hybrid synth features providing immediate access to various virtual instruments ones making it more versatile compared against Nektar's model.
Buyer's Guide: Important Things To Consider & Look Out For When Buying A Midi Keyboard
1. Identify Your Needs
When it comes to buying a MIDI keyboard, the first thing you need to consider is your specific needs. Are you a professional pianist or a budding music producer? The kind of keyboard you require depends on your proficiency level and the nature of your work.
If you are into electronic music, a synth-heavy MIDI controller like the Arturia KeyLab Essential 49 might be perfect for you, given its rich synthesizer functions.
2. Check for DAW Integration
A MIDI keyboard that seamlessly works with your Digital Audio Workstation (DAW) can make music production much more efficient and enjoyable. Most reputed brands offer keyboards that support various popular DAWs such as Ableton Live, Logic Pro X, and Pro Tools.
A good example would be the Nektar Impact LX88+, renowned for its stellar DAW integration capabilities.
3. Consider Size and Key Count
Size matters when choosing a studio equipment like a MIDI keyboard - both in terms of physical dimensions and key count! Remember, while small, compact keyboards can be easily portable; they might restrict expressive playability because of fewer keys or cramped spacing.
A full 88-key unit such as the Nektar Impact LX88+ could serve well for experienced pianists looking for full range expression.
4. Look Out For Velocity-Sensitive Keys
The velocity-sensitive keys feature is vital if you are serious about capturing nuances in your performance onto digital media - harder key presses translate into louder notes while softer presses give quieter ones – just like an acoustic piano!
Both Arturia KeyLab Essential 49 and Nektar Impact LX88+ have semi-weighted velocity-sensitive keys akin to traditional pianos offering realistic feedback.
5. Opt For Assignable Knobs And Pads
For greater control over software synths and other music production software tools, choose devices with assignable knobs and pads – these interface elements increase functionality without mouse dependence helping deliver smoother workflows!
Brands such as Arturia have recognized this value addition; their KeyLab series comes well equipped with multiple assignable rotary knobs, sliders and drum pads.
6.Verify Power Options
Do verify power options before purchasing any MIDI controller since portability can often come at an energy cost: battery or USB powered?
Keyboard models such as Arturia KeyLab Essential 49 are USB powered which means no worries about running out of juice during that creative session but also entails finding free ports on computer or power bank!
7.Thoroughly Read Online Reviews
Finally yet importantly: never underestimate wisdom found through online reviews before investing in sophisticated studio equipment like synthesizers or MIDI controllers!
These reviews provide insights from real users who've experienced product firsthand along with professional point-of-views from industry experts providing comprehensive evaluation about features, build quality etcetera so do avail them beneficially!
About Author
Lyrics
Please save some lyrics first.