You're ready to make a big purchase, but you're having trouble deciding between these two powerhouses, the Arturia KeyLab 61 Mk2 and the Arturia KeyStep Pro.
Trust me, I know how difficult that decision is... especially if you have no plans on whipping out that dreaded return postage label!
I've got you covered.
I've broken down the good, the bad and the ugly of these babies, so providing you have a clear idea of exactly what you plan on doing with it, you will have a clear idea on which one is best for you, by the end of this article.
Let get into it...
At A Glance:
Arturia KeyLab 61 Mk2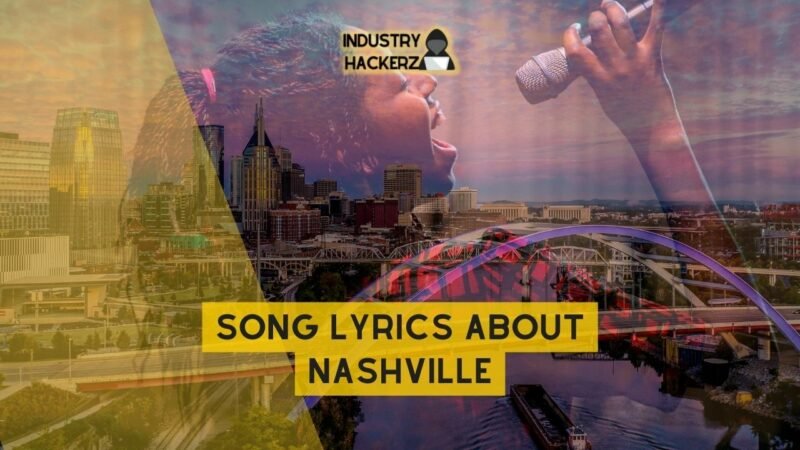 You Should Read This Next!
Arturia KeyStep Pro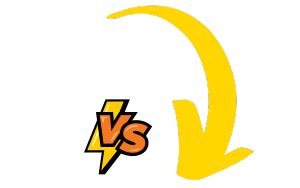 Key Differences Between The Arturia KeyLab 61 Mk2 And The Arturia KeyStep Pro
The main differences between Arturia KeyLab 61 Mk2 and Arturia KeyStep Pro are largely centered around their design, feature set, portability, and setup compatibility.
Arturia KeyLab 61 Mk2 is known as a professional-grade MIDI controller that offers a full-sized keyboard with Arturia's Pro-Feel action.
This model comes with high-quality velocity and aftertouch keys and provides CV integration – a feature becoming more common in such devices. Additionally, the build quality of this controller has been praised as one of the best in its price range.
Contrarily, the Arturia KeyStep Pro boasts advanced sequencer and arpeggiator controls offering extensive creative options for users. It features 37 slim keys that are both velocity sensitive and aftertouch sensitive, which makes it stand out for its sequencing capabilities.
The main difference in terms of design is their keys: whereas KeyLab 61 Mk2 comes with full-sized keys for better playing comfort, KeyStep Pro has slimmer ones.
Their feature set also varies: while Arturia KeyLab focuses more on traditional keyboard functions such as aftertouch key response; Keystep pro stands out for its sequencing capabilities.
In terms of portability, it seems the KeyStep Pro, despite having an impressive key bed, may be less portable due to its larger size compared to other smaller models like Keystep's 32 or 37-key versions.
When considering setup compatibility based on user requirements, both models have different advantages. The KeyLab, for instance, could be better suited in a computer setup running over USB while some models like KeyStep's standalone operation might prove advantageous if you're not tied to specific software or plugins.
In conclusion, both Arturia products have been highly praised for their performance standards but each caters to quite different needs depending on whether you lean towards performing or producing music; need portability or prefer standalone capabilities alongside computer setups; want fewer slim keys versus full-sized ones etc..
| Specifications | Arturia KeyLab 61 Mk2 | Arturia KeyStep Pro |
| --- | --- | --- |
| Number of Keys | 61 | 37 |
| Type of Keys | Semi-weighted | Velocity-sensitive Slimkey |
| Aftertouch | Yes | Yes |
| Pads | 16 | No |
| Encoders/Pots | 9 | No |
| Faders | 9 | No |
| Dedicated Transport Control | Yes | Yes |
| Sequencer | No | Yes |
| USB | 1 x Type B | 1 x Type B |
| MIDI I/O | In/Out/USB | In/2 x Out/Thru/USB |
| Software | Analog Lab, Ableton Live Lite, Piano V | MIDI Control Center |
| Power Supply | 9V DC power supply (sold separately) | 12V DC power supply (included) |
What You Need To Know About Arturia KeyLab 61 Mk2
The Arturia KeyLab 61 Mk2 is a top-of-the-line keyboard perfect for any music creator. It comes with a high-quality, 61-note keybed taken from Arturia's MatrixBrute synthesizer. This means it's super sensitive to how hard you press the keys, giving your music more emotion and depth.
This keyboard doesn't just stop at the keys, though! It also includes 16 RGB backlit performance pads for things like finger drumming and triggering samples. Plus, there are 9 large faders and 9 rotary knobs that you can use to control different sounds while you're playing.
One cool feature of this keyboard is its magnetic overlays. You can use these to mark the 16 transport controls on the keyboard - think of them as shortcuts to control different parts of your digital audio workstation (DAW) right from your keyboard!
Purchasing the Arturia KeyLab 61 Mk2 in India comes with a special bonus: The FULL V Collection 8 Software Bundle (that's worth Rs.50,000). This bundle gives you more than 8,000 sounds from vintage keyboards and synths - everything from beautiful pianos to powerful organs and synths.
This keyboard fits in seamlessly with many DAWs like Ableton, Reason, FL Studio, Logic and more. This makes it easier than ever to start creating right away! And if you're using Arturia's software instruments like V Collection? Even better!
Lastly let's talk design: this isn't any ordinary keyboard! The KeyLab Mk2 has an aluminium chassis and real wood side panels - this thing looks as good as it sounds. Plus on the backside of this unit are multiple inputs that allows for multiple connections both in studio or stage scenarios.
If modular connectivity is what you're after then rejoice! On top of standard features this beauty offers integrated connections for CV pitch, gate and two modulation controls for external synths or Eurorack modules
Sound interesting? You can find even more information here.
My 1 Month Review Of The Arturia KeyLab 61 Mk2
First Impressions
The moment I unboxed the Arturia KeyLab 61 Mk2, I knew we were going to have some good times together. The high-quality construction was evident from the get-go and it had a sleek yet robust appearance. From its weighted keys to the vast array of controllers and knobs, everything looked sturdy and ready for use.
Performance & Usability
When it came to performance, this keyboard controller definitely delivered. Its pressure-sensitive pads responded beautifully whether I was trying out a simple beat or creating complex rhythms.
The controls were super intuitive too - no steep learning curve here! Despite there being so many knobs, sliders and buttons, they were functionally grouped and didn't feel overwhelming at all.
Some key points from my experience are:
- The reliable build quality: It's one solid piece of equipment.
- Pressure-sensitive pads are very responsive.
- Functional grouping of controls simplifies use.
Integration With Software
What blew me away was how seamlessly the KeyLab integrated with my DAWs and virtual instruments. This really enhanced my music production workflow as I could control almost everything straight from this device.
Whether I was using Ableton Live or Arturia's own Analog Lab suite, mapping out different functions was always plain sailing due to the clear labelling on the unit itself.
In summary:
- Easy integration with various DAWs.
- Hassle-free mapping of functions.
Potential Downside
So far, my journey with the Arturia KeyLab 61 Mk2 has been mostly smooth sailing. However, if there is one aspect where improvements could be made - it's portability.
This beast is not exactly lightweight which makes it a bit cumbersome when you're on-the-go frequently for gigs or studio sessions.
Nonetheless, considering its impressive range of features and overall performance standards, this minor setback is hardly a deal-breaker for me!
Overall:
- Portability might be an issue due to its weight.
Verdict after One Month Usage
After spending an entire month with this baby – experimenting with sounds, creating tracks; I can confidently say that owning the Arturia KeyLab 61 Mk2 has been a game-changer! It's truly an inspiring piece of gear that has deepened my love for making music.
To sum up:
I'm genuinely impressed by:
- Its superb build quality.
- Amazing pressure-sensitive pads.
- Simple yet functional control layout.
- Seamless software integration.
A small drawback:
-The weight can affect portability slightly.
Would I recommend you get one? Absolutely! It's worth every dollar spent considering its exceptional performance standards coupled with its ease-of-use. Thank you Arturia for such a fantastic instrument!
What You Need To Know About Arturia KeyStep Pro
The Arturia KeyStep Pro is a performance controller that does it all: it's a MIDI keyboard, sequencer, and arpeggiator rolled into one. Its slimkeys are comfortable and velocity-sensitive, giving you full control over your music.
Creating songs on the KeyStep Pro is easy and fun, thanks to its customizable features. You can level up your loops and compositions with its unique musical functions like Chord Mode, Quick Edit, Time Shift, and Touch Strip Looper. Plus, it has polyphonic sequencing, 16-pattern chaining, Scenes mode and more for storing entire live performances or creating complex melodies in no time.
You'll love how smoothly the KeyStep Pro connects with your gear. From Eurorack modules to analog synths to VST instruments - this device can sync them all.
It features 4 CV, Gate and Mod outputs; 8 drum Gate outputs; Clocks; MIDI in; 2 MIDI out; a solo metronome output; sustain pedal input - all complemented by a USB connection for easy power supply and DAW/softsynth control.
Recording on the fly or planning out each note? The KeyStep Pro caters to both with its intelligent sequencing and arpeggiation functions. Letting you automate processes, create custom arpeggios or delve into detailed step sequencing.
Are you making beats? Track 1's dedicated polyrhythmic drum sequencer lets you craft hard-hitting rhythms quickly - whether you're using a drum machine or your DAW. Plus each track has individual gate outputs!
For more information about the Arturia KeyStep Pro's many features check out their official page here.
My 1 Month Review Of The Arturia KeyStep Pro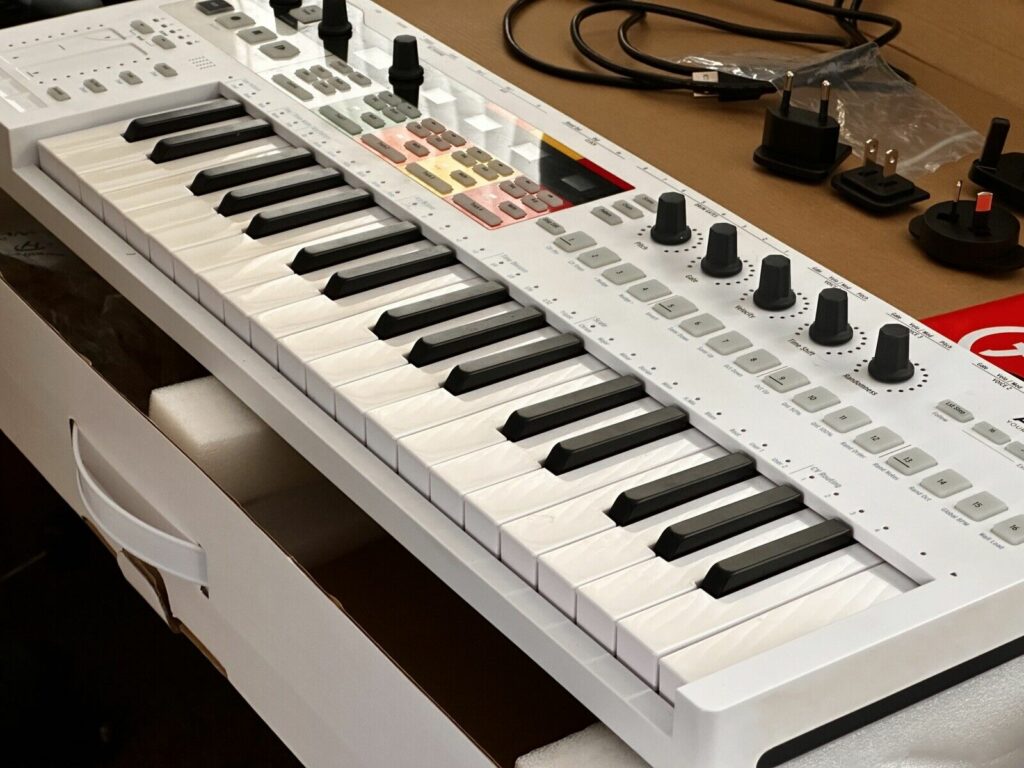 My Initial Impressions
When the Arturia KeyStep Pro first arrived at my doorstep, the sleek, compact design immediately caught my eye. This was a device that promised not to take up too much space in my home studio and yet still deliver on all fronts.
Unboxing felt like an event in itself. The premium feel of the hardware, the smooth keys – it was clear from the beginning this was a top-tier MIDI keyboard controller.
A Month In - Performance
So here I am, a month later, and let me tell you – this thing has been an absolute game-changer. While it can seem intimidating at first glance with all its features and functions, after spending some quality time with the manual, things started falling into place.
* The 32-key keyboard is truly velocity-sensitive, meaning every nuance of your performance is caught and translated beautifully.
* The four-track polyphonic sequencer, allows me to layer sounds in ways I couldn't before.
* And the best part? It's seamlessly integrated with both my analog and digital gear.
Diving Deeper - Functionality
Now don't get me wrong - there are so many features packed into this device that it can be overwhelming initially. But once you start exploring them one-by-one:
* You'll appreciate having 16-part drum sequencing, which essentially turns this machine into your personal drummer.
* The ability to control multiple synths simultaneously from one device? Yes please!
* It's also got impressive connectivity options: USB-C (perfect for hooking up to your computer), MIDI in/out/thru ports (connects to all your other gear), clock in/out (keeps everything synchronized).
The bottom line: I've barely scratched the surface when it comes to what this bad boy can do.
The Learning Curve
I won't lie; there's definitely been a learning curve involved with getting familiarised with all of its functionality over this past month. At times it's felt like I'm piloting a spaceship rather than playing music! But as any musician will tell you - mastering an instrument takes time and patience.
Luckily, Arturia provides excellent online tutorials that have helped break down even some of the most complex features.
In Summary
If you're willing to put in some time upfront to really understand how things work on this controller, then trust me –Your musical creativity will skyrocket.. Sure there might be cheaper options out there but honestly? At such an affordable price for what you're getting,the value proposition becomes hard to beat..
So yes – if you're serious about taking your music production game up by several notches...then welcome aboard! Because with Arturia KeyStep Pro...your journey is only just beginning.
Who The Arturia KeyLab 61 Mk2 Is For & Why You Might Choose It Over The Arturia KeyStep Pro
Arturia KeyLab 61 Mk2 is a fantastic choice for music producers seeking a professional-grade MIDI controller with a full-sized keyboard. It's an ideal fit if you value playing comfort and superior key action, given that it features the same Pro-Feel keybed as seen in Arturia's MatrixBrute and MiniBrute 2. Some of its appealing features include:
- High-quality velocity
- Aftertouch keys
- Included software
- MIDI ports
- CV integration
Lastly, its build quality is exceptional, making it one of the best controllers in its price range.
In comparison, Arturia KeyStep Pro caters to those requiring advanced sequencing capabilities within a compact design. If you're looking for creative flexibility and portability, the KeyStep Pro offers an extended version compared to its original model with enhanced performance power. Its unique attributes include:
- Advanced sequencer
- Arpeggiator controls
- A compact design featuring 37 slim keys that are both velocity sensitive and aftertouch sensitive.
Though smaller than the KeyLab Mk2, keep in mind it may still be unwieldy to transport compared to mini versions like Keystep 32-key or Keystep 37.
When considering setup compatibility, both models provide different advantages. The KeyLab might be better suited in a computer setup running over USB,, while the standalone operation offered by models like KeyStep could make things easier if your workflow isn't tied to specific software or plugins.
To summarize:
If you're leaning more towards producing music and require high standard full-sized keys for playing comfort - then Arturia KeyLab 61 Mk2 should be your pick. Alternatively, if portability plus advanced sequencing capabilities are what you desire - then consider going for Arturia KeyStep Pro..
Who The Arturia KeyStep Pro Is For & Why You Might Choose It Over The Arturia KeyLab 61 Mk2
Arturia KeyStep Pro: For the Creative and Mobile Music Producer
The Arturia KeyStep Pro is a fantastic choice for musicians, particularly those who want to boost their creativity with the device's advanced sequencing capabilities. The MIDI controller provides access to an extensive collection of sequencer and arpeggiator controls, enabling users to explore a myriad of sound creation possibilities.
In addition, musicians who require mobility will find the KeyStep Pro's compact design attractive. While it might be slightly larger than mini versions like Keystep 32-key or Keystep 37, its portability is still commendable thanks to its 37 slim keys.
Preferred by Standalone Users
For those not wanting to rely heavily on software or plugins in a computer setup, standalone operation offered by the Arturia KeyStep Pro can be very handy. This self-contained functionality can enhance workflow and provide flexibility in making music.
Arturia KeyLab 61 Mk2: For the Professional-grade Performance Seeker
The Arturia KeyLab 61 Mk2, with its professional-grade quality, is perfect for those desiring control precision and a robust build. It features full-sized keys equipped with Arturia's Pro-Feel action that ensures superior playability.
Moreover, being one of the best controllers in its price range due to high-quality velocity and aftertouch keys, midi ports and CV integration features; It fits perfectly well in any professional studio set-ups.
Favors Traditional Computer Setups
The KeyLab leans more towards traditional computer setups through USB connections. If your music production largely involves software-based operations using various audio plugins, this device might offer better compatibility.
Ultimately:
- Choose KeyStep Pro if:
* You value sequencing capabilities for your creativity.
* You favor portability in your MIDI controller.
* You prefer standalone operation over computer setups.
- Choose KeyLab 61 Mk2 if:
* You seek full-size keys with premium build quality.
* Your workflow heavily depends on software or plugins.
* You want state-of-the-art velocity sensitivity and aftertouch keys in your MIDI controller.
If you find the comparison between Arturia KeyLab 61 Mk2 and Arturia KeyStep Pro not quite matching your needs, I've got other product comparisons that might interest you.
You may prefer checking out my posts on Arturia KeyLab 61 Mk2 vs Nektar Impact LX88+ or Arturia KeyLab 61 Mk2 vs Akai Fire. These comparisons delve into the specifics of each product and might help you decide better on a suitable choice.
Moreover, if you're interested in exploring options beyond Arturia, I also have detailed posts where I compare Novation 61SL Mk3 vs Native Instruments Komplete Kontrol S61 and Novation 61SL Mk3 vs Arturia KeyStep Pro.
So don't worry if this post doesn't hit home; there's a lot more for you to explore!
FAQs
What are the specific advantages of the Pro-Feel action feature in Arturia KeyLab 61 Mk2?
The advantage of the Pro-Feel action feature in Arturia KeyLab 61 Mk2 is that it offers an exceptionally tactile and responsive keyboard experience. This is because it incorporates the same keybed as seen in higher-end models such as MatrixBrute and MiniBrute 2. It provides users with a lusciously playable keyboard that improves their performance.
How does the sequencing capability of Arturia KeyStep Pro impact its usage for music producers?
The advanced sequencer and arpeggiator controls offered by Arturia KeyStep Pro provide music producers extensive creative options. This functionality allows them to create complex sequences and patterns, enhancing their ability to produce diverse, intricate musical compositions.
In terms of portability, how do Arturia KeyLab 61 Mk2 and Arturia KeyStep Pro compare?
When considering portability, both models have distinct attributes. The Arturia KeyLab 61 Mk2, with its full-sized keyboard, can be a bit more cumbersome to transport compared to more compact versions. Conversely, while offering a great keybed experience, the size of Artura Keystep, especially when compared to mini versions like Keystep 32-key or Keystep37 might make it slightly unwieldy for transportation despite being compactly designed.
In terms of setup compatibility which one between Arturia KeyLab 61 Mk2 and Arturia Keystep pro offers more flexibility?
Both models offer different advantages based on user requirements. For instance, if you require standalone operation not tied to specific software or plugins then The Katestep pro's standalone capabilities could be highly beneficial. However if your setup involves a computer running over USB then The keylab MKII would likely offer better compatibility.
Buyer's Guide: Important Things To Consider & Look Out For When Buying A Midi Keyboard
1. Identify Your Purpose
Before buying just any MIDI keyboard online, make sure you identify your intended use. Are you a pro music producer in need of cutting-edge music production equipment, or are you a hobbyist searching for a versatile yet simple keyboard controller? Identifying your requirements will guide your selection and help maximize value. If you're after the functionality of a synthesizer with powerful sequencing capabilities, the Arturia KeyStep Pro might be the perfect fit.
2. Focus on Quality Brands
You wouldn't want to invest in a MIDI controller that gives up on you after only several months of use, right? Hence, it's crucial to consider top-notch brands renowned for their design sophistication and reliability. Arturia is one such reputable brand, known worldwide for their high-quality music gear including the much-loved KeyLab 61 Mk2.
3. Consider the Size
Size matters when it comes to selecting your digital piano or keyboard controller. The size determines both playability convenience and portability aspects. For instance, if you're constantly on-the-go or operate from small studios, something compact like a 25-key versus more extensive options may be ideal.
4. Examine Key Sensitivity
The sensitivity of keys largely impacts how effectively they react to playing dynamics. If subtlety in musical expression matters predominantly to your playing style, keyboards with velocity-sensitive keys should be at the top of your list.
5. Evaluate Software Bundles
Savvy manufacturers often bundle their MIDI keyboards with software to enhance its utility right out-of-the-box - so don't overlook this aspect! Look out for models like Arturia's KeyLab 61 Mk2 that come partnered with an alluring software pack..
6.Check Reviews
Online reviews can offer some invaluable insights regarding practical usage scenarios when buying music production equipment online.Avoid products with consistently low ratings.A good rule-of-thumb is investing in ones having an average rating above 4-stars across multiple platforms.
7.Think About Extras
While synth action keys and excellent build quality are crucial considerations while purchasing digital pianos or controllers online,d'ont forget about 'extra features.'Gadgets offering features like built-in sequencing capabilities can vastly enhance user experience while being superb value-additions.
About Author
Lyrics
Please save some lyrics first.