You're ready to make a big purchase, but you're having trouble deciding between these two powerhouses, the Akai MPC Studio and the Akai Fire.
Trust me, I know how difficult that decision is... especially if you have no plans on whipping out that dreaded return postage label!
I've got you covered.
I've broken down the good, the bad and the ugly of these babies, so providing you have a clear idea of exactly what you plan on doing with it, you will have a clear idea on which one is best for you, by the end of this article.
Let get into it...
At A Glance:
Akai MPC Studio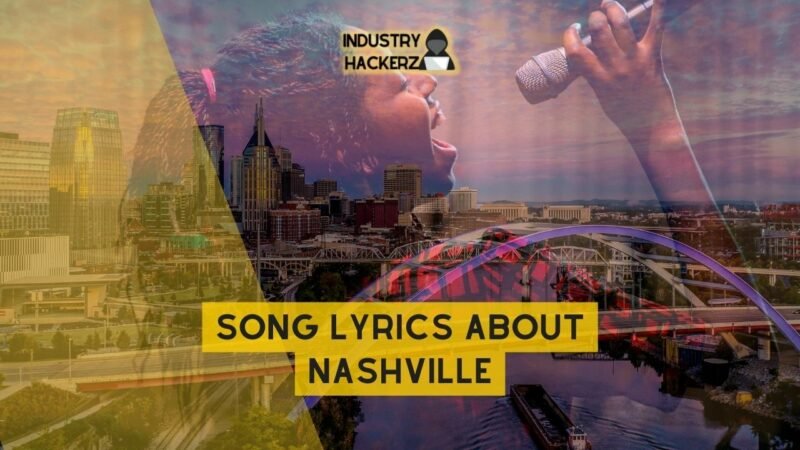 You Should Read This Next!
Akai Fire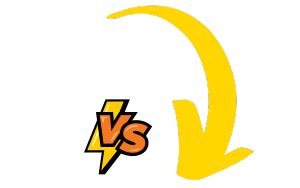 Key Differences Between The Akai MPC Studio And The Akai Fire
The main differences between Akai MPC Studio and Akai Fire are found in their design functionality, software compatibility, and user benefits.
Akai MPC Studio is a hybrid beat-making setup that integrates with the MPC 2 software, forming a complete production studio.
This design partnership with working producers and musicians ensures an established workflow that has made Akai Pro MPC industry-standard equipment for beat-making and music production. Furthermore, this hardware controller is USB-powered, making it flexible for producers.
Contrarily, the Akai Fire is custom-built specifically for FL Studio. Its pad matrix includes an MPC-style 16-pad layout offering seamless integration with FPC and SliceX. This particular feature makes it ideal for FL Studio producers who prefer working in a traditional style.
However, while Akai Fire can effectively improve the workflow on its specific platform (FL Studio), it may not be as versatile as the MPC Studio since it doesn't support all DAWs.
Comparatively looking at software compatibility:
MPC Studio offers higher compatibility across multiple digital audio workstations (DAWs).
Akai Fire is exclusive to FL studio users,, enhancing workflow within this particular DAW.
Finally, if you're budget-conscious or looking to save costs in your setup, purchasing second-hand or used versions of these devices may be possible. Always consider checking trusted marketplaces or musical instrument stores for such options.
| | Akai MPC Studio | Akai Fire |
| --- | --- | --- |
| Type | Music Production Controller | Performance Controller |
| Pads | 16 (Backlit) | 64 (RGB) |
| Knobs | 4 (Touch Sensitive) | 4 |
| Software | MPC Software | FL Studio |
| Display | LCD | No Display |
| Dimensions | 11.2 x 10.1 x 1.9 inches | 12.4 x 6.9 x 1.8 inches |
| Weight | 2.1 lbs | 1.68 lbs |
| Price | $300 - $400 | $100 - $200 |
What You Need To Know About Akai MPC Studio
The Akai MPC Studio is an amazing tool for anyone who loves creating music. It's made by the folks at Akai Professional, known for their high-quality sound equipment. This device is jam-packed with sounds you'll love, like basses, leads, effects, keyboards and more!
Here's the cool part; it's a hybrid system that uses both hardware and software. That means you get to have the feel of classic music-making gear with the super powers of modern computers. It's absolutely perfect for making beats and producing electronic dance tracks or any genre really.
With this baby, you get a 128-track sequencer; just think about all the layers and complexity you can add to your sound! The software also gives you a cool DAW-style (that stands for Digital Audio Workstation) environment that's versatile and easy to work in.
So if making music is your thing, then this device should be on your wishlist. You can check out more details about it on their official website. Trust us when we say - Akai MPC Studio is a game-changer in the world of digital music creation!
My 1 Month Review Of The Akai MPC Studio
After purchasing the Akai MPC Studio, I spent a solid month exploring its features and putting it through its paces. Here are my thoughts.
First Impressions
***Unboxing***
The unboxing experience was pretty simple; there wasn't any dramatic flair or unnecessary frills, just a sturdy box that gave way to a piece of equipment which felt immediately solid and well-built.
***Build Quality***
The Akai MPC Studio is hefty in the best possible way, reeking of quality construction. The brushed metal finish gives it a sleek look, while the rubber pads have just the right amount of give and bounce back.
The Software Integration
One thing that stands out with this gear is how seamlessly it integrates with its software counterpart, giving me so much more control over my music production. It's very much like having an actual workstation at your fingertips, but with unlimited possibilities thanks to digital manipulation.
User Experience & Interface
The interface is intuitive and straightforward, without being oversimplified - great for both beginners and experienced producers alike. With only a couple of button presses I could tap into an entire world of sound design options.
The pads are responsive, each hit registering accurately no matter how hard or soft I struck them - this definitely gave me total control over my beats.
Sound Quality
The sounds...oh man! They're incredible! Rich and lush straight out of the box without the need for further tweaking (although you totally can if you want). The built-in sounds offer diverse choices from different genres which was liberating for me as I ended up creating beats outside my usual music style.
Minor Gripes
My one minor gripe would be:
- ***Portability:*** As much as this machine packs a punch in terms of features, it would be nice if Akai considered making lighter versions to make portability less daunting.
On balance though, these gripes are rather minor when compared against what this machine brings to your studio setup or even live performances.
Conclusion
After one month with the Akai MPC Studio, I am enamoured by its capabilities. This beast allows me to channel creativity into tangible tracks smoothly and efficiently.
I'd go as far as saying owning one redefines what you can achieve in your home studio setup - simply put: It's game-changing!
For anyone considering jumping into beat-making or experienced musicians looking forward to upgrading their equipment, don't hesitate - dive right in!
What You Need To Know About Akai Fire
The Akai Fire is a cool MIDI hardware controller made just for the FL Studio DAW platform. It's super easy to use because it connects with plug-and-play, so there's no setup mess. You get 64 colorful, touch-sensitive pads for creating rhythms in the sequencer and recording notes like you would on a keyboard.
Drummers will love it too because it has a MPC Style 16-pad layout in drum mode. There are also four banks of touch-capacitive MIDI knobs that you can assign to control your mixer, channels or other things as per your needs.
You can navigate through all sorts of tools like the channel rack, browser, toolbar and playlist windows with ease. Plus, there's a special feature to browse audio and project files clearly thanks to its OLED display.
Purchasing the Akai Fire also comes with a bonus! It includes FL Studio Fruity Fire Edition (for download). This is an amazing digital audio workstation (DAW) with unlimited tracks, built-in effects and virtual instruments. You can fully automate its functionality and do much more using this software.
Remember folks, this product comes all the way from China! If you'd like more official details about this amazing product check out their page over here: Akai Pro.
My 1 Month Review Of The Akai Fire
After using the Akai Fire for a month, I can confidently say this product has upgraded my music-making experience to a whole new level. The controller is undoubtedly designed with FL Studio users in mind but beyond that, it's an impressive piece of hardware for any music producer out there.
Setup and Ease of Use
Firstly, setting up the Akai Fire is straightforward. I faced zero issues when it came to installing and mapping the software.
The intuitive design makes it user-friendly even for beginners in music production like myself. The knobs and pads are responsive and pretty easy to navigate.
Performance
When it comes to performance, the Akai Fire shows its real power. Over this month, I've been impressed by how faster and smoother my workflow has become thanks to this controller.
I really value how seamless integration with FL Studio allows me complete control over my project files - from browsing samples to adjusting levels on my mixer - all directly from the device.
Design
The aesthetic aspect of Akai Fire is another selling point. With its sleek black design and colorful pads, it's not just functional but also adds an element of style to my studio setup.
Bullet Points:
User-Friendly: Even as a beginner in music production, I found navigating through features easy.
Elevates Workflow: Integration with FL Studio greatly optimized my workflow.
Sleek Design:This controller isn't just about utility; its stylish look enhances your studio setup.
The Verdict
After a month of using the Akai Fire, I can confidently recommend this product for anyone passionate about creating their own beats or music production in general.
It's more than just a gadget - it offers me complete control over every aspect of my projects while simultaneously making my work easier with its user-friendly design.
In short: if you're looking for something that'll elevate your beat-making game without breaking your bank or complicating your life,
this right here could be your holy grail.
Of course there's still room for improvement – especially when used as a standalone MIDI controller – but considering its price point and features offered, you'd be hard-pressed finding something comparable.
So if you are ready to take your beats up a notch while keeping things straightforward, you might want to get yourself an Akai Fire.
Who The Akai MPC Studio Is For & Why You Might Choose It Over The Akai Fire
Akai MPC Studio: A Hybrid Beat-Making Tool
The Akai MPC Studio is targeted at experienced producers seeking a proven workflow and cross-DAW compatibility. This production tool integrates seamlessly with the acclaimed MPC 2 software, creating a comprehensive music studio setup.
In co-designing with active musicians and producers, Akai has ensured that this controller retains its place as industry-standard equipment for beat-making and music production.
USB-powered, it provides flexibility for producers on the go or when setting up in different locations.
Who is Akai MPC Studio For?
The Akai MPC Studio will be best appreciated by:
Seasoned Producers: Its familiar workflow makes it accessible to those already knowledgable in production.
Versatile artists: The device's decent compatibility across various digital audio workstations (DAWs) makes it an excellent fit for artists using multiple DAWs.
Frequent travelers: Its USB-powered design allows convenient use when on the move or switching studios.
Akai Fire: Tailor-Made for FL Studio Users
As the first hardware specifically built for FL Studio, Akai Fire caters to producers who prefer operating within that DAW. Its 16-pad layout mirrors traditional arrangements, offering seamless integration with FPC and SliceX.
While tailored to enhance workflow within FL Studio, it may not be as versatile due to its exclusive compatibility with that specific DAW.
Who Might Choose Akai Fire Over Akai MPC?
Akai Fire might be preferred by:
Dedicated FL studio users: Given its custom design aligned with this particular platform.
Musicians comfortable with traditional layouts: The 16-pad matrix reflects conventional designs offering familiar ease of use.
Both controllers offer unique advantages; thus, your choice would depend on your preferred software or personal style. Also remember to explore second-hand marketplaces if you're working within a budget constraint.
Who The Akai Fire Is For & Why You Might Choose It Over The Akai MPC Studio
Who is Akai Fire for?
The Akai Fire is ideally suited to music producers who are specifically involved with the FL Studio software. It's a dedicated piece of hardware that has been custom-built to complement FL Studio's unique interface and workflow.
Why Choose Akai Fire over Akai MPC Studio?
Choosing the Akai Fire over the MPC Studio could be beneficial for numerous reasons:
Familiarity: If you're an experienced user of FL Studio, leveraging a controller such as the Akai Fire that prioritizes this software can benefit your creative process. The pad matrix features an MPC-style 16-pad layout, offering a traditional feel and easy integration with FPC and SliceX.
Specialized Design: As the first-ever hardware tool engineered explicitly for FL Studio, its bespoke design greatly enhances your workflow within this specific digital audio workstation (DAW). It could be seen as a tool that makes you more efficient in what you love doing - creating beats on FL studio.
Budget: While it's always important to consider budget constraints, it's also worth keeping in mind that both devices may be available second-hand or used from trusted marketplaces or musical instrument stores. This could make either product more accessible depending on your financial situation.
However, one crucial factor to bear in mind is compatibility across multiple DAWs. Although the fire offers superior integration with FL studio, it may limit users who often switch between different DAWs due to its lesser versatility in comparison to MPC Studio.
In conclusion, while both offer unique advantages depending on your software preference or work style, if you're an avid user of FL studio and prefer working traditionally, then opting for an Akai Fire would certainly be worth considering.
Note: When thinking about purchasing music production controllers like these two products mentioned here - always remember to ensure compatibility with your preferred DAW(s) and think about how each product will fit within your existing workflow before making any purchase decision.
If the Akai MPC Studio and Akai Fire don't quite meet your needs, I've also written several other comparison posts that you may find useful.
For instance, I've compared the Arturia KeyLab 61 Mk2 vs Novation 61SL Mk3, which delves into two highly sought-after MIDI keyboards in depth.
Likewise, another post compares the Arturia KeyLab 61 Mk2 vs Native Instruments Komplete Kontrol S61.
If you're interested in exploring Arturia's range further, my post on Arturia KeyLab 61 Mk2 vs Arturia KeyStep Pro should pique your interest.
Finally, for those considering broader alternatives, check out my analysis of Arturia KeyLab 61 Mk2 vs Nektar Impact LX88+.
Each of these posts will give you a clearer understanding and help guide your decision-making process based on what's most suitable for your music production needs.
FAQs
What other features should be considered when comparing the AKAI MPC Studio and the Akai Fire?
Besides compatibility with software, potential users should also consider the hardware features of these devices. The AKAI MPC Studio is a compact device with 16 pressure- and velocity-sensitive pads, and it comes with a built-in stand-alone mode. Meanwhile, the Akai Fire features an OLED screen for real-time feedback, as well as four touch-capacitive knobs for controlling channel rack, browser selection, and mixing.
In what ways can these music production controllers help improve workflow?
The main purpose of both devices is to improve workflow in music production. The AKAI MPC Studio offers integration between hardware and software that aims to provide streamlined beat-making processes - this includes everything from sample chopping to creating sequences. On the other hand, Akai Fire's integration with FL Studio enables producers to perform tasks like sequence creation or pattern jamming directly on the controller instead of using their computer mouse or keyboard.
Are there any significant differences in terms of portability between these two devices?
Both controllers are designed to be portable; however, one key difference lies in their power supply. The AKAI MPC Studio is USB-powered which means it can easily be powered by a laptop without needing an additional power source. On contrast,Akai Fire requires its own power supply,, which might make it less convenient for producers who often work on-the-go.
If limited by budget constraints would buying second-hand versions of these devices still deliver similar performance value as brand-new ones do?
Yes, buying second-hand versions can offer you similar performance value if they're in good condition. It's advisable though that you purchase them from trusted sources or stores where you could check their condition before buying.
However, bear in mind that warranty support might not apply for used devices – something that could give brand-new ones an edge especially considering how crucial timely technical support can be when dealing with such complex equipment.
Buyer's Guide: Important Things To Consider & Look Out For When Buying A Midi Keyboard
Tip 1: Identify Your Needs and Skills Level
Knowing what you want from your MIDI keyboard is essential in choosing the right one. Maybe you're just beginning your journey into music production, or possibly, you're a seasoned pro looking for a well-equipped MIDI controller to add to your music production equipment. Be realistic about your skill level and needs. Do you require an Akai MPC Studio for advanced beat making, or will an entry-level unit serve your purposes?
Tip 2: Investigate Key Options
MIDI keyboards come in various sizes - from compact controllers with 25 keys up to full-sized models boasting twice as many. A compact controller comparison can be advantageous if space is scarce or even for portability reasons. If having the full range of notes available on a traditional piano is important to you, opt for an 88-key model.
Tip 3: Check out Built-in Features
Some MIDI keyboards offer nifty built-in features such as drum pads or faders that are ideal for recording and mixing tracks directly from the device itself. Akai drum machines are renowned in this sector providing an integrated beat-making system right at your fingertips.
Tip 4: Decide on Software Compatibility
Ideally, choose a MIDI keyboard that's compatible with popular music production software like Ableton Live, FL Studio, Logic Pro X etc., These programs offer wide-ranging possibilities in terms of recording and editing music straight on your computer. Some controllers like the Akai Fire, are designed specifically with certain software applications in mind.
Tip 5: Evaluate Connectivity Options
Some cheaper models may only offer USB connectivity which can limit how they interact with other components of your setup whilst higher-end models have additional options such as MIDI In/Out ports enabling them to work smoothly within a larger rig.
Tip 6: Assess Quality and Durability
While price is always going to be an important consideration when buying online, don't overlook the importance of quality construction and durability. Consider reputed brands that bundle their products with comprehensive warranties providing peace of mind knowing that if any issues arise down the line - they've got you covered!
Tip 7: Read User Reviews
User reviews are invaluable when buying online—they provide real-world feedback about a product's performance beyond what's stated by manufacturers. Look out for frequent mentions of quality (both build and sound), customer support experiences, driver stability etc., which could influence overall user satisfaction.
Remember though not all reviews will hold equal weight—some might be written by novices while others by experts so it's crucial to take each perspective into account before making a decision.
About Author
Lyrics
Please save some lyrics first.