You're ready to make a big purchase, but you're having trouble deciding between these two powerhouses, the Adam Audio A7V and the Genelec 8010A.
Trust me, I know how difficult that decision is... especially if you have no plans on whipping out that dreaded return postage label!
You know how the saying goes, buy right, buy once! Or something like that...
Either way, I've got you covered!
I've broken down the good, the bad and the ugly of these babies, so providing you have a clear idea of exactly what you plan on doing with it, you will have a clear idea on which one is best for you, by the end of this article.
Let get into it...
At A Glance:
Adam Audio A7V
Adam Audio A7V Pros & Cons
Pros:

Works well with Sonarworks.
High build quality.
Exceptional sound quality once set up.
Substantial upgrade from previous speakers.
Powerful speakers with a large volume range.
Delivers high-quality sound.
Works well for genres with fast transients.
High frequencies are solid and crispy.
Compatible with Sonarworks without needing the program running on the computer.

Cons:

Complex and inconvenient connection process.
A Control software was not ready upon product release.
Software is currently in a buggy beta version.
Extra step required when exporting files for the speakers that was not mentioned in the tutorial video.
Product was released to customers prematurely.
May not be the most accurate or natural-sounding studio monitors.
High frequencies draw attention away from the mids, making them feel less emphasized.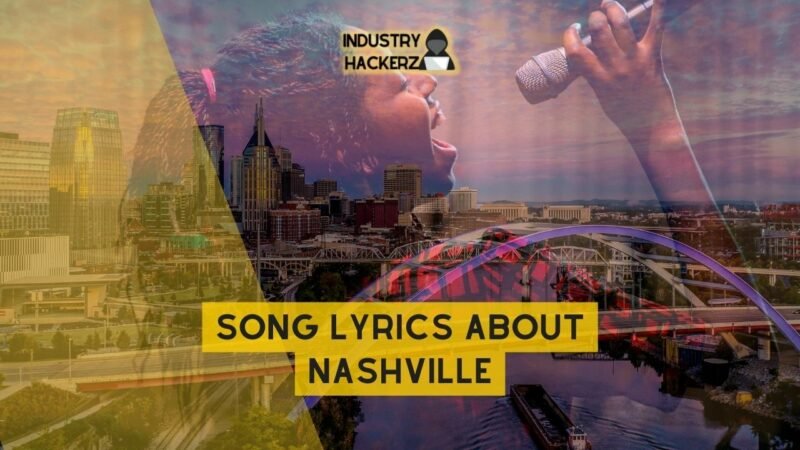 You Should Read This Next!
Genelec 8010A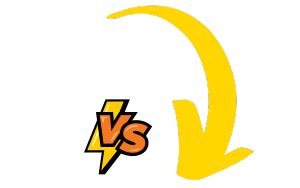 Genelec 8010A Pros & Cons
Pros:

Brilliant sound
Small size and integrated isolation
Effortless placement for nearfield monitoring
Well balanced with great top end clarity
Surprising warmth in mid/low frequencies
Retains clarity at any volume
Excellent build quality and functions
Portable and lightweight
Switchable input auto sensing
Accurate representation for music creation and mixing
Impressive for the size and weight
Clear highs and nice soundstage/imaging
Realistic expectations exceeded for bass

Cons:

Mids not as smooth as other Genelec models
Not as loud as larger models
Weak bass
Struggles to achieve decent mixes on bigger speakers
Did not live up to expectations for home studio monitor system
Key Differences Between The Adam Audio A7V And The Genelec 8010A
The main differences between Adam Audio A7V and Genelec 8010A are largely found in their design, size, and sound reproduction capabilities.
Genelec 8010A, first of all, has a significant advantage in terms of portability due to its compact size. It is equipped with a 3" woofer and a ¾" tweeter, delivering precise imaging and staggering performance.
Many users appreciate it for its reliability and uncoloured audio reproduction, deeming it an excellent choice for those seeking accuracy in their audio projects. This studio monitor is thus best suited to smaller rooms.
On the other hand, the Adam Audio A7V boasts a larger size featuring a 7" Multilayer Mineral Woofer and a Rotatable X-ART Tweeter with HPS Waveguide. These components enable the A7V to deliver detailed and consistent sound across recordings while highlighting frequency and balance problems more effectively than the Genelec model.
Due to this larger design, the A7V monitor renders better performance when used in larger studios or rooms.
Some users have experienced issues with high-mid frequencies on the Adam Audio A7V that could be influenced by personal taste or specific recording settings.
The A7V is often preferred for troubleshooting recordings,
The A7V may have issues with high-mid frequencies depending on personal taste or recording settings,
The more portable option is clearly theGenelec 8010A,
The Genelec offers uncoloured audio reproduction.
In summary, both these studio monitors offer exceptional quality from reputable brands but cater to different needs—be they related to project requirements or studio space availability.
| Features | Adam Audio A7V | Genelec 8010A |
| --- | --- | --- |
| Speaker Size | 7-inch | 3-inch woofer, 3/4-inch tweeter |
| Frequency Range | 41 Hz to 42 kHz | 67Hz - 25kHz |
| Material | Multi-Layer Mineral (MLM) fibers | Not specified |
| Electronics | DSP Based | Not specified |
| Voicings | UNR and Pure (with extended functionality with A Control) | Not specified |
| Room Adaptation | Bass, Desk, Presence, and Treble | Not specified |
| Max Peak SPL | Not specified | 96 dB |
| Amplifier Class | Not specified | Info not available |
| Output Power | Not specified | 25W |
| Input Connectors | Not specified | XLR |
| Standby Mode | Not specified | Yes (with Intelligent Signal Sensing (ISS) circuitry) |
| Mounting Accessories | Not specified | Yes |
What You Need To Know About Adam Audio A7V
The
Adam Audio A7V
is a top-notch speaker that's built to impress. Designed as an upgrade to the award-winning A7X, it showcases the best of ADAM Audio's innovations.
At the heart of this speaker lies a new 7-inch woofer made from baked mineral stone fibers. Known as Multi-Layer Mineral (MLM), this lightweight material provides stability for powerful and clear sound output.
Another unique feature is the speaker's handmade X-ART tweeter, which gives you a wide frequency range of 41 Hz to 42 kHz. This means you get all your highs and lows, resulting in balanced sound.
Speaking of balance, this speaker has DSP-based electronics that gives it greater tuning precision - making sure your music sounds just how it should - no more guessing!
One cool thing about this A7V model is its Voicings settings - pre-defined sound profiles encoded into the speaker. On the back panel, you have two choices: UNR and Pure. There's also an Ext option if you want additional functionality using an Ethernet connection with A Control.
Last but not least is its room adaptation feature with four equalization bands: Bass, Desk, Presence and Treble. So whether you're using these speakers in a small room or large hall, they'll adapt to provide optimal sound quality.
Check out more about Adam Audio's A Series A7V Speaker if you're interested in enhancing your audio experience!
My 1 Month Review Of The Adam Audio A7V
Initial Impressions
From the moment I unboxed the Adam Audio A7V, I felt like a professional. The build quality is impressive - it's solid, heavy, and radiates premium vibes. I was surprised by its weight; it's a beast! And with all that size comes enormous sound.
The Setup Experience
Despite being quite heavy, setting it up was pretty effortless. The connections at the back are well laid out and it took no time to get everything hooked up to my home studio system. I didn't need any special adapters or cables either – everything connected perfectly into my usual setup.
Sound Quality
In terms of sound, they really came alive once connected. This is where the Adam Audio A7V truly shines. The bass response is excellent – deep and controlled without ever sounding boomy or overwhelming.
The mid-range clarity brings vocals and acoustic instruments to life with such realistic sound reproduction that you feel like you're in the room with the musicians. High frequencies are crystal clear too, without any harshness or sibilance which makes long listening sessions a joy rather than tiring.
Durability & Reliability
After using them daily for over a month now, these monitors have proven themselves both durable and reliable. They haven't shown any signs of wear or tear even after being pushed hard during some intense mixing sessions.
One thing I have noticed after long use is that the monitors don't heat up much – something which can often be an issue with other brands.
To Summarise:
• Excellent build quality
• Deep and controlled bass response
• Mid-range clarity makes vocals/instruments come alive
• Crystal clear high frequencies without harshness
• Durability proven through intensive daily use
In conclusion, there's no doubt in my mind that Adam Audio has hit a home run with their A7V studio monitor speakers. After using them for over a month now in various settings, from light gaming to intense music production sessions, they've exceeded my expectations on every level - delivering consistently outstanding performance while standing up well against regular use.
Every time I sit down at my desk I look forward to turning these babies on and letting them take me into whatever world of audio I'm exploring that day.
I would heartily recommend these speakers to anyone who takes their audio seriously - whether an audiophile listener or burgeoning music producer; you won't be disappointed!
What You Need To Know About Genelec 8010A
The
Genelec 8010A
is an impressive gadget perfect for professional sound engineers and project studios. Despite its small size, it possesses exceptional sound quality. The 8010A's universal mains input voltage also makes it highly versatile and mobile.
It's equipped with a balanced XLR input, a 3-inch woofer, and a 3/4-inch tweeter. This little audio tool has two efficient Class D power amplifiers that allow it to produce impressive undistorted sound pressure levels—more than you might expect from such a device.
One of the cool features of the 8010A is the Genelec Intelligent Signal Sensing (ISS) circuitry. This smart technology switches the monitor to standby mode when no audio input is detected, making it compliant with the ErP 2013 Directive.
This model also comes with several mounting accessories that make installation easy, whether you're in a music studio or in mobile vans or if you're using portable recording devices. With this kind of flexibility and performance, the Genelec 8010A truly stands out in its category.
My 1 Month Review Of The Genelec 8010A
After a month of testing the Genelec 8010A, here are my thoughts.
Sound Quality
The first thing that struck me about the **Genelec 8010A** is its stellar sound quality. Pure, crisp and incredibly detailed - genres from classical to rock sound fantastic. The bass is truly impressive for such small-sized speakers. They might not shake your walls but they'll definitely resonate with your inner audiophile.
Build and Design
In terms of build and design, these monitors are compact and well-constructed. The enclosures feel robust, with no rattling or unwanted noise even at high volumes. They're small enough to fit on any desk but don't underestimate their power. I also appreciate their professional aesthetic - the matte black finish gives them a sleek, modern look.
User Experience
In my experience, the **Genelec 8010A** was incredibly user-friendly. It was real straightforward to set up - plug in, turn on, and you're all good to go. The controls are intuitive and easy to adjust if needed.
Versatility
Another key advantage of this model is its versatility. I've found myself seamlessly switching between music production tasks and simply listening to my favourite tracks for enjoyment. It's clear that these monitors can handle various workloads without compromising on sound quality.
To sum up:
- Remarkable balance between size and sound quality.
- Robust build with a sleek design.
- User-friendly setup and controls.
- Exceptional versatility.
Overall, after using the Genelec 8010A for one month, I am beyond impressed with their performance across all parameters. They combine phenomenal sound delivery with practical design in a way that few others do.
If you're someone who values top-notch audio fidelity wrapped into a compact package – don't think twice! These might just be your next best studio investment.
Who The Adam Audio A7V Is For & Why You Might Choose It Over The Genelec 8010A
Who is the Adam Audio A7V for?
The Adam Audio A7V is an excellent choice for individuals who frequently use Sonarworks, given the compatibility and integration between these monitors and the software. It's a product for music producers and audio engineers seeking top-notch sound quality, impressive imaging, and detail in their mixes.
It's also ideal if you're looking to upgrade your studio equipment, especially from speakers like Yamaha HS5s. The A7V offers an incredible difference in terms of power and audio quality.
Why choose Adam Audio A7V?
If you value build quality alongside performance, this product assures you of an easy 5/5. Once set up with Sonarworks (though this can be a bit tricky), it delivers perfect sound quality that can enhance your audio projects vastly.
Moreover, its power is quite impressive; these speakers deliver big sound without cranking the volume up to its maximum. This makes them apt for smaller studios or bedrooms where space might be limited.
Here are key reasons you might consider purchasing the Adam Audio A7V:
Integration with Sonarworks: If you're already using Sonarworks software, this speaker can simplify your workflow. You don't have to worry about always opening up your program or plugin.
Auditory Experience: The high frequencies on the A7Vs are notably solid and crispy—ideal for genres with fast transients. While mid-tones may not be as emphasized due to attention drawn by high frequencies, balancing them with good low-to-mid frequency headphones should tackle any potential drawbacks.
Pure mode: The factory Pure mode offers another route of achieving different tonal results during mixing.
Note: There are some caveats such as having to purchase extra ethernet cables or a USB switch for connection purposes based on personal preferences. Also remember that setting up these monitors with Sonarworks requires some technical knowledge (YouTube tutorials available). And while the accompanying "A Control" software is still in beta phase with potential bugs - as stated by reviews - it's likely that future updates will fix any existing issues.
Remember that upgrading your studio equipment is an investment into better output quality - so consider whether these speakers align well with your current setup before taking the plunge!
Who The Genelec 8010A Is For & Why You Might Choose It Over The Adam Audio A7V
The Genelec 8010A is tailored for those who value portability and quality in their sound equipment. If you're involved in music production, sound design, or regularly travel for work, the compact size and lightweight nature of these monitors can make them an essential tool.
They're designed to be effortlessly placed on a crowded desktop and provide nearfield monitoring that outperforms their small form factor.
Key features include:
Sound Quality: Known for its balanced sound with great top end clarity and surprising mid/low warmth. The Genelec 8010A's are capable of sounding two to three times bigger than they actually are. Importantly, they are not ear fatiguing – a key consideration if you're using them over long periods.
Power: Despite their compact size, these monitors can get quite loud with 25 Watts per amplifier. Since they're bi-amped - meaning the woofer and tweeter have their own individual amplifiers - clarity is retained at any volume.
Build Quality: Encased in a rugged moulded aluminium chassis, these monitors are built to withstand traveling and regular use.
Energy Saving: These monitors come equipped with switchable input autosensing – they go to sleep when no sound is detected but power right up when input is detected.
However, it's important to clarify that the Genelec 8010A's primary function is as a professional monitor rather than as consumer speakers. This means that they don't manipulate or "hype" the audio but reproduce it accurately without added bass or overly sculpted mids.
This has potential drawbacks if you're used to more consumer-oriented speakers; some might argue the Genelec 8010A sounds "too real" or even 'unexciting'. But if accuracy is what you need - especially in professional applications like mixing tracks that will eventually be played on various devices - then this accuracy becomes invaluable.
Remember though - while many admire the clarity of highs and impressive bass considering its size/weight, there has been feedback suggesting improvement in mid frequencies.
Lastly, bear in mind they only have XLR inputs which might require some cable adapter juggling depending upon your equipment.
If all this seems overwhelming or too technical for your needs, perhaps consider shopping for an audiophile-targeted product instead. Otherwise, consider adding the Genelec 8010A to your setup; its size belies its performance and utility!
If the Adam Audio A7V and Genelec 8010A aren't quite what you're looking for, don't worry, I've got you covered. I've spent a lot of time comparing similar products to help you make the best possible choice.
Check out my other posts like Adam Audio A7V vs JBL One Series 104. Still not satisfied? Then this comparison might interest you: Adam Audio A7V vs IK Multimedia iLoud MTM.
Or perhaps you're more interested in something like M-Audio BX4 vs Neumann KH120 or even M-Audio BX4 vs Yamaha HS5? Whatever your audio needs, we'll find the right match together!
FAQs
What are the key factors to consider when choosing between the Adam Audio A7V and Genelec 8010A in terms of room size?
When considering room size, the Adam Audio A7V is designed for larger rooms as it's a bigger monitor that can deliver more detailed and consistent sound. Its larger woofer allows for better low-frequency response, which can fill a bigger room with sound more effectively. The Genelec 8010A, on the other hand, is known for being compact and portable. Due to its smaller size, it works best in smaller rooms where space is at a premium.
How does personal taste affect choosing between these two studio monitors?
Personal taste plays an important role especially regarding frequency response. Some people prefer the A7V because it reveals frequency and balance problems more effectively in recordings while others appreciate how reliable and uncoloured the audio reproduction of the Genelec 8010A. This choice depends heavily on individual preferences or specific project requirements.
If I'm looking for portability, which studio monitor would be better suited?
If portability is your primary concern then you might want to choose The Genelec 8010A. It's highly appreciated by users for its compactness and power making it easier to transport from one place to another compared to bulkier models like A7V.
In terms of audio accuracy during projects, which studio monitor would work best?
For those who require accuracy in their audio projects, both models offer high-quality sound but they differ slightly in how they deliver this quality. The A7V is often preferred over Genelec 8010A if you want help revealing frequency problems within recordings whereas if you want uncoloured audio reproduction then you may lean towards usingThe Genelec 8010A.
I've heard about some issues with high-mid frequencies on Adam Audio A7V; what does this entail?
Some users have reported that there can be issues with high-mid frequencies on Adam Audio A7V. This could potentially lead to sounds appearing overly sharp or harsh dependent upon personal taste or specific recording settings. However, many still praise its overall performance including delivering detailed and consistent sound across various types of recordings.
Buyer's Guide: Important Things To Consider & Look Out For When Buying Speakers
1. Look for Professional Reviews and Studio Monitor Comparisons
Before purchasing any professional audio equipment, it's wise to do thorough research. Browse through studio monitor comparison articles or watch professional review videos on platforms like YouTube. This valuable insights will help you understand the performance of different monitors, their pros and cons, and most importantly, if they meet your specific needs or not.
Say, for instance, you're comparing the Adam Audio A7X with Genelec 8020C- two top-tier monitor speaker options available in the market right now. You should pay attention to each model's features and distinct attributes; then make a sound quality comparison. This step is crucial in finding a pair of speakers that best suits your unique needs.
2. Understand Your Space Requirements
Considering where you'll be setting up your new speakers is crucial when shopping online for an active nearfield monitor or any other type of monitoring system. Do you have a dedicated studio space? Or are you working from a smaller home setup? The size of your room significantly affects the speaker size that would work best.
For example, while larger monitors can provide broader frequency response with more power output, they might not suit smaller rooms due to potential sound distortion issues.
3. Assess Your Budget Versus Quality Needs
Price tags vary massively when it comes to professional audio equipment. It would help if you were clear about how much money you're available to invest on your desired speakers right from the onset.
This shouldn't mean compromising on quality though! It's all about balancing cost with product efficiency and reliability—part of why studio monitor comparisons come in handy!
4. Pay Attention to Frequency Response Specifications
When buying monitor speakers online, take note of their frequency response specs as this can largely influence how well they'll serve your audio production requirements.
For instance, if the main focus is producing bass-heavy music genres like hip-hop or EDM style tracks , then look out for speakers that deliver robust low-end frequencies.
5. Opt For Brands Known For Quality Production
With an overload of brands offering similar products online—quality becomes even more critical so as not to get duped by catchy marketing phrases.
Reputable names such as Adam Audio known for its A7X model or Genelec recognized for its 8020C model offer great choices alongside peace-of-mind due their consistent high-quality production standards.
Remember: Manufacturers who invest heavily in R&D often produce advanced technology like Adam's X-ART ribbon tweeters which phenomenally improves overall sound quality!
6.Consider After-sales Support & Warranty Terms
When purchasing professional audio equipment online—ensure there are solid after-sales support services plus warranty options provided by the seller.
These additions can save potential future headaches especially down-the-line when unforeseen technical issues may arise that demand expert solutions/repair services from reliable sources.
7. Evaluate User experiences & Customer Feedback
Lastly but certainly not least: don't overlook reading customer feedbacks and user reviews!
This information offers deeper insight into real-world experiences with each product hence further guiding your decision-making process.
Additionally, these comments can provide useful tips on setup procedures, troubleshooting advice as well overall durability assessments which ultimately contribute towards making more informed decisions while shopping online .
About Author
Lyrics
Please save some lyrics first.