TL;DR: Yamaha P125 vs Roland FP 30X, it's like choosing between coffee and tea - both so good, yet personal faves vary!
P125: sleek design, rich sound, makes you feel like Beethoven on a budget.
FP 30X: compact, realistic touch, like playing a grand piano in your PJs. Whichever you pick, prepare for musical magic and serious #pianogoals.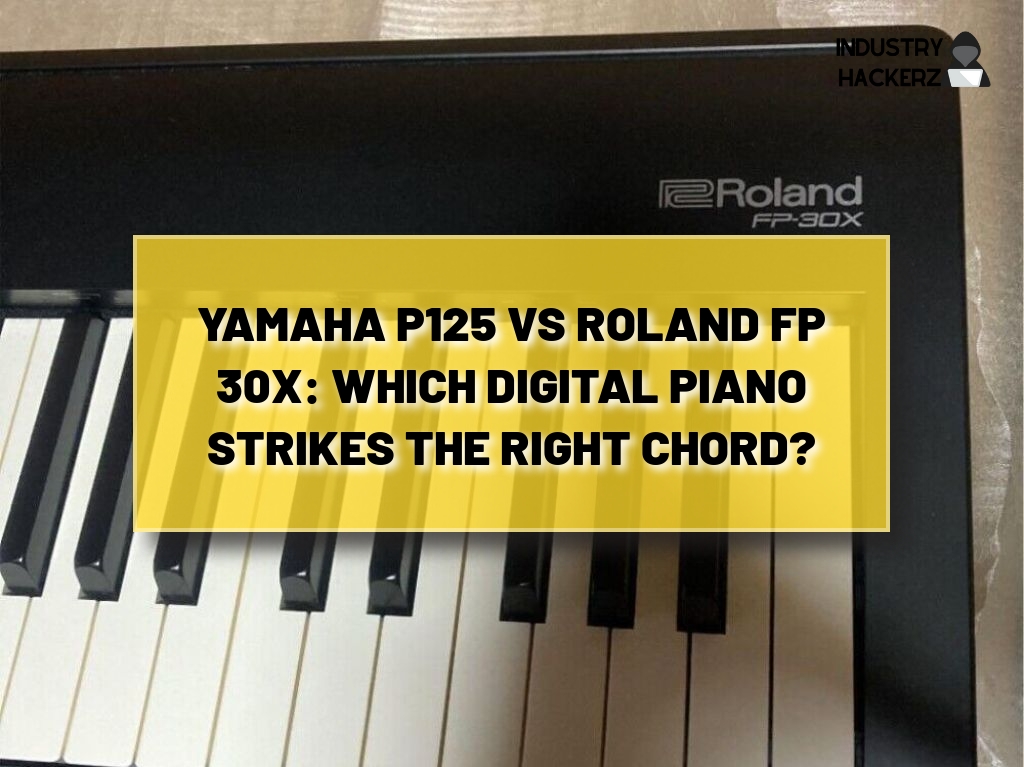 Key Action and Feel: Yamaha P125 vs Roland FP-30X
Let's start with the heart of any musical instrument – the key action and feel. When it comes to digital pianos, a realistic touch is crucial in emulating the experience of playing an acoustic piano.
You Should Read This Next!
The Yamaha P125 and Roland FP-30X both boast 88 fully-weighted and graded keys with progressive hammer action, making them top contenders in their price range.
The Yamaha P125 features the Graded Hammer Standard (GHS) keyboard, which mimics an acoustic piano's feel by having heavier keys on the lower end and lighter ones on the higher end.
While it's not bad at replicating an acoustic piano's touch sensitivity, some users find it slightly stiffer than they'd prefer.
On the other hand, the Roland FP-30X comes with its PHA-4 Standard keyboard, which offers a more authentic touch response due to its high-resolution sensing technology.
It also has synthetic ivory key surfaces for added grip, giving players that extra confidence when performing intricate pieces.
In summary: if you're looking for a more realistic key action experience, you might want to lean towards the Roland FP-30X.
Sound Quality Comparison: Yamaha P125 and Roland FP-30X
As musicians, we know that sound quality can make or break a performance. Digital pianos are no exception.
Both Yamaha P125 and Roland FP-30X claim to provide concert-quality sound at an affordable price. But how do they stack up against each other?
The Yamaha P125 uses its renowned Pure CF Sound Engine with samples taken from their flagship CFIIIS 9' concert grand piano.
Combined with its 192-note polyphony, this makes for some impressive instrument voices.
Roland doesn't fall short either – their FP-30X utilizes SuperNATURAL Piano technology for a rich, multi-dimensional sound. With 256-note polyphony and an increased tone generator, it offers even more detailed expression than the Yamaha P125.
While both keyboards produce excellent sound quality, the Roland FP-30X takes the cake with its superior tone generator and higher polyphony.
Playing Modes and App Integration: Similarities and Differences
In today's digital world, playing modes and app integration play a significant role in enhancing your music production experience.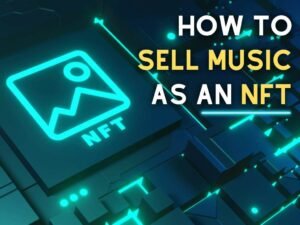 You Should Read This Next!
Both Yamaha P125 and Roland FP-30X offer dual (layer), split, and duo (twin piano) modes to cater to different playing styles.
When it comes to app integration, both keyboards have their dedicated apps – Yamaha's Smart Pianist for the P125 and Roland's Piano Partner 2 for the FP-30X.
These apps allow you to control various settings such as voices, rhythms, and effects right from your smartphone or tablet – talk about convenience!
However, some users have reported that Yamaha's Smart Pianist tends to be more user-friendly than Roland's Piano Partner 2. So if ease of use is a concern for you, then you might favor the Yamaha P125 in this department.
Piano-friendly Effects in Yamaha P125 and Roland FP-30X
Who doesn't love tinkering with piano effects? Adding reverb or chorus can add depth to your performance or help create a unique sound.
Luckily, both Yamaha P125 and Roland FP-30X come equipped with several built-in effects that can elevate your playing experience.
The Yamaha P125 includes four types of reverb (Recital Hall, Concert Hall, Chamber Room), while the Roland FP-30X boasts five types (Hall1/2/3 Stage1/2) plus an ambiance effect for added versatility.
Additionally, both digital pianos offer intelligent acoustic control (IAC) and string resonance features to give you a more organic sound.
However, it's worth noting that the Roland FP-30X also includes key off resonance and damper resonance, which the Yamaha P125 lacks.
Design and Aesthetics: Yamaha P125 vs Roland FP-30X
Now that we've talked about performance features let's discuss these digital pianos' design and aesthetics. While this may not be the most critical factor when choosing an instrument, it's still something to consider.
The Yamaha P125 sports a minimalist design with its sleek lines and clutter-free interface. This makes it easy on the eyes, especially for you minimalists out there.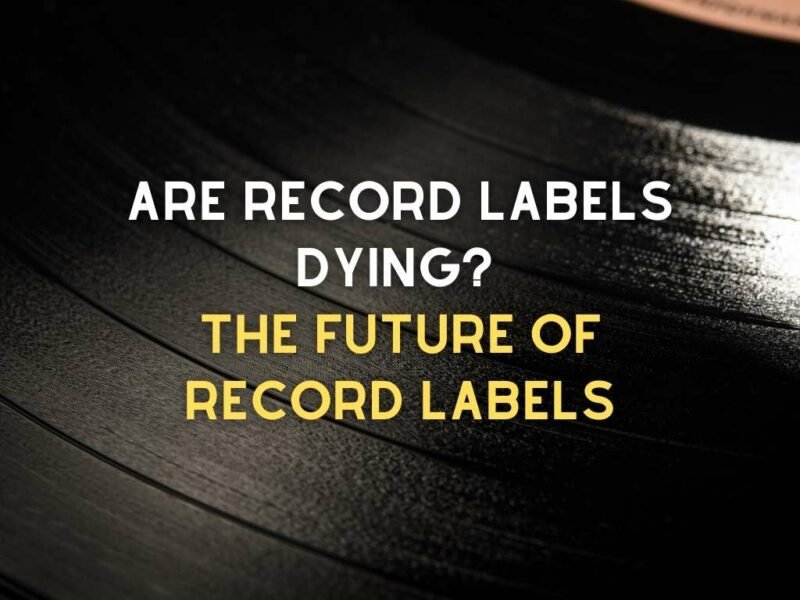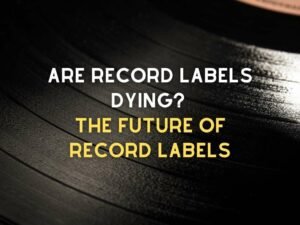 You Should Read This Next!
On the other hand, the Roland FP-30X opts for a cleaner yet contemporary look with a simpler dashboard that's both attractive and functional.
Ultimately, design preference is subjective – choose the one that speaks to you!
Connectivity Features: Comparing the Yamaha P125 and Roland FP-30X
In this day and age of technology, connectivity options can make all the difference in your music production workflow.
The Yamaha P125 offers USB-to-host connectivity, allowing you to connect your keyboard to your computer or external devices seamlessly.
However, it's hard not to be impressed by Roland FP-30X's Bluetooth connectivity feature – something that's missing in its competitor.
This wireless connection enables greater versatility during performances or when using app integration features without dealing with pesky cables.
Portability Factors of Yamaha P125 and Roland FP-30X
When choosing a digital piano for gigging or moving around frequently, portability becomes an essential factor.
Weighing 26 lbs (11.8 kg), the Yamaha P125 is slightly lighter than its counterpart – the Roland FP-30X weighs 31 lbs (14 kg). Keep this in mind if carrying an extra 5 lbs is a concern for you.
Price Considerations for the Yamaha P125 versus Roland FP-30X
And finally, the million-dollar (or should we say, less than $1,000) question: which digital piano offers the best bang for your buck?
Both Yamaha P125 and Roland FP-30X are advertised at under $1,000 USD. While they both pack a punch in terms of features and performance, your priorities will determine which one you'll choose.
If sound quality, connectivity options, and key action are your main concerns – the Roland FP-30X is worth the investment. However, if you value portability and cost and prefer a more user-friendly app experience – then the Yamaha P125 may be the digital piano for you.
You Should Read This Next!
Choosing the Right Digital Piano for Your Needs
All things considered, both Yamaha P125 and Roland FP-30X offer exceptional value in their price range.
Your individual priorities and preferences will ultimately guide your decision-making process. Whichever digital piano you choose, know that you're investing in an instrument that'll help up your music production game one keystroke at a time. Happy playing!
Lyrics
Please save some lyrics first.