TL;DR: Yamaha P125 vs. Kawai ES110, it's like choosing between pizza and burgers - both yummy, but with different flavors. P125 has a sleek design, great speakers, and impressive connectivity, while ES110 boasts ultra-responsive keys and a more authentic piano feel.
Long story short: want the cool kid on the block? Go for Yamaha P125. Craving that classic touch? Kawai ES110 is your friend. Happy jamming!
Yamaha P125 and Kawai ES110: Overview and Price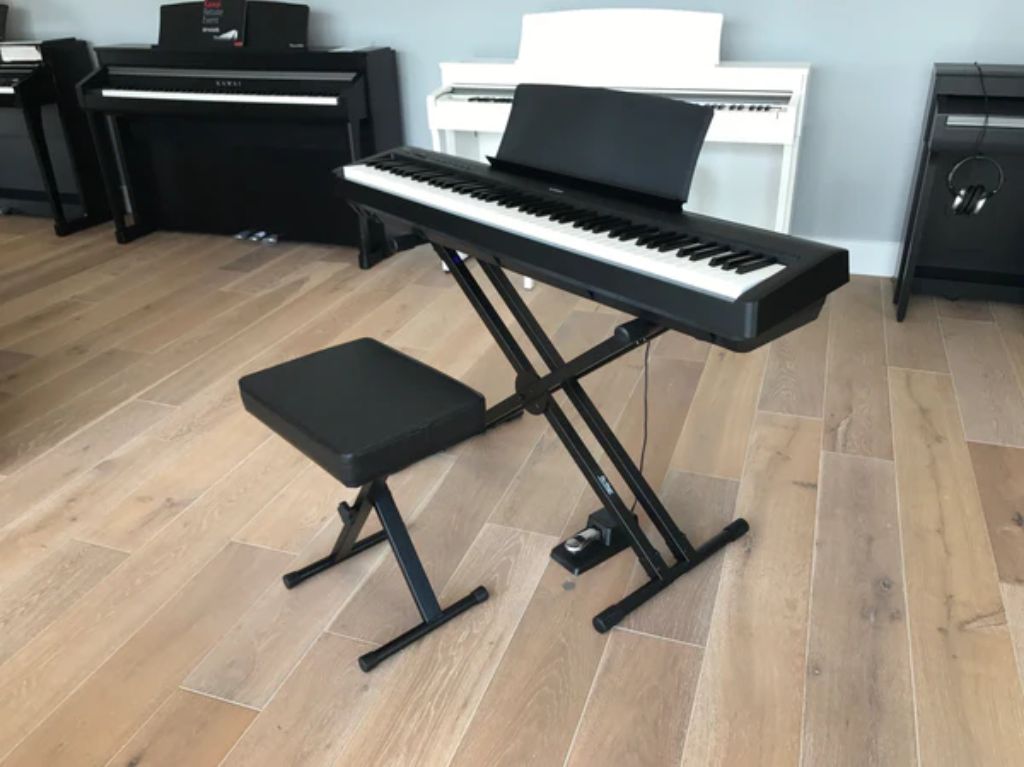 As a music producer or engineer, you're no stranger to the importance of having quality gear at your disposal.
You Should Read This Next!
And when it comes to digital pianos, two names often pop up in the conversation: Yamaha P125 and Kawai ES110.
Now that I think about it, these two portable pianos are frequently compared due to their striking similarities and excellent value for money.
In this comprehensive comparison, we'll dive into every aspect of these two digital pianos to help you make an informed decision. Let's see which one truly deserves a place in your studio or at home!
Featuring impressive touch response and sound quality while staying within the $1,000 price range, both the Yamaha P125 ($999) and Kawai ES110 (slightly cheaper) offer incredible bang for your buck.
But what sets them apart?
Graded Action Hammer Action Keys vs RHC Action Keys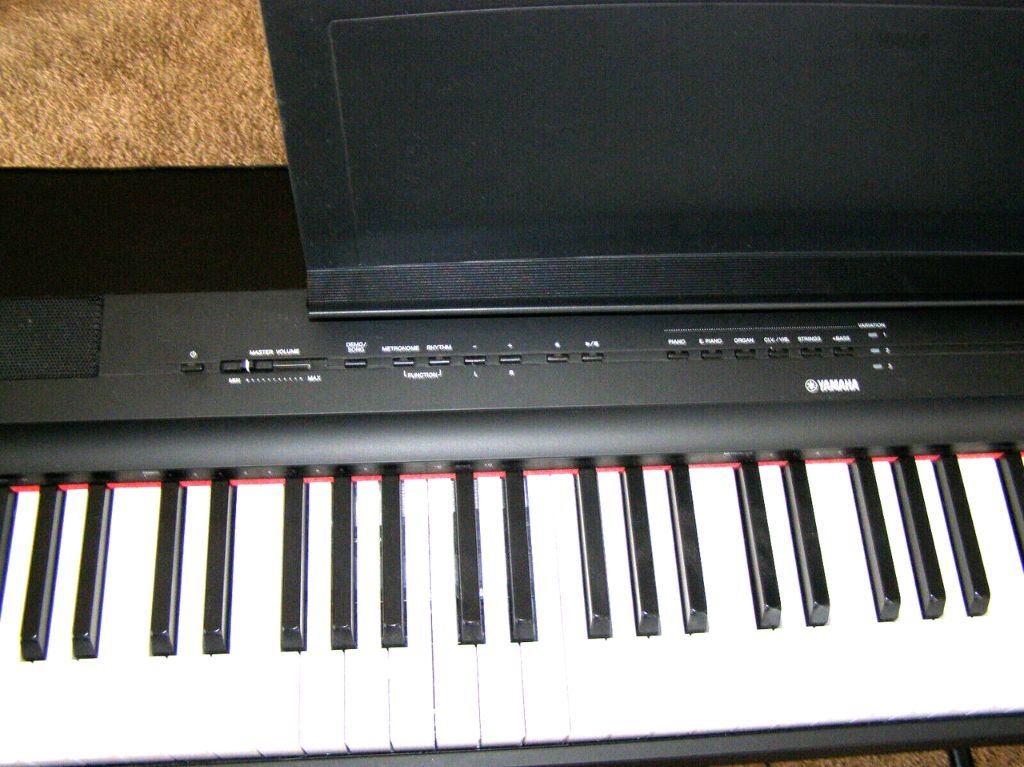 At the heart of any digital piano lies its keyboard action – the way its keys respond when played. In this case, the Yamaha P125 boasts graded action hammer action keys, while the Kawai ES110 employs RHC (Responsive Hammer Compact) action keys.
These keyboard actions resemble the feel of an acoustic piano by replicating its weight distribution across different octaves.
The choice between graded action hammer action keys and RHC action keys is mainly a matter of personal preference as both deliver top-notch performance.
Onboard Sound Options: Yamaha P125's 24 Sounds vs Kawai ES110's 19
When it comes to onboard sounds, Yamaha takes a slight lead by offering 24 options compared to just 19 on the Kawai ES110.
Although this may seem like a minor difference for some players, those who enjoy experimenting with diverse soundscapes might find more entertainment in the P125.
However, both digital pianos assure exceptional sound quality for their price range.
Metronomes and Drum Rhythms: A Comparison
Both the Yamaha P125 and Kawai ES110 come with built-in metronomes – an essential feature for any pianist who wants to practice their timing. Aside from metronomes, these portable pianos offer drum rhythms to make practice more fun and dynamic.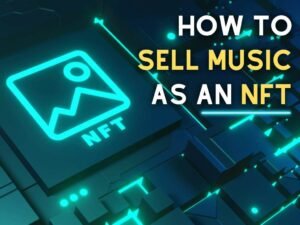 You Should Read This Next!
But here's the catch: although both have this feature, the ES110 outshines the P125 by offering a whopping 100 drum rhythms compared to just 20 on its competitor!
Portability and Design of Both Digital Pianos
As portable digital pianos, both the Yamaha P125 and Kawai ES110 sport sleek, compact designs that allow them to fit comfortably in most spaces – be it your home or studio.
In terms of weight, there isn't a significant difference between the two instruments as they're both designed for easy transportation.
Built-in Features for Learning and Practice
These two digital pianos were made with learning in mind. Apart from metronomes and drum rhythms mentioned earlier, you'll find features like split keyboard mode (allowing two players at once) or lesson functions that facilitate learning for beginners.
All things considered, these features make both pianos excellent choices for those who want to hone their skills.
Connectivity Options: MIDI, USB, and Bluetooth
Nowadays, connectivity is vital when dealing with digital gear. Thankfully, both Yamaha P125 and Kawai ES110 offer standard connectivity options such as MIDI and USB ports – making it a breeze to integrate them into your music production setup.
Also, some models of Kawai ES110 also come equipped with Bluetooth capabilities – allowing you to wirelessly connect your digital piano to compatible devices for added convenience.
Yamaha P125's Additional Features and Functions
Despite the higher price tag, the Yamaha P125 packs some extra bells and whistles that might justify the additional cost for some users.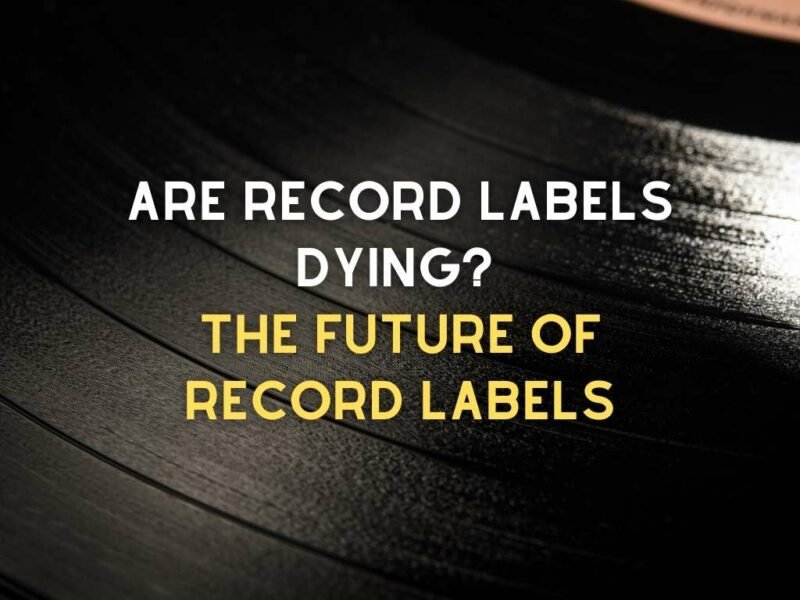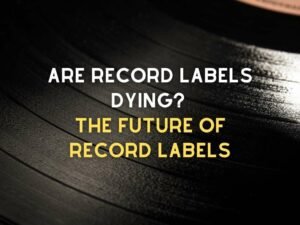 You Should Read This Next!
One such feature is the Smart Pianist app, which enhances your playing experience by providing additional controls, customization options, and learning resources – all from your smart device.
In addition to this app, Yamaha also offers a variety of accessories (available separately) like matching stands and three-pedal units that can further elevate your experience with their digital piano.
Kawai ES110 as the Superior Option for Beginners
If you're a beginner or someone who's never played piano before, Kawai ES110 might just be the ideal choice. It offers excellent touch response through its RHC action keys, a vast selection of drum rhythms to make practice enjoyable, and all essential features required for learning at an attractive price point.
Moreover, its Bluetooth capabilities (where available) add an extra layer of convenience that beginners will appreciate.
Choosing the Right Piano for Your Needs: Factors to Consider
At this point in our comparison between Yamaha P125 and Kawai ES110, it's evident that both portable digital pianos offer exceptional value in terms of sound quality, touch response, onboard features, and portability.
To choose between these two excellent instruments ultimately boils down to personal preferences and specific needs. Keep these factors in mind when making your decision:
Keyboard action: Graded action hammer action keys (P125) vs RHC action keys (ES110)
Onboard sounds: 24 (P125) vs 19 (ES110)
Drum rhythms: 20 (P125) vs 100 (ES110)
Price tag
Connectivity options
Additional features/functions
In any case, with either of these digital pianos, you can confidently level up your music production game and enjoy a fantastic playing experience. Happy jamming!
Lyrics
Please save some lyrics first.