Four of the most iconic individuals in the US music industry came together in 1991 to launch one of the most famous record labels in the world, Death Row Records.
Despite being inspired by a previous fallout with Ruthless Records, the four artists, Suge Knight, Dr. Dre, The D.O.C., and Richard Griffey, founded a music recording company that still exists three decades later.  
A lot has changed over the years; from the ownership and management of the record label to the list of signed artists. 
In this article, we expound on everything worth knowing about Death Row Records, including its history and the exclusive list of signed musicians and albums.
Read on...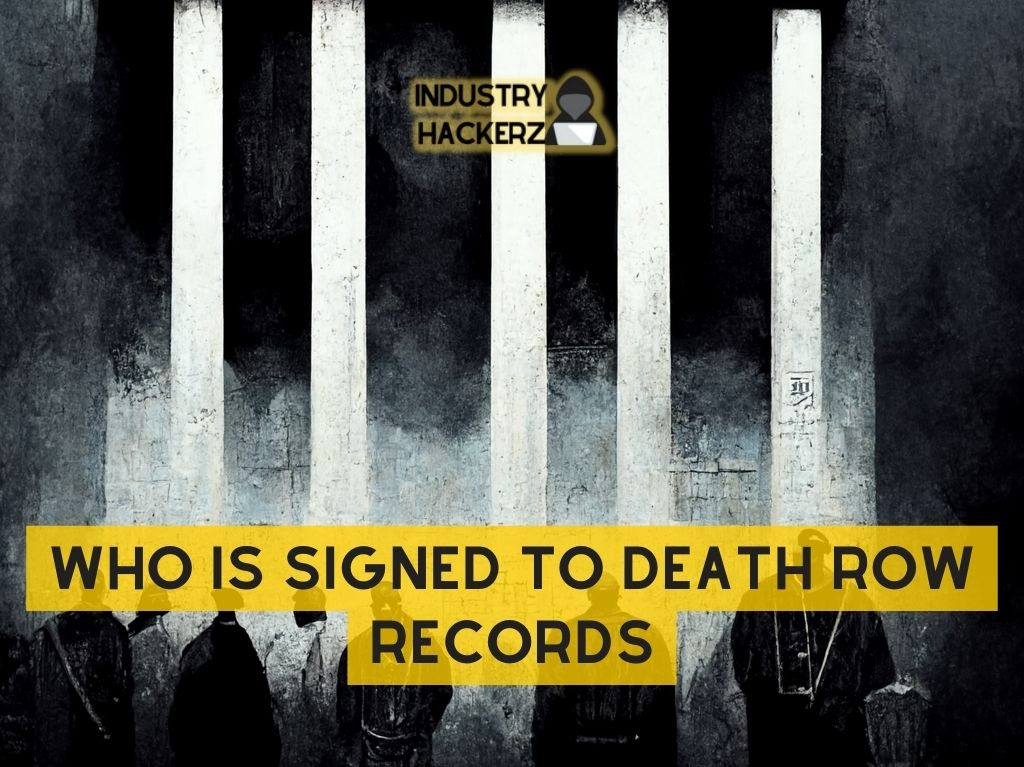 List of Current and Former Artists
Embed from Getty Images
According to Wikipedia, the list of Death Row Records signees spans a range of genres, from rap to rock, electronic, and pop.
You Should Read This Next!
They include the following:  
| | | | |
| --- | --- | --- | --- |
| 2nd II None | Above the Law | Ba Azz | CPO Boss Hogg |
| Crooked I | Danny Boy | Daz Dilinger | J. Valentine |
| Dr. Dre | J. Valentine | J-Flexx | Jewell |
| K-Solo | Kurupt | The Lady of Rage | LBC Crew |
| Lil' C-Style | Lil' Bow Bow | Lisa "Left Eye" Lopes | MC Hammer |
| Michel'le | Miilkbone | Mr. Malik | Mark Morrison |
| Nate Dogg | Snoop Doggy Dogg | Outlawz | O.F.T.B. |
| Prince Ital Joe | RBX | Tha Realest | Sam Sneed |
| Slip Capone | Soopafly | Spider Loc | YGD Tha Top Dogg |
| Young Soldierz | Kastro | Ken Lawson | Napoleon |
| Peter Pablo | Proof | Suge Knight | The Alchemist |
| Big Tray Dee | Tupac Shakur | Warren G | Yaki Kadafi |
| Young Noble | Tha Dogg Pound | Lil' Half Dead | Joss Stone |
| Jesse Dangerously | Hussein Fatal | Eric Collins | E.D.I. Amin |
| CJ Mac | Butch Cassidy | Big Syke | Big Pimpin' DeLemond |
Is Death Row Records Also a Distribution Company?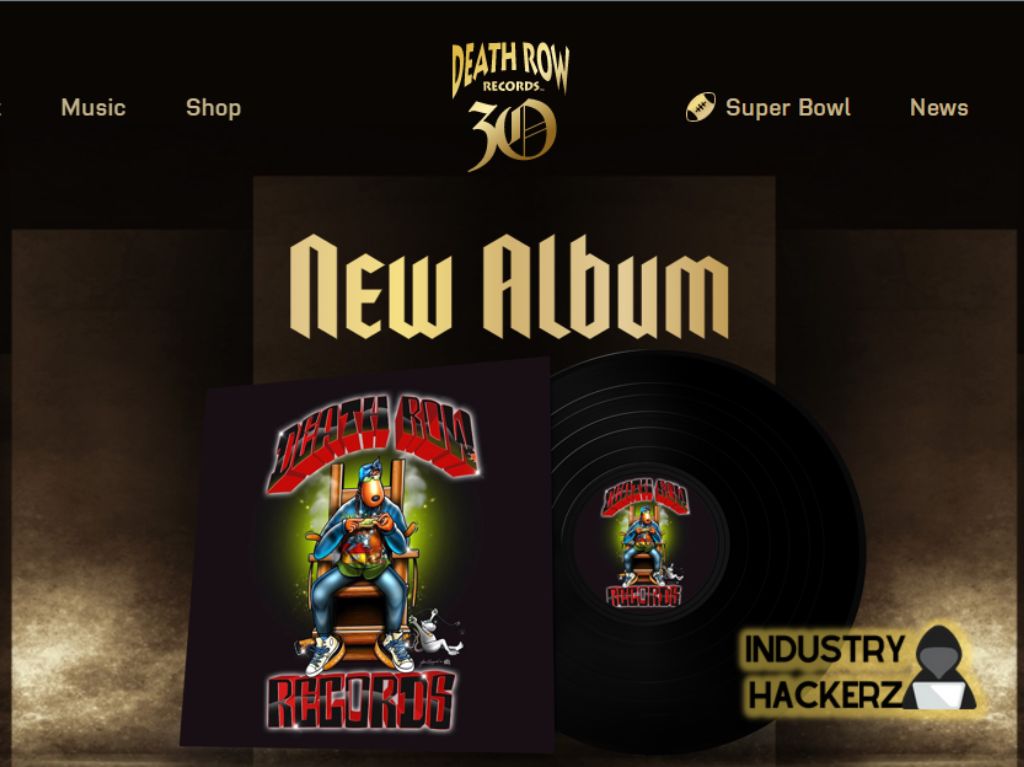 Ever since its foundation, Death Row releases have been distributed by AMPED Music Distribution company.
They didn't own any digital distribution rights until 18th April 2022, when Death Row Records announced it would launch its streaming service. 
While making the announcement, Snoop Dogg (current Death Row owner) cited the low royalty services paid by streaming sites like Spotify as the key reason they were launching a streaming platform. 
Do Death Row Artists Own Their Masters?
Upon Snoop Dogg's recent acquisition, Death Row announced that they now own the masters of all Death Row albums, including Dr. Dre's The Chronic.
However, two days after making the statement, Dr. Dre's lawyers refuted the claims and added that their client remains the rightful owner of the masters to the album.
Nonetheless, it is understood that Death Row artists do not own the copyright to their masters. 
Who is the Richest Death Row Artist?
Embed from Getty Images
According to Wealthy Gorilla, Snoop Dogg's net worth stands at $150 million. He is among the top 30 richest rappers in the world, and no other Death Row artist comes any near.
However, it's worth noting that Death Row's former artist and producer, Dr. Dre, is worth much more than him.
Despite spending most of his time working for other musicians as a producer, Dr. Dre is the 4th richest rapper in the world, with a net worth of $500 million.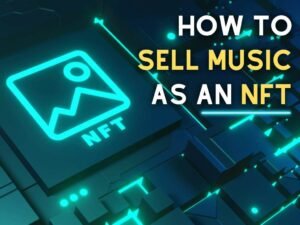 You Should Read This Next!
The Biggest Challenges Facing Death Row Records
Crime-Ridden History
Death Row's past is written not in ink but in blood, violence, and crime.
In fact, It's no secret that Suge Knight's violent tactics caused friction with many artists, ultimately leading to the demise of Death Row Records.
Now that Snoop Dogg has acquired it, we'll have to wait and see what the future holds for the label.
Expansion Woes
Although it grew to become one of the most famous record labels in the 1990s, Death Row has missed several opportunities to expand beyond its limits.
There's a notable difference when you compare Snoop Dogg's time at Death Row and No Limit Records; the ownership mentality is significantly different. 
Whereas most labels groom raw, young talents on their rosters to their absolute best, Death Row has a history of failing at it.
We can cite Tha Dogg Pound, Dr. Dre, Snoop Dogg, and others as examples of how Death Row was unable to capitalize on the potential of its artists.
Who Really Owns Death Row Records? A Brief History…
Dr. Dre signed with Ruthless Records in 1986 to work as the head of the production. After leading the record label through a successful breakthrough, he left three years later because he felt he was underpaid. 
Ice Cube, Suge Knight, and the D.O.C followed suit. The three, together with Dick Griffey, started working on a new record label that was initially called Future Shock.
The group decided to change the name of their label company to Death Row Records in 1992 and sought Godfather Entertainment as its parent company. 
With the help of other prominent faces in the music industry, such as David Kenner and Van Winkle, Suge Knight began signing young, California-based artists.
When the label released Dr. Dre's "Deep Cover" single, which featured Snoop Doggy Dog as his rap protégé, Dre's popularity as a young solo artist exploded, and so did Death Row Records. 
Around the same time, Death Row released The Chronic album, which sold up to 6 million copies in the US alone.
Snoop Dogg's debut album, Doggystyle, was released in 1993, and surprisingly, it outperformed The Chronic by achieving quadruple platinum sales.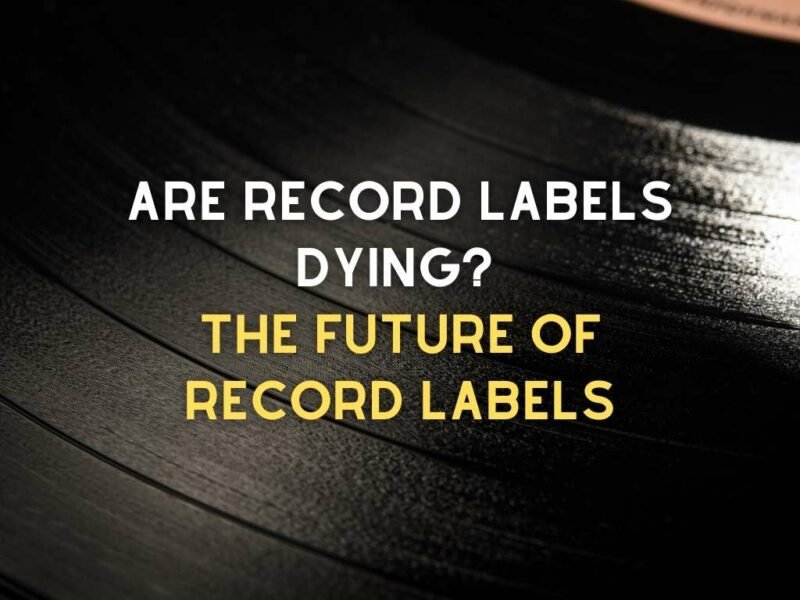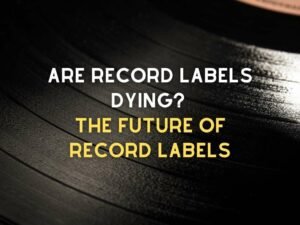 You Should Read This Next!
Between 1995 and 2000, Death Row had become so popular that it frequently tussled up with Big Boy Entertainment over the competition.
While the beef often resulted in violence, it was until Suge Knight's entourage was attacked in a gunfight that things intensified. 
2Pac Shakur landed in prison alongside other BBE members, but Knight visited him in prison, paid his bail, and signed him to Death Row.
All along, Dr. Dre was frustrated by Knight's violent approach to business. He left in 1996 after contributing to a couple of tracks in 2Pac's All Eyez On Me album.
Soon after, the record label split into two, with Tupac Shakur and Snoop Dogg on either side of the rift.
The death of Death Row became more imminent in 1997 when Suge Knight was convicted of parole violation and sentenced to 9 years.  The record company ran bankrupt in 2006, meaning Knight wouldn't be in control anymore. 
WIDEawake acquired the company for $18 million and later sold it to Entertainment One (eOne). On August 23rd, 2019, an American toy company, Hasbro, purchased eOne for $4 billion and sold off eOne Music to the BlackStone Group in April 2021, meaning the label would be under its fifth different owner. 
Death Row's Acquisition by Snoop Dogg
Snoop Dogg rejoined the label after 26 years when he released his third studio album on February 11, 2022, just two days after acquiring the rights to Death Row trademarks.
He then proceeded to acquire the rights to all previous albums, including Doggystyle and The Chronic, while also announcing that Death Row Records would be an NFT Label. 
Below is a list of all the discographies released by Death Row Records since 1992.
Discography
1992
The Chronic - Dre Dre
1993
Doggystyle - Snoop Doggy Dogg
1994
Above the Rim (soundtrack) - Various Artists
Murder Was the Case - Various Artists
1995
Dogg Food - Tha Dogg Pound
1996
All Eyez on Me - 2Pac
The Don Killuminati: The 7 Day Theory - Makaveli
Death Row Greatest Hits - Various Artists
Christmas on Death Row - Various Artists
You Should Read This Next!
1997
Gridlock'd (soundtrack) - Various Artists,
Necessary Roughness - The Lady of Rage
Gang Related (soundtrack) - Various Artists
1998
Retaliation, Revenge, and Get Back - Daz Dilinger
Hung Jury - Michel'le
Greatest Hits - 2Pac
1999
Suge Knight Represents: Chronic 2000 - Various Artists
2000
Too Gangsta for Radio - Various Artists
Dead Man Walkin' - Snoop Dogg
2001
2002 - Tha Dogg Pound
Death Row's Snoop Doggy Dogg Greatest Hits - Snoop Doggy Dogg
Until the End of Time - 2Pac
2002
Better Dayz - 2Pac
2004
Son Rize Vol. 1 - Yaki Kadafi
2006
15 Years on Death Row - Various Artists
2007
Death Row: The Singles Collection - Various Artists
2009
Death Row: The Lost Session - Snoop Doggy Dogg
The Ultimate Death Row Compilation - Various Artists
2010
Dawn and Dirty - Kurupt
Hood Star - Crooked I
2011
Street Scholars - Sam Seed
Damn Near Death - O.F.T.B
Haven't You Heard - L.B.C Crew
Black Diamond - Jewell
2012
20 to Life: Rare and Dangerous Vol. 1 - Various Artists
20 to Life: Rare and Dangerous Vol. 2 - Various Artists
Doggy Bag - Tha Dogg Pound
2022
BODR - Snoop Dogg
Final Thoughts
For a long time within the 26-year lapse, Snoop Dogg was interested in purchasing Death Row and acquiring the rights to the album masters.
Upon obtaining it, he noted that Death Row has a lot of untapped future value that he wanted to bring out. 
It's no secret that Death Row Records was on the row of death. Now that it's breathing again, will we witness the great label that once was the bedrock of good rap? Only time will tell.
Lyrics
Please save some lyrics first.