Curious about what record label Sia is signed to?
Want to know all about past deals, releases, net worth, and Sia masters ownership?
Whether you are an artist yourself, hoping to follow in Sia's footsteps, or you are a curious music lover...
You're in the right place!
In this post, we are exploring all of that and more, so scroll on 🙂 ...
Who is Sia Signed To?
Atlantic Records:
Sia is currently signed to Atlantic Records. She joined the label in 2017, following her departure from RCA Records.
You Should Read This Next!
Artist Background: Sia's Previous Record Labels & Contracts
Embed from Getty Images
Sia has signed a global agreement with Warner Music's Atlantic Records, ending her affiliation with Sony.
Awards: Sia's Achievements
Sia released the Grammy-nominated This Is Acting (Monkey Puzzle/RCA Records) in 2016 to widespread critical acclaim, solidifying her position as one of today's top talents and in-demand live performers.
Her enormous single "Cheap Thrills" was a multi-format global radio success and one of the Top 40 hits of 2016. Sia has created worldwide hits for today's top performers, including Beyoncé, Kanye West, Rihanna, Britney Spears, Katy Perry, and many more, in addition to her own accomplishments.
How Did Sia Get Famous?
Embed from Getty Images
Sia soared to popularity after her ballad "Breathe Me" was used in the series finale of HBO's "Six Feet Under." Sia is also known for chart-topping singles like "Cheap Thrills" and "Chandelier," but she did not become a celebrity overnight. Sia, on the other hand, worked in music for over twenty years before hitting big.
Does Sia Write Her Own Songs?
Yes. Sia has also made a name for herself as a songwriter, having collaborated alongside everyone from Eminem, Beck, Kelly Clarkson, and Beyoncé, Britney Spears to Kanye West, the B52's Kate Pierson, and even the iconic composer Giorgio Moroder.
What is Sia's Net Worth?
Sia has a $30 million net worth.  After releasing a series of successful albums, she attained mainstream acclaim after migrating to the United States.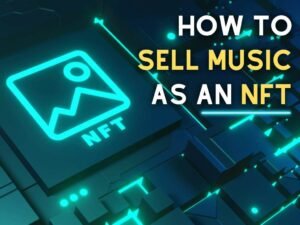 You Should Read This Next!
She has had success as a voice actress and music video director in addition to her solo music career. Sia has won multiple accolades and been nominated for many more during her career.
Other Artists Signed To Atlantic Records
Jason Mraz, Janelle Monáe, Coldplay, Wiz Khalifa, Skrillex, Ed Sheeran, and Bruno Mars are some of Atlantic Records' biggest artists.
Does Sia Own Her Masters?
There is no information to indicate that Sia owns her masters.
The Wrap Up
There you have it!
I'm curious, was that what you expected from Sia? Let me know in the comment section...
Record labels can be very complicated, and there are so many different types of record deals and contracts to be aware of. If you are an artist yourself, exploring possible options for your career, you might wanna check out our example record deal contracts to stay in the know - record label scams are rampant in the industry, sadly.
Not surprisingly, many artists are choosing to stay independent or start their own record labels - we at Industry Hackerz are ALL for that; whatever route gets you to where you want to go!
We also have free record label contracts that you can download and use if you do go that route; protect yourself, always.
You might also like to check out the contract status of these other prominent artists: