Rick Ross is a man of many talents – rapper, entrepreneur, and investor, to name a few. But who is he really? How did he get to where he is today?
In this blog post, we'll take a closer look at the life and career of Rick Ross. We'll explore his beginnings as a young rap artist from Miami, and discuss how he rose to prominence in the music industry.
Plus, we'll take a look at who is Rick Ross signed to in 2022  as well as his past and present record deals. Let's get to it.
Who Is Rick Ross Signed to in 2022? Past And Present Record Deals
Embed from Getty Images
Rick Ross is currently signed to Maybach Music Group, which is a subsidiary of Atlantic Records and Epic Records. Throughout his career, he has also been known to be affiliated with a variety of other labels including Def Jam, Suave House, Slip-n-Slide, and Poe Boy.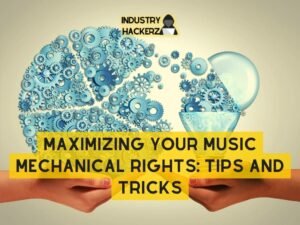 You Should Read This Next!
Rick Ross has had an impressive career thus far, releasing eleven studio albums that have all peaked within the top five on the Billboard 200 chart. His most recent album, Richer than I ever been, was released in 2021 with major collaborations including Future, Wale, and Jazmine Sullivan.
Before that his second to last album, Port of Miami 2, was released in 2019 and debuted at number one on the Billboard 200. Rick Ross' career is still going strong and he will likely remain signed to Maybach Music Group for the foreseeable future. It will be interesting to see how his career progresses over the next few years.
Is Rick Ross Signed to Maybach Music Group?
Yes! The Maybach Music Group (a.k.a. MMG) is an American record label started by rapper Rick Ross. As a division of the Atlantic Records Group, Atlantic Records distributes Maybach Music Group albums. Ross had previously distributed Mayback's music through Island Def Jam, however, he switched to Atlantic when that deal expired.  
On December 12, 2012, Atlantic Records took over the distribution of the label releases. The Maybach Music Group has released 19 solo albums and three compilations since then, including three Platinum and five Gold albums.
Several successful artists reside at Maybach, including Ross himself, Meek Mill, Wale,  Omarion, Torch, and Gunplay. Additionally, the label has had seven albums debut at number one on the Billboard 200, including Wale's The Gifted, Meek Mill's Dreams Worth More Than Money and Championships, and Rick Ross' Deeper Than Rap.
Was Rick Ross Signed to Epic Records?
Yes, Rick Ross signed to Epic back in 2016. The news was confirmed by the label on Twitter via a post of Rick Ross and Epic's President Sylvia Rhone, as well as their CEO and chairman L.A. Reid. 
Fans predicted positive things for Ross and Reid's team-up online, and their responses were overwhelmingly positive.
A skyscraper window in Midtown Manhattan represents the view Ross took on Twitter in 2016 when he hinted at the upcoming deal. Afterward, he posted another image of himself swagged out in Epic gear to Instagram as part of a celebration.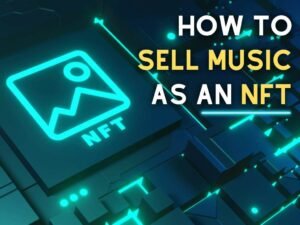 You Should Read This Next!
As a result of the move, Ross leaves Universal Music Group's Def Jan record label – his label since 2006, when he released his debut album, Port of Miami. The 8th studio album he released is called Black Market, which was released in December.
Ross' Maybach Music Group imprint, which is home to Meek Mill, Wale, and others, is unclear whether it will join him at Epic. Def Jam and Warner Bros. distributed MMG before they were acquired by Atlantic in 2013.
Is Rick Ross Leaving Epic Records?
He released his last three studio albums on Epic Records, including Richer Than I've Ever Been, his most recent album. In an interview with HotNewHipHop, Rozay discussed being a free agent after cutting ties with Def Jam Records following the release of Black Market in 2015. 
In addition to Def Jam, where Ross spent his first decade as an artist, Ross has been offered lucrative deals by several labels, including his original home. As a result of renegotiations with his former partners, Ross says he isn't in a rush to partner with a label just yet.
Was Rick Ross Signed to Def Jam?
Yes, Rick Ross was signed to Def Jam Records through his deal with Slip-n-Slide in 2006. He, however, left Def Jam Records after 10 years and eight studio albums.
How Did Rick Ross Get His Start?
Embed from Getty Images
During the period between December 1995 and June 1997, Roberts served as a correctional officer. In the early stages of his career as a rapper, this fact was kept a secret.
With hip hop's stigma and the lyrics, it contains, Rick Ross' reputation wouldn't have been helped by the fact that he was a former correctional officer.
It was eventually revealed that Robert was in the photos, though he initially denied it to be him. The man eventually admitted that he had previously worked in corrections despite more evidence coming forward.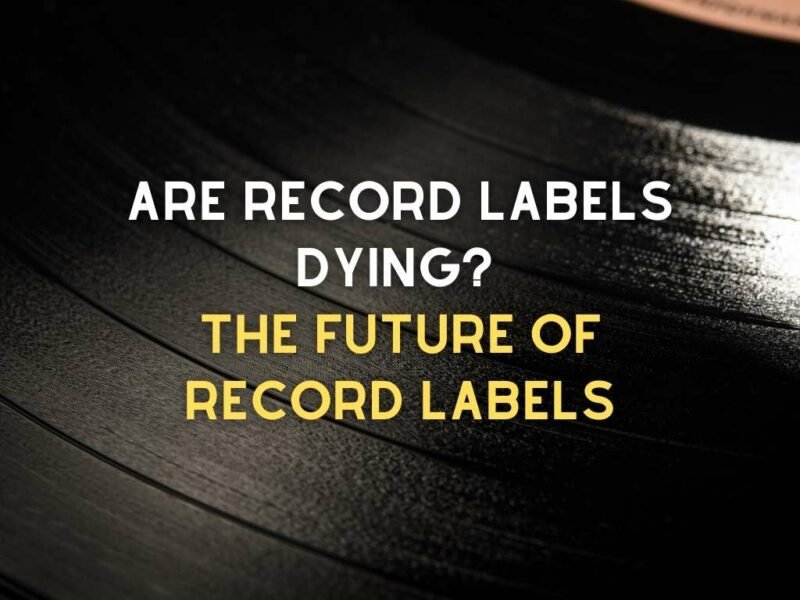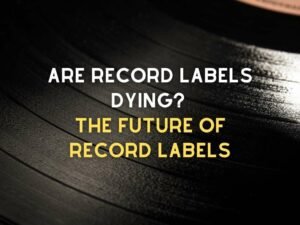 You Should Read This Next!
Following his signing with Suave House Records, he signed with Slip-n-Slide Records in 2006. Port of Miami was Ross' first album, released in that year.
Several albums have been released since then, and Ross established the Maybach Music Group in 2009. Maybach Music Group has released all of its studio albums since 2009.
Does Rick Ross Own His Masters?
Embed from Getty Images
There is no information indicating that he owns his master's. Seeing that he runs his own record label it is fair to assume he may own a percentage of his music, but it is impossible to say exactly how much.
What Is Rick Ross's Net Worth?
As of 2022, Rick Ross's net worth is estimated to be $40 million. Born in Oklahoma City, Oklahoma, Rick Ross began his music career in 2006 with Port of Miami, his debut album. The album was a commercial success, reaching the top spot on the US Billboard 200 chart. 
Since then, Ross has released a further eight studio albums, with his most recent being 2019's Port of Miami 2. In addition to his albums, Ross has also released a number of mixtapes and singles, including the hit "Hustlin'." 
Outside of music, Ross has also ventured into business, launching the record label Maybach Music Group in 2009. He has also made cameo appearances in films and television shows such as Magic Mike XXL and Law & Order: Special Victims Unit. With such a successful career in music and business, it's no surprise that Rick Ross has an estimated net worth of $40 million.
References