Curious about what record label Nicky Youre is signed to?
Want to know all about past deals, releases, net worth, and Nicky Youre masters ownership?
Perfect; you're in the right place!
In this post, we are exploring all of that and more, so scroll on 🙂 ...
Who is Nicky Youre Signed To?
Columbia Records
Nicky Youre is signed to Columbia Records. His debut hit single, "Sunroof," has reached the Top 5 on the Billboard Hot 100 chart and #1 on the Billboard Pop Airplay and Adult Pop Airplay charts. Not bad for a 23-year-old singer/songwriter from Orange County, California.
You Should Read This Next!
Youre released "Sunroof" last December (2021) on the independent label Thirty Knots Records. The single quickly made an impact on TikTok before being picked up by Columbia Records.
Recently, Youre built on the success of "Sunroof" by releasing a new EP called Sunroof Remixes which includes fresh new versions with country star Thomas Rhett and rapper/singer 24kGoldn.
Artist Background: Nicky Youre's Previous Record Labels & Contracts
Embed from Getty Images
Youre's career is still very new and he has only been associated with Thirty Knots and Columbia.
Awards: Nicky Youre's Achievements
His second song, "Sunroof," which was published in December 2021, was dubbed "an immediate ear-worm pop hit" by Sheesh Media. This song, which featured the Los Angeles-based musician and producer Dazy (formerly known as Snocker), hit the top five of the Billboard Hot 500 and the Top 30 in Australia.
How Did Nicky Youre Get Famous?
He originally gained widespread recognition after the release of his single, Sunroof. It quickly went viral on all social media platforms, particularly TikTok.
Does Nicky Youre Write His Own Songs?
In a recent interview, Nicky Youre was asked about his songwriting process. He revealed that he writes all of his own songs, and that he often draws inspiration from his own life experiences. For example, he said that the song "Sunroof" was inspired by a summer spent lounging on the roof of his college dorm.
What is Nicky Youre's Net Worth?
Nicky Youre's net worth is estimated to be $200K .
Other Artists Signed To Columbia Records
Columbia Records artists includes 50 cent, Adele, Bob Dylan, Cannons, Destiny's Child, Celine Dion, and girl in red.
Does Nicky Youre Own His Masters?
It is rare that a new musician owns their masters. It is more likely that they are owned by the record label. This is because the record label provides the funding for the recording, manufacturing, and distribution of the music.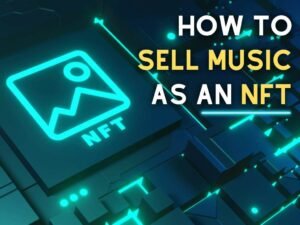 You Should Read This Next!
The artist usually receives an advance from the record label, which is used to cover expenses related to the recording process. Once the album is released, the artist begins to earn royalties on each sale.
The Wrap Up
There you have it!
I'm curious, was that what you expected from Nicky Youre? Let me know in the comment section...
Lyrics
Please save some lyrics first.