Machine Gun Kelly is a musician, rapper, actor, singer, and entrepreneur who has risen to the top of several industries. In the past few years, he has topped the album charts on Billboard, won awards at the AMAs (American Music Awards) and the Billboard Music Awards, appeared in a number of films, and even released his own nail polish line.
Machine Gun Kelly did not get famous overnight, and he had to align himself with good record labels to remain successful. What labels were these? Today, we find out as we explore the answer to the question of who is MGK signed to currently, as well as any past record deals he may have had. Let's get to it!
Who Is Mgk Signed to in 2022?
Embed from Getty Images
According to Wikipedia, as of 2022, MGK is currently signed to Bad Boy and Interscope Record. But, we will dive into his relationship with both these records as we go along.
You Should Read This Next!
MGK was also previously known to be affiliated with EST19XX, but it is unclear if he remains affiliated following their public legal battle in 2019.
When Did MGK Sign to Bad Boy Records?
On August 3, 2011, Machine Gun Kelly announced he had signed with Bad Boy/Interscope. Between 2007 and 2010 prior to signing to Bad Boy Records, MGK released four mixtapes.
Lace Up, his debut studio album released in 2012, reached number four on the Billboard 200 charts and contains his breakthrough single "Wild Boy" (featuring Waka Flocka Flame).
Is MGK Signed to Interscope Records?
MGK is currently signed to Bad Boy Records which is now under Interscope Records. Back in 2009, Sean Combs (P. Diddy) signed a deal with Interscope Geffen A&M that included his future albums and created a new joint venture with Bad Boy Records.
According to Interscope, Combs' upcoming album "Last Train To Paris" will be the first release on the new Bad Boy/Interscope partnership. Neither the financial terms nor the length of the deal was disclosed. Combs previously signed a deal with Warner Music's Atlantic label that lasted almost five years.
Is MGK Still Affiliated With EST19XX?
At this point, it is unclear. Back in 2019, Cleveland.com reported that Machine Gun Kelly was battling business partner James McMillan in court according to Page Six. Following MGK's refusal to sign a merchandise agreement, an entertainment lawyer with ties to Cleveland filed a breach of contract lawsuit.
In 2011, McMillan allegedly helped Machine Gun Kelly land a record deal with Interscope. In 2013, MGK started operating under MGK Media Group LLC, which replaced Est 19xx LLC and its subsidiary organization, Make Millions Music LLC.
When combined with the lyrics of "Hotel Diablo," it would be reasonable to assume McMillan is the alleged "snake" mentioned in the song. The lawsuit has not been addressed publicly by Machine Gun Kelly. But it's just one of several reasons why the rapper keeps such a close circle.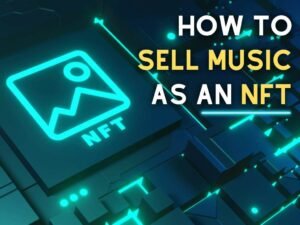 You Should Read This Next!
How Did MGK Became Famous?
Embed from Getty Images
Machine Gun Kelly was born Colson Baker and raised by a single father in Cleveland, Ohio. Despite working at an airbrush T-shirt shop at the mall, he emceed and released mixtapes frequently. He won back-to-back amateur nights at the Apollo Theater as he stood on the verge of eviction (via Rolling Stone).
In 2011, he was signed to Bad Boy Records by Sean Combs after these wins and local success in Cleveland. He did not stop there in promoting his talent. Despite Machine Gun Kelly's energetic persona, it took nearly 10 more years for him to reach the top of the charts.
This energetic rapper won Apollo's talent show for the first time in history. After releasing 100 Words And Running, MGK created a high school tour where he performed to such enthusiastic crowds that school security teams had to turn him away. Their leader was still flipping burritos at Chipotle while his catchphrase became a call to arms for fans.
The young MC was forced to fend for himself after his father booted him out of their home after graduating high school. A few months later, an 18-year-old MGK welcomed his own daughter, Casie.
His "Alice in Wonderland" video was awarded Best Music Video at the 2010 Ohio Hip-Hop Awards, and the rapper soon earned a nomination for Best Midwest Artist at the 2010 Underground Music Awards. MGK, however, suffered a new setback just as his star began to rise. For six months, he was offstage and out of the studio due to a polyp on his vocal chord. Because MGK did not have health insurance, he worked tirelessly to rid himself of the polyp.
Is Mgk and Travis Baker Working Together?
Earlier this year, Travis Barker announced he was back in the studio with Machine Gun Kelly on Twitter.
According to Alternative Press, Jxdn was also in the studio with MGK and Barker. This suggests that Barker's own label, DTA Records, will likely release new music.
Barker and Kelly have been busy throughout 2020, working on a variety of projects.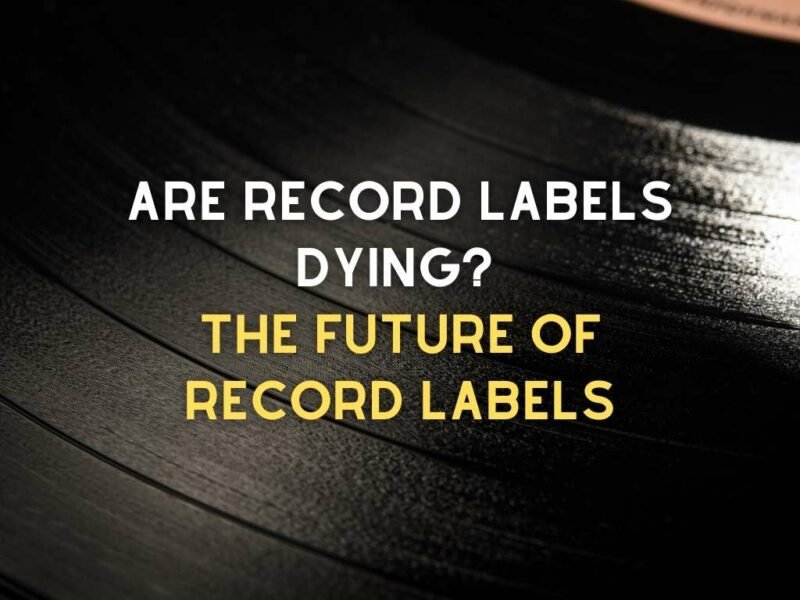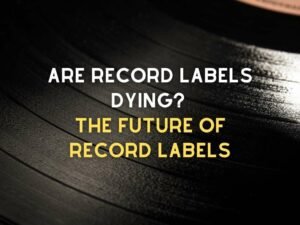 You Should Read This Next!
While producing blink-182's follow-up to 2019's NINE, Barker is currently working on the band's next album. The EP was supposed to be released before the end of summer 2020 but was delayed due to the pandemic.
In the meantime, producer John Feldmann and Mark Hoppus continue to work on the EP.
Does MGK Own His Masters?
While it is not known if MGK owns the masters of his music, likely, he does not. In the music industry, it is common for record labels to own the master recordings of an artist's work unless they have leverage to negotiate otherwise.
This means that the label has the rights to the music and can determine how it is used and distributed. As a result, it is unlikely that MGK would be able to independently release new music without the permission of his label.
What Is MGK's Net Worth?
Machine Gun Kelly's net worth is estimated to be $25 million as of August 2022.
American rapper and actor Machine Gun Kelly hails from Cleveland, Ohio. He began his musical career as a teenager, releasing his first mixtape in 2006. His career in the industry has been wildly successful, and he is one of the most admired rappers in the industry.
He earns money from his albums that rival his burgeoning film career. His angel-blond hair, bedroom-eyed features, and 6'4" height have made him an unlikely fashion darling who has modeled in outfits by Berluti and Balmain for John Varvatos.
Lyrics
Please save some lyrics first.