Vulture noted that Megan Thee Stallion emerged as one of the top female rappers with cyphers on the campus of her college. Her jaw-dropping lyrics and infectious confidence have made her a famous rapper.
Among her mega-hits are "Big Ole Freak" "Cash S**t" (via Billboard), and "Savage", which became a viral hit in 2020. TikTok users have probably heard the song a few times or more if they've been on the app, but how many actually know Megan's current label?
In this article, we will explore who Megan is signed to currently, and how she got her start, amongst other things.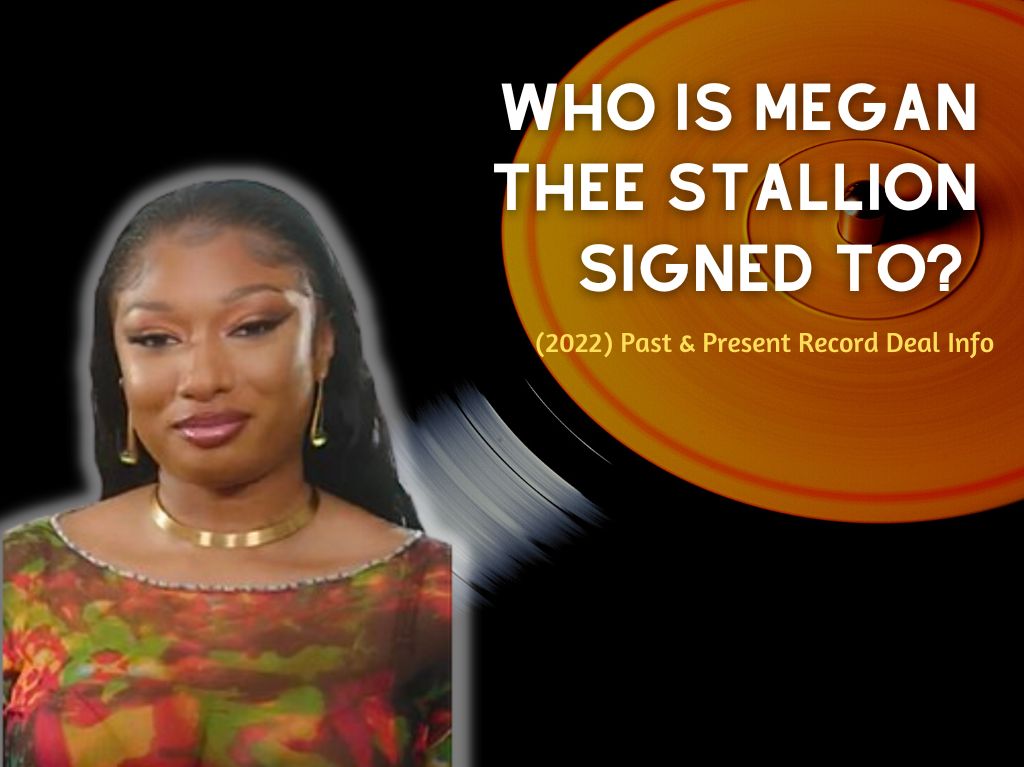 So, Who Is Megan Thee Stallion Signed To?
Embed from Getty Images
As of 2022, Megan is signed to 1501 Certified and 300 Entertainment. She is also signed to Roc Nation but that is based on a management partnership deal.
You Should Read This Next!
Isn't Megan Thee Stallion Signed to 300 Entertainment?
In 2018, Megan Thee Stallion was ready to take her career to the next level. 300 Entertainment signed the rising Houston star.
Is Megan Thee Stallion Signed to 1501 Certified?
It wasn't until early 2018 that she signed with 1501 Certified Entertainment, owned by Crawford and run by T Farris, long before Tina Snow became a chart-topper. According to Megan, her team encouraged her candid image when she was managed by men in a 2018 interview with Fader.
She later claimed that Crawford "duped" her into signing an unacceptable contract, where she received 40% of her music revenue and 1501 retained 60%, a departure from the normal 50/50 split.
Did Roc Nation Sign Megan The Stallion?
Embed from Getty Images
Megan announced joining Jay-Z's Roc Nation in a now-deleted Instagram post on Sept. 13, 2019.
As Roc Nation confirmed in a Fader article, the rapper would release music with 1501 Certified Entertainment/ 300 Entertainment. James Prince, CEO of Rap-a-Lot, posted on Instagram the same day a picture with Crawford mentioning Roc Nation.
Does Megan Thee Stallion Own Her Masters?
After doing an extensive Google search regarding her masters, there seems to be no record of her owning her masters.
What Is Megan Thee Stallion Net Worth?
Megan Thee Stallion first rose to fame through her freestyle rap videos on social media. There is an estimated $8 million in net worth for Megan Thee Stallion. She won three Grammy Awards in March 2021: Best New Artist, Best Rap Song, and Best Rap Performance.
In 2019 she released the mixtape "Fever," in 2020 she released the EP "Suga," and released her debut album "Good News." The first time in her career that she gained international attention was through her single "Hot Girl Summer".
She was featured on Cardi B's smash "WAP." in addition to her hit singles "Savage" and "Body."
How Did Megan Thee Stallion Get Her Start?
The world is Megan's oyster. For the rapper, fame wasn't always the norm. Having reached the top of the rap game, she's come a pretty long way. How did Megan Jovon Ruth Pete become Megan Thee Stallion? Megan Thee Stallion transformed into this stunning creature.
At just 14 years old, Megan Thee Stallion began writing her bars after listening to her mother's raps. With her mom in the studio, Megan started writing, she told XXL. As she explained, "I was also in their writing. She would be over her instrumentals, doing her part, but I would be in there secretly putting it all together in my head."
According to her, the hobby evolved into taking her mom's beats to practice rapping without her mom's knowledge.
Despite starting at 14, Megan didn't tell her mother about her hidden skills until she was 18. The language she used caused her to be concerned about how her mom would react.
How Did the Feud Between Megan and 1501 Certified Began?
Megan revealed on Instagram on Sunday, March 1, that her label wouldn't let her release new music.
According to her, she realized there were issues with her contract with 1501 after signing a management deal with Roc Nation in September 2019. It was at that point that everything went left. She claimed 1501 was preventing her from releasing new music as a result of the impasse.
She filed a lawsuit against 1501 and its head, Carl Crawford, the day after going live with her complaints. Megan was allowed to drop music on Friday, March 6, thanks to a temporary restraining order signed that same day by a judge. The rapper must be allowed to release his music, and 1501 must refrain from posting any retaliatory social media posts.
Why Did Megan Sue 1501?
In 2020, Megan sought to have her contract with 1501 thrown out by a judge. According to her, the label lied about what services it would provide. Her label was also not registering her songs with the copyright office, among other things.
There is also money to consider. According to the lawsuit, the label gets 60% of her recording income and she has to pay the costs of making the recordings solely from her share.
Furthermore, the label allegedly controls her tour and keeps 30% of the money and 30% of her merchandise sales. According to her, 1501 has never provided her with accounting and she has received a total of $15,000 from them.
What is The Amount of Money involved?
Megan's sales and streaming numbers are included as Exhibit 1 in the lawsuit. In total, she sold 918,963 album-equivalent units during her career, which provides for over a billion streams on Apple Music and Spotify. Approximately $7.3 million is estimated as total earnings from the exhibit.
Is Megan Thee Stallion Going to Leave 1501 Certified?
The rapper is not planning to leave the record label but will seek better terms in her future contract, according to sources close to her.
Her label was previously sued by Pete in 2020, under her full name Megan Pete. She claimed the company was stopping her 2020 EP, Suga, from being released.
During that time, a Texas judge sided with the rapper and directed 1501 not to prohibit Pete's new records from being released, distributed, and sold.
Reference
Lyrics
Please save some lyrics first.