Curious about what record label Lainey Wilson is signed to?
Want to know all about past deals, releases, net worth, and Lainey Wilson masters ownership?
Whether you are an artist yourself, hoping to follow in Lainey Wilson's footsteps, or you are a curious music lover...
You're in the right place!
In this post, we are exploring all of that and more, so scroll on 🙂 ...
Who is Lainey Wilson Signed To?
BBR Music Group:
Lainey Wilson is signed to the BBR Music Group. In 2018, she inked a major-label recording deal with the group and released her third EP, Redneck Hollywood, in 2019.
You Should Read This Next!
This marked her first release with a major label and included the single "Dirty Looks," which was highly praised by Off the Record UK for Wilson's songwriting and producer Jay Joyce's production. The EP was praised for pushing the boundaries of traditional country music and bringing it into a modern context.
In 2019, Wilson's talent caught the attention of Country Music Television, who included her in their "Listen Up" Class and "2019 CMT Next Women of Country" tour.
She also went on tour with Morgan Wallen during this time. Her music was featured on the Paramount Network program Yellowstone as well. Wilson continues to create raw and honest music that pushes the boundaries of the country genre.
Artist Background: Lainey Wilson's Previous Record Labels & Contracts
Lainey Wilson released her second album, "Tougher," in 2016 through the Lone Chief record company. In 2018, she self-released her second EP with the same name. That same year, Wilson signed a publishing contract with SONY/ATV and a management contract.
Awards: Lainey Wilson's Achievements
Lainey Wilson has 11 nominations under her name. She won 4 of these namely the 2021 New Artist of the Year and the Song of the Year for the 2021 Academy of Country Music Awards.
She also bagged the 2022 Female Vocalist of the Year and the New Artist of the Year in the recently held Country Music Association Awards. In 2021, Wilson performed as a support act for Jason Aldean on his "Back in the Saddle Tour."
Wilson and Cole Swindell worked together on the song "Never Say Never" in 2021. Wilson's second single to top the Billboard country chart, the collaboration was released as the second single from Swindell's fourth studio album Stereotype.
She released a solo single in 2022 called "Heart Like a Truck" after that. Wilson received a leading six nominations at the 56th Annual Country Music Association Awards, becoming the fourth artist to receive six or more nominations as a first-time nominee.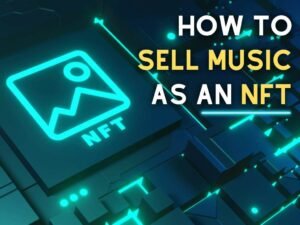 You Should Read This Next!
How Did Lainey Wilson Get Famous?
Lainey Wilson got her start in the music industry by publishing an extended play (EP) titled Country Girls Rule on Myspace in 2006. She worked as a Hannah Montana impersonator while in high school, performing at fairs, festivals, and birthday celebrations throughout Louisiana, Mississippi, and Arkansas.
She even entertained young cancer patients at St. Jude Children's Research Hospital.
In 2011, Wilson moved to Nashville, Tennessee, where she initially lived in a camper trailer next to a recording studio. The studio owner paid for her water and electricity so she could survive.
Wilson performed at small venues for several years, honing her songwriting skills.
In 2014, she released her self-titled album on the Cupit label, followed by her second album, Tougher, in 2016.
The album debuted on the Billboard Top Country Albums chart, attracting attention and leading to a publishing contract with SONY/ATV and a management contract in 2018.
Despite the challenges she faced in her early years in Nashville, Wilson's perseverance and hard work paid off, leading to her recognition and fame in the music industry.
Does Lainey Wilson Write Her Own Songs?
Yes! Lainey Wilson is also a songwriter. She began writing songs when she was still young. After years of being passionate for music, she had her big break. She wrote the lyrics for her hit song Things a Man Oughta Know".
What is Lainey Wilson's Net Worth?
One World Information estimates the singer's net worth to be between $1 million and $5 million as of 2022. She had a popular net worth of $330,000 the year before, but she's been working hard, touring constantly, and Sayin' What I'm Thinkin', her debut album with a major label, was released in February 2021.
Other Artists Signed To BBR Music Group
Chase Rice
Everette
Tyler Farr
Jason Aldean
Jordan Harvey
and many more are under BBR Music Group
Does Lainey Wilson Own Her Masters?
It is unclear if Lainey Wilson owns the masters to her music. It is common for record labels to own the masters to an artist's songs, so it is possible that Wilson's record label owns the masters to her music. Without more information, it cannot be concluded if she owns the masters to her songs.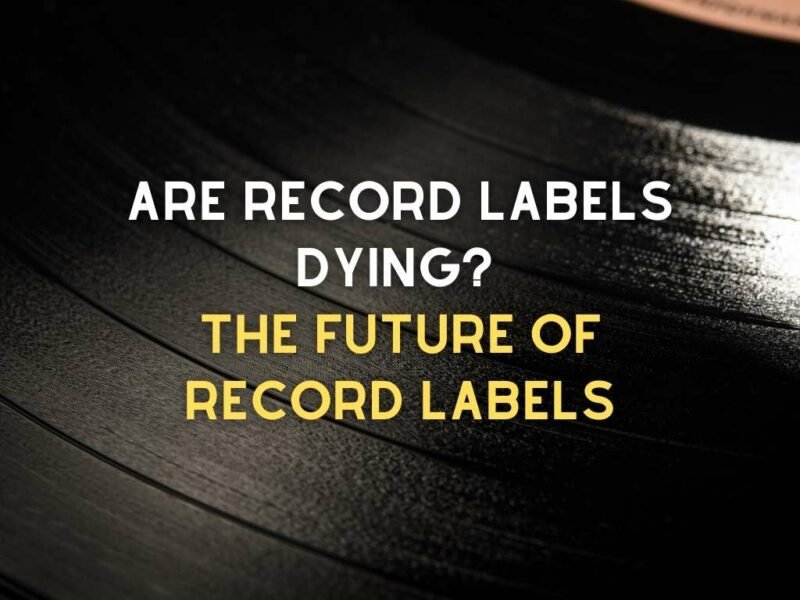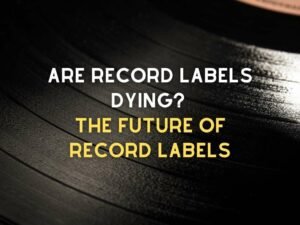 You Should Read This Next!
The Wrap Up
There you have it!
I'm curious, was that what you expected from Lainey Wilson? Let me know in the comment section...
Record labels can be very complicated, and there are so many different types of record deals and contracts to be aware of.
If you are an artist yourself, exploring possible options for your career, you might wanna check out our example record deal contracts to stay in the know - record label scams are rampant in the industry, sadly.
Not surprisingly, many artists are choosing to stay independent or start their own record labels - we at Industry Hackerz are ALL for that; whatever route gets you to where you want to go!
We also have free record label contracts that you can download and use if you do go that route; protect yourself, always.
You might also like to check out the contract status of these other prominent artists:
Lyrics
Please save some lyrics first.