Curious about what record label Karol G is signed to?
Want to know all about past deals, releases, net worth, and Her masters ownership?
Whether you are an artist yourself, hoping to follow in Karol G's footsteps, or you are a curious music lover...
You're in the right place!
In this post, we are exploring all of that and more, so scroll on 🙂 ...
Who is Karol G Signed To?
Universal Music Latin:
She joined Universal Music Latino in 2016 and released the songs "Casi Nada," "Hello" (with emerging artist Ozuna), and "Mueco de Lego" that year. Karol G joined the Pequeos Gigantes USA reality talent competition in January 2017 as a judge, giving feedback to contestants who are between the ages of 6 and 11. She published the song "A Ella" in February, which was motivated by actual circumstances. "Ahora Me Llama," a song she wrote with Puerto Rican trap musician Bad Bunny, became recognized as her breakthrough smash in May.
Karol G. is a true musical story of resilience and success. After her appearance on a program, she went on to sign her first record deal with Flamingo Records (Colombia) & Diamond Music (Puerto Rico).
You Should Read This Next!
She continued to pursue her career by adopting the stage name "Karol G." and sharing the stage with J Balvin at a quinceanera.
Prior to that, Karol G. had tried her luck in the U.S market by meeting with Universal Records while studying music at the University of Antioquia.
Not only did she provide backing vocals for many musicians, such as Reykon on songs like "Tu Juguete" and "301" but she also dared to make a bold move towards success by visiting Miami to meet with Universal Records executives — despite their opinion that "a woman wouldn't succeed in the reggaeton genre".
Lucky for us, Karol G. took this opportunity and ran with it!
Awards: Karol G's Achievements
Karol G. is an undeniable powerhouse in the Latin music industry, having amassed countless accolades including:
two Latin Grammy Awards,
two Billboard Music Awards,
two MTV Europe Music Awards,
one American Music Award,
and ten Premios Lo Nuestro... among many other nominations and recognitions.
In 2018 alone she took home the prestigious Latin Grammy Award for Best New Artist — solidifying her path as one of today's most celebrated artists in Latin music.
Karol G became famous by appearing on the Colombian version of The X Factor when she was 14 years old. After her appearance on the show, she signed her first record deal with Flamingo Records (Colombia) and Diamond Music (Puerto Rico) and began using the stage name "Karol G."
Shortly after signing her record deal, Karol G shared the stage with J Balvin at a quinceanera. However, her career took a temporary shift when she encountered a rejection in one of her music label deals. Despite this setback, she was able to bounce back and her career took off.
Today, Karol G is known for her unique blend of reggaeton and pop music and has gained a large following in both the Latin and mainstream music industries. She continues to release hit songs and perform to sold-out crowds around the world.
Does Karol G Write Her Own Songs?
Yes, she does! As a singer, songwriter and influential figure in Latin music, Karol G expresses herself through her own songs.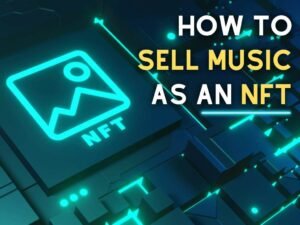 You Should Read This Next!
From reggaeton to Latin trap, the artist has shown that she has what it takes to write some of today's biggest hits—including her widely acclaimed collaboration with Nicki Minaj, "Tusa", which peaked at number 28 on the RIAA's Latin Platinum chart and spent 25 weeks on the Billboard Hot Latin Songs chart.
What is Karol G's Net Worth?
Colombian reggaeton musician and songwriter Karol G is worth $12 million. Karol G originally became well-known as a young contestant on the Colombian edition of the television music competition program "The X Factor." She went on to become successful in 2017 because to the worldwide hit song "Ahora Me Llama," which she co-wrote with Puerto Rican rapper Bad Bunny. Karol G has since released international successes like "China," "Tusa," and "Mamiii."
Other Artists Signed To Universal Music Latin
Universal Music Latin artist roster includes: "
Sebastian Yatra
Feid
Christian Nodal
Luis Fonsi
Don Omar
Joey Montana
J Balvin
Joan Sebastian
Jenni Rivera
Alejandra Guzman
Does Karol G Own Her Masters?
Unfortunately, there is insufficient information to conclusively state that Karol G owns the masters to her own recordings. In the music industry, it is typically the record label which holds the rights to all a musician's music.
The Wrap Up
There you have it!
I'm curious, was that what you expected from Karol G? Let me know in the comment section...
To stay up to date with Karol G be sure to follow the official Karol G Twitter Page and the Karol G Youtube Channel for all of the latest Karol G events!
Record labels can be very complicated, and there are so many different types of record deals and contracts to be aware of.
If you are an artist yourself, exploring possible options for your career, you might wanna check out our example record deal contracts to stay in the know - record label scams are rampant in the industry, sadly.
Not surprisingly, many artists are choosing to stay independent and start an independent record label - we at Industry Hackerz are ALL for that; whatever route gets you to where you want to go!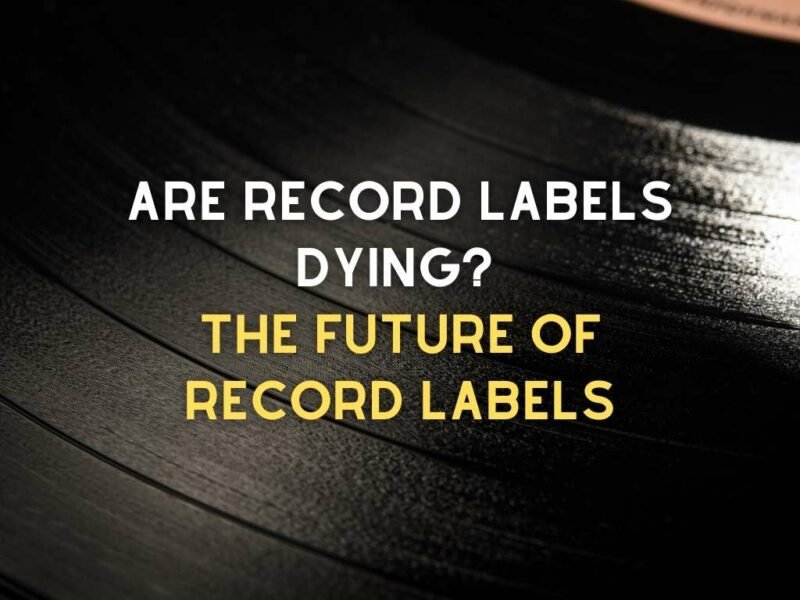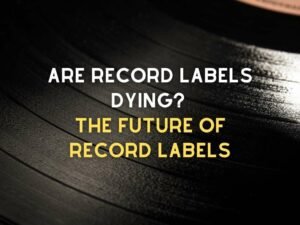 You Should Read This Next!
We also have free music licensing templates that you can download and use if you do go that route; protect yourself, always.
You might also like to check out the contract status of these other prominent artists:
Lyrics
Please save some lyrics first.