Curious about what record label Jason Aldean is signed to?
Want to know all about past deals, releases, net worth, and His masters ownership?
Whether you are an artist yourself, hoping to follow in Jason Aldean's footsteps, or you are a curious music lover...
You're in the right place!
In this post, we are exploring all of that and more, so scroll on 🙂 ...
Who is Jason Aldean Signed To?
Broken Bow Records:
Since 2005, Jason Aldean has been signed to Broken Bow Records. During this time, he released 40 singles and 10 albums, including his self-titled debut.
You Should Read This Next!
After his debut album was released, Aldean hired Kevin Neal as his agent and moved to Clarence Spalding and Spalding Entertainment for management while he was working on Relentless.
Artist Background: Jason Aldean's Previous Record Labels & Contracts
Embed from Getty Images
Aldean had a tough time getting ahead in Nashville. After receiving a recording deal offer, it was later withdrawn.
He was then signed with a different company, only to be let go again in 2000. After numerous showcases failed to secure him a contract, his last attempt at the Wildhorse Saloon was a complete letdown when the expected talent scouts never showed up.
He was feeling down and ready to give up on his dream and return to Georgia, but then, only five weeks later, he received a contract offer from Broken Bow Records.
Awards: Jason Aldean's Achievements
The Recording Industry Association of America has awarded him quadruple-platinum status for his 2010 album My Kinda Party (RIAA).
His 2012 release Night Train has received a double platinum certification, joining his self-titled debut from 2005, Relentless from 2007, Wide Open from 2009, and Old Boots, New Dirt from 2014.
Over the course of his career, Aldean has been nominated for five Grammy Awards, twice for Best Country Album. On the Hot Country Songs or Country Airplay charts, 27 of his 38 singles have peaked at number one.
How Did Jason Aldean Get Famous?
Embed from Getty Images
Jason Aldean gained fame after he graduated from high school. He and his band played at venues and events around the Southeast with the help of his father.
Aldean started creating and recording original music with Justin Weaver, a fellow band member. He performed songs from his debut album at a showcase hosted by The Buckboard nightclub in Atlanta.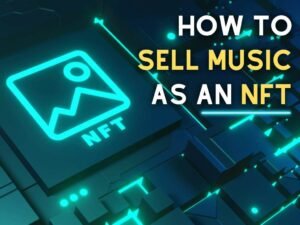 You Should Read This Next!
Michael Knox, who was working at Warner-Chappell at the time, approached him. After signing with Warner-Chappell, Aldean moved to Nashville at the age of 21. He struggled to secure a record label deal, but eventually found Broken Bow Records.
Does Jason Aldean Write His Own Songs?
He writes the lyrics to his songs. However, he also does collaboration with other artists to give his songs new flavors and dynamics.
One of his recent songwriting partner is Tyler Hubbard. For some of his songs which he didn't write, he makes sure that it is fit with his likings and taste. Hence, he still has a huge influence in the kind of music that he is recording.
What is Jason Aldean's Net Worth?
With an estimated net worth of $80 million, Jason Aldean is an American singer and songwriter of country music.
Jason Aldean, who has won six Academy of Country Music Awards, four Billboard Music Awards, and has been nominated for four Grammy Awards, is well-known for his hit country songs, including "Big Green Tractor," "She's Country," "Hicktown," and "Dirt Road Anthem."
Other Artists Signed To Broken Bow Records
Jimmie Allen
Jelly Roll
Dustin Lynch
Parmalee
Chase Rice
Craig Morgan
Granger Smith
King Calaway
and many more are part of Broken Bow Records
Does Jason Aldean Own His Masters?
Spirit Music Group recently acquired 90% of Jason Aldean's music catalog, which includes nine albums, twenty-four No. 1 songs, thirty-four Top 10 songs, and six RIAA Platinum albums.
Additionally, SoundExchange royalties and adjacent rights are part of the purchase. Reports suggest that Spirit Music Group paid over $100 million for the deal, and Aldean will retain the remaining 10% ownership of the catalog.
The Wrap Up
There you have it!
I'm curious, was that what you expected from Jason Aldean? Let me know in the comment section...
To stay up to date with Jason Aldean be sure to follow the official Jason Aldean Twitter Page and the Jason Aldean Youtube Channel for all of the latest Jason Aldean events!
Record labels can be very complicated, and there are so many different types of record deals and contracts to be aware of.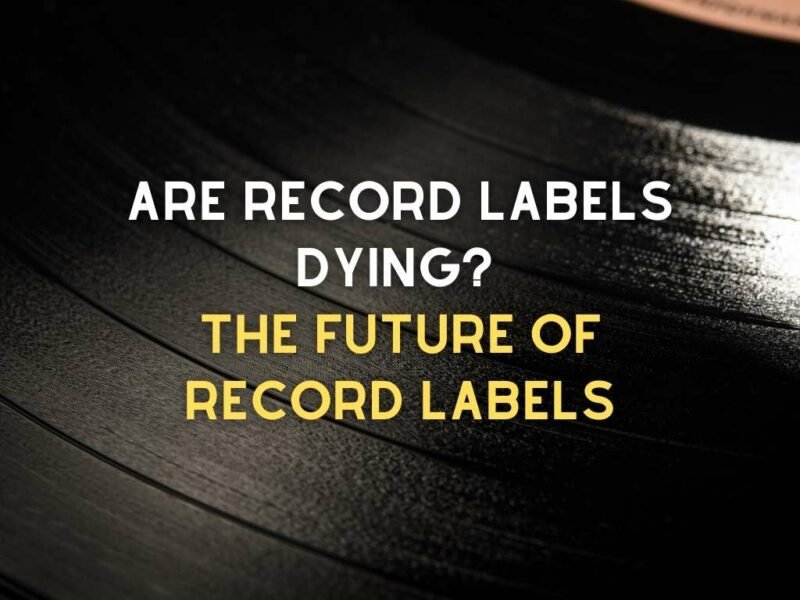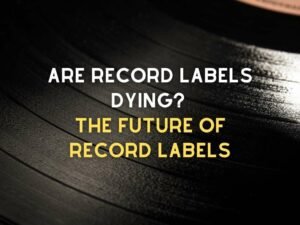 You Should Read This Next!
If you are an artist yourself, exploring possible options for your career, you might wanna check out our example record deal contracts to stay in the know - record label scams are rampant in the industry, sadly.
Not surprisingly, many artists are choosing to stay independent and start an independent record label - we at Industry Hackerz are ALL for that; whatever route gets you to where you want to go!
We also have free music licensing templates that you can download and use if you do go that route; protect yourself, always.
You might also like to check out the contract status of these other prominent artists:
Lyrics
Please save some lyrics first.