Back in 2018, Gucci Mane publicly offered Gunna USD 1 million to sign with 1017 Eskimo. At the time, Young Thug was already signed to Young Thug and had recently a hot mixtape entitled Drip Season 3.
But Did Gunna switch labels and accept the $1 million offered by Gucci Mane? Or did he leave them both to sign with a major label? Today we find out.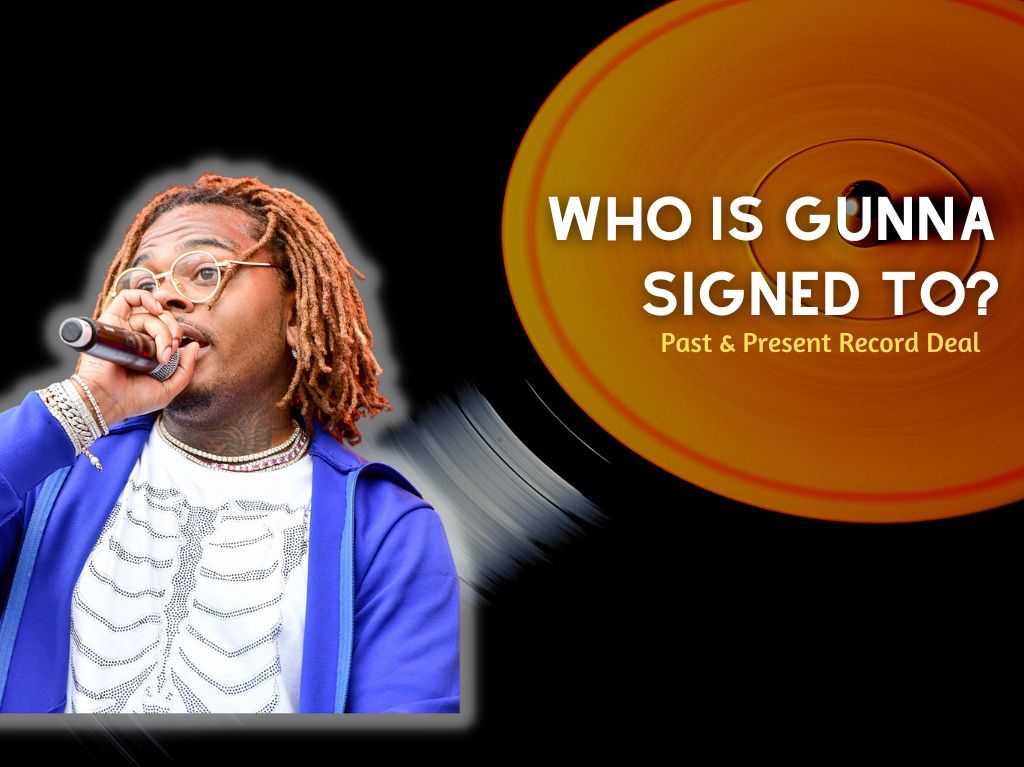 So, Who Is Gunna Signed To?
Embed from Getty Images
According to Wikipedia, as of 2022, Gunna is signed to Atlantic Records, Young Stoner Life (YSL) Records, and 300 Entertainment.
You Should Read This Next!
Why Did Gucci Maine's Record Label Publicly Offer Gunna USD 1 Million?
Embed from Getty Images
Gucci Mane wanted Gunna on his team after he released his popular Drip Season mixtape series in 2018. On March 7, 2018, the Atlanta veteran tweeted that he would sign the 24-year-old rapper to 1017 Records for $1 million.
YSL Records label head Young Thug, who is Gunna's label head, proceeded to publicly reject the offer on behalf of Gunna stating that he had already given Gunna the $1 million offered to keep him under his label (YSL Records).
When Did Gunna Sign To Young Thug's YSL Records?
It was announced in 2017 that YSL Records would be signing Atlanta rapper Gunna. Gunna has since released four albums namely: Drip Harder (2018), Drip Season 3 (2018), Drip Season 2 (2017), and Drip Season (2016).
When Did Gunna Start Rapping?
Gunna began rapping at a very young age. Having grown up in Atlanta, he was influenced by the hardships his family faced. As a means to cope with the hardships, Gunna initially turned to drugs, but he managed to overcome it with the help of his music.
Gunna's first mixtape 'Hard Body' was released on June 16, 2013. His earliest hits included "We Live This", "Hardbody", "I'm Not a Criminal", and "Faded". His inherent talent attracted hip-hop heavyweights despite these not topping charts.
In the following weeks, he became acquainted with rapper Young Thug through King Troup. As a result, he was signed to 'YSL Records' by Young Thug in 2016. "Floyd Mayweather" was his first successful collaboration with his label boss, Young Thug.
What Record Label Release His Mix Tapes?
Young Thug was introduced to Feature Gunna and his music by Keith "King" Troup, one of his community leaders.
Thug featured Travis Scott and Gucci Mane on his song "Floyd Mayweather" off his commercial mixtape Jeffery. In October 2016, Gunna's first official mixtape, Drip Season, was released by YSL Records. Nechie, Lil Duke, and Young Thug were among the YSL members performing at the event.
His second mixtape, Drip Season 2, was released on May 11, 2017. It featured several well-known YSL Atlanta artists, including Playboi, Young Thug, Offset, and Cardi. A radio station in Grand Theft Auto played "YSL," from the mixtape "YSL," featuring American rapper Playboi Carti.
On November 30, 2017, he released his first extended play, Drip or Drown, which was produced by his record producer and close friend Wheezy with a guest appearance by Young Thug.
Did Gunna Ever Release An Album?
On February 22, 2019, Gunna released his debut studio album 'Drip or Drown 2'. There were many positive reviews for the album. According to the 'Top R&B/Hip-Hop Albums' chart, the album debuted at number 1. To date, it has remained a best-selling album.
Among the songs on the album are "3 Headed Snake with Young Thug", "Outstanding", "Same Yung N---a with Ft. Playboi Carti", and "Speed It Up".
Does Gunna Own The Masters To His Music?
Embed from Getty Images
It is not clear whether or not Gunna currently owns the masters of his music. But seeing he is still signed to major record labels it is safe to assume that the record label still controls his masters.
Has Gunna Received Any Awards?
Even though Gunna hasn't won any awards yet, he has gained popularity in recent years. It doesn't mean he is a bad rapper; he has only been making music for five years, and he continues to produce good music, and his popularity is growing.
Young Thug featured Gunna in his song "Floyd Mayweather". According to the Hot R&B/Hip-Hop/Rap Songs chart, the song ranked forty-first. Moreover, the single from Drip Season 3 reached #55 on the Billboard 200 and #20 on the Top Rap Albums chart.
Is Gunna Also A Model?
Embed from Getty Images
Gunna is not only a success in the music industry, but also in the fashion industry.
With his unique style of street fashion combined with high-profile brands such as 'Gucci', "Off White', 'Chanel', 'Dior', Pyer Moss, etc, he has become the darling of the fashion world.
He has also performed at Paris Men's Week in addition to walking the runway at Paris Fashion Week. Among other publications, he has been featured in 'GQ', 'Vogue', and other titles.
What Is Gunna's Estimated Net Worth?
Forbes estimates Gunna's net worth to be $4 million as of January 2021. He released a mixtape called Hard Body in 2013 under the Yung Gunna stage name.
His main sources of revenue are from music sales, YouTube, appearances on shows, and merchandise (Gunna Dad Hats, Drip Season Hoodies, tees, etc.). Gunna has more than 122K SoundCloud followers and over 15 million monthly Spotify listeners.
More than 471 million views have been generated by his YouTube channel, which has more than 834 thousand subscribers.
Is Gunna Releasing New Music in 2022?
In mid-2022 (June), Multi-platinum, Grammy-nominated rapper Gunna released a new music video for "Banking On Me". The video was directed by Gunna himself.
🚨 Read This If You Are An Artist Yourself! 🚨
Record deals can be a tricky business, especially for young and inexperienced musicians. It's important to be aware of the different types of deals that are out there, and to know what percentage of the profits a label will take.
Otherwise, you could find yourself in a very one-sided deal that leaves you struggling to make ends meet!
Ultimately, it's up to you to do your research and make sure that you're getting a fair deal. The music industry can be an evil place, but you can avoid getting burned by being clued up and steering clear of record label scams!
References
Lyrics
Please save some lyrics first.