Chloe Bailey (Also known as Chlöe) is an American singer, songwriter, and actress. She is best known as one of the two lead vocalists of the R&B duo Chloe x Halle, which she formed with her sister Halle Bailey. The sisters are signed to Beyoncé's record label Parkwood Entertainment.
Chloe Bailey began her career as a child actress, appearing in various television shows and films such as My Sister's Keeper (2009) and Let It Shine (2012). She embarked on her solo music career in 2020 and has continued to be a sensation since. But did she continue her journey with Parkwood or did she branch out to new labels on her own? Read on to find out!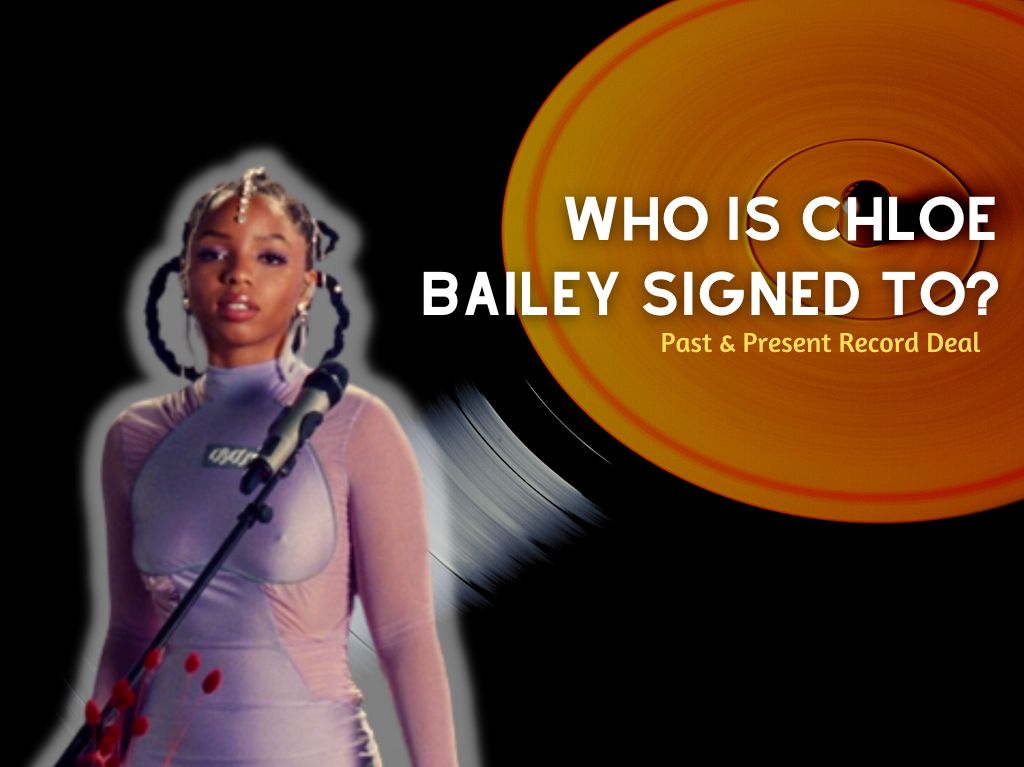 So, Who Is Chloe Bailey Signed To?
Embed from Getty Images
According to Wikipedia, as of 2022, Chloe Bailey is signed to Columbia Records and Parkwood Entertainment.
You Should Read This Next!
How Did Chloe Bailey Get Signed to Parkwood Entertainment?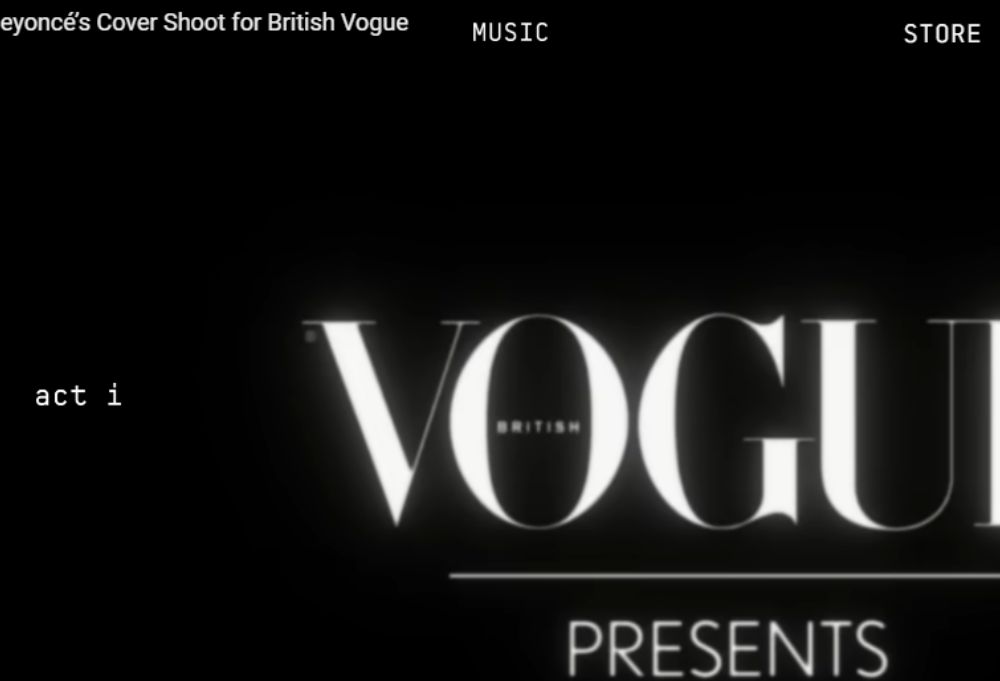 Chloe Bailey is one-half of the R&B duo Chloe x Halle, who first gained attention after posting videos of themselves singing covers on YouTube. The sisters were eventually discovered by Beyoncé, who signed them to her record label, Parkwood Entertainment, in 2015.
Since then, Chloe x Halle have released two EPs and one studio album, and they have also appeared on Beyoncé's albums Lemonade and The Lion King: The Gift. Bailey has said that signing with Parkwood was a "dream come true," and she credits Beyoncé with helping to launch her career.
"She's been such an inspiration to us since we were young girls," Bailey said in an interview with Billboard. "To be able to call her our boss is surreal." Both Chloe and Halle have opted to continue their musical journeys under the tutelage of Beyonce and Parkwood Entertainment as they embark on solo careers as well as create music as a group.
Is Chloe Bailey Signed to Columbia Records?
There is some confusion about whether Chloe Bailey is signed to Columbia Records. The official website for the record label lists her as one of their artists, but her name does not appear on the roster of any of their recent releases.
Furthermore, a search of the Columbia Records website yields no results for her. However, a review of Bailey's social media accounts reveals that she has posted several times about working with the label, and she has also been photographed with Columbia Records executives. Based on this evidence, it seems likely that Bailey is indeed signed to Columbia Records.
Does Chloe Bailey Produce Her Own Music?
As a solo artist, Chloe Bailey is responsible for writing and producing her own music. She has said in interviews that she enjoys having creative control over her work and that she often spends late nights in the studio perfecting her sound. In addition to producing her own music, Chloe also writes and produces for other artists.
She has collaborated with several well-known names in the industry, including Beyonce and The Game. Chloe is clearly a talented and versatile producer, and she shows no signs of slowing down anytime soon.
Does Chloe Bailey Own His Masters?
Unfortunately, Chloe does not own her masters. Her masters are currently controlled by Beyonce and Parkwood Entertainment.
As any music lover knows, owning your masters is a key part of being a successful musician. By owning the rights to your music, you can control how it's used and receive royalties for its use. So, Chloe doesn't have the same level of control over her music and music decisions as she would if she owned her masters.
Why Did Chloe Branch off Into a Solo Career?
In a recent interview with Tamron Hall, the singer discussed her decision to go solo. Since the beginning of their careers, Chloe has been close to her younger sister Halle. They have worked together in music and acting. As they moved around the world, Chlöe says they had to figure out how to pursue their passions separately.
Chloe's sister, Halle, was cast as Ariel in the upcoming Little Mermaid film. Therefore, she had been slated to spend about eight months in London to film, but the pandemic nearly turned it into two years. And though Chloe's heart was full of pride for her sister, they were both left with intense separation anxiety that almost overtook them.
It has been rewarding for Chlöe to explore what she enjoys individually through music. They both knew they would eventually do our own projects one day, but they didn't realize it would come so quickly.
Have Chloe x Halle Broken Up?
Embed from Getty Images
Although Chloe has been spending time on her own, there is no sign of a Chloe x Halle split. The sisters told The Breakfast Club's Angela Yee back in March that having separate Instagram accounts had nothing to do with their breakup.
The sisters have also been doing live performances together as Chloe and Halle, while still supporting each other's solo endeavors.
What Is Chloe Bailey's Net Worth?
As one half of the R&B duo Chloe x Halle, she is no stranger to the limelight. Since bursting onto the scene, the sisters have released two albums, toured with Beyonce, and been nominated for multiple Grammy awards. With all of this success, it's no surprise that Chloe Bailey's net worth is estimated to be around $2 million, according to Celebrity Net Worth.
While much of Chloe Bailey's net worth comes from her music career, she has also appeared in several television shows and movies. Most notably, she had a recurring role on the hit Grownish from 2018 to 2022. She has also appeared in episodes of Black-ish and Cardi Tries. Outside of her acting work, Chloe Bailey has also released her own line of cosmetics and appeal with her sister, Halle.
There's no doubt that Chloe Bailey is a rising star in both the music and entertainment world. With an impressive net worth of $2 million, there's no telling what she'll achieve next.
🚨 Read This If You Are An Artist Yourself! 🚨
There are so many different types of record deals out there, you have to be clued up, if you are hoping to get signed by a major label. You need to know up front what percentage of the profits the label will take, and what rights they'll have over your music!
Alternatively, you might want to consider starting your own record label. This can be a great way to maintain creative control over your music, and you'll get to keep 100% of the profits. Of course, running a record label is a lot of work, and it's not for everyone.
But for an ambitious person, a record label can make a lot of money...
Reference
Lyrics
Please save some lyrics first.