Curious about what record label BLACKPINK is signed to?
Want to know all about past deals, releases, net worth, and Their masters ownership?
Whether you are an artist yourself, hoping to follow in BLACKPINK's footsteps, or you are a curious music lover...
You're in the right place!
In this post, we are exploring all of that and more, so scroll on 🙂 ...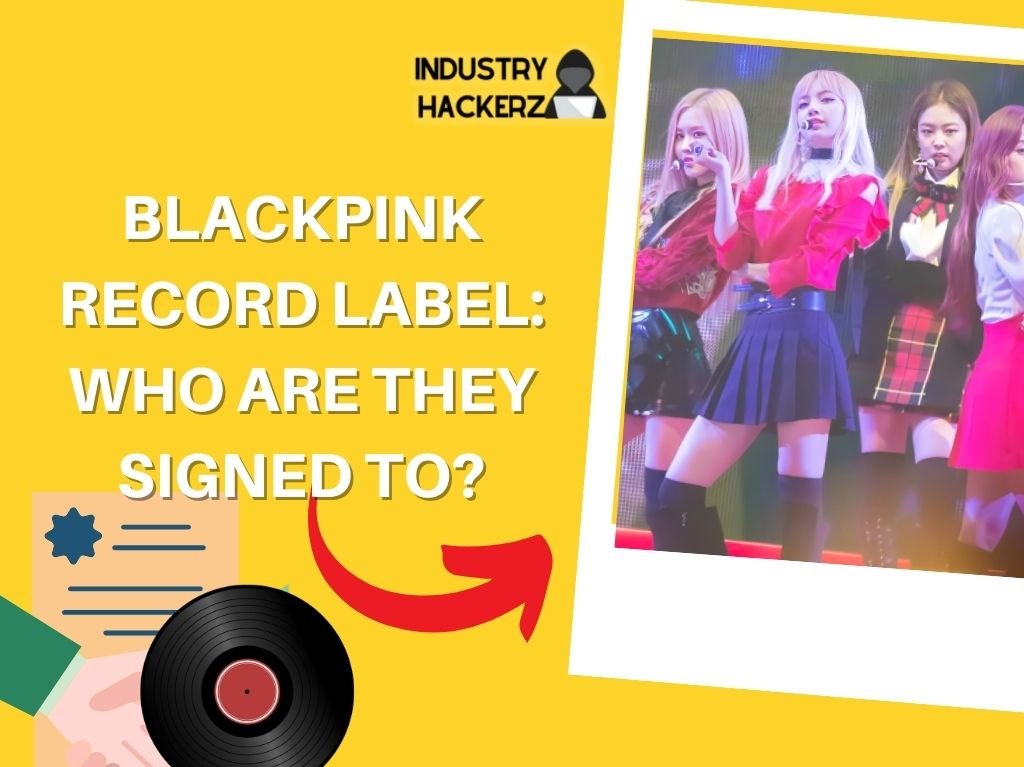 Who are BLACKPINK Signed To?
YG Entertainment: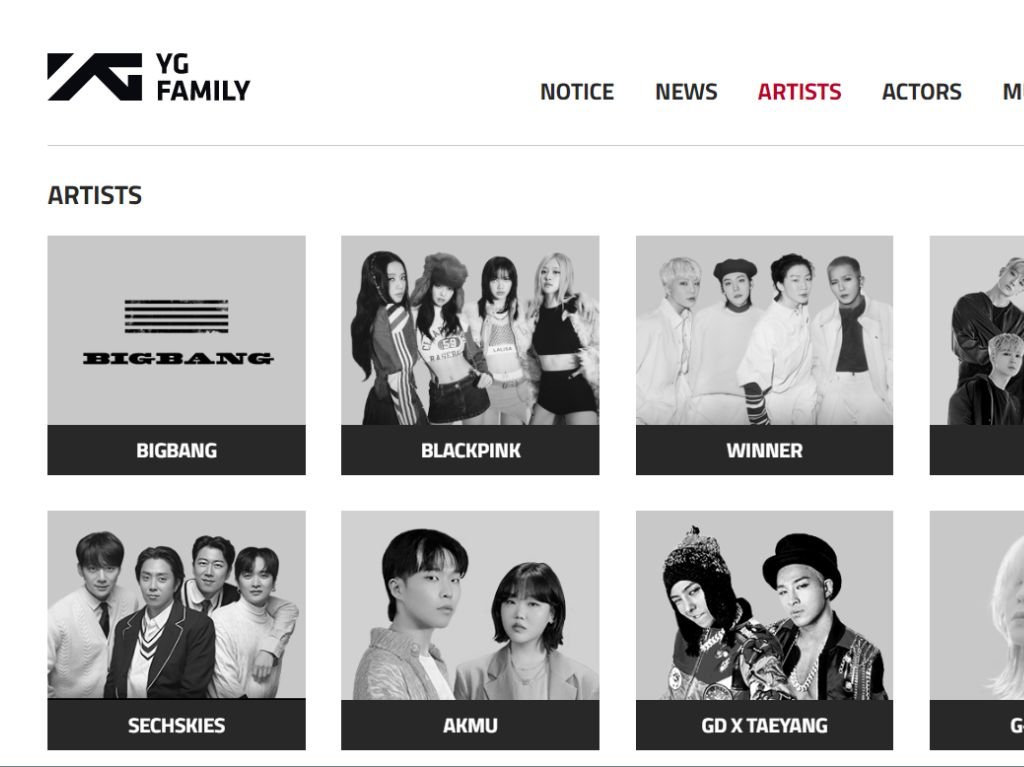 Teaser photographs, videos, and adverts were released in the first week of August 2016 to kick off the group's debut promotion.
You Should Read This Next!
Blackpink, the first girl group to make their YG Entertainment debut in seven years, dropped their debut single album, Square One, which included the songs "Boombayah" and "Whistle," on August 8, 2016.
Blackpink became the third YG Entertainment artist to simultaneously occupy the top two spots after Psy and Big Bang and the fastest act to accomplish such a feat when they topped the Billboard World Digital Song Sales list at numbers one and two.
Artist Background: BLACKPINK's Previous Record Labels & Contracts
Embed from Getty Images
Most Korean artists and groups stay in one record label. Blackpink is also the same. The record label that made them debut is their first and current record label. YG entertainment remains to be their record label deal.
They were also the one that formed the group of Blankpink.
Awards: BLACKPINK's Achievements
Between late 2016 and early 2017, the group won many new artist accolades, including at the 31st Golden Disc Awards and the 26th Seoul Music Awards, for their debut single albums Square One and Square Two, which were released in August and November 2016 and respectively.
The Square One single "Whistle" won Song of the Year - August at the 6th Gaon Chart Music Awards, while the Square Two single "Playing with Fire" took home Song of the Year - November. Additionally, "Whistle" was nominated for a Digital Bonsang at the 31st Golden Disc Awards and won Best Music Video at the 2016 Mnet Asian Music Awards.
The Album (2020), Blackpink's debut studio album, was nominated for Album of the Year at the 35th Golden Disc Awards, the 2020 Mnet Asian Music Awards, and the 2020 Melon Music Awards. It also won the Best Album Bonsang at the latter event.
At all three awards shows, the lead single "How You Like That" was nominated for Song of the Year and won Best Dance (Female Group) at the first two and the Digital Bonsang award at the third.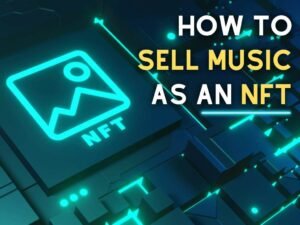 You Should Read This Next!
Blackpink also set five Guinness World Records with the song, including the one for the most-watched YouTube video in a 24-hour period. Song of Summer also earned Blackpink the MTV Music Video Award, making them the first K-pop girl group to do so.
At the 10th Gaon Chart Music Awards, "How You Like That" and "Lovesick Girls" from The Album took home the titles of Song of the Year - June and Song of the Year - October, respectively.
Blackpink also won Best Female Group at the 2020 Mnet Asian Music Awards and was recognized by Variety as their 2020 Hitmakers Group of the Year. Blackpink received a nomination for Top Social Artist at the Billboard Music Awards in 2021 and set a new Guinness World Record for having the most subscribers of any music artist on YouTube.
With their in-game concert Blackpink The Virtual on PUBG Mobile, Blackpink won the MTV Music Video Award and the MTV Europe Music Award for Best Metaverse Performance in 2022. Born Pink (2022), the group's second studio album, received nominations for Album of the Year at the 2022 Genie Awards, 2022 Melon Awards, and 2022 MAMA Awards.
Blackpink won Best Female Group at the 2022 MAMA Awards, and the album's lead hit "Pink Venom" was nominated for Song of the Year and won Best Music Video.
How Did BLACKPINK Get Famous?
Embed from Getty Images
After creating its first significant girl group, 2NE1, in 2009, YG Entertainment organized global trials for preteen or adolescent recruits in order to form a new girl group. This is when lackpink was born.
The members described their time as trainees at the label as being equivalent to enrolling in a full-time pop-star academy, with Jennie calling it "more stringent than school" and Rosé likening it to The X Factor with dorm quarters.
On June 29, YG Entertainment announced the official name of the new female group—Blackpink—and clarified that it would consist of four members rather than the nine that were initially anticipated.
The group's moniker, "beautiful isn't everything," denoted that "they are a team that comprises not just beauty, but also excellent talent," according to a label spokesman.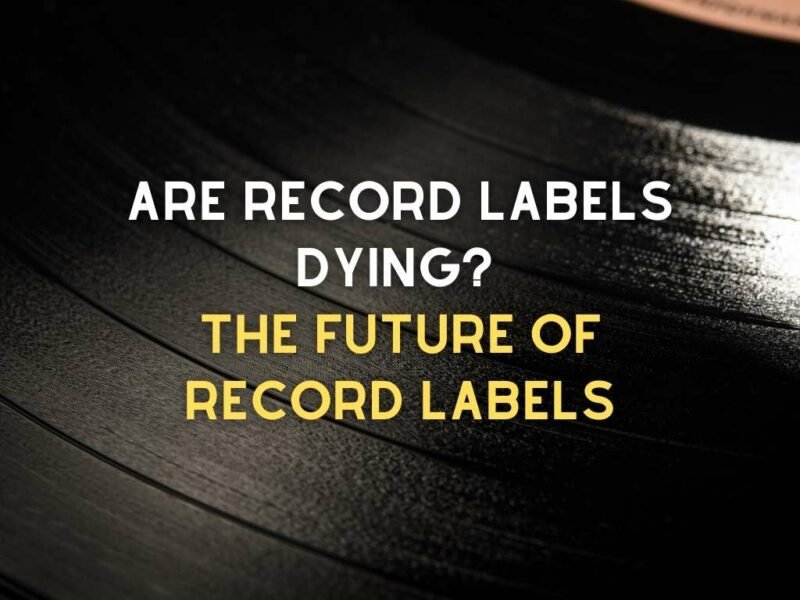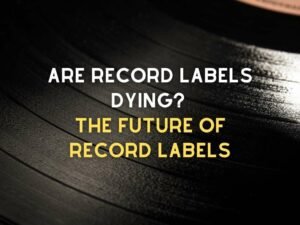 You Should Read This Next!
Does BLACKPINK Write Their Own Songs?
The majority of BLACKPINK's songs are composed by lyricists who either freelance or are employed by YG Entertainment. Jisoo and Jennie, however, are given credit for the song "Lovesick Girls" because they contributed to its writing. Blackpink's tracks frequently feature Teddy Park as a songwriter.
What is BLACKPINK's Net Worth?
The girl group revolutionaries have been rightfully dubbed "YG Entertainment's major breadwinner" by fans, and given their staggering US$62 million net worth, it's simple to understand why.
Since their 2016 debut, Blackpink has consistently topped the charts. More recently, they have cemented their status as genuine global crossover stars by appearing on multiple Billboard charts and collaborating with well-known artists from around the world, including Lady Gaga, Cardi B, Dua Lipa, and Selena Gomez.
Other Artists Signed To YG Entertainment
Bigbang
iKON
2NE1
Teddy Park
WINNER
G-Dragon
Nam Joo Hyuk
T.O.P.
Sandara Park
Lee Chan Hyuk
and many more are under YG Entertainment.
Does BLACKPINK Own Their Masters?
BLACKPINK does not own the master recordings of their songs. Just like many other Korean artists, the masters are owned by the record label they are signed to.
The Wrap Up
There you have it!
I'm curious, was that what you expected from BLACKPINK? Let me know in the comment section...
To stay up to date with BLACKPINK be sure to follow the official BLACKPINK Twitter Page and the BLACKPINK Youtube Channel for all of the latest BLACKPINK events!
Record labels can be very complicated, and there are so many different types of record deals and contracts to be aware of.
If you are an artist yourself, exploring possible options for your career, you might wanna check out our example record deal contracts to stay in the know - record label scams are rampant in the industry, sadly.
Not surprisingly, many artists are choosing to stay independent and start an independent record label - we at Industry Hackerz are ALL for that; whatever route gets you to where you want to go!
We also have free music licensing templates that you can download and use if you do go that route; protect yourself, always.
You Should Read This Next!
You might also like to check out the contract status of these other prominent artists:
Lyrics
Please save some lyrics first.