Curious about what record label Bailey Zimmerman is signed to?
Want to know all about past deals, releases, net worth, and Bailey Zimmerman masters ownership?
Perfect; you're in the right place!
In this post, we are exploring all of that and more, so scroll on 🙂 ...
Who is Bailey Zimmerman Signed To?
Warner Music Nashville and Elektra Records
Bailey Zimmerman is signed to Warner Music Nashville and Elektra Records. Zimmerman first gained attention in December 2020 when he started uploading his own songs to his TikTok account.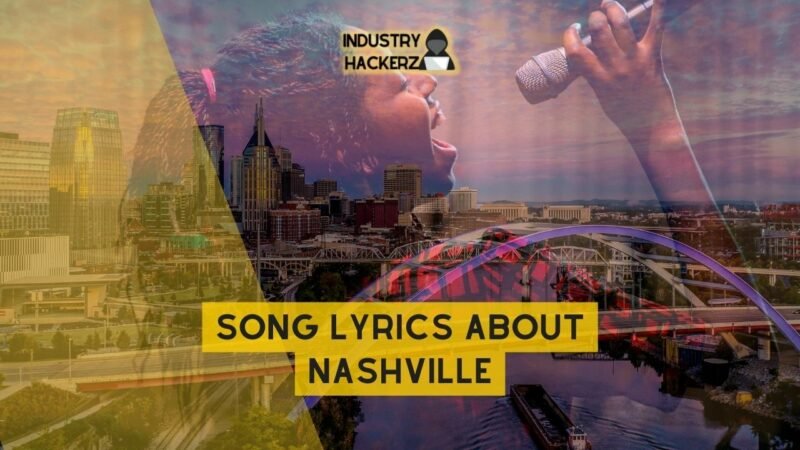 You Should Read This Next!
Artist Background: Bailey Zimmerman's Previous Record Labels & Contracts
Embed from Getty Images
Since Zimmerman is still a neophyte, he has no previous record label deals. His fame only started recently when his songs gain popularity in Tiktok. Hence, Warner Music Nashville and Elektra Records are his first record label deals.
Awards: Bailey Zimmerman's Achievements
• Bailey Zimmerman is the first artist to simultaneously place three career-launching entries in the top 10 on Billboard's Hot Country Songs chart.
• On October 14, 2022, Zimmerman published Leave the Light On, his major-label debut.
• The album debuted in the top ten of both the Canadian Albums chart and the Billboard 200 chart.
• High demand caused Zimmerman to extend his U.S. headlining tour into the fall of 2022, with Josh Ross slated to open early 2023 concerts.
How Did Bailey Zimmerman Get Famous?
How did Bailey Zimmerman get famous? It all started with Tiktok. Zimmerman posted his songs on the social media platform and quickly gained a following. His songs were made viral, and he soon had millions of fans. In January 2021, Zimmerman released his first single, "Never Comin' Home."
The song quickly rose to the top of the charts, reaching number 20 on Spotify's Viral Chart in the US. Zimmerman's career took off, and he has since released several more hit singles. Thanks to Tiktok, Bailey Zimmerman is now a household name.
Does Bailey Zimmerman Write His Own Songs?
Many people wonder if Bailey Zimmerman writes his own songs. The answer is yes, Bailey Zimmerman does write his own songs.
He is joined by Austin Shawn and Gavin Lucas in his songwriting process. These three artists work together to create beautiful and moving music that speaks to the hearts of their fans.


Each member of this songwriting team brings something special to the table, and together they are able to create magic. If you have ever wondered how Bailey Zimmerman writes his songs, now you know. It is a collaborative effort between him and his two closest friends. The results are truly beautiful.
What is Bailey Zimmerman's Net Worth?
Bailey Zimmerman's estimated net worth is $120, 600. The range above represents an estimate based on analysis created by publicly available sponsorship information or other sources discovered online. It is a summary of information from songs by Bailey Zimmerman that are stored in Popnable's database.
Other Artists Signed To Warner Music Nashville and Elektra Records
Some of the artists under Warner Music Nashville include Ashley Mcbryde, Avery Anna, Bexar, Blake Shelton, Breland, Brett Eldredge, Charlie Worsham, Chase Matthew, Cody Johnson, and many more. Meanwhile, Elektra Records artist roster includes Ed Sheeran, The Doors, John Densmore, The Cars, Bruno Mars, Tommy Lee, Metallica, Jim Morrison, Keith Sweat, Avril Lavigne, Ray Manzarek, Bread, AC/DC, Tracy Chapman, and many more.
Does Bailey Zimmerman Own His Masters?
There is no data about Bailey Zimmerman owning the masters of his songs.
The Wrap Up
There you have it!
I'm curious, was that what you expected from Bailey Zimmerman? Let me know in the comment section...
About Author
Lyrics
Please save some lyrics first.