So you want to be a signed musician and record labels seem like the way to do it?
You've got your demo and now you're trying to figure out which record labels accept demos and which one would be right for you.
Well, we're here to help! This article is for new musicians who have never sent their music to a record label before and want some tips on how they can do this successfully.
In this post, we'll discuss the 10 steps that are necessary in order to send your demo into any major or indie record label so that you can get noticed!
How to Get Your Music Heard by A Record Label
Despite the advances with technology and people coming up through various avenues, including social media - record labels still have a huge role to play in the success of artists all over the world.
You Should Read This Next!
A record label can be defined as an entity which manages the production, promotion and distribution of music.
They are accountable for finding new artists to promote; they also manage their careers (managing which songs will be promoted, how it's done etc.)
In order to get picked up by a record label, you need to get them to hear your music by sending them a sample of your work. However, you cannot just send them your demo and hope for the best...
What Is an Unsolicited Demo?
An unsolicited demo is when a prospect, who has not requested a demonstration, requests one.
Artists are known for sending unsolicited demos to record labels when they do not know the proper channels of which to go about sending their music.
The following are examples of ways to do this:
Calling or emailing the company
Isolating a company's online presence and asking the company directly
Going to the company's website and requesting to send a demo
The following are examples of times when an unsolicited demo is not appropriate:
When contacting an artist or employee who is not currently looking for new music
When the company has explicitly stated that they do not accept unsolicited demos
Now that we know what an unsolicited demo is, let's figure out how to get your music heard by a record label.
Below are the ten steps necessary in order to send your demo to any major or independent label that is accepting demos.
Which Record Labels Accept Demos?
This list will change frequently, so it is important to do your research before sending your demo.
United States Record Labels Accepting Demos
No Ego Records
MidiBoi Music
Rhythm 1 Releases
Neon Beams
Critically Records
Blue Music Records
Vision & Vitality Entertainment
Fairley'Odd Music
Mask Off Productions
Dru A Yates
SOLO MUSIC PUBLISHING
Tm
Odradek Records
Consiouz Musik
Planit erf, inc
Torqued Cash
True Fiends Entertainment
SADFACEJAY
Walithegod
Moneii Taxes
Epsilon Records
Roger W Walters
Neon Mouse Records
Royalty Music Entertainment
Unlimited.Stacks.Association
Family Loyalty Ent.
Indimore
Dots Massive Records
Nfynia Records
Loud Sonic Recordings
You can submit your service using the link above but be sure to scroll down and read our demo submission tips.
---
United Kingdom Record Labels Accepting Demos
Twisted Recordings
Global State Recordings
A1M records Ltd
CS Records
Strange Smoke Records
Turn Left Recordings
Rhythmic Records UK
Filthy Sounds
Blingbling Man Record
UPMotion Records
Scape Records
TwistedVintage Records
Tantrem Recordings
Tone Artistry Limited
Cruicial House
Cirax Records
Sakadat Records
Bass Thrillers
Evasive
Modular Algorithims
Diferit Records
NoMad Records
Phat Sky Records Ltd
beatphreak
Knight in Shining Armour
Auditory Recordings
Rodark Records
Overtime Entertainment
The Concept
Weird.inc
You can submit your service using the link above but be sure to scroll down and read our demo submission tips.
---
Record Labels In Italy That Accept Demos
Distar Records
Black Bubble Records
ChronoWorld Records
WOOT RECORDS
Never Too Late Recordings
BACK Records
Circus Beats Records
Molto Recordings
A-Gain Records
Stereocity
Ok Poco Strano Recordings
Jaywork Music
Zero call
QU Music
Bimbomix Records
Black Bore Records
Flex Up Records
mynz2rec
CA3 Records
PA74 Music
SHOT Project
Make Your Noize Recordings
You can submit your service using the link above but be sure to scroll down and read our demo submission tips.
---
Record Labels In Germany That Accept Demos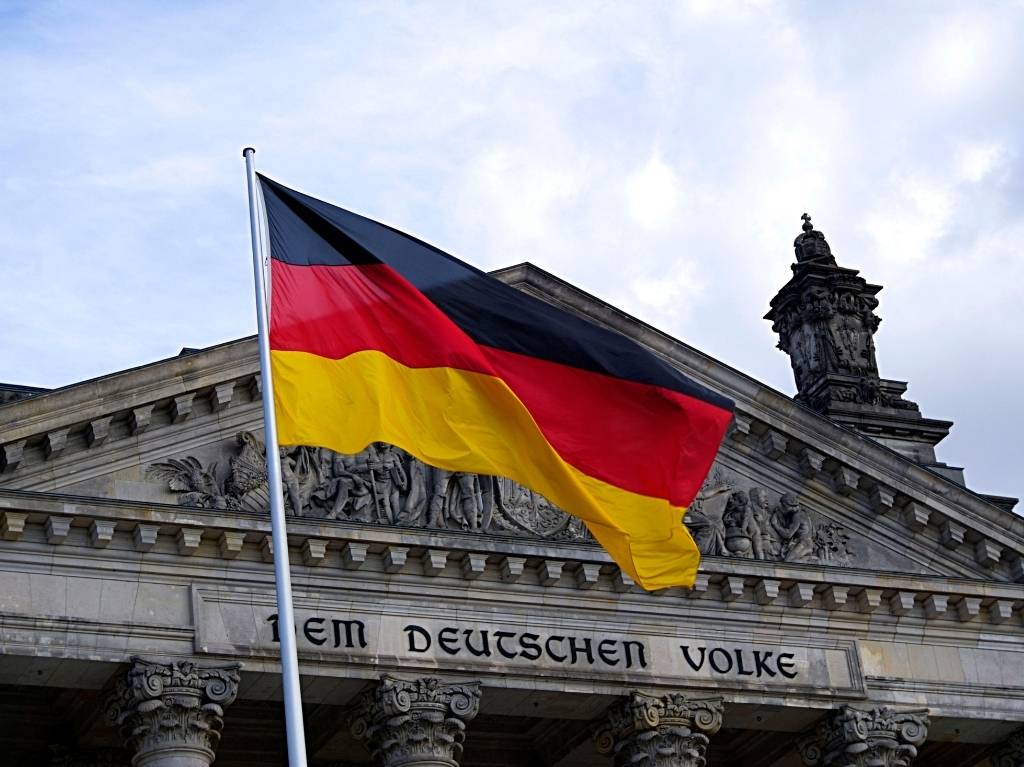 push2play music
Crash Beat Recordz
D86 Records
Lazy Bird Records
Pyro Enterprises
MIDNGT
#ZEUGE41
MarotyMusic
grschtrgr
Liquid Tree Records
You can submit your service using the link above but be sure to scroll down and read our demo submission tips.
---
Will All These Labels Respond?
Let's be frank, the chances of your demo being snatched up by a record label when you send it out into the wild are pretty slim.
I mean, we've all been there. Case in point - my younger self firing off hundreds of CDs to any and every label that would listen!
Spoiler alert: most were sent back faster than you can say "rockstar dreams".
But here's the kicker:
There is hope. Some labels do accept demos, and yes, they might just give yours a listen!
The Competition is Fierce
We need to remember this crucial fact: The music biz is exactly that - business. Record labels are bombarded with truckloads of submissions on the weekly. So despite them accepting demos, it doesn't guarantee an audience with your creativity.
Your Music Needs To Pop
To pierce through the noise (literally!), your music needs to be more than just good; it has to stand out like a diamond among pebbles. It has to make someone sit up and take notice. Your submission has to have that "it" factor that sets it apart from everything else. See Tips on standing out as a musician.
Demo submission advice - 10 Steps to Sending Your Demo into a Record Label
There are a few things you can do in order to increase the chances of your demo getting heard:
Make sure that it is well-produced and sounds professional. This means no background noise, poor vocal quality, or amateurish instrumental tracks.

Make sure that the song is a good representation of your overall sound and style. If you send a metal track to a pop label, it's likely going to get rejected immediately.

Research which labels are the best fit for your music and target them specifically.

'Demo' means 'demo'. Do not send them an entire album unless they specifically request it. A demo should be one or two songs that are your best works - the rest of your material will be reviewed if interested.

Name and contact information should be included on the CD or file name.

Make sure that you include any lyrics, photos, press kit, etc. This way, they will know exactly who it's from if interested. This is true for however you deliver the medium; email, upload, post.
FAQS
Will A Record Label Steal My Demo?
No, a record label will not steal your demo. Record labels are actually looking for these types of demos to be able to find new talent. A lot of record labels even offer a platform for musicians to upload demos.
You can rest assured that your music is safe and in good hands when you send it to a record label. However, be sure that you own all the rights to the music before submitting it.
Do You Even Need A Record Label Nowadays?
The answer to this question is generally, yes. The label, in general, still exists for those who want to be signed by one, and the label's presence has significant impacts on what artists can, and cannot, do with their music.
Labels have a huge network of industry contacts which they can use to help promote your music. They also have the financial resources to invest in marketing and promotion, which can be costly for an artist.
When it comes to radio airplay, commercial sync licensing (for TV commercials, movies etc.), and even just selling CDs or digital downloads, getting streaming contracts, having a major label behind you gives you a huge advantage.
What is the best way to be an independent artist?
The best way to be an independent artist is to find your niche and then focus on making the best content possible. Also, it's important to have a good understanding of how the industry works and how to market your work.
What If I Just Want to Sell My Music Online?
This is definitely possible, and there are a number of ways you can do this without the help of a record label.
However, if you want to make money from your music, it's important to have your music in as many places as possible.
This means getting your music on streaming services, iTunes, Amazon, and anywhere else people can buy or stream music.
About Author
Lyrics
Please save some lyrics first.