Post Malone is known not only for his tattoos, but also for his introspective songwriting, short vocal style, and combining several genres, including rap-rock, R&B, Cloud Rap, and hip-hop.
His debut single 'White Iverson' brought him to the attention of the general public in 2015. Afterward, he signed a record deal with Republic Records, one of the most renowned record labels.
To many, that is where the knowledge of Post Malone's record label journey ends. But, what has happened in the years since then? Has he signed any new deals or switched labels? Read on to find out!
What Record Label Is Post Malone Signed To
Embed from Getty Images
Post Malone is currently signed to Republic and Mercury Records. Both of which are parented by Universal Music Group.
You Should Read This Next!
All of Post Malone's albums since the start of his career have been released under Republicincluding his anticipated project, "Twelve Carat Toothache" which is set to be released sometime in 2022.
How Did Post Malone Get Signed to Mercury Records?
During the relaunch of Mercury Records, Republic selected artists to move to the label. Besides Post Malone, the roster includes Noah Kahan, Chelsea Cutler, Jeremy Zucker, Lord Huron, and James Bay.
As a result, Republic Records relaunched its music label Mercury Records so that artists can receive more personalized attention.
Similar moves have been made by other labels as well. Elektra and Geffen were relaunched by Atlantic and Interscope, respectively.
As a result of the previous mass consolidation of record labels, artists did not receive the attention they needed and deserved.
Mercury's new roster of acts includes Post Malone as its marquee talent. As a result of this transition, we can finally expect his album Twelve Carat Toothache to be released.
When Exactly Did Post Malone Get Added To The Roster?
Post Malone signed with Republic in 2014, with label president Tyler Arnold handling his development. In addition, he spearheaded the initiative to team up with Big Loud Records in 2020.
Arnold praised their roster for its excellence. As well, he was thrilled to be representing some of the most creative, influential, and talented musicians in the world.
The Mercury CEO added, "It is our priority to lead as a creative company by putting our artists first and taking a proactive, entrepreneurial approach to music A&R and marketing. Our goal is to build Mercury into a modern music label".
Is Post Malone Still Signed to Republic?
Republic Records still maintains an active contract with Post Malone. Prior to the release of "White Iverson," the Dallas native was virtually unknown to the rap community.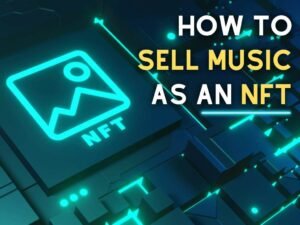 You Should Read This Next!
When he started his Soundcloud page, he only had 400 Twitter followers and a single track.
Malone explained that he never expected the track to blow up the way it did in his first radio interview with DJ Skee.
On his Soundcloud page, the track had surpassed 2 million views at the time of the interview. A number of follow-up songs, including "Tear$" and "Too Young" with 1st, have been released since "White Iverson," including the newest "What's Up," once again featuring 1st.
Meanwhile, the young rapper/singer has provided visuals for his breakout track under Republic Records, which has been re-released globally.
Republic at the time was working with him on his debut album. Charlie Walk, the label's Executive Vice President, posted a photo with himself and Post Malone, captioning it "Post Malone joining Republic Records!"
Was Signing To Republic What Got Post Malone Discovered?
Aside from his short vocal style and introspective songwriting, Post Malone is also known for combining various genres such as Cloud Rap, hip-hop, rap-rock, and R&B.
After releasing his debut single 'White Iverson' in 2015, Post Malone was discovered for the first time. 
A record contract was signed with the Republic of Records, one of the most prestigious record labels in the world. The name Post Malone is a combination of his last name and a rap name generator.
Malone performed the hit single "Congratulations" on Stoney's 2016 debut album. During the week of the top R & B / Hip Hop album release, the single peaked at 77 on the Billboard chart. Malone released his second album of 2018, 'Beerbongs & Bentleys', a few months later.
On its release, the album reached number one on the US Billboard 200 and broke several streaming records.
Rockstar and Psycho were two of the album's chart-topping singles. The album won an Album of the Year and Grammy Award in 2018. 
One of the tracks on the album, Sunflower, was a major hit in 2018. In addition to collaborating with singer-rapper Swae Lee, the song was also featured on the soundtrack of Spider-Man: Into the Spider-Verse.
The song reached number one on the Billboard Hot 100. Furthermore, Malone has been recognized for his music with MTV Music Video Award and 10 Billboard Music Awards.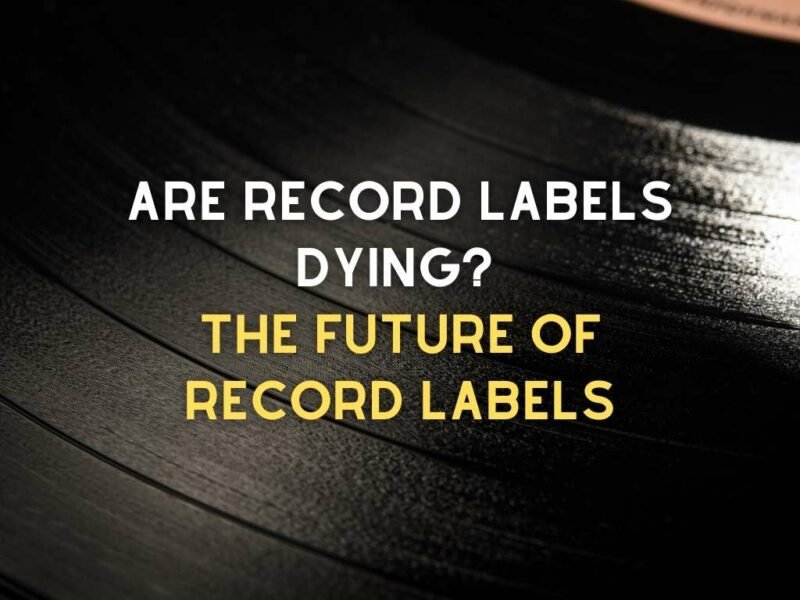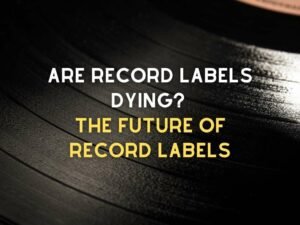 You Should Read This Next!
Has Post Malone Ever had Issues With His Label?
Dre London, Post Malone's co-manager, blasted the artist's label, Republic Records, and Universal Music Group for holding up the album's release.
What's happening behind the scenes? It appears that the label did not approve the album prior to its release. A signing-off is often found in recording contracts and signifies the official acceptance of a project, which counts against the artist's obligations.
However, according to a source familiar with the situation, Post's original deal has expired and the title of his deal with UMG and the label has not been decided, delaying the release of the music. The album, says the insider, has been ready for over a month.
The typical three-album deal for an artist of Post's stature would include options for a fourth and fifth.
In terms of such an extension, his astronomical success provides much leverage, but that might be affecting the release of the music. London's IG message mentions "getting the business right."
Through Republic, Post has released three albums and a mixtape. The terms of recording agreements vary widely between artists and are often improved once a certain number of sales or other threshold is reached. Occasionally, contract renewals are renegotiated when successful artists' contracts are nearing the end of their term, since labels may want to secure a new deal before their old one expires.
Does Post Malone have His Own Record Label?
Apparently, Post Malone is working on starting his own record label, as his next step involves figuring out how to master the charts.
According to Dre London, the rapper plans to open up his own label in an interview with Billboard.
In addition to touring with 21 Savage and releasing the new album Beerbongs & Bentleys, Malone is currently too busy to embark on such a project, but it's definitely in the works. 
Even though that was the plan in 2018, not much can be found regarding the information of his own record label.
To stay up to date with Post Malone be sure to follow the official
Post Malone Twitter Page
and the
Post Malone YouTube Channel
for all of the latest Post Malone events!
References
Similar artists and their record label history:
🚨 Read This If You Are An Artist Yourself! 🚨
There are so many different types of record deals out there, you have to be clued up, if you are hoping to get signed by a major label. You need to know up front what percentage of the profits the label will take, and what rights they'll have over your music!
Alternatively, you might want to consider starting your own record label. This can be a great way to maintain creative control over your music, and you'll get to keep 100% of the profits. Of course, running a record label is a lot of work, and it's not for everyone.
But for an ambitious person, a record label can make a lot of money...