BTS shot to fame with their social media presence on Twitter and YouTube in 2013. Amassing over 65 million subscribers on their YouTube channel alone, more than double Drake's 25.5 million subscribers and surpassing Billie Eilish's 43.4 million subscribers.
The band's market value reached nearly $8.4 billion on its first day of trading in October 2020, when BTS's label HYBE went public. As a result of the initial public offering, company founder Bang Si-hyuk became a billionaire, with each of BTS' members receiving $20 million. All this on top of record-breaking hits like Butter, and Dynamite.
It is safe to argue that their record label knows exactly what they are doing, yet many people have no idea what label currently controls the BTS hits they've come to love. So, in this article, we'll find out a bit more about what label BTS is signed to, who controls their masters, and the deals they've encountered along their musical journey.
What Record Label Is BTS Signed To?
Embed from Getty Images
BTS is currently signed to Hybe Corporation formerly known as Big Hit Music. They also have ongoing deals with Def Jam Japan, Universal Music Group, and Geffen Records.
They've also done deals with Columbia Records (Sony), Kakao M, and Pony Canyon.
Does BTS Own Their Masters?
Do you remember the feud between Taylor Swift and Scooter Braun in 2019? Several artists have complained about their creativity being owned by others. Taylor wanted to address the matter. She just brought attention to an underlying problem in the industry, namely that artists have little control over their own music.
You Should Read This Next!
BTS does not own their masters however the members of the South Korean group BTS are reported to be receiving around $7.7 million in share awards when the record label company that represents them goes public. The band has always been friendly with Big Hit Entertainment, so the gift of 68,385 common shares for each member doesn't seem out of character.
It does indicate, however, that the music industry is changing. By democratizing streaming platforms & social media fan interaction, artists have more control over their own products, revenues, and the way their music is presented.
In the case of an Initial Public Offering (IPO) for Big Hit Entertainment, the company would be worth more than $4 billion if the price is as expected. For each of our favorite boy band members, this would mean around $7.7 million in shares. In this deal, the group will hold 35.5% of the label and 6.7% of its total share capital of 7,130,000.
Is BTS Still Signed To Big Hit Music?
Yes, Bang Si-hyuk, the owner of Hybe/Bit Hit Music, signed RM as the first member of BTS. BTS debuted under Big Hit on June 13, 2013, after Si-hyuk launched nationwide auditions to seek other members for the group.
How Are They Also Signed To Def Jam Japan?
BTS entered into a contract with Def Jam Japan to release a Japanese version of the song 'Blood, Sweat & Tears' in 2017. There has been no further information as to the end date of said contract to the public.
Is BTS Signed To Universal Music Group?
It would appear so. According to Billboard, BTS partnered with Universal Music Group back in 2021 after jumping ship from their contract with Sony/Columbia.
HYBE and BTS have formed a new partnership with Universal Music Group, according to Bloomberg, which confirmed the deal. UMG's Ingrooves will distribute BTS's music, and UMG's Geffen Records will promote and market the band, Bloomberg reports.
UMG's victory over Sony Music's Columbia Records, the world's second-largest record label, recently announced a partnership with BTS and their South Korean entertainment agency HYBE.
Wasn't BTS Signed To Columbia Records?
Yes, BTS was signed to Columbia Records. BTS made several firsts for K-pop in the U.S. under Columbia Records. In 2017, they were the first K-pop group to perform at the American Music Awards and be nominated for a Grammy, a nod they earned in 2017.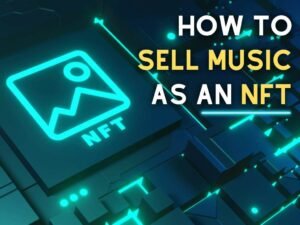 You Should Read This Next!
In 2020, BTS' English-language hit "Dynamite" became the first Korean-language song to achieve double-platinum status in the United States, which indicates it has moved more than 2 million units. Six of BTS's singles have reached No. 1 on the U.S. Billboard Hot 100 chart.
UMG's new partnership with BTS is only their latest K-pop coup.
Why did BTS leave Sony For UMG?
A spokesperson for HYBE told MBW that the agreement is part of a "continued effort to expand the strategic partnership" with Universal Music Group announced in February 2017.
First to report the news of BTS's exit from Columbia, Billboard reported that Sir Lucian Grainge, UMG Chairman and CEO, and Interscope CEO John Janick have been working on the deal for years.
HYBE officially rebranded as Big Hit Entertainment in March, and in July, Bang Si-hyuk stepped down as CEO as part of a major leadership shakeup within the company.
BTS's contract with The Orchard consisted of 'a month-to-month contract', and the new deal with UMG will go into effect from December 1.
Dynamite and Butter, the group's biggest hits in the US, were released by Columbia Records. Butter racked up 20.9 million global streams in its first 24 hours on Spotify on Friday, May 21 last year, setting an all-time record for day one streams.
On Friday, October 15, Adele broke this record with her new single Easy on Me.
Ron Perry, chairman, and CEO of Columbia Records co-wrote and co-produced Butter.
A collaboration with Coldplay (Parlophone/Atlantic), My Universe is BTS's latest single, which reached No.1 in the US at the beginning of the month. It was produced by Max Martin.
How Did BTS Get So Famous In America?
From The Beatles to One Direction, foreign boy bands have always held a special place in young Americans' hearts. BTS emerged after One Direction broke up and has now become the largest boy band on earth.
If you love The Beatles and see similarities between them and BTS, it is not by accident, it was done on purpose. The mix of old and new, as well as a lot of classics, makes their music unique.
As K-pop grows in popularity, everyone wants to listen to it, which is a great advantage for BTS. The Korean group's album 'Love Yourself: Tear' became the first No. 1 foreign language album in over a decade, according to Billboard.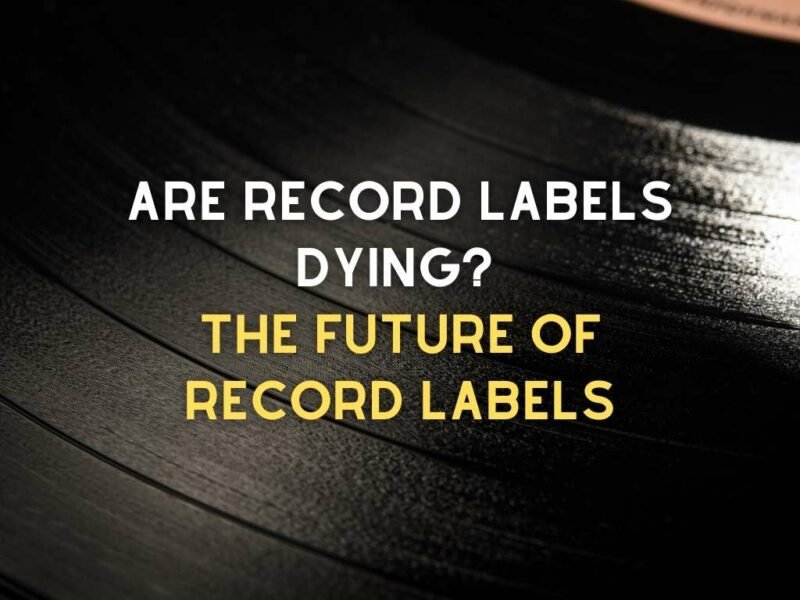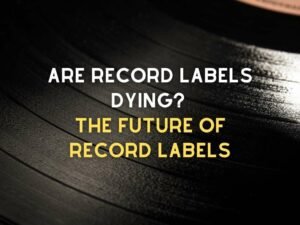 You Should Read This Next!
The subject matter of BTS's music also contributes to its success. BTS sings about bullying, elitism, and mental health, which other bands may not cover in their songs. It's rare to find someone who can be relatable and humble while at the same time entertaining.
References
BTS has now broken 25 Guinness World Records titles, earn a spot in (bandwagon.asia)