Wondering what record labels Ariana Grande has been with over the years? If so, we've got you covered! Grammy Award-winning and multi-platinum recording artist Ariana Grande is considered one of the most successful musicians today.
In 2008, she made her Broadway debut as an actress, starring in the musical 13 on Broadway. She was offered a singing contract after she uploaded multiple videos of herself singing on YouTube. That record label has retained her services ever since. If you want to discover who that label is, and much more about Ari … Read on!
What Record Label Is Ariana Grande Signed To
Embed from Getty Images
Ariana Grande is currently signed to Republic Records.
You Should Read This Next!
Ariana Grande informed her fans in 2011 that Republic Records had signed her. Her name back then to many was Cat Valentine, a fictional character she played in the Nickelodeon series Victorious. After seeing her potential on her Youtube covers, the company's CEO, Monte Lipman, felt she deserved a chance.
The singer's covers of Whitney Houston and Mariah Carey impressed him, but her debut single "Put Your Hearts Up" failed to make an impact. After Victorious finished in 2013, she was able to focus on her music career and kept working with Republic.
In the years since joining Republic, she has released five studio albums, four of which debuted on the Billboard 200 chart at number 1. It appears that her working relationship with Republic Records remained solid and in a heartfelt tweet in 2019, she thanked them for their support.
Ariana has remained grateful throughout the years thanking her Republic family for all she has been allowed to achieve due to their partnership.
Despite his interest in signing Grande, Atlantic Records president Pete Ganbarg admits they weren't certain whether the singer would be able to capture the attention of a wider audience. Ganbarg later admitted it was a huge mistake not to work with her.
Does Ariana Grande Own The Masters For Her Music?
I don't yet know what the future holds for Ariana Grande and Republic Records, but they have a great relationship right now. Despite that, she does not own the masters to her songs and will still find it difficult if she should try to gain control of them.
Generally, master recordings belong to record labels, as they are the original recordings of songs or albums. A song's rights are controlled by the labels, so they decide how to use it in the future.
You can retain ownership of your masters if you wish down the road. Artists receive a percentage of royalties from sales. Artists are responsible for negotiating the best possible deal with their labels, but their contracts are rarely made public, so Ariana Grande's Republic Records contract is unknown.
Master recordings are more than just copies of recordings - they serve as blueprints for future reissues, as well. Basically, record labels are free to use them in whatever way they see fit, typically without the artist's consent.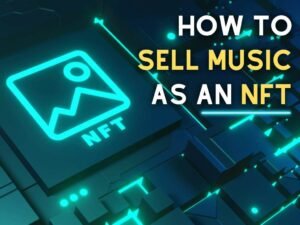 You Should Read This Next!
Ariana Grande's Musical Journey
While it may seem Arianna Grande became a music sensation overnight after the Nickelodeon show Victorious ended, it took her a long time to find her place in the industry. In her youth, she starred in productions of hit musicals such as The Wizard of Oz, Beauty and the Beast, and Annie with the Fort Lauderdale Children's Theater.
The exceptional talent Grande possessed was apparent to friends and family from a very early age. Gloria Estefan spotted her after she sang an amazing cover of "My Heart Will Go On" during a karaoke night on a cruise ship.
Estefan has since noted as much to the New York Daily News. She stated that she had seen her at the age of only eight years old. She had been so captivated that she was compelled to go up to Ariana and her mother to be sure they knew she needed to be doing this for the rest of her life. She was that good.
In her childhood, Grande performed with orchestras and community theater groups, but she dreamed of bigger things. When she was 13, she dreamed of recording her own R&B album, but first had to prove herself.
After landing a lead role in Broadway's 13 and starring on Nickelodeon's Victorious, her big break came in 2008. Having finally been given the opportunity to unleash her full potential once this series ended, she went on to become one of the biggest pop stars of her generation.
How Many World Records Does Ariana Have?
Arianna Grande is currently the holder of 20 Guinness World Records. With five chart-toppers, she recently set a new record for "most Billboard Hot 100 debuts." Additionally, she's the most streamed female artist on Spotify, and the most followed woman on Instagram.
Does Ariana Grande Have Any Grammys?
Her only Grammy win so far in 2019 was for the best pop vocal album Sweetener, but she skipped the ceremony due to a dispute with producer Ken Ehrlich. She was asked to perform a song of his choosing, but she claimed that he stifled her creativity and self-expression.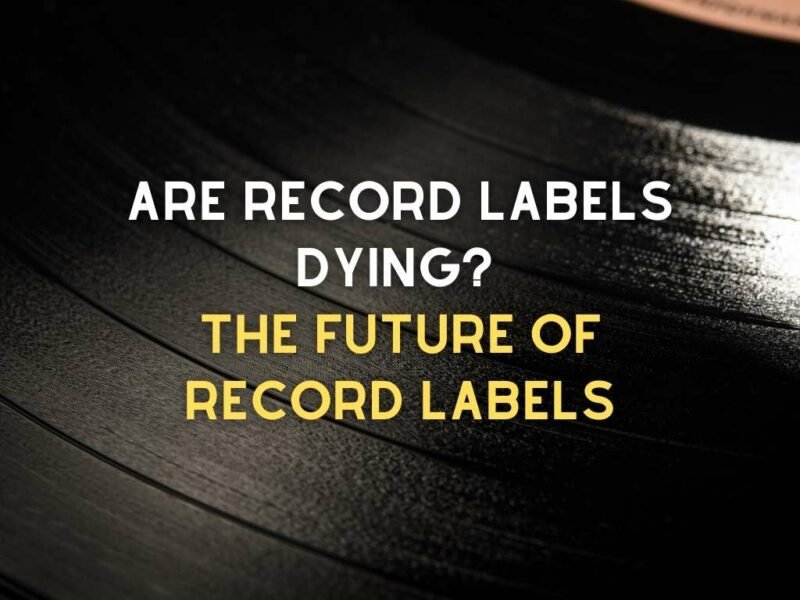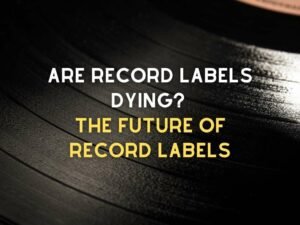 You Should Read This Next!
Within a year, all was forgiven and Grande was finally able to give the performance that she always dreamed of. She performed a medley of "Thank U, Next", "Imagine", The Sound of Music's "My Favorite Things" , and "7 Rings".
There were several epic moments in Grande's performance, and the audience was completely blown away when she did the splits midway through. She did the splits during elaborate choreography for "7 Rings" and kept on singing like it was nothing.
Grande performed the front split, which is accomplished by extending one leg forward and the other leg behind the torso until 180 degrees is reached. Yoga practitioners call this pose Hanumanasana or Monkey Pose.
In spite of her incredible performance, Grande's fans were disappointed that she did not receive any awards.
To stay up to date with Ariana Grande be sure to follow the official
Ariana Grande Twitter Page
and the
Ariana Grande YouTube Channel
for all of the latest Ariana Grande events!
Conclusion
Ariana Grande was offered a singing contract with Republic Records after she uploaded multiple videos of herself singing on YouTube. Republic has retained her services ever since.
If you found this post interesting, you might also like these...
What Record Label Is Taylor Swift Signed To?
What Record Label Is Charlie Puth Signed To?
What Record Label Is Justin Bieber Signed To?
References
https://justnje.com/what-record-label-is-ariana-grande-signed-to/
https://celebanswers.com/does-ariana-grande-own-her-masters/
https://expandusceramicsquestions.com/qa/what-record-is-ariana-grande-signed-to.html
https://www.nydailynews.com/entertainment/gossip/confidential/gaga-high-quality-tony-bennett-article-1.1958680
Lyrics
Please save some lyrics first.