For many musicians, getting their music out in the world is an essential part of their career. Music distribution not only makes music more popular and accessible. It also opens up the door for artists to continue working on their craft while racking up sustainable income. After all, doing what you love while paying the rent and electric bills is a rewarding experience.
Before the internet became a thing, "distributing your music" meant earning a spot on CD store shelves. But as the world embraced modern technology, music distribution had also evolved into a more accessible form (such as streaming). Right now, you can distribute your music based on your strategy and budget by choosing a music distribution company.
One of the most popular and oldest music distributors is Tunecore, a New York-based company in the music industry since 2005. Tunecore is known for many things, especially for its 0% share in artist royalty. In this article, we will observe the company's service under the lens to know its benefits and pitfalls.
What Is Tunecore?
Tunecore is a company that offers two distinct services: music distribution and publishing administration service. It is an intermediary for artists who want to monetize their work through digital music distribution.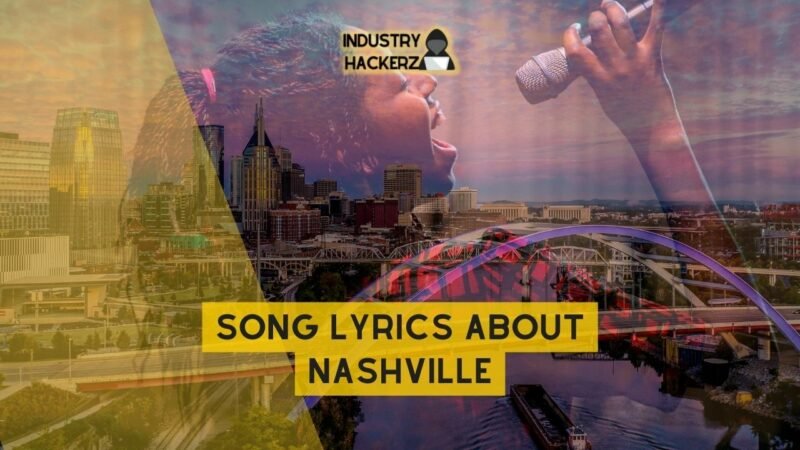 You Should Read This Next!
It started as an old-school distributor that partners with companies such as Blockbuster to put CDs in music stores. Since music stores went out of style, Tunecore adapted to the rise of digital music streaming by offering distribution digitally with 150 partners such as Spotify and Apple Music.
They also offer the Tunecore Music Publishing Administration if you're a songwriter. This service ensures that songwriters get their cut when their work has been used on commercials, TV shows, films, video games, and other media.
What sets Tunecore from its competitors is the 0% commission rate from artist royalties. Once you pay for the initial distribution cost, they won't bombard you with other fees again.
You need to maintain your subscription with the company if you don't want your music to be delisted on major stores and streaming platforms.
Over the years, the distribution platform had collaborated with notable artists such as Frank Black from the Pixies and Nine Inch Nails. They support $1.09B worth of artist catalogs from different backgrounds worldwide.
Pros of Tunecore
Tunecore still thrives within the industry due to its favored quirks and perks. Although they joined the rank of digital distribution companies, they managed to stay true to their root as a commission-free distributor. Here are the benefits users love when using Tunecore's music distribution service.
1. Receive Full Royalties
Wouldn't it be nice if artists won't have to worry about commission cuts from royalties? This mindset is what Tunecore had been building around its service since its inception.
All the revenue earned will be given to the artist who uses their services. The payment scheme uses "per song" or "per album" bases, affecting long-term costs, unlike other commission-based services.
2. Data Analytics
Another benefit is that users love Tunecore's comprehensive and easily-comprehensible data analytics service. Upon subscribing to their annual plans, the artist will have access to the reporting platform.
You would be able to see what type of songs flopped and succeed alongside the data of your strongest market, which is a substantial help in planning your long-term music career strategy. These analytics also cover streams from Spotify, SoundCloud, and more.
3. Additional Services
If additional income is a priority, you can also opt for the Tunecore Music Publishing Administration. This service provides secondary royalty for artists each time their music was used on a live performance, live streams, movies, games, and other media.
And not only that, Tunecore allows you to pay your following payments from your revenue earnings as long as your work has a proven track record of performing well commercially. This means that you might not even have to worry about your annual subscription.
4. Transparency
Unlike its competitors, Tunecore is known for being straightforward regarding its prices. Artists won't have to take a second guess or get the shock of their lives when looking at their yearly billing statement. They also indicate that the $29.99 price is for the first year only.
This is also to complement their Data Analytics feature, wherein the artist can take an in-depth look at their music's commercial performance. Their service is also pretty accessible, given that it is available to all aspiring artists with minimal qualifications.
5. Pick The Release Date
Artists who want to strategically use the release date as a hype machine can do so by arranging the details with the store of your choice. This is only available for iTunes releases, and you need to indicate your pre-order and release date during the submission process.
In addition to the date, you can also customize your artwork and lyrics distribution. However, for the sake of upholding the company quality standard, Tunecore will require you to have at least 16bit, 44.1kHz, and 1411 kbps stereo WAV files.
6. Distributes to Online Platforms
With Tunecore's help, all artist partners earn additional revenue by monetization. You can put your work on other online platforms such as YouTube, Instagram Stories, Facebook, and Tiktok. Hence, you can promote your products by leveraging your already established influence.
When using this product, the company takes 20% of its revenue. However, the service itself is free of charge and is already included in your streams of passive income.
7. Proven Track Record
Tunecore is one of the pioneer music distributers. You can see that they take care of their business model.
Although it has been operating as a traditional PR-fueled company in the last decade, Tunecore has been coming back to its root as an artist-focused company in recent years.
8. Rewards
And last but not least, they will support their prominent artists in doing better for themselves by offering an education and reward program.
As you use their products and services more and more, you continue to earn points that will unlock mas classes from industry experts. You can also access exclusive promotional opportunities.
Cons of Tunecore
Tunecore is not for every musician. It has to make some compromises, just like any product and service. Although the cons are fewer, each factor has a different impact on individual musicians. If these elements are essential for you, you might want to look for other options such as CD Baby and DistroKid.
1. Charges Per Album/Song
This problem is often the frequent gripe that artists have with Tunecore. Unlike other distribution companies that offer one-time-payment options yearly, Tunecore will bill you for the number of albums and songs you want to distribute.
Of course, this is not a problem if you have a catalog with well-performing music. But the cost can add up quickly if you're just starting and you want to put out as much of your work on the public as possible.
For those who want to get the best reach, you might want to use a service that allows unlimited submission, such as DistroKid.
2. Edits and Reuploads Are Not Free
It's pretty standard for established artists to clean up their mixes and fix some of their mistakes when they're just starting out. Unfortunately, this is not a very practical idea in Tunecore. If you want to modify your current catalog, you have t remove it and make another submission.
And yes, this means another $29.99 or $9 per album/music. Even if the user interface for uploading tracks is seamless in Tunecore, many artists are getting intimidated by the price.
3. Music Gets Removed For Non-Payment
Tunecore will remind you to pay your annual dues to keep your music distributed. They use a grace period system and notify you about your release music expiry two times before complete cancellation.
But if, for some reason, you're too busy to answer their calls, they will take down your content permanently. This means you will have to submit them again (due to UPC).
4. Requires Payment For More Distribution
During your first submission, you will have free reign to add or remove the distribution store you want to partner with.
However, if you forgot Spotify while submitting, you need to pay a fee to add new outlets. This is done for free by other music distribution companies. Some options, such as LinkShare, are only offered if you're a TuneCore Social Pro user.
5. No Automated Payment Splits
Creating music is a collaborative activity. It's not a good look to ignore other people's contributions, especially if your content is prevalent.
That's why other music distributions offer to set up automated payment splits to make sure all collaborators are paid as per agreement. For some reason, Tunecore is not implementing this option within its payment system.
6. You Own Your Marketing
Building up your marketing skills is essential for creating and growing your own brand as a musician. Other music distribution companies usually give a lift by playlist plugging and other subtle stuff.
However, this is not the case for Tunecore. You will be responsible for marketing your own work, which can be challenging for new musicians.
7. Lackluster Customer Service
Tunecore services thousands of independent artists worldwide, which also makes customer service slow. Although the company is reliable in its distribution service, asking questions or clarifying things can take tons of hours or days of deliberation with the CS Team.
How Much Does Tunecore Cost?
Listed below is the overall Tunecore cost at the moment of writing. A full album starts at $29.99 during the first year and changes to $49.99 monthly. But it would be a little bit cost-efficient if you bulk-submit your songs instead.
The inclusion for annual Tunecore offers:
Partnerships with 150 digital stores (Spotify, Apple Music, Tidal, Amazon Music, Deezer, etc.)
100% revenue from music stream download, and sales.
Spotify Artist Verification
Data Analytics and Reporting
Social Media Platform commissions (revenue split with Tunecore)
Twitch & Tidal partnership
Unlimited YouTube releases and Content ID
Who Is Tunecore For?
Tunecore's ideal users are those who are already racking up the streams and social media activities; artists who have already established a community.
Even though the price is steep for multiple albums and tracks, Tunecore's $49.99 annual fee is a small price to pay if you capitalize on the 0% commission rate from royalties.
Artists just starting their journey might not even break even with the annual fees using their overall revenue. The cost would keep building and building and might not amount to something after the production overhead is accounted for. You might want to consider other digital distributors if the price is too much.
Does Tunecore Copyright Your Music?
No, Tunecore doesn't own and copyright your music. They are just a company that distributes your music. Note that the US Copyright Act holds you as the owner of the physical or digital asset if it is recorded to mp3 or CD or if you wrote down the content.
But to avoid complications in the future, the government recommends registering your copyright before distribution.
About Author
Lyrics
Please save some lyrics first.