Musicians who are actively writing music, recording, rehearsing, and putting together a gig calendar are actually quite busy. Put that with the fact that many musicians have some form of a day job, and you have to conclude that musicians need someone to do the organizing for them.
These days, that someone is an app! There are a host of apps for musicians that can do any of a range of duties:
Organize sheet music
Help you come up with song ideas
Record your demos
Get the setlist ready for tonight's gig
Some of you may scoff, but your musician friends are salivating at the thought that an app could help them with all this. So here's to the must-have apps for musicians in 2022. Read on to see what they are.
Setlist Helper and Song Book
https://play.google.com/store/apps/details?id=com.app.slh&hl=en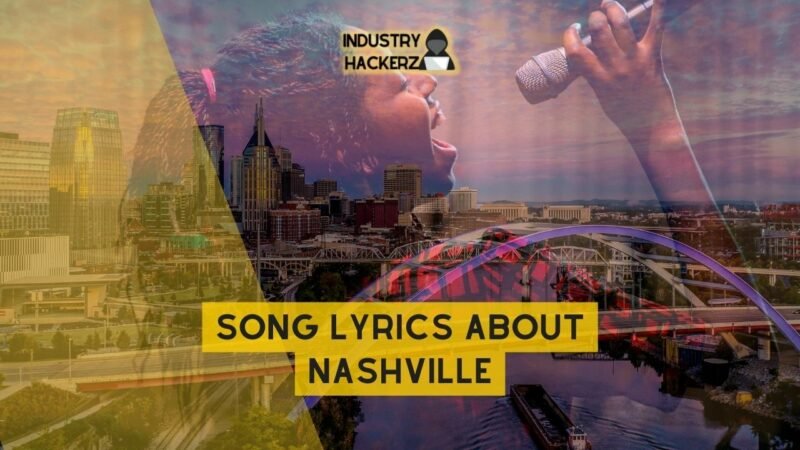 You Should Read This Next!
Price: Free with in-app purchases
Setlist Helper and Songbook is pretty much the ideal friend for a professional musician, especially if you are leading bands and need something to keep your songs and setlists organized.
The free version allows you to view song lyrics and interact with Chord Pro. You can order your songs how you want by simply dragging them from one spot to another. It is a great tool for keeping track of songs and setlists and offers to paid versions with no ads and functionality for things like:
Sharing setlists
Song search
Lyric auto-scroll
---
GarageBand
https://www.apple.com/ios/garageband/
Price: Free
One of the great apps for the modern musician is GarageBand which you can find for your iPad at the Appstore. GarageBand has become the go-to app for recording demos of songs, which you can share with a fellow musician via AirDrop or directly to Facebook, YouTube, or Soundcloud.
But that is only a glimpse at its functionality. GarageBand's onboard array of synthesized instruments allows you to create music without even grabbing a guitar or sitting down to a piano. You can create beats and use the app to make live loops.
You can also plug in your guitar or bass and go to town with the app's selection of "amps" that allow you to create high-quality recordings of your instrument. So for easy demo recording and sharing, Garageband is for you.
---
Roland Zenbeats Music Creation App
https://play.google.com/store/apps/details?id=jp.co.roland.zenbeats&hl=en
Price: Free
Like Garageband, Roland Zenbeats is a music creation app that is geared toward the beginner at beat creation but is very functional for the pro. The app incorporates the Roland ZC1that gives you 60 preset sounds and the ability to create the music you would create with an actual keyboard.
Zenbeats gives you access to the Zenbeath store with hundreds of tools, loops, and sounds for making your next song. It is also a beat creation app and it has a function that allows you to record sounds from the world around you and sample them into your beat.
While the app is free, it comes with in-app purchases and the ability to unlock two different levels:
Platform Unlock which gives you 2,500 loops, sounds, and presets
Ultimate Unlock which gives 10,000 of the things mentioned above
---
Lyric Notepad
https://play.google.com/store/apps/details?id=kmcilvai.perfectpoet&hl=en
Price: Free
Lyric Notepad may not sound like much. It is an app that gives you a space to write song lyrics, rap, or poetry. But you should hear the functionality it has. For a songwriter, Lyric Notepad could be a lifesaver, or a song saver, as the case may be.
Lyric Notepad gives you the ability to record your song or rap with whatever fragments of the lyrics that you have. Then it helps you finish those lyrics by providing:
A metronome that allows you to keep track of the beats per minute and measures of your song
A tool helps you find rhymes if you're stuck on one, or that offers rhyming suggestions with a sensitivity that you can increase to include near rhymes
A syllable counter that keeps track of how many syllables you have for each measure, so that way you don't end up cramming a bunch of words in at the end
A recitation tool that syncs your words by measure and helps you stay on track with a metronome
---
MobileSheetsPro
https://play.google.com/store/apps/details?id=com.zubersoft.mobilesheetspro&hl=en
Price: $12.99
For the non-rock musician who reads sheet music and depends on it for gigs with the symphony or the occasional string quartet, MobileSheetsPro is a fantastic tool. It acts as the ubiquitous black music folder but without all the stray corners of papers that stick out or the random sheets that fall to the ground and get lost.
You can import your sheet music through PDF, image, text, or ChordPro and can present pages one or two sheets at a time with auto page-turning or vertical scrolling.
You order the pages how you like, bookmark sections you need to practice, crop margins, transpose chords (through ChordPro), and connect with USB and MIDI devices.
---
flowkey
https://apps.apple.com/us/app/flowkey-learn-piano/id1020357408
Price: Free but has in-app purchases or you can go Pro with the following subscriptions:
$19.99 for 1 month
$83.99 for 6 months
$119.99 for 12 months
Not all music apps have to be for the professional musician. Flowkey reinvents learning the piano in a way that is approachable to the music newbie, the professional guitar player who is unfamiliar with the keyboard, and the advanced piano player alike.
Flowkey has a collection of songs that the student can choose from and learn how to play. The app can interact with a keyboard through a MIDI connection or with an acoustic piano through a microphone. This allows the app to monitor your progress and give you suggestions on what to improve.
You can also set goals to improve on music reading, improv, and general technique with flowkey correcting and advising your progress and you move toward achieving your goals.
Of course, the music and course library of the free is limited, so to unlock all of the content, you will need a subscription.
---
GuitarToolkit
https://apps.apple.com/us/app/guitartoolkit-tuner-metronome-chords-scales/id284962368
Price: $2.99 and has in-app purchase
For guitar players the is the must-have app. GuitarToolkit boasts reviews from Guitar.com and CNEt which claim the app is the most accurate tuner out there with a host of tools every guitar player needs, including, but not limited to:
Chord finder and library
Tuner
Scales and arpeggios
Metronome
Geared toward practice and gigging for the serious guitar player, GuitarToolkit can also enable you to create chord sheets, interact with drums of 75 different sounds, and work on your rhythm skills.
And if that weren't enough, the app can support 6, 7, and 12 string guitar, banjo, ukelele, and 4, 5, and 6 string bass.
---
BandLab - Music Making Studio
https://play.google.com/store/apps/details?id=com.bandlab.bandlab&hl=en
Price: Free
BandLab is proud of the fact that it is 100% free with no paywalls or subscriptions. And they should be, cause dang, look at what you and your band could have access to just by installing this app.
True to its name, BandLab is geared toward the band that wants to record their music. With multi-track recording and the ability to edit your tracks and create effects and loops, BandLab is serious about giving you and your band a recording studio in your pocket.
Because it has social media components, you can share tracks, interact, and collaborate with other users, making the app another way to get your music out to a wider audience. With all that BandLab gives you:
330 virtual instruments
180 effects
Mastering
16-track mixing
A looper
If you are looking for a great way to record your band for the first time, or to record some demos, this may be just the app for you.
---
Metronome
https://apps.apple.com/us/app/metronome-%CF%9F/id416443133
Price: Free
We get it. Even if you are a musician, you hear the word metronome and think, boring! But there is no replacement for hard practice and the metronome is the device that ensures you stay on track.
Claiming to be the most accurate metronome on the Appstore, Metronome was made by a company specializing in software that measures and regulates clock time. It keeps you in time with both audio and visual cues and has an interface that is easy to use.
You can input the speed you want by number or simply by dialing it up or down. You can also put in the time signature you are working in.
---
Take
https://apps.apple.com/us/app/take-creative-vocal-recorder/id887834536
Price: Free
Several sources, including the app's own preview, describe Take as a kind of vocal sketch pad. You can use it to sort through melody ideas, practice beatboxing, and come up with new lyrics or whole new song ideas.
You can record basic tracks and then record your voice over it, being able to take different approaches to your song and record harmonies. You can add effects and use Take's version of auto-tune to keep your voice on the right pitch. You can even go full electronic voice.
Ultimately, it is a great way to play around with your song and find out what works and what doesn't.
---
Groovepad - music and beatmaker
https://play.google.com/store/apps/details?id=com.easybrain.make.music&hl=en
Price: Free, contains ads
Groovepad is much the way its name makes it sound. You use a welcoming and easy-to-understand interface to create DJ-style beats from a variety of genres. This app is great because it is geared toward the beginner musician.
There is a strong element of play with this app and that seems to be the point. It enables the untrained musician with a musical ear to begin interacting with music in a way that might spark creativity for further endeavors down the line.
With Groovepad, you can choose from a list of great effects and live loops and you can put all your creations into a mixtape for parties, family, or friends. It is an easy way to get started with DJ-ing, beat creation, and music.
---
ThumbJam
https://apps.apple.com/us/app/thumbjam/id338977566
Price: $8.99
ThumbJam does for the iPhone world what Groovepad does for the Android world. It gives beginning or musically untrained iPhone users the chance to interact with music and hear it in high-quality audio.
ThumbJam is what you want your air guitar to be if it actually made a sound. But ThumbJam has about 40 instruments that you can play with songs, including but not limited to:
Upright bass
Trumpet
Low whistle
Sawtooth waveform
Drawbar organ
Cittern
All those among many more traditional and exotic instruments. You bend the pitch by tilting your phone and create vibrato by shaking it. Playing off of a huge variety of scales, you can build your own loops, layer them, and create favorites.
---
Jamzone
https://play.google.com/store/apps/details?id=com.recisio.jamzone&hl=en
Price: Free but has in-app purchases
Jamzone takes the idea of jamming with a track and out of the play world of ThumbJam and Groovepad and puts it into the hands of musicians who need to practice their chops with a certain song or an extended solo.
Jamzone has tracks that are made by musicians and put down with other musicians in mind and presenter to the user with full control over the track.
This means you can lower certain instruments, change the pitch, and slow it down to your liking. You can also make loops, sp if you just can't get enough of that epic guitar solo you created, Jamzone has you covered.
---
Minimoog Model D Intro Course
https://play.google.com/store/apps/details?id=com.askvideo.minimoogmodeld101_2&hl=en
Price: $7.49
To be fair, a course on how to play an instrument may not be the first thing you would think of as broadly appealing to musicians.
But analog synths have been on the rise for some time, so if your band is looking for that retro sound, this course on how to play one of the original synthesizers is a must-have app.
Rashabh Rajan, a synthesizer expert, guides you through the ins and outs of the mighty Moog Model D synth. Back then, plug-and-play had yet to be invented.
Fortunately, Rajan educates you about the Moog and shows you how to use the modulators and controllers to get that classic Moog sound that we all know and love.
---
Boomkit - Music Distribution and Marketing
https://play.google.com/store/apps/details?id=com.mediainmotion.boomkit&hl=en
Price: Free
Like a lot of musicians, we have focused on apps that help you interact with your music or improve your technique. But making it in music involves more than just talent, which is why Boomkit is such a great app.
Boomkit gives you a leg up on the following non-musical things:
Management
Music marketing
Music distribution
Whether it is keeping your ear on radio play, fine-tuning your image, or keeping an eye on your earnings, Boomkit is a great tool to have handy.
It helps you plan releases and manage the upload of your music to streaming services. Music, after all, is not just about music. Get some help with the business side of it too.
---
Backing Track Player
https://play.google.com/store/apps/details?id=com.minuseno.stagebaxx&hl=en
Price: $1.99
Back Tracking Player is an app that aids musicians in live performances. Whether you are doing a solo gig and want the added boost of some band tracks, or you are a band and need a rhythm part under what your guitar player is doing, Backing Track Player has the functionality you need.
You can put together your setlist with the tracks you want in the order you want. With an eye toward practicality, Backing Track has an autopause function after each song, which you can disable if you want to charge from one song right into the next.
---
BeatMaker
https://apps.apple.com/gb/app/beatmaker-3/id1060317024
Price: $11.99
BeatMaker 2 provides the means for musicians to create their own beats and mix and sequence them accurately through the song. It gives you a huge library of sounds that includes 170 presets for instruments and drums.
You almost have to ask what this app does not give you. For example, you can:
Play a 128 key keyboard with much of the functionality of a synthesizer
Mix your tracks in a studio with loads of effects
Use a drum machine that has 16 pads over 8 banks
Record multiple audio tracks at once
Use a mixer console and a wave editor.
For about 12 bucks, that's quite a lot of functionality coming from your phone. It doesn't cook you dinner, but its ability to place beat creation into your hands is very useful for the musician who has the imagination to match it.
---
iReal Pro
https://play.google.com/store/apps/details?id=com.massimobiolcati.irealb&hl=en
Price: $14.99
Don't be fooled by the name. iReal Pro is not exclusive to apple and is available both through Google Play and the Appstore. As to the app itself, iReal Pro is another great way to play through your favorite songs as if you're playing with a band.
iReal is also a great tool for band members. You can practice your material without putting the band through endless replays. The app allows you to play with any chord charts from their library or those that you upload, making it a truly versatile tool.
You can play with a host of musical styles and display tabs for guitar and ukelele and fingerings for piano.
---
Musyc
https://apps.apple.com/us/app/musyc/id489836689
Price: Free, but has in-app purchases
Musyc offers a much more intuitive or felt way to create music. Instead of interacting with a keyboard or sheet music, you draw shapes and the music responds to what you draw.
It can be a creative way for non-musicians to interact with music or it can be a way for musicians to explore musical ideas differently than they might do otherwise.
The app organizes 88 instruments into 22 groups. When you start drawing shapes the instruments take off around the screen and the music starts to happen.
---
forScore
https://apps.apple.com/us/app/forscore/id363738376
Price: $19.99
Last but not least, forScore is an app that many musicians use to collect and organize their music and read from it when performing. With auto-scrolling and a variety of page views, you are sure to find a way to use this app that suits your needs.
Meanwhile, forScore manages your music whether you collect it from other sources online or decide to share it with other musicians whether they use forScore or not. You can annotate your music and create metadata for it while also working with the setlist window to order it in the way you want.
This highly functional app is perfect for the working musician who needs something to replace the always black music folder. forScore is just such an app.
About Author
Lyrics
Please save some lyrics first.