In this article, we are taking a closer look at the 7 best recording studios in Iowa City, IA.
We are going to be frank… It was difficult locating more than one studio in Iowa City. That is why, we widened our scope and considered the neighboring areas and the recording studios established in these places. 
Nonetheless, these recording studios are all in Iowa, and no more than a 2-hour drive away from Iowa City. We critically picked these studios as we analyzed their services, booking appointments, customer feedback, and ratings.
Inner Light Recording Studio
Believe me when I say, Inner Light Recording Studio is the only recording studio we found in Iowa City, IA. Inner Light recording Studio offers state-of-the-art production and studio experience for clients across different genres.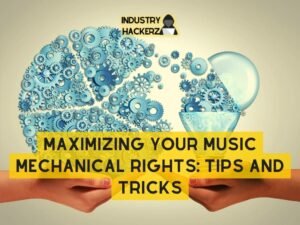 You Should Read This Next!
Founded by Ari in 1999, Inner Light Recording Studio has long been in the industry and working closely with up-and-coming and established acts. The studio welcomes everybody of musical experience and background; Ari is more than happy to guide you in every step of the way of making music.
Inner Light Recording Studio features a spacious facility, top-of-the-line recording gear and equipment, and a homey ambiance. As most production processes involve all-nighters and 24-hour lockouts, the studio offers great amenities to make clients feel at home.
A full shower, bathroom, lounge, dining area and even a gym are ought to make you feel better should you come across an art block.
Ari and the Inner Light Recording Studio offer professional recording services to get your name out there in the music industry. To know more of exact rates for every service offered, send in an email through the official website
Website:
Location:
1105 W Benton St, Iowa City, IA 52246, United States
Services & Costs:
| | |
| --- | --- |
| Service | Cost |
| Studio session | Price varies |
---
---
Music4Life Recording Studio
If you live closer to North Liberty, IA, Music4Life Recording Studio is your next best bet. Music4Life is passionate in delivering polished and mastered music for everyone to enjoy.
Music4Life Recording Studio is manne by chief audio engineer Mike O. B, and audio engineer Daniel S. Together, they oversee the studio's appointments for recording sessions or specialty services such as podcast editing.
Aside from professional-grade recording offers, Music4Life also caters to people's want to learn musical instruments. Anyone willing to sit an hour or so in front of the piano or drum set is welcome to learn with the studio's resident music teachers.
Like most recording studios, Music4Life first has to receive a description of your project, quotation, and the like before they could pin down a price. To work with Music4Life, clients must have to book an appointment either on the website or via the official Facebook page.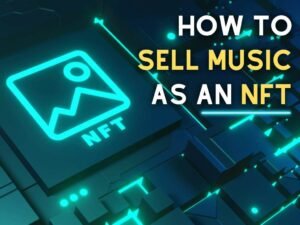 You Should Read This Next!
 So, what are you waiting for? Dig out those self-made albums you kept under your bed and set an appointment with Music4Life Recording Studio!
Website:
Location:
480 W Zeller St, North Liberty, IA 52317, United States
Services & Costs:
| | |
| --- | --- |
| Service | Cost |
| Mixing and Mastering | Price varies |
| Production | Price varies |
| Special services (podcast editing, film post-production, voiceovers, DJ services, etc) | Price varies |
---
---
Flat Black Studios
Flat Black Studios is highly regarded as the Midwest's best recording studio. 28 minutes away from Iowa City, IA, Flat Black Studios is definitely worth driving out for.
Standing tall in the middle of 10 acres of land, Flat Black Studios is a resort for recording artists and producers. With a wide space and dedicated isolation booths for all sorts of recordings, the musicians' creative juices are free to flow and run and run wild.
Flat Black Studios offers a cutting-edge experience in the world of production. Over the years of operation, the studio has learned to meet the different needs and expectations of musicians coming from different genres.
Flat Black Studios was once a barn house, now a fully-packed studio with recording equipment, speakers, microphones, and pramps lining up every wall and floor space. At such a high quality facility, you will not believe just how affordable their rates are.
Booking a session with Flat Black Studios means you get the whole day to work on your music in Flat Black Studios. Want to hear better news? There are no hidden charges for every engineer you work with or every room you access!  
The entire day at the studio is dedicated for all recording purposes you wish to pursue. Be it mixing, tracking, mastering, or even re-recording, Flat Black Studios is happy to help you progress in your music-making journey.
Website:
Location:
5012 540th St SE, Lone Tree, IA 52755, United States
Services & Costs:
| | |
| --- | --- |
| Service | Cost |
| 1-day Session | $350 |
| 3-day Session | $1000 |
| 5-day Session | $1500 |
| 4-hour Studio Time | $200 |
---
---
The Sound Box
Down for a 30-minute drive to Cedar Rapids, IA? Check out the Sound Box, a very budget-friendly yet professional recording studio!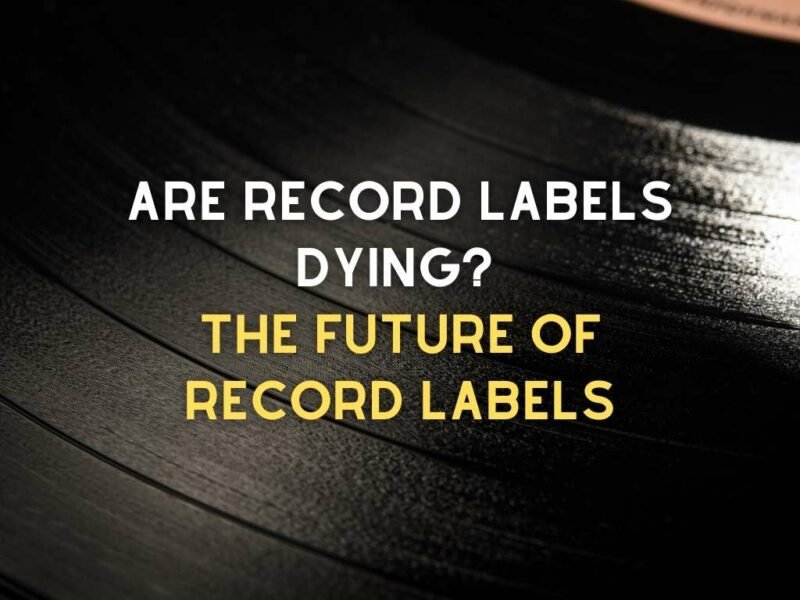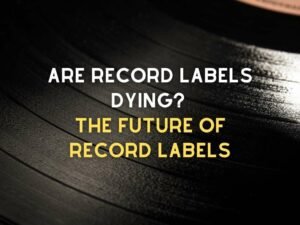 You Should Read This Next!
The Sound Box is a local recording studio with the goal to bring the artist's vision to life through quality recording, mixing and mastering. The studio receives tons of praise from clients because the atmosphere really puts you in the mood of focusing on your music and nothing else.
The studio offers a long line of services, all of which are notably affordable and cheaper as compared to other recording studios. The Sound Box is dedicated not only for producing quality sound, but also providing quality recording opportunities for artists with little to no budget at all.
Clients absolutely adore the Sound Box's efficiency. With only 2 hours to work on a track, resident engineers can deliver immediately and with no compromises to quality at all.
The Sound Box has a big catalog of services they offer. These include the standard audio engineering, mixing, mastering, and music production. Watch as the studio's professional engineers turn your meek music project into a solid album worth displaying.
The Sound Box also caters to requests related to audio post production and forensics. Not to mention, the studio voluntarily enlightens clients about distribution of music to publishing companies and music agencies.
Find out more of the Sound Box's rates for every service on the official website.
Website:
Location:
1044 Mt Vernon Rd SE Ste A, Cedar Rapids, IA 52403, United States
Services & Costs:
| | |
| --- | --- |
| Service | Cost |
| Recording | Price varies |
| Mixing | Price varies |
| Mastering | Price varies |
| Music production | Price varies |
---
---
Carousel Studios
Carousel Studios is perhaps the highest-rated recording studio in all of Iowa. With 52 raving 5-star reviews, Carousel Studios features studio experiences and production quality unlike any other.
An hour and 44 minutes away from Iowa City, IA, you may rethink driving out to see all the hype over a studio. However, clients swear that they left the studio with a sense of satisfaction they never felt before with other recording studios.
Carousel Studios houses 3 studios of differing sizes. Studio C1 is the biggest, and happens to be the most popular pick too among clients. All recording studios are well isolated and equipped with cutting-edge gear and recording equipment.
You Should Read This Next!
Carousel Studios has successfully mixed and mastered singles for some artists, like BBYBAR and ANTILUV. 
If professional sound quality and premium job performance is what you're looking for, you're in luck. The staff of Carousel Studios are dedicated to only providing the best services to both budding and established artists.
Don't worry about feeling shy and showing your rough draft of your music project. Carousel Studios is accommodating and nurtures every seedling of talent and motivation. If you want to experience this firsthand, simply book online through the studio's official website.
Website:
Location:
2035 E Ovid Ave, Des Moines, IA 50313, United States
Services & Costs:
| | |
| --- | --- |
| Service | Cost |
| Recording session – Studio C1 | Starts at $171.20 |
| Recording session – Studio C2 | Starts at $128.40 |
| Recording session – Studio C3 | Starts at $85.60 |
---
---
The Headquarters Dubuque
The Headquarters Dubuque is one of the recording studios in the Iowa region that you could not miss out on. Get on that one hour and 33-minute drive from Iowa City to see this hidden gem for artists and producers.
Artists, regardless of background and experience, will always want to work with engineers and staff that are knowledgeable and efficient in producing music. Clients swear that the Headquarters Dubuque is the most accommodating yet proficient recording studio they have ever worked with.
The Headquarters Dubuque offers an array of services with a promise of quick turnaround time. It is perhaps the only studio in the area to deliver quality material after quality material despite the short notices.
Clients praise the Headquarters' simple aesthetic. They say the studio is a sight for sore eyes, because let's face it, dark rooms lit only by LED lights are getting kind of boring.
If you want to experience for yourself the work ethic and audio recording legacy of The Headquarters, head on to their business site and email them for a quotation.
Website:
the-headquarters-dubuque.business.site
Location:
1533 Central Ave, Dubuque, IA 52001, United States
Services & Costs:
| | |
| --- | --- |
| Service | Cost |
| Studio session time | Quote request required |
---
---
Underground Economy
Concluding our list of the 7 best recording studios in and nearby Iowa City, IA is Underground Economy. Underground Economy puts together a coworking space and media production company, with a dedicated recording studio and podcast studio.
Underground economy is probably the most unique entry on this list. First off, it is not solely a studio; however, it does have a dedicated studio room, equipped with proper soundproofing, recording equipment, monitoring gear, and musical instruments. 
Clients find working with Underground Economy (despite its unconventional setup within the workspace) fun and exciting. The resident audio engineer is friendly and capable of capturing the sound that the client is looking for.
Aside from the recording studio, Underground Economy also features a podcast studio. Beginner podcasters need not to worry about which equipment they will need to provide the best listening experience to their followers; Underground Economy already provides the gear.
On top of it all, Underground Economy is not merely a studio for artists and podcasters to rent out; it is also a production studio capable of mastering your recordings to final perfection.
Check out Underground Economy and their promising studios at Davenport, IA. Book an appointment online on their official website.
Website:
Location:
129 Main St #201, Davenport, IA 52801, United States
Services & Costs:
| | |
| --- | --- |
| Service | Cost |
| 1-hour Studio time with Engineer | $65 |
| 2-hour Studio time | $120 |
| 4-hour Studio time with Engineer | $200 |
| 8-hr Studio time | $400 |
| Podcast session | $40/hour |
---
Don't Forget Your Recording Session Essentials…
1. Game Plan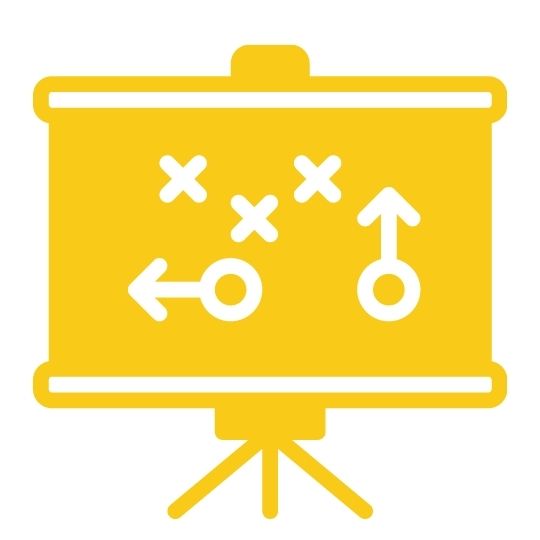 You should go in there with a plan of what you want to achieve. This will make it easier on both you and the engineer, and will help keep things moving along.
2. External Hard Drive
Sale
SAMSUNG SSD T7 Portable External Solid State Drive 1TB, Up to 1050MB/s, USB 3.2 Gen 2, Reliable...
PORTABLE STORAGE: The light, pocket-sized Portable SSD T7 delivers fast speeds with easy and reliable data storage for transferring large files, including...
TRANSFER IN A FLASH: Transfer massive files within seconds with the incredible speed of USB 3.2 Gen 2; Embedded PCIe NVMe technology delivers blazing fast...
BUILT STRONG AND SECURE: Unlike HDDs, the Portable SSD T7 has no moving parts so it's more resistant to shock; Plus, its solid aluminum unibody...
RELIABLE THERMAL SOLUTION: The T7's advanced thermal solution uses the Dynamic Thermal Guard to withstand and control heat, so the portable SSD stays at...
SLEEK AND COMPACT: Roughly the size of a credit card and only weighing 2 oz, the T7 fits comfortably in the palm of your hand and is light enough to take...
Get yourself an external hard drive. This way, you can take your sessions home with you and have a backup in case something goes wrong.
3. Powerbank
Sale
BLJIB Portable Charger 32000mAh, 22.5W QC 3.0 PD 20W Smart LED Display Fast Charging Built in Cables...
Battery Pack with LED Display: 32000mAh Li-polymer can 8 charges for typical iPhone, 6 charges for Samsung Galaxy, 3 charges for iPad Mini, perfect for a...
Portable Charger with Built in Cables: The integrated cables with grooves are convenient for storage, more than 10,000 bending tests prove its durability,...
PD 20W Quick Recharging: Micro input, iOS input, Type-C (PD 20W) input & output support bidirectional quick speed charge for most mainstream devices...
Power Bank Fast Charging: 2 USB-A QC 22.5W output and 1 Type-C PD 20W output, which only takes 30 mins to charge for iPhone 12 up to 50% and 40 mins to...
Comfortable and Safe Design: The Ergonomic design fits comfortably and stylish in your palm; besides, the rechargeable power bank is equipped with multiple...
You never know when you're going to need a power bank. It's always better to be safe than sorry!
4. Snacks and drinks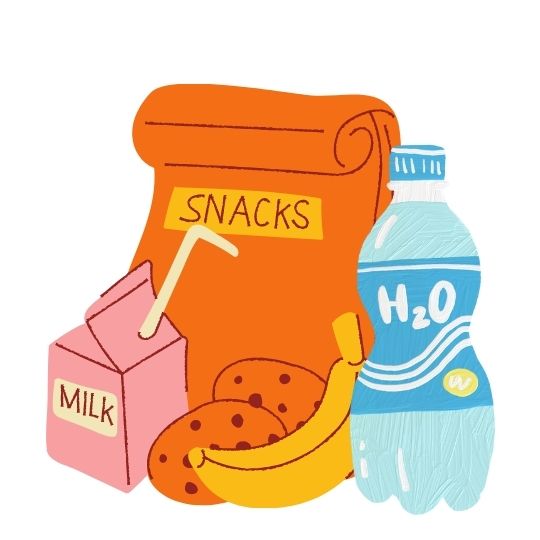 Stay hydrated and fueled up so you can perform at your best.
Is your business featured on our Top-Rated List? Awesome! Promote this page on your site or blog! Just copy and paste the HTML below to embed this badge!
<a href="https://industryhackerz.com/top-7-best-recording-studios-in-iowa-city-ia/" ><img src="https://industryhackerz.com/wp-content/uploads/2022/05/badge-4.png" alt="Industry Hackerz Top-Rated Business"></a>