If you've ever listened to music in WAV format, you must have noticed how vibrant the sound is. Unlike MP3 audio files, the WAV files are uncompressed and come in the same quality as the original sound in the YouTube video. But, unfortunately, WAV files are typically large and not readily available on the internet.
If you are a music producer looking to sample music from YouTube but wondering how to convert the videos into WAV audio files, we've got you covered. This article highlights top 10 ways, expounding deeper on how to use web converters, applications, and Google Chrome plugins to solve your problem.
Let's dive right in.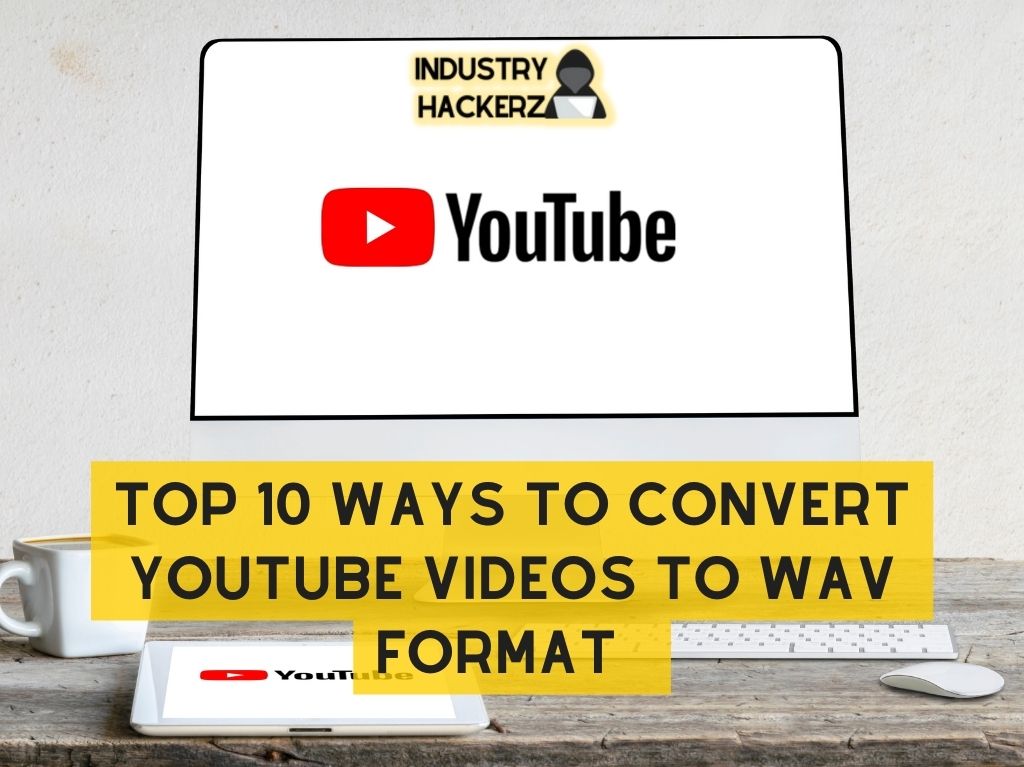 How to Convert Using Mobile and PC Applications
Whether you are using a mobile phone, Windows, or Mac device, there's always an application that supports the downloading and converting of YouTube videos to WAV files.
Here are some of our best picks:
Converting a YouTube video to WAV format has never been easier as it is with Filmora. This program, which is compatible with both Mac and Windows devices, is easy to use and offers both free and paid plans.
You Should Read This Next!
It comes with a wide range of advanced functionalities, which include:
A split-screen functionality that allows you to play both audio and video simultaneously on the same interface.
An audio equalizer that lets you customize the audio settings to suit your preferences.
An advanced feature of text editing that supports adding text onto converted videos.
Batch downloads - meaning you can convert multiple videos without compromising the quality of the final output.
Using Wondershare Filmora is simple, thanks to its graphical UI. You can either import video files or drag and drop them on the interface.
To convert, select your preferred format (WAV) and hit 'Export.'
MiniTool uTube Downloader is an incredible tool for downloading and converting YouTube videos directly to your PC's local drive. It is fast, reliable, and has no ads. Additionally, besides WAV, it supports conversion into other formats such as WEBM, MP3, and MP4 - all in High-Definition quality.
The Minitool uTube Downloader bags extra points for its excellent design and seamless user experience. However, it is supported on Windows devices only and has both basic and premium subscription plans.
By One Click is an all-in-one video downloader that supports downloading videos from various platforms and converting them to multiple formats. This means you aren't limited to downloading videos from YouTube alone, nor converting them to WAV form only - you can download from over 40 platforms and convert them into MP4, MP3, MWV, etc.
This program supports downloading of private videos from YouTube as well - and you get them in 4K quality. In addition, you can download playlists and channels as it supports batch downloads.
By One Click Downloader is the ultimate choice for converting YouTube videos to WAV files, owing to its simplicity and the personalized recommendations it provides. Conversion occurs at a super high speed while security is guaranteed. You can use the service for free or subscribe to their premium plan. That's not all; you can get your money back within 30 days of subscription if you are unhappy with the product.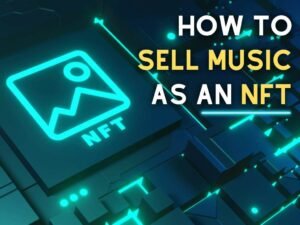 You Should Read This Next!
Like By One Click, the VideoProc Converter is an all-in-one tool that lets you download content from over 1000 streaming sites, including YouTube. It supports the conversion of content into over 420 video and audio formats, including WAV. Besides downloading and converting, you can also compress and record your videos using it.
It comes with an upscaling feature, meaning you can improve your videos' quality. You can also cut and merge files and remove audio from or sync them with videos. VideoProc works on subscriptions which you can cancel anytime and get a refund. It is available for use in Windows or Mac and also provides upgrades free of charge.
How to Convert Using Web Converters
Also known as online downloaders, web converters allow you to download videos from YouTube and other sites without installing any software. All you need to do is open the website, paste the YouTube video link and select the file format you wish to download.
They are commonly free but have many limitations. For instance, they may jam your experience with many ads or redirect you to several other sites before showing you a download button.
These are some of the most popular online converters to turn your YouTube videos into WAV files:
This is a web-based downloader that strongly prohibits downloading of copyrighted content. It is excellent for personal use and supports downloading content from other avenues besides YouTube. This includes social media platforms such as Facebook and Instagram and networks like 9Gag, Reddit, and BuzzFeed.
It works on Windows, Linux, Mac OS, and Android, serving a broad spectrum of users. With a built-in editing toolbox and GPU acceleration, savethevideo.com is your ultimate choice for converting your favorite YouTube videos to WAV files.
This online tool goes for free but has ads. It's the proceeds they earn from running ads that they use to maintain the website.
Ontiva is an online tool for downloading YouTube content and converting it to various formats, including WAV, MP3, MP4, and OGG. It is the go-to choice for downloading large-size files as it allows you to download up to 4GB of video files at a go.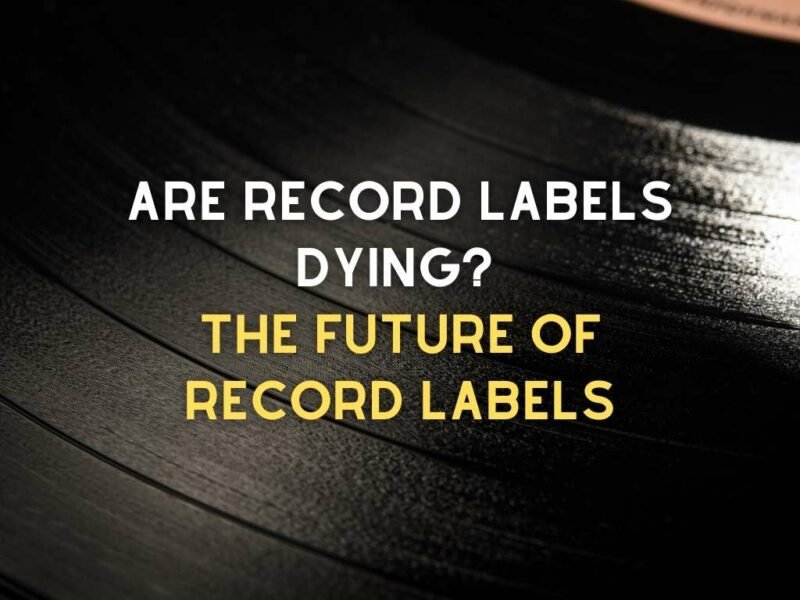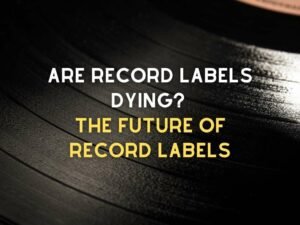 You Should Read This Next!
Here's how to convert YouTube videos using Ontiva:
Copy the link address of the YouTube video you wish to download.
Open this link and paste the copied address into the search box at the top
Select the file format output, which, in our case, is WAV.
Hit the convert button. The online tool will parse the link for a few seconds and then select 'Download.'
Ontiva has the upper hand when it comes to speed as it downloads files in a blink. It is also free and has an easy-to-use interface.
This online tool lets you download YouTube videos and convert them to WAV, MP3, and MP4 formats. It is free and straightforward to use. You'll only need to copy and paste the video link, choose WAV format, select the quality of audio you want and click the "Download" button.
Besides its simplicity, it comes with a 'Translate' button that changes the user interface to English or other languages because it is an international site.
Just as the same suggests, OnlineVideoConverter is another web downloader that allows you to download YouTube videos into the file format of your choice, including WAV. It is the cleanest tool on our list since the ads aren't obnoxious. Also, it is compatible with all modern browsers and downloads high-quality files at a super fast speed.
To convert your YouTube video, you'll simply:
Click on the image that reads, "Convert a video link/URL."
Paste the link to your video in the space provided
Select the WAV audio format
Click the "Start" button that appears on the screen for conversion to start
Click the "Download" button once the conversion is complete.
You can access this service on any android device. You'll simply convert and download the videos, and they will be available on your phone or tablet.
How to Convert YouTube Videos to WAV Files Using Chrome Extensions
If converting YouTube videos to WAV formats using web downloaders or apps isn't what you prefer, then using browser extensions is. Extensions are third-party tools you don't require downloading - they work within your browser directly.
You Should Read This Next!
Straight away, let's look at a couple of Chrome's extensions that can convert YouTube videos to WAV formats seamlessly:
YT Saver is one of the best extensions for Chrome as it accommodates multiple video platforms besides YouTube. You can also download videos from social media sites like Instagram and Facebook.
The service comes with a broad spectrum of features alongside video conversion. For instance, you can download a whole YouTube playlist to your computer in a single click. You can also edit the downloaded videos before converting them to WAV or any other audio format.
You also don't have to worry about speed. YT Saver guarantees you faster video downloads and conversions. Moreover, it can download multiple files at a go without inconveniencing speed. There is a free as well as a premium version which is quite affordable. Installation to your browser is also easy and quick.
This add-on is available for Chrome, Firefox, and Safari browsers and can add a download button directly below the YouTube video you'd want to convert. However, due to Google's policy which prevents downloading of YouTube content, you cannot convert files without the support of a third-party extension called TamperMonkey.
To use this extension, go to the Chrome store and look up TamperMonkey. Install the software, and you'll see a download button whenever you play a YouTube video.
Bottomline
Want to convert a Youtube video to a WAV format? You already know the different methods of approach, and it's up to you to choose the one that suits you. All you have to do is consider if it's compatible with your OS and if it supports the format and size you want. Good luck!
Lyrics
Please save some lyrics first.