Independent record labels in Canada, over the years, have hocked vinyl and cassette tapes, promoted basement shows, and poured every millimeter of sweat into preserving the underground and heart of every music scene in every city. The Canadian music industry is built on the backs of some of the most passionate individuals.
There are young and emerging artists hustling day and night to have their voices heard can be all over the Canadian music scene, and labels are finding creative ways to help amplify their voices.
Today we give you a leg up if you are searching for these labels that care as we explore the top 10 independent record labels in Canada and how to contact them. Let's get into it!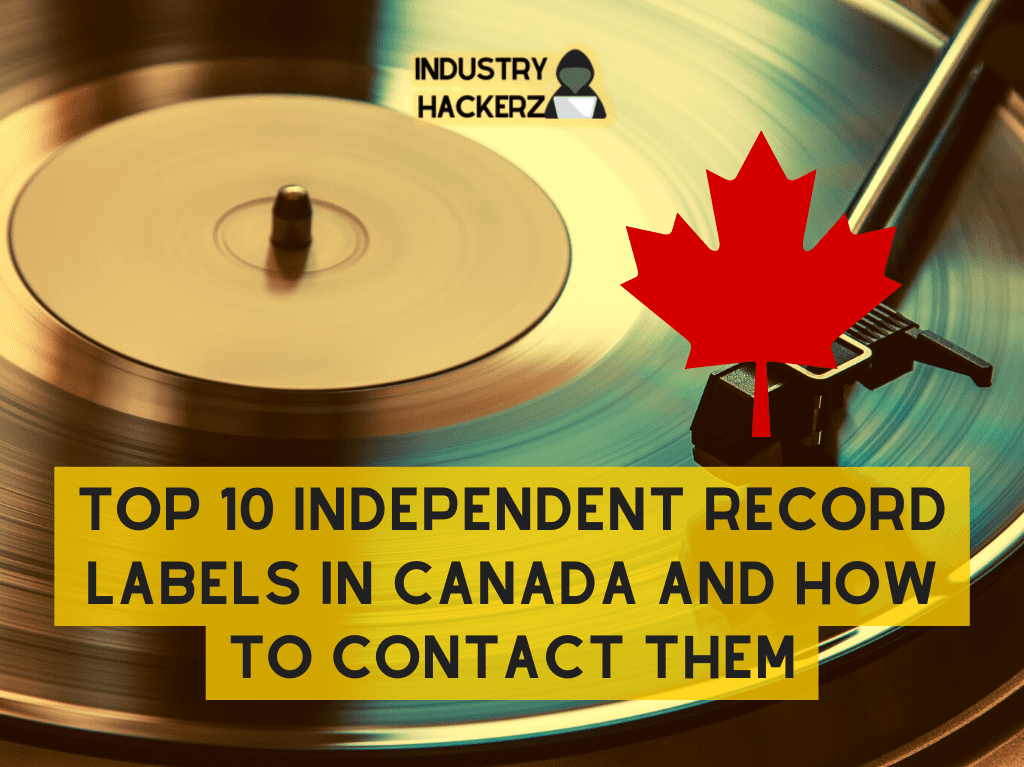 The Top 10 Independent Record Labels In Canada And How To Contact Them
Sonic Unyon
As part of the musical group Tristan Psionic at the time, Mark Milne, Tim Potocic, and Sandy McIntosh founded Sonic Unyon in 1993 in Hamilton, Ontario. It was originally intended to release an album, but after 2 years the label became a major label in Canada.
You Should Read This Next!
The following bands have released records through Sonic Unyon: Hayden, Tristan Psionic, Shallow North Dakota, Eric's Trip, Sianspheric, Voivod, Hour, Frank Black, Raising the Fawn, The Catholics, Teenage Head, and Northern Choir.
165 thousand people can attend concerts organized by the label in cooperation with other independent labels in Canada.
Website: https://www.sonicunyon.com/
Notable Artists/Releases: Sianspheric, Shallow North Dakota, Tristan Psionic
Founded:1993
Address: PO Box 57347 Jackson Station, Hamilton, ON L8P 4X2 Canada
Phone: (905) 777-1223
Arbutus Records
Sebastian Cowan, the founder of Arbutus Records, grew up in Vancouver and founded the label in 2009. Despite the sudden success of Grimes' third album "Visions", which is now considered a classic in the world of modern Canadian extravagant pop music, he first became known to the big music world in 2012.
The Canadian music press has not forgotten about artists like Majestic Clouds, Braids, Sean Nicholas Savage, and Blue Hawaii, who emerged from Sebastian Koven's label.
Website: https://arbutusrecords.com/
Notable Artists/Releases: Sean Nicholas Savage, Blue Hawaii, Majestic Clouds, and Braids
Founded: 2009
Address: 7119 St-Hubert, Montreal QC, H2S 2N1 Canada
Email: [email protected]
Coax Records
Rather than focusing on one genre, Coax works with under-represented artists from all genres, from heavy wave to funk to electronic to Yiddish gangster folk. A non-binary performer, composer, music producer, visual content producer/director, and author living in Victoria, BC, Rae Spoon founded the label.
Providing marginalized individuals with a welcoming space to share their stories and speak their truths is the mission of Spoon's label.
Website: https://www.coaxrecords.com/
Notable Artists/Releases: Wax Mannequin, Kimmortal, Rae Spoon, Bird City, Corwin Fox
Founded:2015
Address: Calgary, Alberta
Email: [email protected]
Borealis Records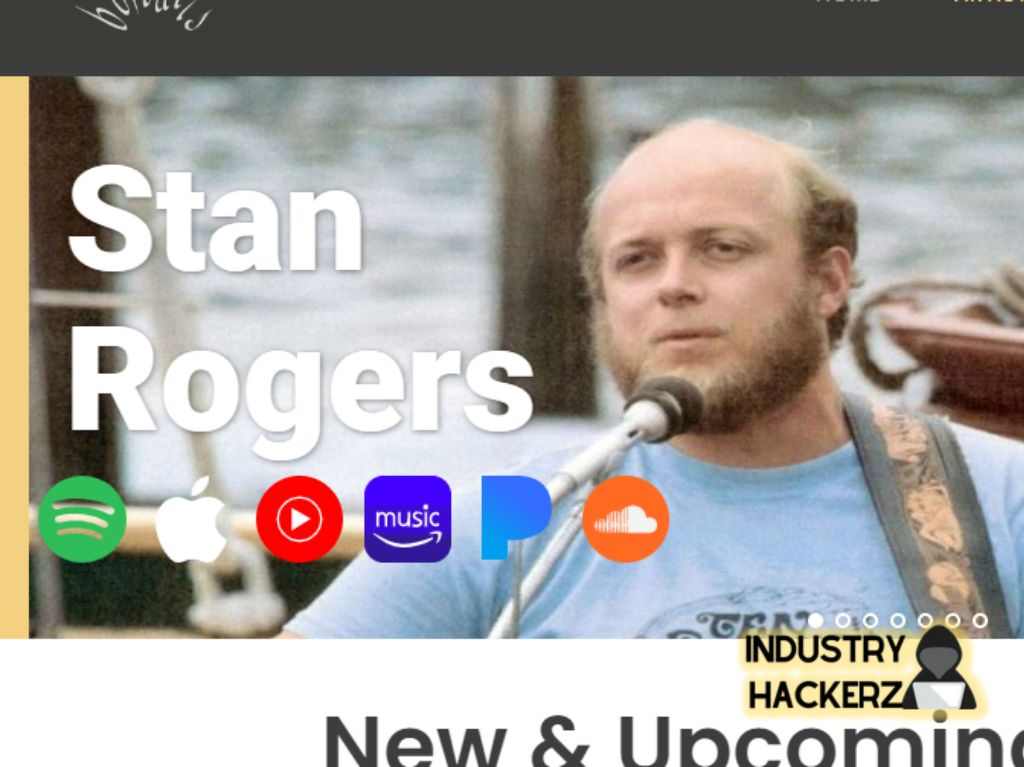 Canadian musicians, Ken Whiteley, Grit Laskin, Paul Mills, and Bill Garrett founded Borealis Records in 1996. Folk music was their mission, and they were committed to making it affordable. As such, they exclusively signed artists who sis Canadian Folk music and indigenous groups.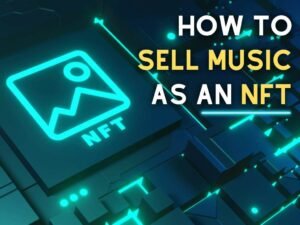 You Should Read This Next!
Borealis Records has recorded artists such as Linda McRae, Angus Finnan, Eva Goldberg, Ron Hines, Nathan Rogers, Penny Lang, Mose Scarlett, Bob Snyder, Oliver Schroer, Penny Lang, Jackie Washington, and Terry Tufts.
Linus Entertainment and True North Records are the label's partners.
Website: https://borealisrecords.com/
Notable Artists/Releases: Eva Goldberg, Angus Finnan, Linda McRae, Ron Hines
Founded:1996
Address: 23 Griffin St. Box 170 Waterdown, Ontario, L0R 2H0
Phone: (905) 690–9397
Constellation Records
Don Wilkie and Jan Ilawski founded Constellation Records in 1997 in Montreal, Quebec. The label is well known for its affiliations with Sony Entertainment.
Many post-rock bands have released albums on the label, including black Emperor, Godspeed You, Tra-La-La Band, Thee Silver Mt. Zion Memorial Orchestra, and Do Make Say Think.
Website: https://cstrecords.com/
Notable Artists/Releases: Glissandro 70, Elizabeth Anka Vajagic, Jessica Moss
Founded:1997
Address: PO Box 55012, CSP Fairmount, Montreal, Québec, Canada, H2T 3E2
Phone: (514) 279-9705
Monstercat
Founded in 2005 by Canadian students Mike Darlington and Ari Paunonen, Monstercat is a development of Monstercat Media. Friends' musical compositions have been promoted through a YouTube channel since this year.
Mike Darlington launched a movement in 2011 to develop electronic dance music. He was joined by musicians such as Bad Computer, Slushii, WRLD, and Aero Chord. Monstercat was ranked among the top five independent dance labels by Billboard in December 2017.
In 2018, Monstercat was divided into two streams - "Uncaged" and "Instinct". In the first, bass compositions are produced, while in the second, pop compositions are produced. As a result, they were able to increase the number of releases per week from three to four.
Website: https://www.monstercat.com/
Notable Artists/Releases: Aero Chord, Slushii, Bad Computer, WRLD
Founded: 2011
Address: 380 RAILWAY St, Vancouver, British Columbia, V6A4E3, Canada
Phone: (519) 729-2179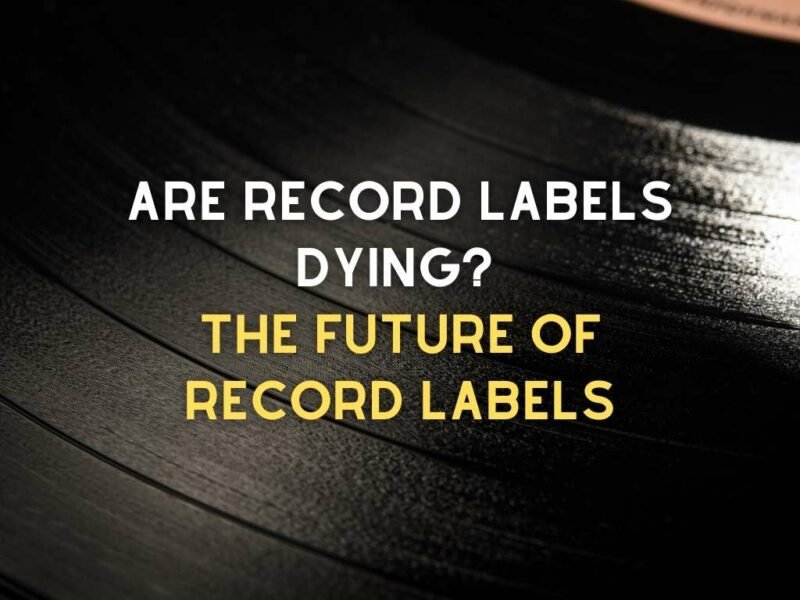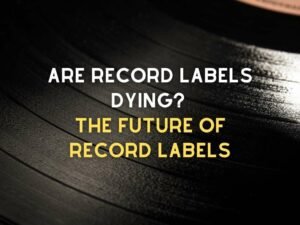 You Should Read This Next!
Red Music Rising
The vision of RMR is extremely important yet simple at its core - to help amplify the voices of Indigenous musicians everywhere. With its ever-growing roster of musicians of all genres, the Toronto-based label was founded in 2020 by Indigenous individuals and is fully owned and operated by them.
APTN partnered with the label to create a force capable of breaking through barriers and celebrating those who have long been overlooked and silenced.
Website: https://www.redmusicrising.ca/
Notable Artists/Releases: Boogey The Beat, Wolf Saga, Angel Baribeau, iskwē, Logan Staats, Nimkish
Founded: 2020
Address: 1731 Lawrence Ave East, Toronto, Ontario, Canada, M1R 2X7
Email Address: [email protected]
Attic Records Limited
In response to blood-thirsty record companies profiting off musicians, Early Onset Records was founded. As a not-for-profit punk and alternative record label based in Vancouver, this label is designed around a patron-based system.
They allow record collectors and listeners can become patrons for CAD $100 annually, knowing that their dollars go directly to the production and distribution of costly vinyl records, as well as to the artists themselves.
In addition to supporting the label, subscribers will receive new LPs from Anchoress and Dead End Drive-In, EPs from Brass and Stuttr, and an LP from Aanthems as part of Series One.
Website: https://earlyonsetrecords.com/
Notable Artists/Releases: Anchoress, Brass, Stuttr, Dead End Drive-In, Aanthems
Founded: 2020
Address: Vancouver, British Columbia, Canada
Email Address: [email protected]
Wasted Wax Records
One of the more established labels on this list, Wasted Wax from Medicine Hat is a hardcore, punk, thrash, metal, doom, and stoner rock label that hasn't lost sight of its original punk rock roots.
You Should Read This Next!
Wasted Wax is dedicated to ensuring every punker's collection is ready for the demands of a packed and sweat-soaked house party. As one of the many caped crusaders keeping the counterculture torch blazing, Wasted Wax releases a constant stream of vinyl, cassettes, and merchandise.
Website: https://www.wastedwaxrecords.com/
Notable Artists/Releases: Xembryos, Western Death, Mystery Squad, Herd of Wasters, Rhubarbs
Founded: 2012
Address: Alberta, Canada
Email Address: [email protected]
Neon Taste Records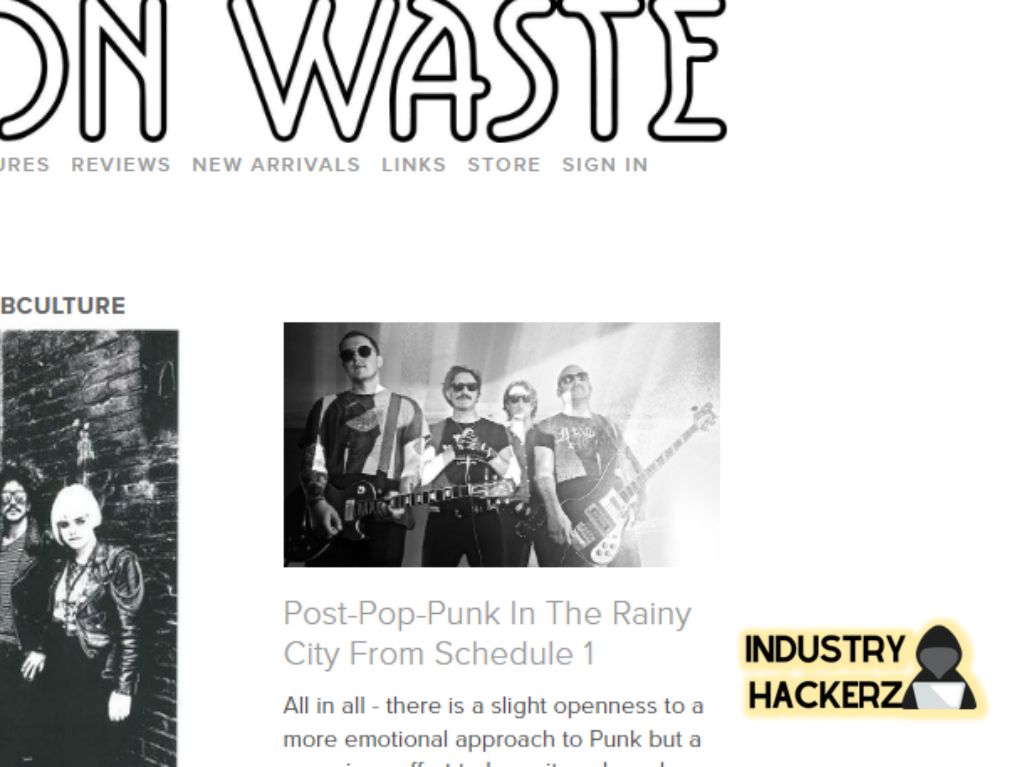 Bands and record labels in the punk, thrash, and hardcore genres rarely find cash falling from the sky unless they're exceptionally lucky, and that's even more true for record labels. The label was started by Josh Nickel to get his own band's cassettes and vinyl releases into the hands of DIY enthusiasts in Vancouver and beyond.
This is Josh's passion project for an industry that survives and thrives on artist-oriented labels and individuals like him.
Website: http://www.neonwaste.com/
Notable Artists/Releases: The Dirts, Headcheese, Bootlicker, Chain Whip, Imploders
Founded: 2015
Address: Vancouver, British Columbia
Email Address: [email protected]
Lyrics
Please save some lyrics first.