Crackhouse Recording Studio 
Situated in the capital of Michigan is Crack House Recording Studio. Clinching its position as one of the best recording studios in Michigan, Crack House offers the best quality, industry-standard sound production at an affordable cost. 
The studio is owned and run by Cracka Lack, a music producer par excellence whose cumulative 18-year experience makes him the most sought after by artists around the United States. 
The studio makes use of the best equipment for recording, mixing, and mastering, this facilitates crisp sounds that bring your song to life. 
There is a team of well-seasoned studio engineers who are available to work with you at an affordable cost. You also get to choose which engineer and what price you can afford. 
With over 161 5-star ratings on Google, no wonder Crack House is number one in Michigan. 
Website: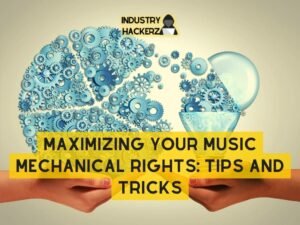 You Should Read This Next!
Location:
2722 E Michigan Ave #26, Lansing, MI 48912, United States
Mix Factory One Studio 
Mix Factory One Studio is located in the city of Southfield, Michigan.     The studio is recognized for producing quality music that is industry-ready. The studio prides itself on ensuring no customer leaves the premises with bad music. 
This studio has made a name for itself with its state-of-the-art mixing, and recording equipment that has helped it consistently produce hits back to back. 
On its list of clients are Karen Clark-Shepard, Mary J. Blige, Eminem, and Rick Ross, to name a few. 
The studio has a team of professional engineers who go the extra mile to ensure the quality of music is not compromised in any way. 
With great staff, standard equipment, lovely environment, the Mix Factory One Studio is a must-go for your sound production. 
Website:
Location:
27380 W Nine Mile Rd, Southfield, MI 48033, United States
Digital Labor Studios
The Digital Labor Studio is another studio that gives the best musical production experience. It is located in Detroit, Michigan. 
With standard equipment, a soothing atmosphere, and experienced engineers, you are guaranteed to have a wow experience in this studio. 
The sound production is top-notch, thanks to their quality mixing and recording equipment. 
They offer a price range that is affordable and can accommodate any of your needs. 
This studio has featured artists all around the United States, and it is guaranteed to feature more. 
Over 100 people on Google rated this studio, 5 stars, and we could not agree more. 
Website:
Email:
Address:
19517 W Seven Mile Rd, Detroit, MI 48219, United States
DivAudi Studios 
DivAudi is a reputable studio located in the city of Troy, a suburb of Detroit. It is home to musicians who are intentional about getting the best hands for their musical production. 
The studio is set up in such a way that you feel at ease the moment you step in. A perfect ambiance to get your creative juice flowing. 
The studio has the best equipment for professional sound production. They are your best bet for not just music but also spoken word or live streaming for social media. 
Their team of engineers is exceptional at mastering, mixing, and recording. Within a session, you will be on your path to having great content. 
113 people on Google also think this place is the coolest spot for quality music. The first-choice studio in Troy. 
Website: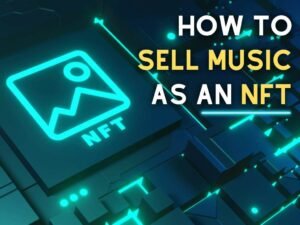 You Should Read This Next!
Location:
1354 Combermere Dr suite i, Troy, MI 48083, United States
Get Fresh Studio
 Get Fresh Studio is located in the largest city in Michigan, Detroit. It offers both recording and post-production services for musicians who value good sound. 
The facility is well equipped and features modern facilities that enhance the quality of music. 
The studio is affordable, the staff is welcoming and homely, and they also work with your budget. 
Although the studio is located in Detroit, it is a hot spot for artists all over the globe. 
The studio has a team of experienced engineers with different hourly rates, this gives you the luxury of choice. 
This studio is a great place for industry-standard music! 
Website:
Location:
14342 E Jefferson, Detroit, MI 48215, United States
 The Disc Ltd
The Disc Ltd is a music studio located in Eastpointe city, Michigan. It is a great place for crisp and modern music production. 
Artists like Mary J Blige, Akin, Big Sean, Kid Rock, etc have recorded in this studio. 
The studio has a team of great engineers who know their stuff and would stop at nothing until you get the best sound for your tracks.
Their studio rates vary based on time, you can get a good bargain depending on the time you choose.
This is the place for musicians who take their craft seriously! The studio offers a full service of recording, mixing, mastering, and music production. 
It is a one-stop for quality musical production. 
Website:
Email:
Location:
14611 E 9 Mile Rd, Eastpointe, MI 48021, United States
WiseGuy Records Studios 
Wiseguy recording studio is one of the best recording studios in Detroit. It is located in Roseville, a city in Macomb County, US. 
The studio is set up with standard equipment for mixing and recording. The staff is very cordial, and the studio engineers are one of the best around. 
The studio provides quality production services for music, voice-overs, and events. 
They also cater to events for kids, helping you create a memorable day for your child. 
The studio makes use of modern recording and mixing equipment. Their services are affordable, which makes them a great choice for new musicians. 
A recurring review about the studio is that it has a great environment and the staff is very helpful. 
Website: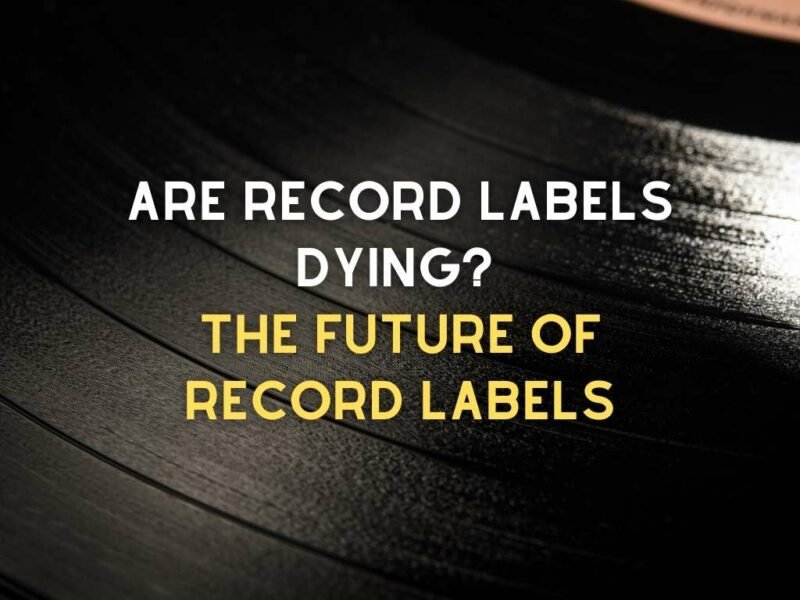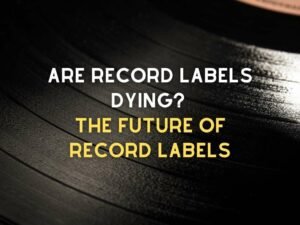 You Should Read This Next!
Location:
25933 Gratiot Ave, Roseville, MI 48066, United States
 Third Coast Recording 
Grand Haven is known for its sandy beaches and its picturesque lighthouse. One other thing the city is known for is having one of the most reputable recording studios in it, the Third Coast Recording. 
This studio offers a plethora of services that range from mixing to recording, mastering, live performance videos, post-production, etc. 
If you are looking for a complete musical production service, they are your best bet. 
The studio has a team of engineers with over a decade of music production experience. You are guaranteed to experience the best hands with your song. 
Third Coast has 2 standard studios. The first studio features 3 iso booths that disperse sounds efficiently, making it a great place for tracking. 
The second studio is the perfect spot to listen to whatever magic has been created. 
In the words of a client "I wish I could rate this place 10 stars!" 
Website:
Email:
Location:
1447 Washington Ave, Grand Haven, MI 49417, United States
Metro 37 Recording Studio
Metro 37 is a recording studio in Rochester Hills, a suburb of Detroit. It is a place where great music is made. 
The studio has the most sophisticated equipment for music production. It is run by Kevin Sharpe, who has over 25 years of industry experience. 
The studio has produced for top artists like Big Sean, Yo Gotti, and Alissa Cara, to name a few. 
From the mics to the equalizers, the recorders, etc, you are guaranteed high-quality equipment that brings out the genius in your art. 
The studio offers rates that are affordable and their recording services include songs, voiceovers, live streams, etc
It is rated 5 stars by over 40 people on Google. You should check this place out! 
Website:
Address:
1948 Star-Batt Dr, Rochester Hills, MI 48309, United States
You Should Read This Next!
Sound Shop Studio 
The Sound Shop is located in Macomb, a city that is recognized for its strides in business and industry. It is a recording studio that is dedicated to providing premium musical production for both new and seasoned artists. 
The studio offers state-of-the-art digital equipment and a vintage analog that enhances sound production. 
The studio offers services like recording, mixing, mastering, and live bands. 
It is a one-in-all recording studio that is guaranteed to bring your imaginations to life. 
Their team of studio engineers are professionals and would make you feel at ease right away. 
Everyone steps out of the Sound Shop happy! 
Website:
Email:
Address:
45777 N Gratiot Ave #5448, Macomb, MI 48042, United States
Don't Forget Your Recording Session Essentials…
1. Game Plan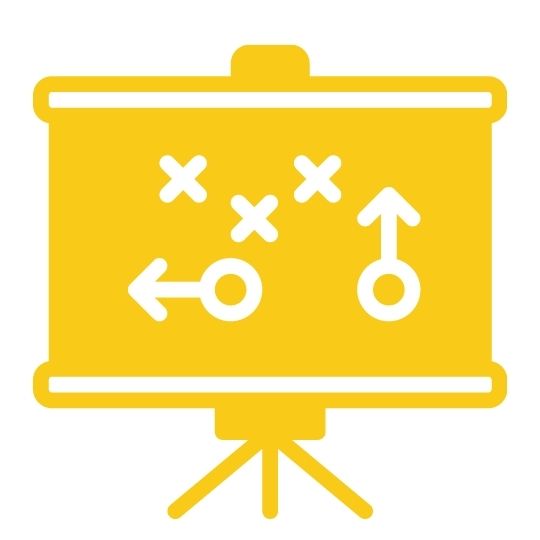 You should go in there with a plan of what you want to achieve. This will make it easier on both you and the engineer, and will help keep things moving along.
2. External Hard Drive
Sale
SAMSUNG SSD T7 Portable External Solid State Drive 1TB, Up to 1050MB/s, USB 3.2 Gen 2, Reliable...
PORTABLE STORAGE: The light, pocket-sized Portable SSD T7 delivers fast speeds with easy and reliable data storage for transferring large files, including...
TRANSFER IN A FLASH: Transfer massive files within seconds with the incredible speed of USB 3.2 Gen 2; Embedded PCIe NVMe technology delivers blazing fast...
BUILT STRONG AND SECURE: Unlike HDDs, the Portable SSD T7 has no moving parts so it's more resistant to shock; Plus, its solid aluminum unibody...
RELIABLE THERMAL SOLUTION: The T7's advanced thermal solution uses the Dynamic Thermal Guard to withstand and control heat, so the portable SSD stays at...
SLEEK AND COMPACT: Roughly the size of a credit card and only weighing 2 oz, the T7 fits comfortably in the palm of your hand and is light enough to take...
Get yourself an external hard drive. This way, you can take your sessions home with you and have a backup in case something goes wrong.
3. Powerbank
Sale
BLJIB Portable Charger 32000mAh, 22.5W QC 3.0 PD 20W Smart LED Display Fast Charging Built in Cables...
Battery Pack with LED Display: 32000mAh Li-polymer can 8 charges for typical iPhone, 6 charges for Samsung Galaxy, 3 charges for iPad Mini, perfect for a...
Portable Charger with Built in Cables: The integrated cables with grooves are convenient for storage, more than 10,000 bending tests prove its durability,...
PD 20W Quick Recharging: Micro input, iOS input, Type-C (PD 20W) input & output support bidirectional quick speed charge for most mainstream devices...
Power Bank Fast Charging: 2 USB-A QC 22.5W output and 1 Type-C PD 20W output, which only takes 30 mins to charge for iPhone 12 up to 50% and 40 mins to...
Comfortable and Safe Design: The Ergonomic design fits comfortably and stylish in your palm; besides, the rechargeable power bank is equipped with multiple...
You never know when you're going to need a power bank. It's always better to be safe than sorry!
4. Snacks and drinks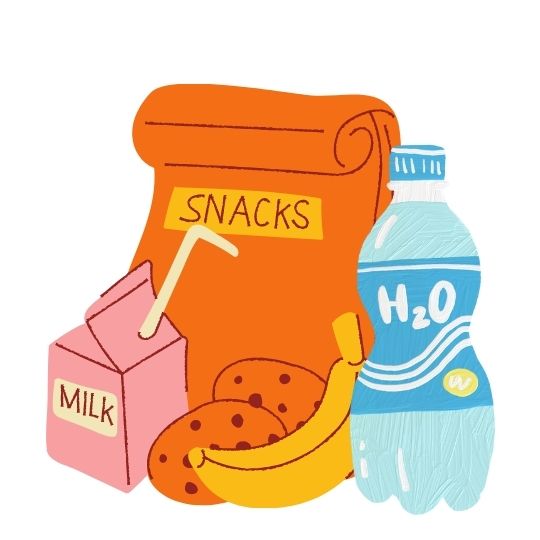 Stay hydrated and fueled up so you can perform at your best.
Is your business featured on our Top-Rated List? Awesome! Promote this page on your site or blog! Just copy and paste the HTML below to embed this badge!
<a href="https://industryhackerz.com/top-10-best-recording-studios-in-michigan/" ><img src="https://industryhackerz.com/wp-content/uploads/2022/05/badge-4.png" alt="Industry Hackerz Top-Rated Business"></a>